Axios Generate
January 26, 2022
🐪 Happy Wednesday! Today's Smart Brevity count is 1,289 words, 5 minutes.
🎸 Happy birthday to the late guitar genius Eddie Van Halen, whose playing animates today's intro tune...
1 big thing: GM's electric plans come into sharper focus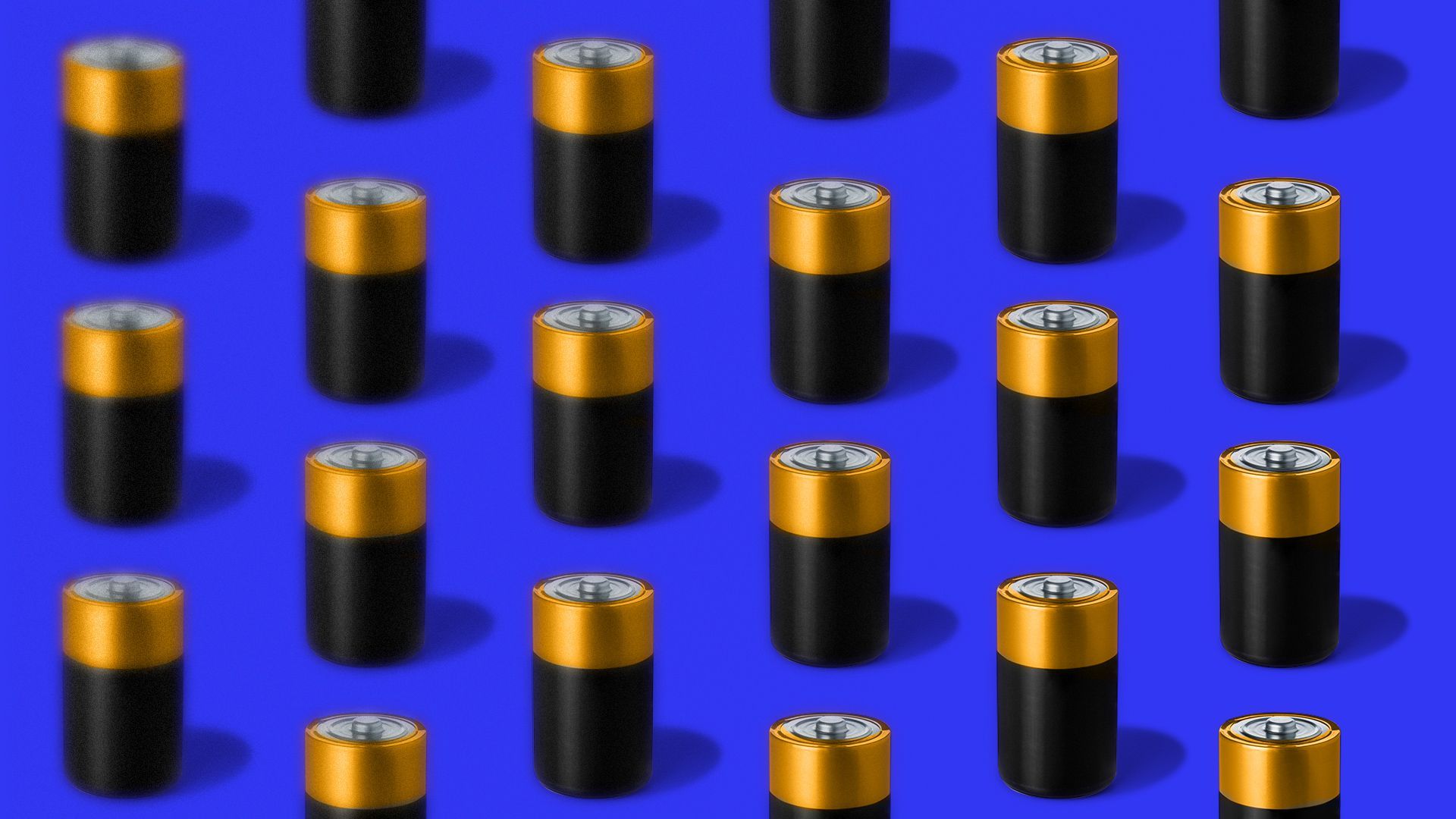 General Motors is filling in the blanks on its multibillion-dollar plans to bolster electric vehicle and battery production amid growing competition in the sector, Ben writes.
Driving the news: The company yesterday detailed $7 billion worth of investments in Michigan that it said would create 4,000 new jobs. They include...
Conversion of a plant in Orion Township to produce the Chevrolet Silverado EV and the electric GMC Sierra, making it the second facility slated to build those models.
Plans to build a third battery manufacturing site with Korea-based LG Energy, its joint venture partner in the Ultium Cells brand that will be GM's in-house supplier for its expanding EV lineup.
Our thought bubble: Here are a few takeaways from the rollout...
Clarity on production targets. GM offered two previously undisclosed goals. One is reaching the capacity to build 600,000 electric trucks annually from the plants. The other is more broadly having the capacity to build 1 million EVs annually in North America by 2025.
Trucks, trucks, trucks! The announcement is another sign that domestic automakers are making pickup trucks — which are massively popular in the U.S. — a key part of their wider EV strategies.
The White House wants credit. President Biden touted his work with automakers and policies — such as charging money in the bipartisan infrastructure law — to spur EV manufacturing after GM's announcement.
State competition is hot. Michigan officials are providing $824 million in public incentives for the projects. "The announcement is a critical win for Michigan, which lost out on Ford Motor Co.'s $11 billion investment in three battery plants and a new vehicle assembly plant that went to Kentucky and Tennessee," AP reports.
The big picture: GM plans to invest $35 billion in electric and autonomous technologies in the 2020-2025 period and roll out over two-dozen electric models.
Go deeper: GM to invest historic $7 billion in 4 facilities across Michigan, creating 4,000 jobs (Detroit Free Press)
2. AccuWeather enters the climate consulting space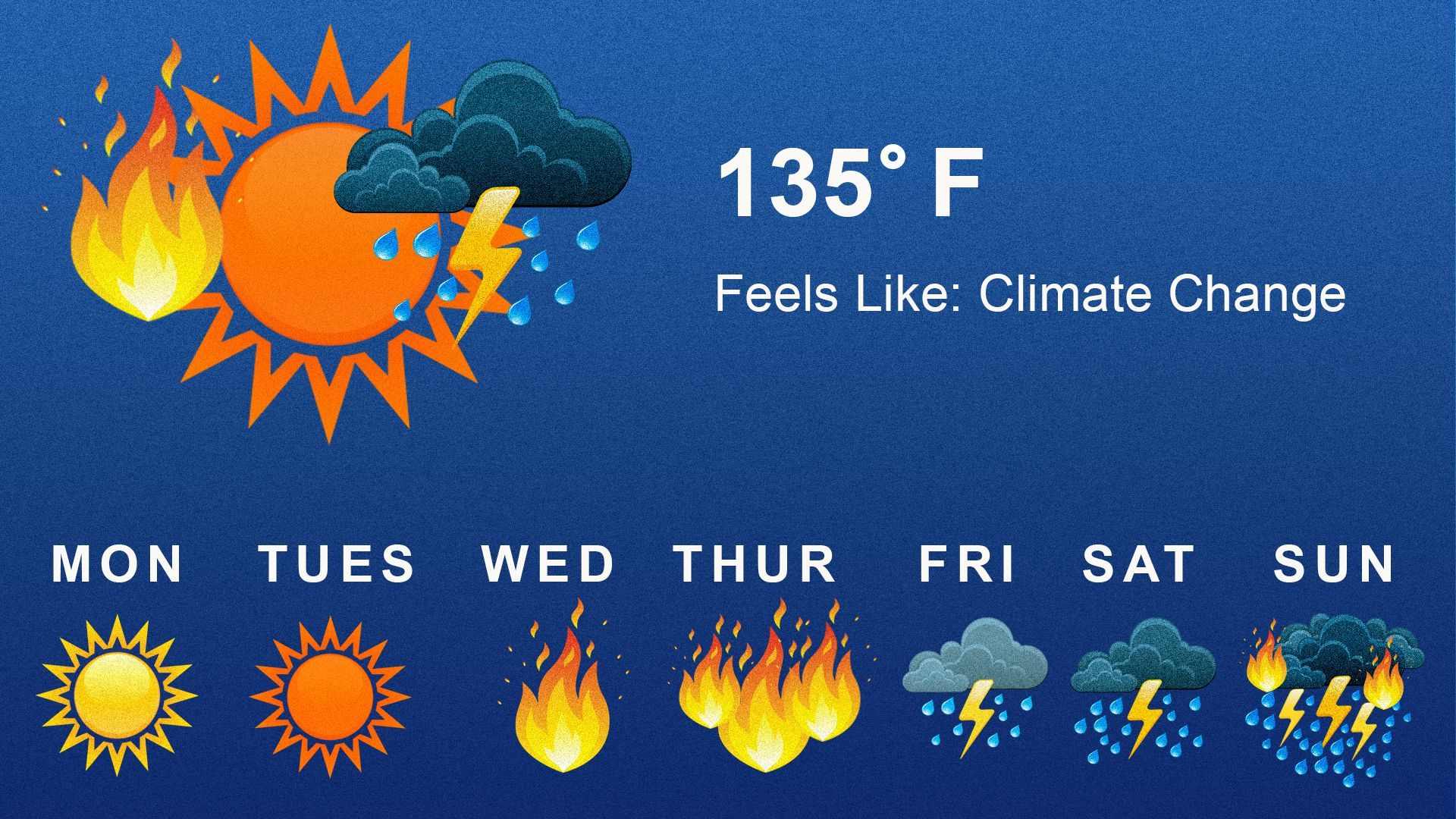 AccuWeather, one of the largest and oldest private sector players in U.S. weather forecasting, is rolling out a new program it's calling "ClimateReady Risk Mitigation," Andrew writes.
The aim, it says, is to help companies and communities worldwide prepare for climate change impacts.
Why it matters: AccuWeather is joining an increasingly crowded marketplace for climate risk forecasting, with competitors including Jupiter Intelligence, IBM, Moody's, S&P Global, First Street Foundation and XDI.
The intrigue: Unlike many of these players, AccuWeather is not running its own climate models.
Instead, it is integrating publicly available, peer-reviewed modeling with a proprietary historical weather database to produce insights that can help companies decide on capital allocations, the siting of factories and offices, and other choices.
Flashback: The product launch is somewhat of an evolution for Myers, who as a prominent member of the U.S. weather community has in the past played down the links between human activity and climate extremes.
However, he told Axios that his statements had been taken out of context on previous occasions and that climate science has evolved and solidified over time. He cited the fact that the past 10 years have been the warmest on record.
"What's best for science is to stick to the facts, and facts change," he said, noting that scientists need to be open to new evidence.
3. Tesla earnings bring focus on product plans
Tesla is expected to report record earnings this afternoon after its highest-ever quarterly and full-year sales, Ben writes.
Why it matters: Beyond the Q4 numbers, analysts and investors will be looking for clarity on the still-mysterious timing of planned products like the Cybertruck and the semi-truck.
By the numbers: "[A]nalysts polled by Bloomberg expect the company to post quarterly profits of $2.30 per share on revenues of $16.6 billion," which is far above Q3 levels, Insider reports.
Go deeper: Cybertrucks, new factories in focus as Tesla set to report record earnings (Reuters)
4. What they're saying: Russia's energy threat
President Biden will meet with the emir of Qatar, Tamim bin Hamad Al Thani, at the White House Monday amid administration efforts to ensure natural gas supplies for Europe if the Ukraine crisis interrupts Russian flows, Ben and Andrew write.
Why it matters: Qatar is a major liquefied natural gas exporter. More broadly the administration is seeking to counter the possibility that Russia could cut off supplies in retaliation for sanctions or other responses to a potential invasion of Ukraine.
"If we try to lock them out of capital markets, then they will go to our place of pain, which is energy," RBC Capital Markets analyst Helima Croft tells the New York Times.
These energy concerns are most acute in Germany, which is especially reliant on Russian gas imports. The new German government so far has been reluctant to send shipments of advanced weaponry to Ukraine.
What they're saying: Biden administration officials while seeking extra supplies for Europe are also downplaying the idea that Russia would impose a large-scale energy blockade even if some flows are reduced.
"If Russia decides to weaponize its supply of natural gas or crude oil, it wouldn't be without consequences to the Russian economy," a senior Biden administration official told reporters yesterday.
"Remember, this is a one-dimensional economy, and that means it needs oil and gas revenues at least as much as Europe needs its energy supply."
Go deeper: Europe's energy reliance on Russia is a crucial shield for Putin
5. Startup seeking "truth" in offsets nabs $33M in VC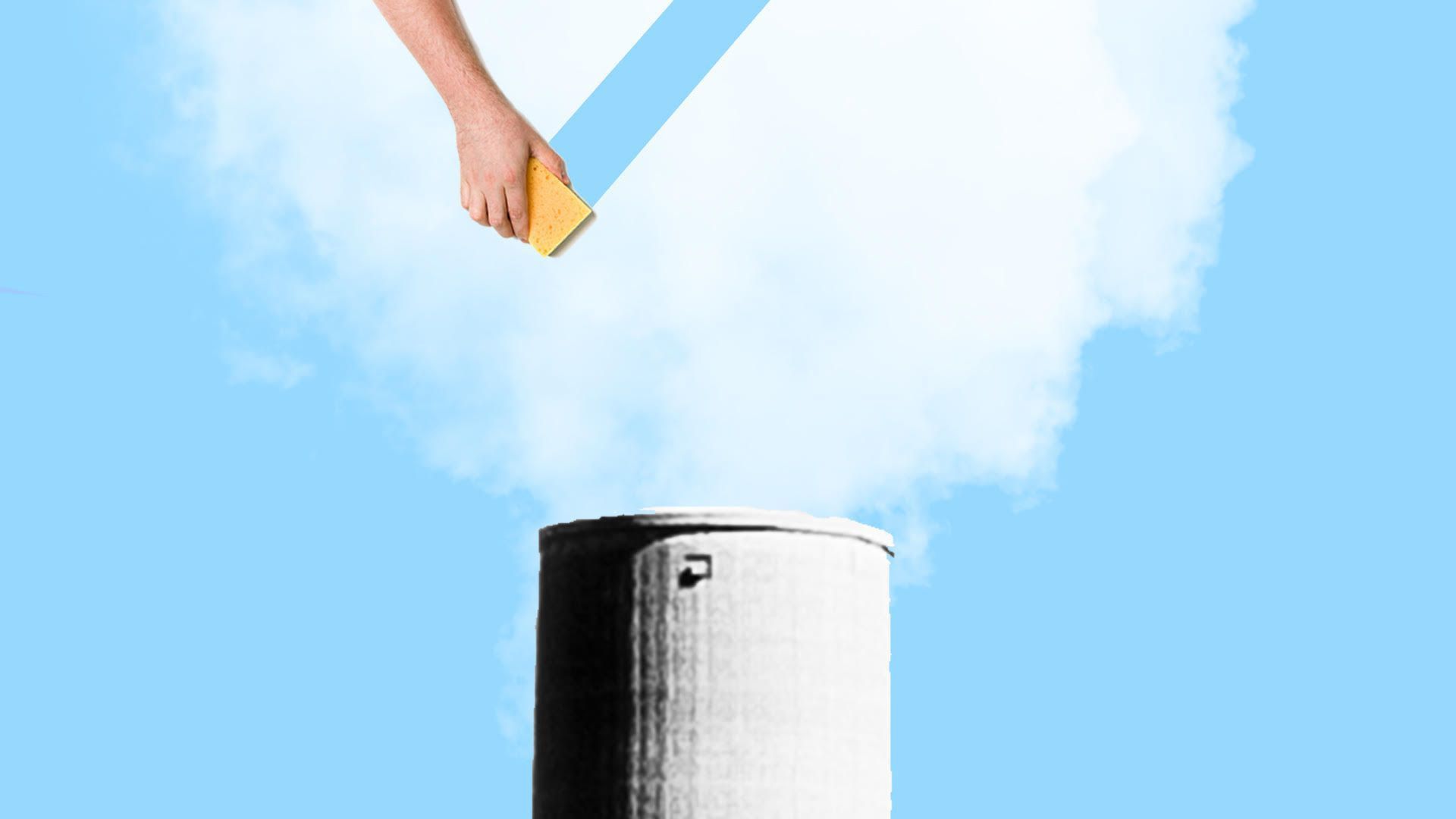 Sylvera, a London-based startup that aims to provide accurate and independent information about carbon offsets, raised $32.6 million in a Series A funding round co-led by Index Ventures and Insight Partners, Ben writes.
Why it matters: Offsets, like forest planting and preservation, can help businesses become more climate-friendly. But the carbon credit market is notoriously saddled with integrity and verification problems.
How it works: Sylvera says the funding will help its mission to become a "source of truth" in the carbon offset market via accurate ratings information.
The company says it uses proprietary data and machine learning to provide "the most comprehensive and accessible insights and market intelligence."
Customers thus far include Salesforce, which is also an investor, Delta Airlines, Shell and Cargill, the company said.
What's next: The company hopes to become the equivalent to Moody's for the carbon credits market, and says its team has expertise in artificial intelligence, geospatial technology and other relevant fields.
What they're saying: CEO Allister Furey, in a blog post on the funding, said better data and transparency can make offsets a more effective tool against climate change.
"If weaker credits are removed from the market or discounted, supply tightens," he writes.
"When buyer confidence in quality increases, demand, and willingness to pay, grows."
6. Biden recruits CEOs in a push to revive spending plan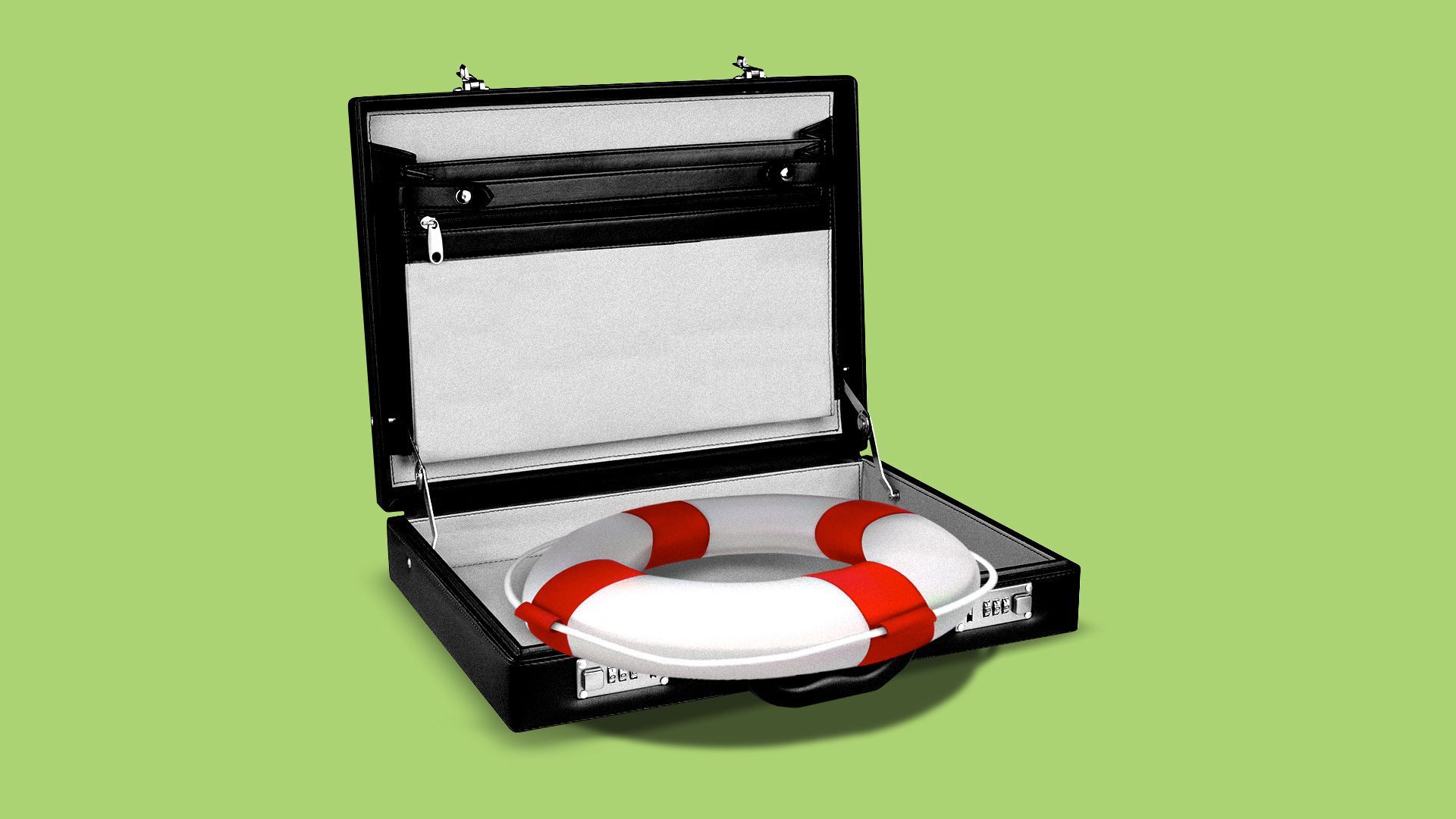 President Biden will meet the heads of corporate giants including GM and Ford today, part of the White House bid to salvage even a slimmed-down version of Democrats social spending and climate bill, Ben writes.
Driving the news: GM CEO Mary Barra and Ford CEO Jim Farley will attend, along with heads of Microsoft, Salesforce, TIAA, Siemens and other companies.
Why it matters: The automakers endorse Biden's target of 50% of U.S. car sales coming from zero-emissions models by 2030. However, they also say congressional action is key, even as they tout expanded EV offerings.
What they're saying: "Strengthened consumer incentives will help get more drivers behind the wheels of EVs and help American workers lead the global transition to zero-emissions transportation," Farley said in a statement ahead of the meeting.
Catch up fast: The spending bill, in limbo on Capitol Hill, would greatly boost tax credits for EV buyers, reaching up to $12,500 for union-made models.
Editor's note: The fifth item in yesterday's newsletter has been corrected to note that Aon is a consulting firm, not an insurer.