Axios Generate
December 08, 2022
🕺🏽Let's do this! Today's newsletter has a Smart Brevity count of 1,338 words, 5 minutes. 
🛢️Oil prices fell to their lowest levels this year on Wednesday amid economic headwinds. Axios Markets has more.
🎶 This week in 1999 the singer and songwriter Kelis released* her debut album "Kaleidoscope," which provides today's intro tune...
1 big thing: The Greenland Block's influence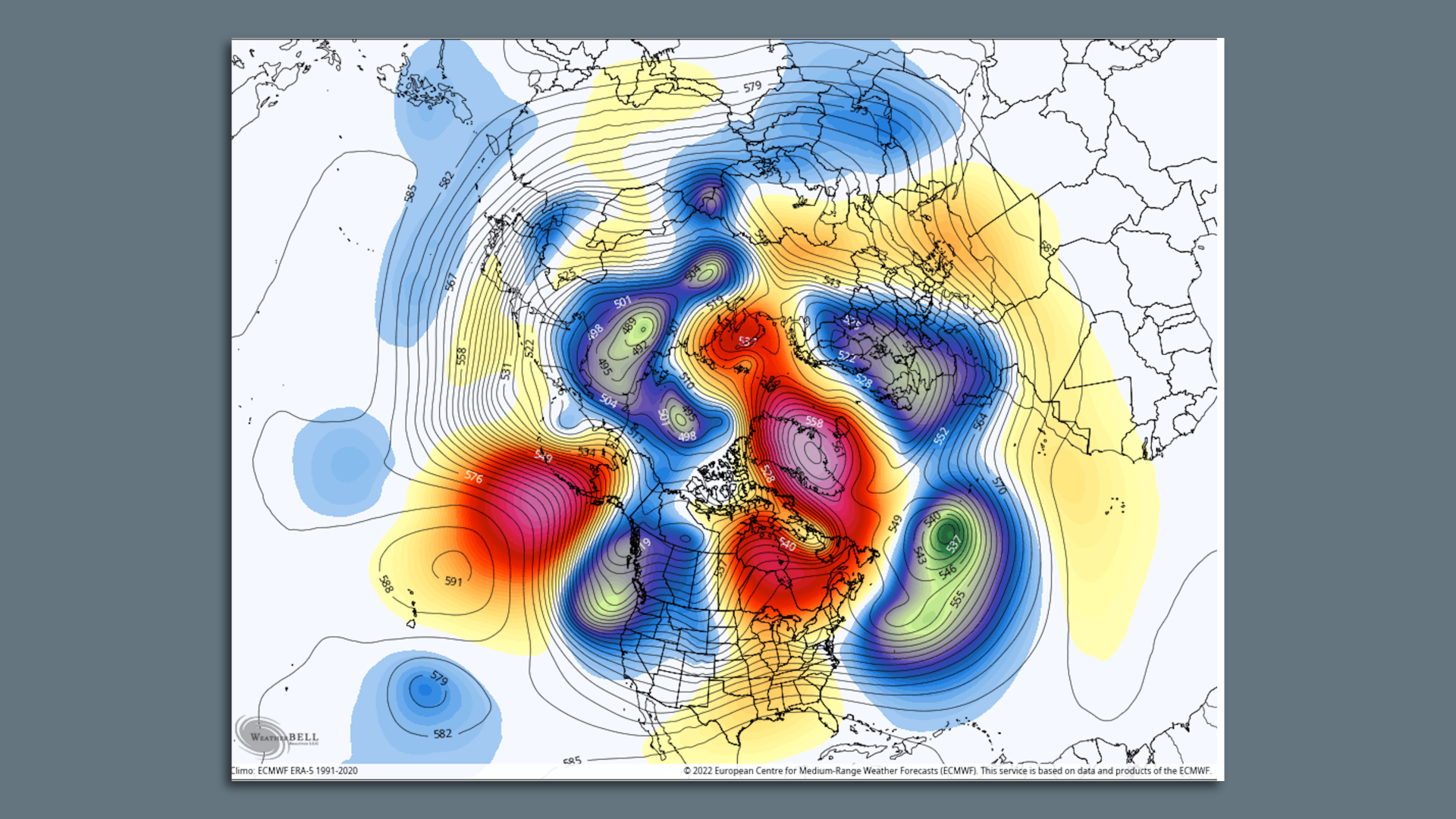 An extreme weather pattern is affecting conditions across the U.S. and Europe, specifically a powerful area of high pressure across Greenland and Hudson Bay, Andrew writes.
This feature, known as a "Greenland Block," along with another weather cycle, can lead to cold and snow in the eastern U.S., parts of Europe and Asia.
The big picture: The blocking high over Greenland is acting like an atmospheric detour, sending weather systems around it and favoring, but not guaranteeing, cold air outbreaks in Europe and North America as Christmas approaches.
Meanwhile in the Arctic, temperatures have been running much milder than average in Alaska, Greenland and the central Arctic Ocean.
Between the lines: Conditions over the North Atlantic are similar to the blizzard-inducing setup during the winter of 2009-10, when the "Snowmageddon" and "Snowpocalypse" blizzards buried the Mid-Atlantic and led to concerns that climate change would paradoxically mean harsher winters.
The North Atlantic Oscillation, which is the cycle of air pressure variability over the central North Atlantic Ocean, also currently favors cold air outbreaks and snow for parts of North America, Europe and Asia. The NAO index is calculated by taking the difference in sea level air pressure between Iceland and the Azores.
The last time the NAO was this negative during the month of December was in 2009, according to Judah Cohen, director of seasonal forecasting at Verisk Atmospheric and Environmental Research.
However, there is no guarantee this pattern will have the same result. In fact, there could even be milder-than-average conditions in the Central and eastern U.S. for the next week or two.
The bottom line: "I think that there is a very good chance this pattern will eventually produce something memorable," Cohen said.
2. The white hot glare on green finance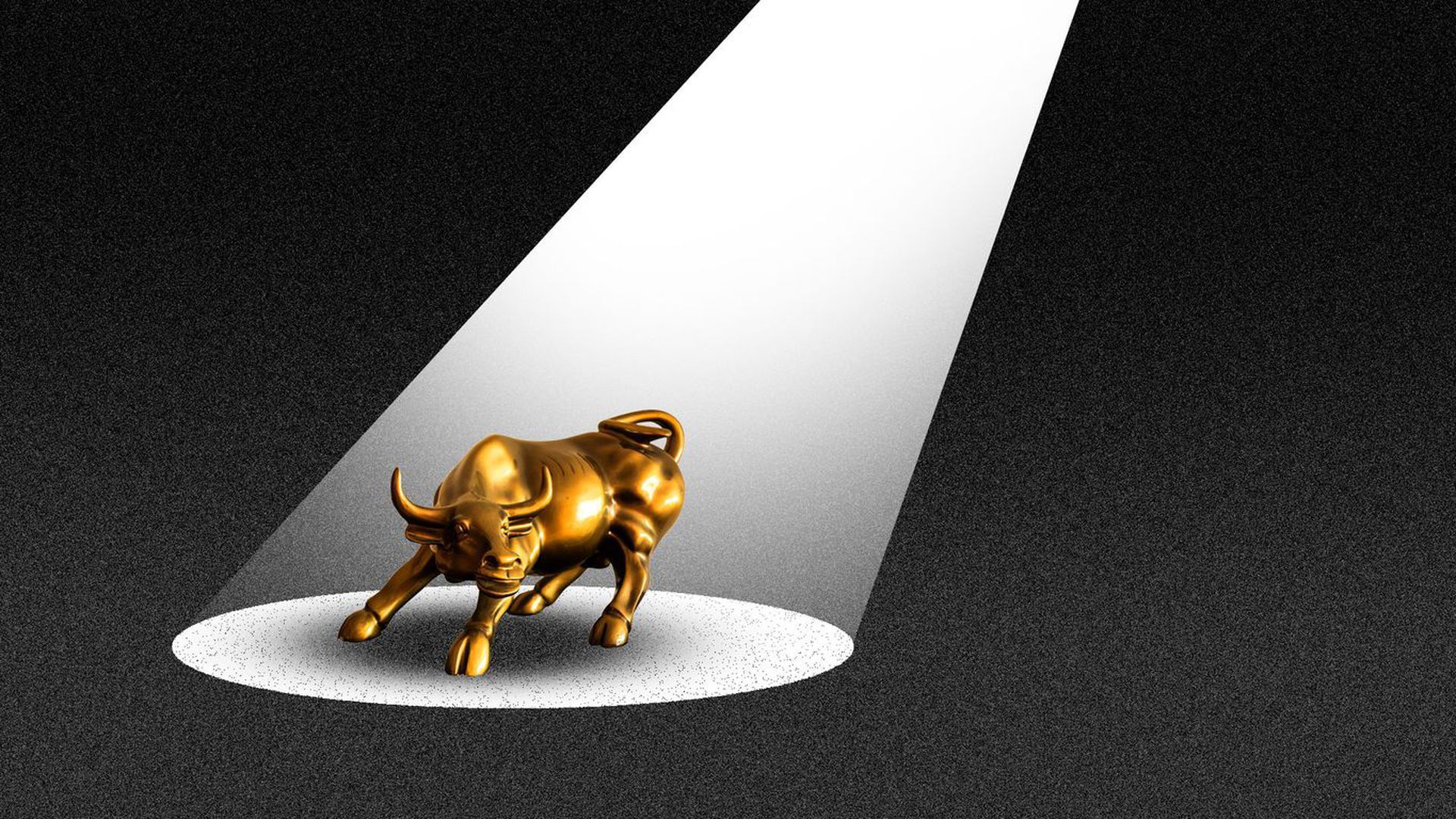 Wall Street giants' climate investment policies face intensifying scrutiny from the right and left, Ben writes.
Driving the news: A GOP-led Texas legislative panel subpoenaed BlackRock for info on its ESG practices, Fox and others reported.
The Committee on State Affairs is holding a Dec. 15 hearing and wants execs with BlackRock, Vanguard and other asset managers to speak.
The panel wants to "ensure the state's public pension funds are not being invested to further political or social causes," a notice states.
Why it matters: It's the latest in a cascading set of probes and divestments over what conservatives call misguided ESG policies.
Most recently, officials in Florida said they're pulling $2 billion in BlackRock-managed assets.
On Capitol Hill, the incoming House GOP majority will make attacking "woke capital" a priority.
What they're saying: Here's BlackRock's site describing their investment posture.
The other side: BlackRock faces fresh criticism from the left.
Activist hedge fund Bluebell Capital Partners, in a newly revealed letter, attacks "hypocritical" ESG stances.
It knocks BlackRock's coal investments, among other things. Axios Pro Climate Deals has more (and you won't regret subscribing).
The intrigue: Wednesday brought the latest sign of investment giants struggling to navigate their climate commitments.
Bonus finance notes: Cleaner mining is hot
⛏️ Canadian startup MineSense closed a $42 million series E round led by J.P. Morgan Asset Management to deploy tech that boosts mining efficiency, with a focus on copper, Ben writes.
Why it matters: Extracting minerals needed for energy transition with less pollution is getting more important as nations look to breathe life into climate pledges.
Go deeper: Bloomberg has more on MineSense, and check out our coverage of copper needs.
3. First Look: Mosaic launches $75 million initiative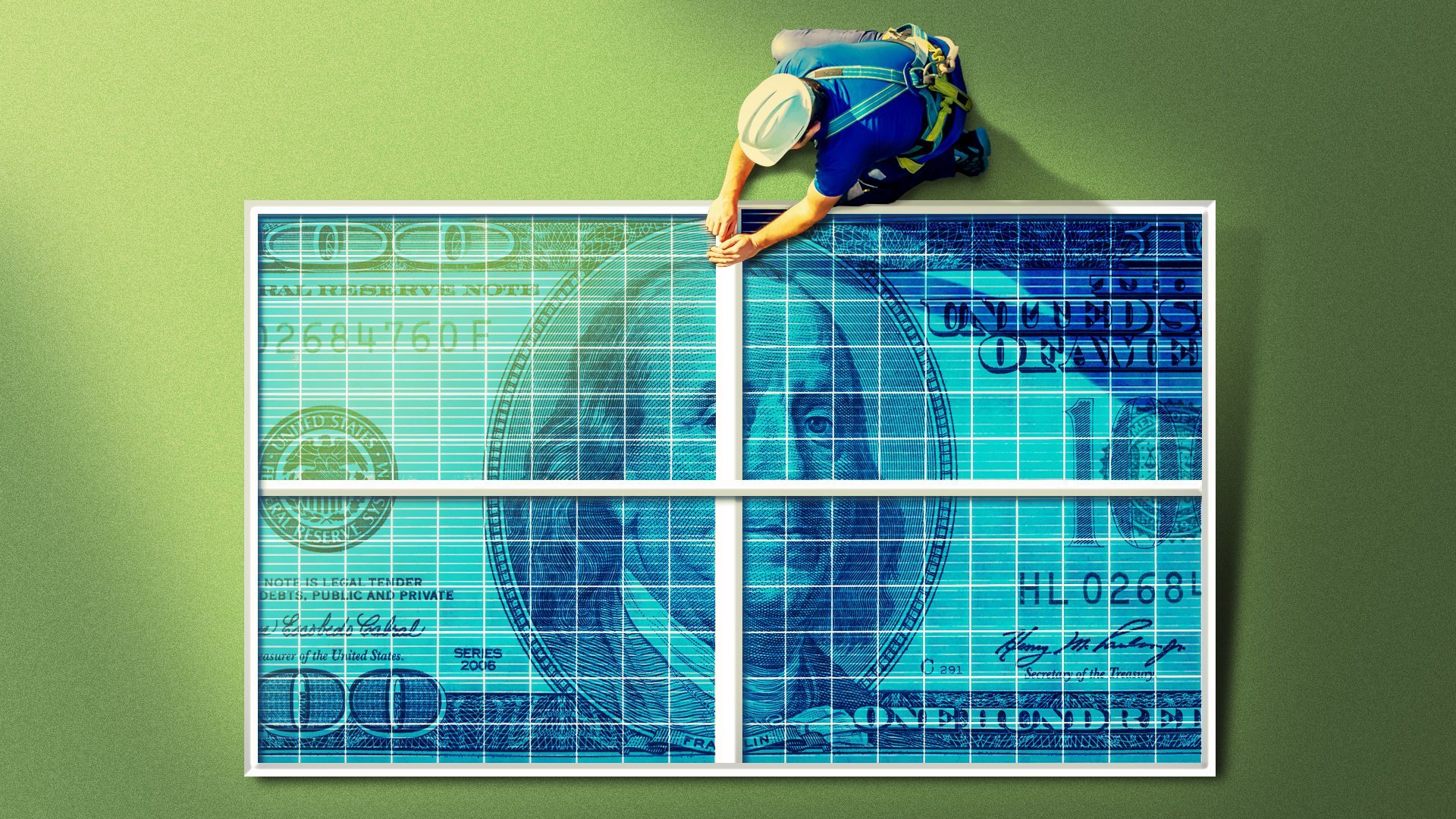 Mosaic, an environmental group that builds organizing tools for the green movement, is launching a $75 million fund-raising effort aimed at helping to implement the Democrats' sweeping climate law, Andrew writes.
Why it matters: The money, $25 million of which has already been raised, will be used to develop infrastructure such as communications tools and build skills through leadership training.
Zoom in: Mosaic is comprised of representatives of the Pisces Foundation, EarthJustice, the Natural Resources Defense Council, NDN Collective and other groups, and funded via philanthropy.
Between the lines: The $75 million aim is a big step up from Mosaic's spending to date, having doled out $11 million in grants to 230 projects benefiting about 3,000 organizations. An open request for proposals would add about $6 million more in grants by February.
What they're saying: David Beckman, president of the Pisces Foundation and a Mosaic cofounder, said the climate law presents an extraordinary opportunity for large-scale changes to be made, but noted it is a different type of environmental law than groups are used to working with.
"It's highly complicated," he said. "It depends on being everywhere all the time and moving quickly, because we don't have a lot of time."
4. Ancient Indigenous practice could curtail today's wildfires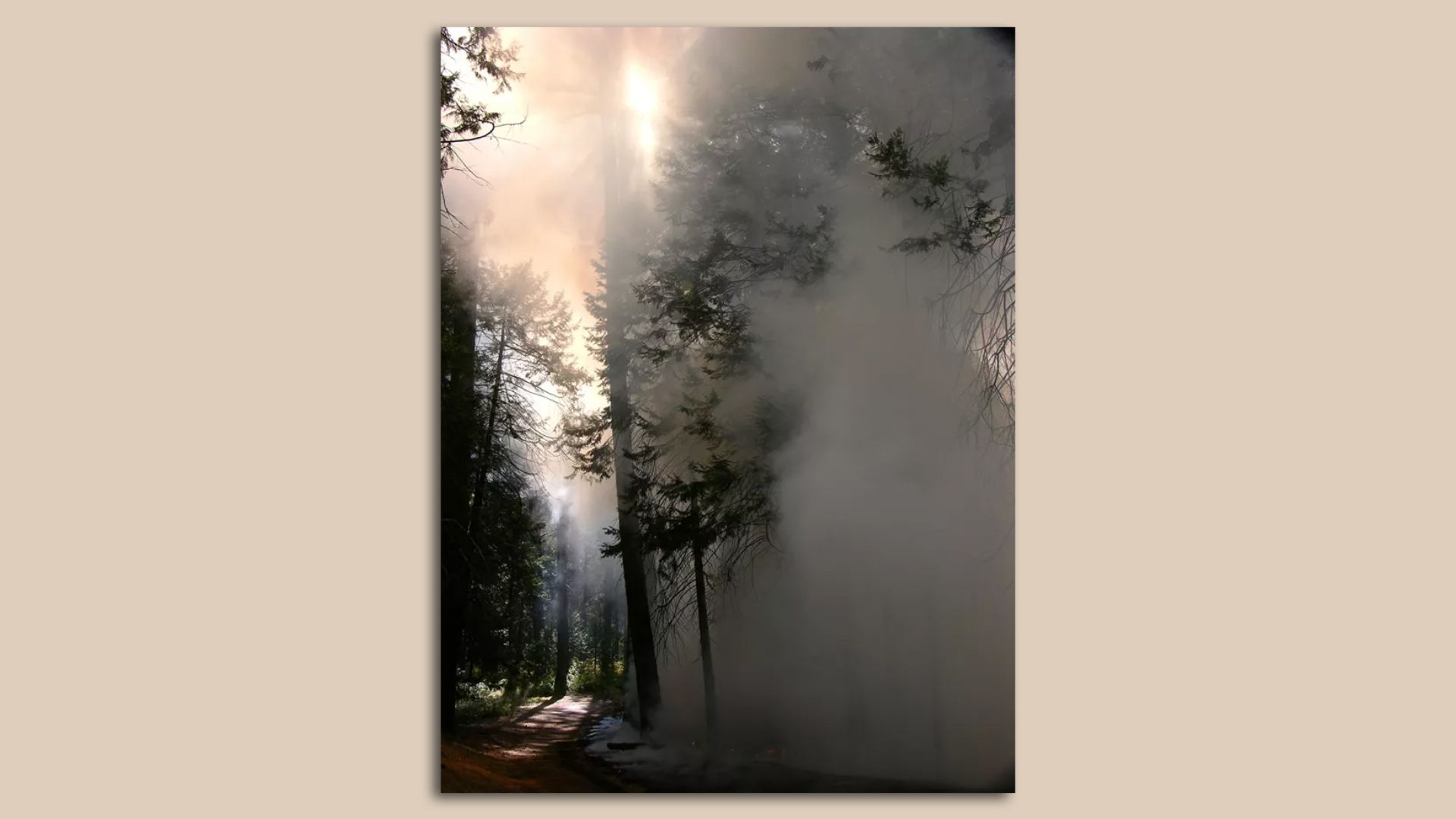 A new study in the journal Science Advances found that Indigenous "cultural burning" curtailed wildfire patterns on local scales over a period of roughly 400 years in the southwestern U.S., Axios' Ayurella Horn-Muller reports.
Why it matters: Folding traditional practices into current fire management could diminish the role of climate change in spurring today's wildfires.
That's important because warming temperatures and drier conditions across the West and in other parts of the world are increasing wildfire frequency, size and severity.
Zoom in: The study published Wednesday looked at tree-ring records of 4,824 fire-scarred trees in dry pine forests in Arizona and New Mexico.
It mapped out the climate impact of small-scale controlled burns between 1500 to 1900 in parts of the traditional homelands for the Ndée (Apache), the Diné (Navajo), and the Hemish (Jemez) Indigenous peoples.
By comparing tree-ring fire records with paleoclimate records and interviewing Indigenous descendent communities, researchers assessed how tribes handled wildfire centuries ago — with the aim to figure out the geographic scale of the impact of Indigenous fire management.
What they're saying: "People can really learn from this," says Chris Toya, a Tribal Historic Preservation Officer and a member of the Pueblo of Jemez, who co-authored the study.
"It shows that connection that our ancestors had to their homeland."
5. Catch up fast on Congress and the White House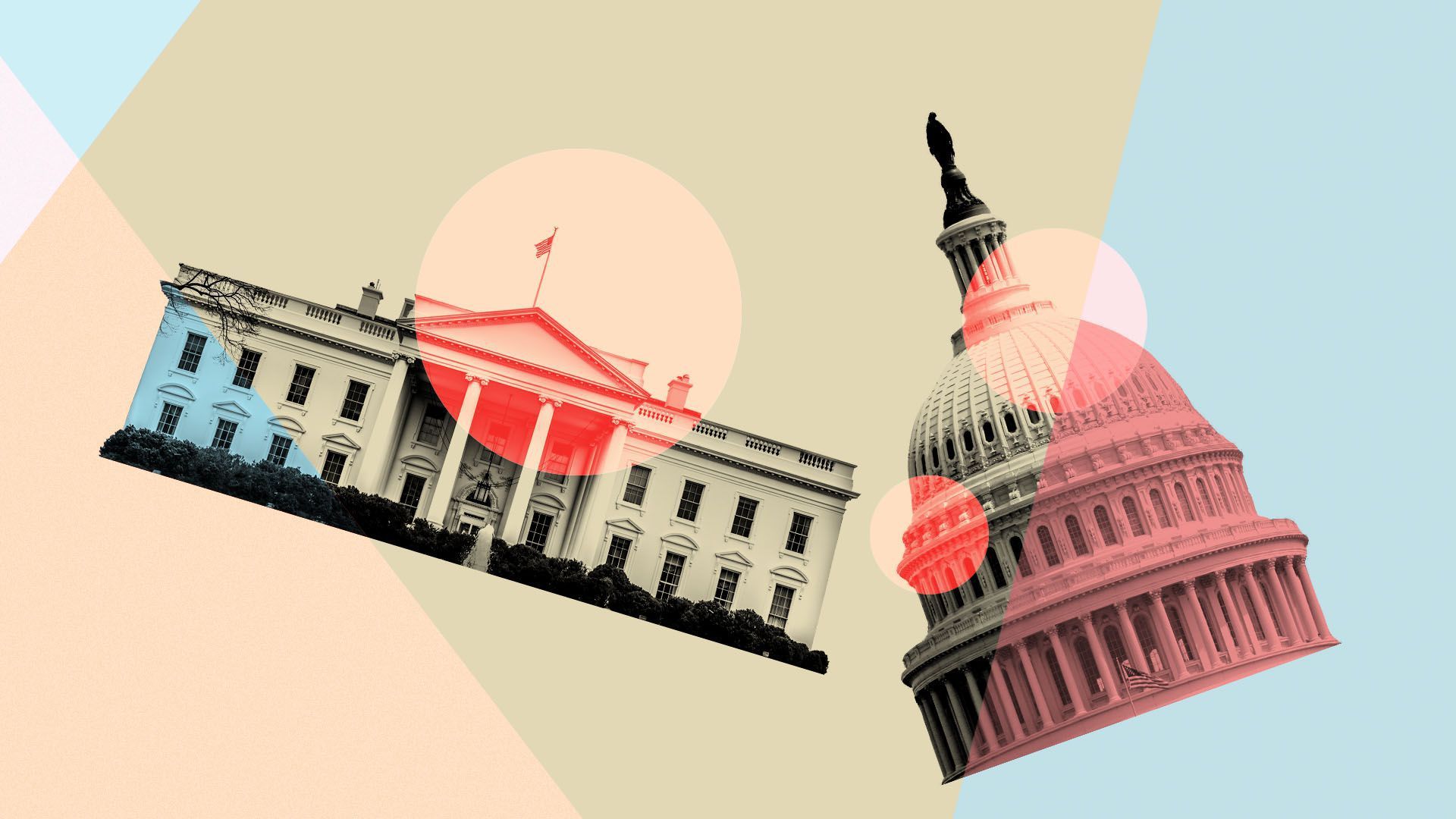 💰U.S. arms of European energy heavyweights were the biggest players in the Interior Department's California offshore wind lease sale that brought in over $757 million in winning bids, Ben writes.
🏢 The White House hopes to cut emissions from federal buildings via newly proposed standards, as well as separate rules that spur electrification for new and renovated structures. Go deeper
🔎 The top Republican on the House Science Committee has launched a probe of the Department of Energy's $2.8 billion in funding for domestic battery materials projects.
Driving the news: A new letter from Rep. Frank Lucas focuses on ties between one company, Microvast, and the Chinese government, but also seeks info on other companies' awards.
Why it matters: Lucas is slated to chair the committee in the next Congress and continue the probe.
🌍 Three Senate Democrats are pushing UN leaders to boost transparency of corporate participation — especially fossil fuel lobbyists — at big annual climate negotiations.
6. Charted: The U.S. move away from coal
The Department of Energy's stats arm is out with a helpful explainer on the electricity sector's transformation this century, Ben writes.
The big picture: Coal has lost its once-dominant perch and is down to 20% of U.S. power this year.
Renewables are rising fast, and wind was the largest source in three states — Iowa, Kansas, and South Dakota — last year.
Yes, but: Faster zero-emissions electricity growth is needed to reach the White House goal of fully decarbonized power by 2035.
📬 Did a friend send you this newsletter? Welcome, please sign up.
🙏 Thanks to Nick Aspinwall and David Nather for edits to today's newsletter. We'll see you back here tomorrow!
* Hat tip to @albumism for today's musical choice