Axios Generate
March 31, 2022
☕ Good morning! Today's Smart Brevity count is 1,170 words, 4.5 minutes.
🔋 Situational awareness: "President Joe Biden plans Thursday to invoke Cold War powers to encourage domestic production of critical minerals for electric-vehicle and other types of batteries." (Bloomberg)
1 big thing: Biden's planned oil move sends crude downward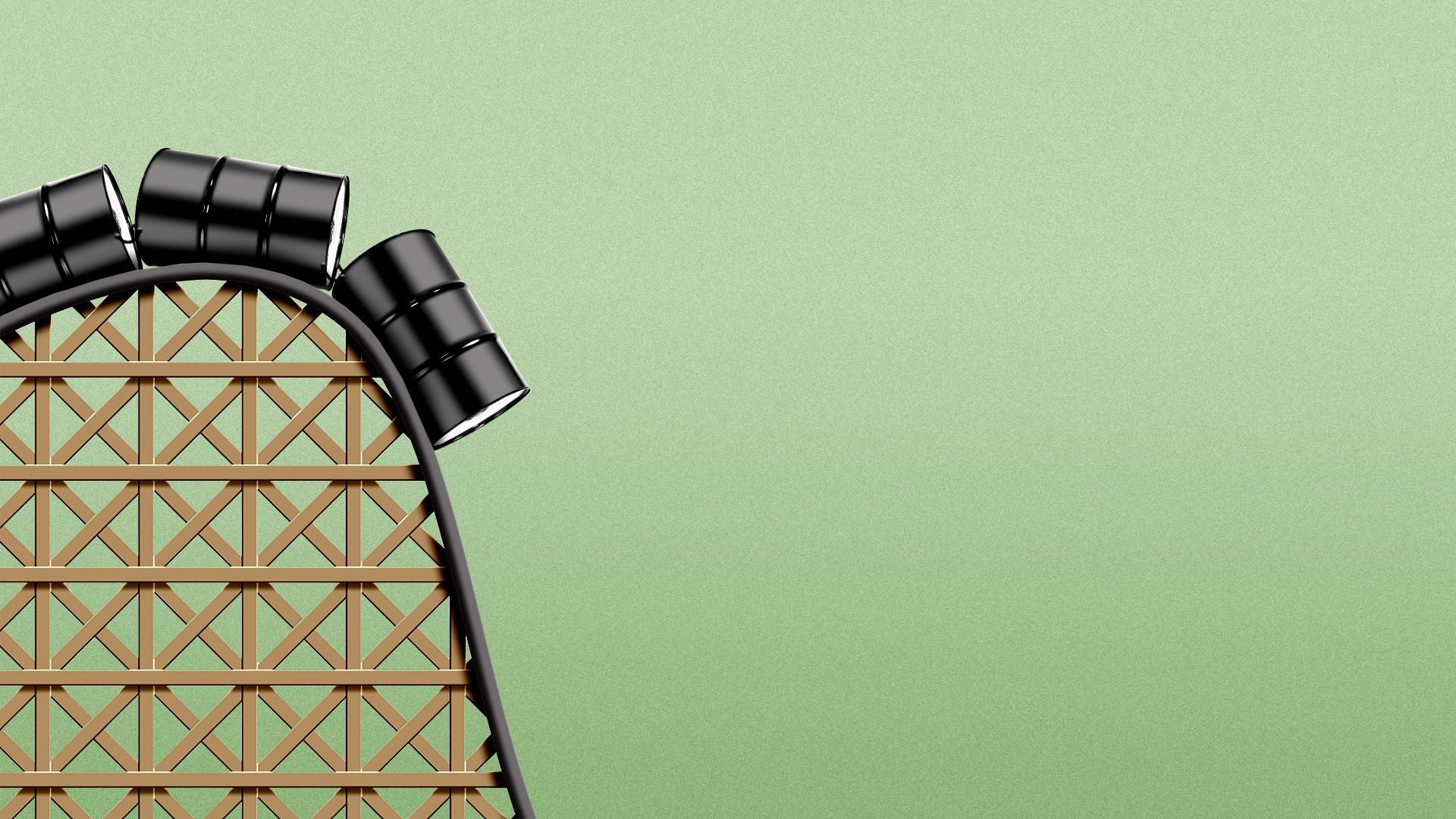 President Biden is slated to announce a large and lengthy release of oil from the nation's strategic reserves, per several reports last night that prompted crude prices to tumble, Ben writes.
Why it matters: The reported size and duration point to how much Russia's war is causing havoc in energy markets — and how the White House hopes to limit the political fallout from high gas prices.
Driving the news: The release from the Strategic Petroleum Reserve could be roughly 1 million barrels per day for up to 180 days, per reports in Bloomberg, Reuters, and elsewhere, which cite people familiar with the plan.
Oil prices remain high and have been volatile too, though mostly trending downward over the last week as traders weigh forces including negotiations over Ukraine and COVID in China. They fell sharply on the news, with the U.S. benchmark WTI down about 6% to $101.65 this morning and Brent seeing a similar drop.
The White House did not provide a comment to Axios. But later today Biden will give remarks on "actions to reduce the impact of Putin's price hike on energy prices and lower gas prices at the pump for American families," per Biden's schedule.
The big picture: "It is hard to overstate the scale of this intervention if it bears out. It would be the largest drawdown volume announced in the 45-year history of the SPR by a factor of 3.6x," the research firm ClearView Energy Partners said in a note.
What we're watching: The effect of the plan on the tight oil market, and potential new releases from other nations coordinated through the International Energy Agency.
The impacts are hard to tease out as international efforts to isolate Russia could lead to sharp declines in its exports that exceed the reported daily size of the SPR release.
Goldman Sachs, in a note, said the reported plan would ease, but not resolve, oil's "structural deficit" and help the market rebalance.
"This would reduce the amount of necessary price-induced demand destruction, the sole oil rebalancing mechanism currently available in a world devoid of inventory buffers and supply elasticity," it notes.
"This would remain, however, a release of oil inventories, not a persistent source of supply for coming years."
Catch up fast: It's the latest of several Biden administration attempts to try and tame prices via the SPR.
In November the White House announced 50 million barrels in releases and another 30 million in early March alongside 30 million from other nations.
2. A growing spotlight on banks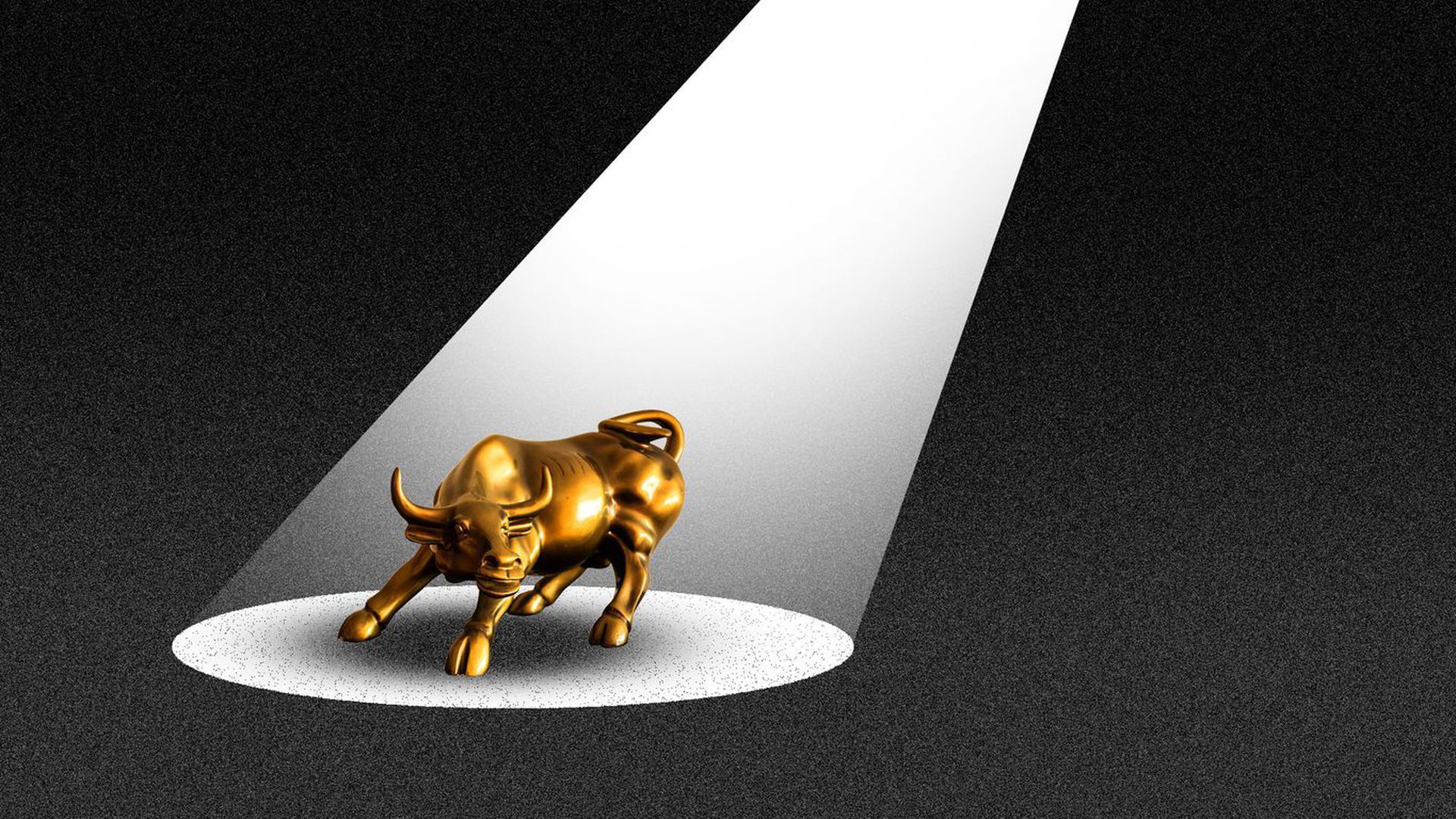 Big banks are a growing focus of climate regulatory policy as finance for fossil fuels remains robust but Wall Street also boosts support for low-carbon projects, Ben writes.
Driving the news: The Federal Deposit Insurance Corporation is out with a draft "framework for the safe and sound management of exposures to climate-related financial risks."
It explores how banks should weigh physical risks (stuff like hurricanes and floods) and transition risks (such as carbon-heavy assets losing value during energy transition).
Why it matters: Together these "pose...significant risk to the U.S. financial system and, if improperly assessed and managed, may pose a threat to safe and sound banking and financial stability," acting FDIC chair Martin Gruenberg said in a statement.
Catch up fast: It's part of a wider effort among financial regulators to deepen federal understanding of financial risk and push the industry into taking it more seriously.
The FDIC plan is similar to separate draft guidelines from the Office of the Comptroller of the Currency.
The Federal Reserve is also analyzing climate risks, though it's not clear who will serve as the central bank's top Wall Street cop.
The intrigue: These efforts are aimed at risk analysis and preparation, not forcing banks to adjust their lending and underwriting decisions.
But climate activists are pushing regulators and banks directly to steer finance away from carbon-emitting industries.
By the numbers: A coalition of climate groups just released a study finding the world's 60 largest banks provided a combined $4.6 trillion in support for fossil fuels in the six years since the Paris Agreement was struck.
More on that below...
3. Zoom in: Banks and fossil fuels
That's a key chart from several climate groups' latest analysis of fossil fuel lending and underwriting among the world's 60 largest banks, Ben writes.
Why it matters: While many banks are making long-term "net-zero" pledges and putting restrictions on petro and coal finance, industry giants are not really steering capital from fossil fuels overall, the report argues.
The biggest backers are taking "incremental steps" yet "patting themselves on the back while delaying serious climate action," it claims.
What they found: The analysis from the Rainforest Action Network, BankTrack and other groups also name-checks specific banks.
They say JPMorgan Chase has been been the largest fossil backer in 2016-2021 with $382 billion in cumulative finance, followed by Citi ($285B) and Wells Fargo ($272B).
Yes, but: JPMorgan said last year it "facilitated more than $100 billion for green activities like renewable energy, energy efficiency and sustainable transportation, doubled our green investment banking activity and were the largest underwriter of green bonds."
The spokesperson, in a statement, also pointed to other efforts, such as 2030 targets for cutting emissions intensity of auto, power and oil-and-gas holdings in its portfolio.
Citi, in a statement, touted its 2050 net-zero goal and its own 2030 emissions targets for energy industries and said "we are focused on working with our fossil fuel clients to help them decarbonize their businesses."
Wells Fargo did not provide comment.
4. FedEx channels the "Jetsons"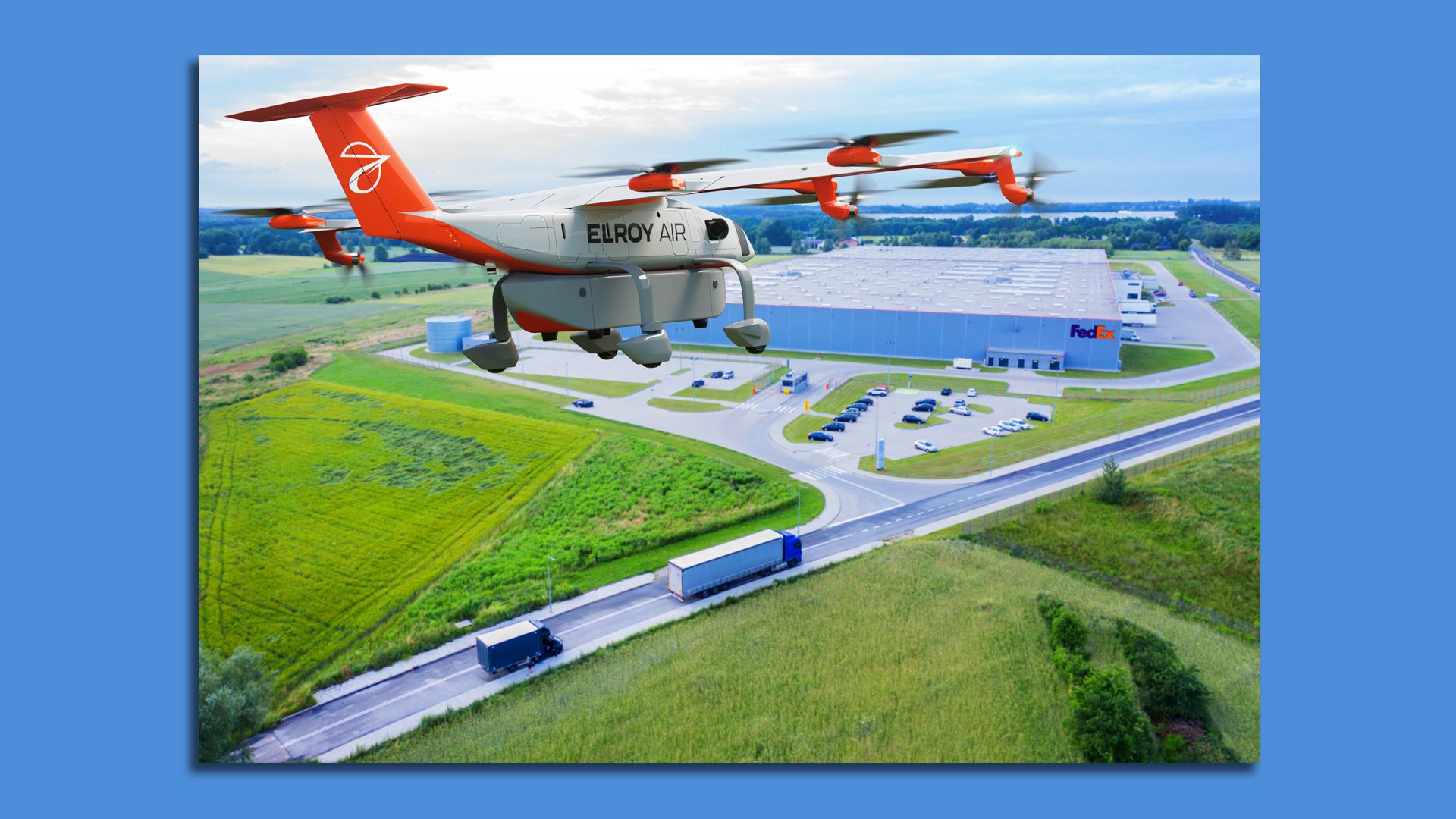 FedEx Express will soon begin testing a new short-haul air cargo system using autonomous vertical takeoff and landing (VTOL) aircraft developed by Elroy Air, a California startup named for the boy in the "Jetsons," Axios' Joann Muller reports.
Why it matters: Self-flying cargo planes could help FedEx Express move goods among warehouses more safely and efficiently amid the exponential growth of e-commerce.
Driving the news: The companies said they would begin flight testing in 2023 in Fort Worth, Texas, using Elroy's Chaparral autonomous aircraft.
Unlike electric VTOLs from other manufacturers, Elroy's plane is a hybrid, so it doesn't require additional infrastructure such as airports or charging stations.
It can pick up a cargo pod weighing 300 to 500 pounds without human interaction and can deliver it within a range of 300 miles.
The big picture: The self-flying air cargo system is the latest step by FedEx to find innovative technologies to handle rising delivery volumes.
By potentially taking trucks off the road, the aircraft also helps FedEx toward its goal of carbon-neutral operations by 2040.
5. The silent inflation driver
The price of diesel fuel this month has hit record highs, further fueling a silent driver of inflation for a wide variety of products, Axios' Pete Gannon writes.
Soaring diesel prices drive up the costs for trucking firms, railroad operators, construction companies, marine shippers and airlines.
The big picture: Low supplies of diesel fuel, which is ratcheting up prices, have been driven by shrinking refining capacity triggered by the COVID pandemic, CNBC reported.
The war in Ukraine is only now exacerbating global oil supplies further.