Good Monday morning! It's a notable moment. Yesterday was Ben Geman's birthday! And, a decade ago this week, I moved to this Washington from the other one. OK, let's get to the news.
In my latest Harder Line column, I talked with Charif Souki, a pioneer in the energy industry, about his new company Tellurian Inc., and his outlook on natural gas exports. I'll preview it below and then hand things back to Ben for the rest of today's news.
https://www.axios.com/newsletters/axios-generate-9c5c3b0a-5086-4747-9616-8dc87f02daf8.html?chunk=0#story0
Energy pioneer tries to surf the natural gas wave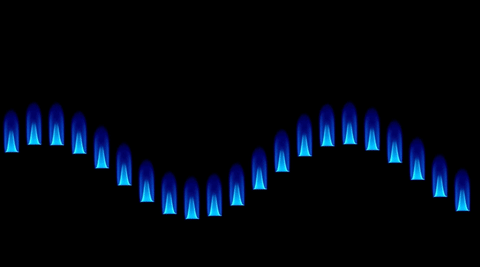 America's natural gas industry is riding a political and economic wave it hopes can go all over the world. Much like surfing, it's not easy and won't last forever. Just ask Charif Souki.
Why we can learn from him: Souki, founder of Tellurian, a new Houston-based natural gas company, is considered a pioneer among his peers and embodies much of the sector's ebbs and flows.
"We're riding the wave now if we can figure out how to do it," Souki told Axios in an interview in the firm's new Washington, D.C., office.
https://www.axios.com/newsletters/axios-generate-9c5c3b0a-5086-4747-9616-8dc87f02daf8.html?chunk=1#story1
Big this week: FERC, Iran, oil forecast, trade
Decision time: The Federal Energy Regulatory Commission faces a Jan. 10 deadline to take some kind of "final" action on Energy Secretary Rick Perry's proposal to guarantee larger revenues to nuclear and coal-fired power plants in some markets.
Yes, but: FERC is an independent agency and has lots of latitude to interpret "final" broadly, so they could take steps such as releasing a new proposal for comment.
Big picture: This will be the first time since becoming chairman that FERC's Kevin McIntyre will be forced to tip his hand on how the process FERC will undertake in response to Perry's plan.
Why it matters: Perry's proposal — which has drawn pushback from natural gas and renewables interests — is among the administration's boldest efforts to remake the regulatory landscape.
Iran: Oil markets will be watching the White House as President Trump faces deadlines beginning late in the week about whether to continue waiving sanctions against Iran.
Go deeper: My Axios colleague Shannon Vavra looks here at where things stand with Trump's policy toward Iran and how the ongoing protests there may influence what happens next.
First forecast: On Tuesday, the federal Energy Information Administration will release its first forecast of U.S. energy supply, demand and prices in 2019, as well as its outlook for the global oil market next year, an announcement states.
Solar trade: Via Politico, President Trump is "tentatively scheduled to meet with Cabinet secretaries and senior advisers as soon as this week" to start finalizing decisions on pending trade policies — including restrictions on imports of solar panel equipment.
DOE's future: A House Energy and Commerce subcommittee will hear from several senior Energy Department officials and others Tuesday at a hearing about "DOE Modernization: Advancing DOE's Mission for National, Economic, and Energy Security of the United States."
The hearings arrive as lawmakers on the committee are weighing legislation to reorganize the agency.
The energy subcommittee's background memo about the specific topics for the hearing is available here.
https://www.axios.com/newsletters/axios-generate-9c5c3b0a-5086-4747-9616-8dc87f02daf8.html?chunk=2#story2
Research corner: What's ailing nuclear power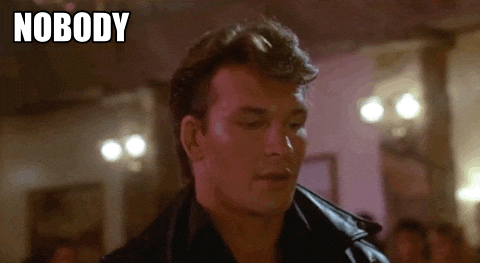 MIT electricity expert Jesse Jenkins is out with a new paper that looks to quantify the different forces that are jointly pushing down electricity prices enough to make nuclear power increasingly uneconomic.
The paper looks at the trajectory of wholesale power prices in the PJM Interconnection from 2008–2016. The region covers all or part of 13 states — including Ohio, Pennsylvania and Virginia — that are together home to about a third of the U.S. nuclear fleet.
The big takeaway: The 72% decline in market prices for natural gas is by far the biggest culprit, with flat power consumption and the growth of wind power playing lesser roles (with wind only a factor in the western parts of PJM).
"In short, cheap natural gas may be killing the profitability of nuclear power producers in the PJM Interconnection, but stagnant electricity demand and expectations of future growth in wind generation going forward may be accomplices," Jenkins writes.
Why it matters: Nuclear is the largest source of carbon-free power. The research comes as a number of plants are facing retirement in coming years; several states are looking at how to keep them afloat; and, as noted above, the DOE is pushing for controversial new wholesale power market rules that would aid nukes in some markets.
More: A detailed summary of the research is available here.
https://www.axios.com/newsletters/axios-generate-9c5c3b0a-5086-4747-9616-8dc87f02daf8.html?chunk=3#story3
Latest in oil: Aramco IPO, Shell focus, China spill, Exxon
Aramco IPO: Bloomberg reports Monday that state oil giant Saudi Aramco plans to appoint Goldman Sachs and Citigroup to help manage its massive IPO of up to 5% of the company slated for later this year.
The piece, citing sources familiar with the matter, also reports that JPMorgan Chase, HSBC and Morgan Stanley — banks that have already been serving as advisers — are also expected to be named as "global coordinators" on the IPO. "The mandates could be finalized as early as this week," Bloomberg reports.
Why it matters: The IPO will generate massive fees for the firms handling the sale. The reported decisions are also another sign that Aramco is pushing ahead with the IPO.
On the record: Royal Dutch Shell's CEO chatted with the Financial Times about his company's short- and long-term positioning.
"Ben van Beurden told the Financial Times that he saw chemicals, electricity and biofuels as key sectors for Shell's long-term future, as he positioned the company to face tightening constraints on burning fossil fuels. But he was also planning for growth in Shell's traditional core oil and gas production business, focused on shale reserves in the US, Canada and Argentina," they report.
Disaster off China's coast: Via the Associated Press: "An oil tanker that caught fire after colliding with a freighter off China's east coast is at risk of exploding and sinking, Chinese state media reported Monday, as authorities from three countries struggled to find its 32 missing crew members and contain oil spewing from the blazing wreck."
The tanker was carrying very light oil known as condensate from Iran to South Korea when it collided with a freighter on Saturday. Reuters reports that one of the body of one of the 32 missing crew members was found on Monday.
Exxon's latest find: The oil giant on Friday announced the sixth discovery in what's known as the Stabroek Block off Guyana's coast, adding to what the company says are 3.2 billion barrels of oil-equivalent it has already discovered in the deepwater region since 2015.
The big picture: Platts looks here at the medium- and long-term potential for oil production from field, where the first volumes are slated to come online in 2020. And back in July your Generate host wrote about an earlier discovery in the region.
https://www.axios.com/newsletters/axios-generate-9c5c3b0a-5086-4747-9616-8dc87f02daf8.html?chunk=4#story4
EV things: China, China, China
A few electric vehicle items catching my eye this morning...
New player: The China-based EV startup Byton rolled out its first model, an SUV concept, at the big Consumer Electronics Show in Las Vegas yesterday.
The company says pricing will start at $45,000 for the vehicle it plans to make available in China late next year and to begin selling in U.S. and European markets in 2020.
Fortune magazine reports here on the SUV concept that's "loaded with technology that aims to supersize the experience and functionality of a smartphone."
Focus on China: The Wall Street Journal has a new piece that sizes up the state of the EV market in China, a country they report is now home to 40% of worldwide investment in EVs.
"Even though Beijing cut subsidies for electric-vehicle makers by as much as 40% during last year and imposed tougher technological standards, Chinese electric-car sales rose more than 80% from a year earlier in November. Both production and sales of electric cars were up about 50% in the first 11 months of last year," the paper reports.
The bottom line: CNBC, meanwhile, reports on an analyst's prediction of consolidation of the EV industry in the country that's awash in startup players.
https://www.axios.com/newsletters/axios-generate-9c5c3b0a-5086-4747-9616-8dc87f02daf8.html?chunk=5#story5
Climate things: China and the East Coast chill
China and climate: Harvard's Robert Stavins, in a new blog post, sizes up plans by China — the world's largest greenhouse gas emitter — to develop a nationwide carbon emissions trading system for its power sector.
The bottom line, he finds, is that the plan is grounds for "cautious optimism," even though plenty known unknowns remain about the system's design, such as when it might be expanded to other industrial sectors.
One key point: Stavins predicts that China's implementation of a national system will influence climate policies elsewhere — such as spurring the launch of emissions-trading systems in some other countries, and lead to increased ambition in existing systems.
That's because the Chinese move will lessen concerns elsewhere that getting tougher on carbon emissions is a self-inflicted economic wound that simply moves industrial activity to China.
Arctic blast: My Axios colleague Alayna Treene chatted with scientists about the links between global warming and the brutal East Coast cold snap.
https://www.axios.com/newsletters/axios-generate-9c5c3b0a-5086-4747-9616-8dc87f02daf8.html?chunk=6#story6
One fun thing, revisited
A closer look: Last week I mentioned the bet among energy journalists and oil analysts about where crude prices will end up in one year.
Now Leslie Hayward of Securing America's Future Energy has posted a fun and helpful explainer about the bet and its history (including my colleague Steve LeVine's victory two years in a row).
In his words: This year Steve's bet on the year-end Brent crude price is pretty bearish — it's the third lowest among the pool of two dozen participants. Via Leslie's piece, here's Steve's thinking:
"I always listen to Ed Morse, who was a bear. So I knew prices were going to drop, and I took the peak price and cut it in half, and that was my bet (I think $57.50). The next year, Ed was still bearish, so I added a few dollars."
Shade: Your Generate host was too disorganized to join the bet, but doesn't project a third win for his colleague Steve. I think the price will be higher.