Axios Generate
April 18, 2023
☕ Good morning! Today's newsletter has a Smart Brevity count of 1,108 words, 4.5 minutes.
🗓️ Join Axios on Friday, April 21, at 8am CT in Baton Rouge, Louisiana, for an event on fighting environmental injustice. Guests include Rep. Troy Carter (D-La.) and other key voices. Register to attend in person.
🎶 At this moment in 2015, Wale was #1 on Billboard's album charts with "The Album About Nothing," which provides today's intro tune...
1 big thing: Sprawling heat wave envelops large swath of Asia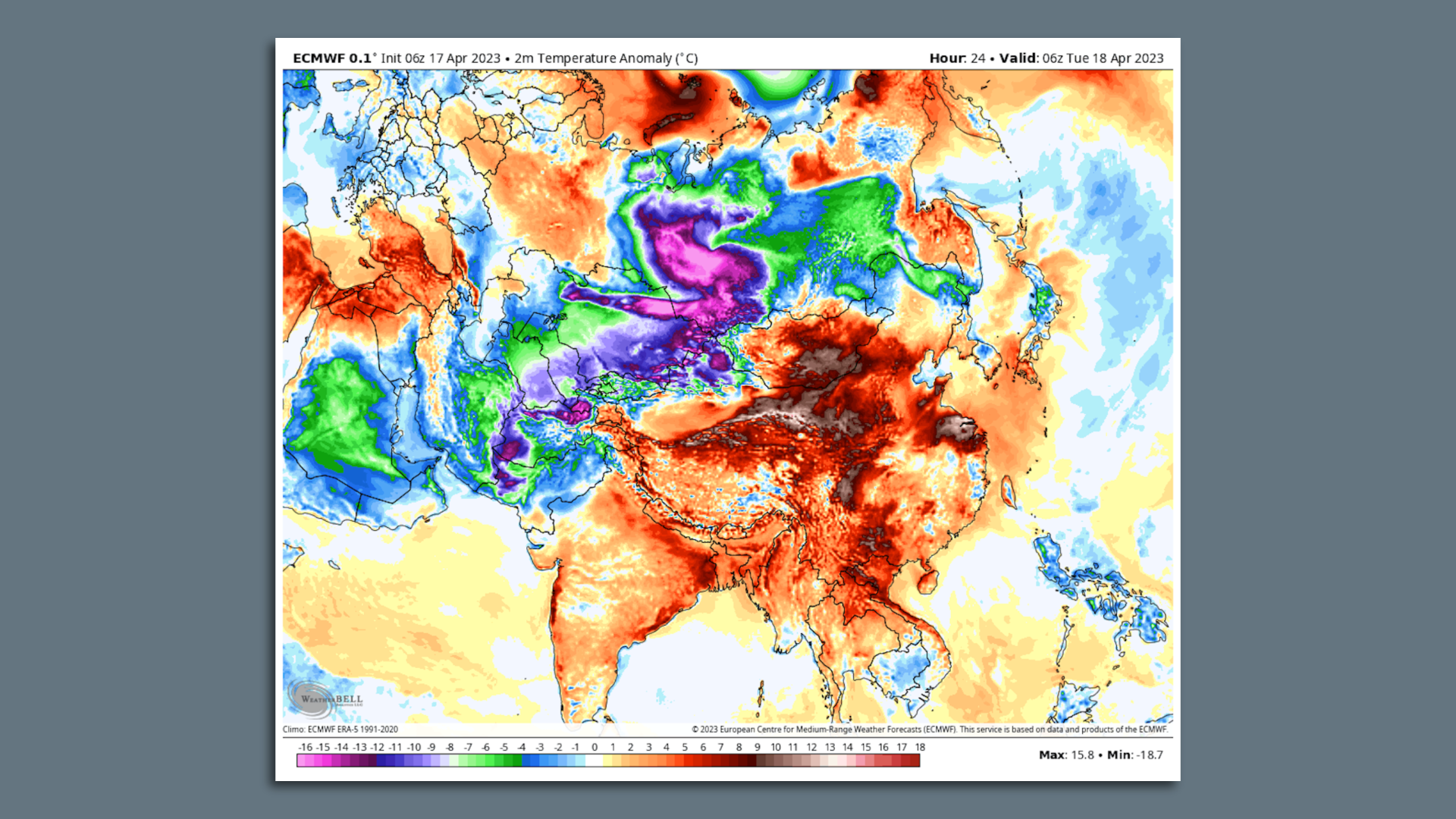 An intense and large-scale heat wave has enveloped large parts of Asia during the past two weeks, breaking longstanding records, Andrew writes.
The big picture: From India to southern China to Thailand, stifling heat has set in unusually early this year.
By the numbers: The heat in India has brought temperatures exceeding 40°C (104°F) to numerous locations.
Threat level: Herrera called this event the "worst heat wave in Asian history" given its footprint, severity and timing, encompassing at least a dozen countries.
These events have significant ripple effects. For example, heat waves can curtail daily activities and reduce economic output, from limiting outdoor construction work to closing schools that lack air conditioning.
In India, the heat has been deadly. At least 13 people died of heat stroke on Sunday while attending a government-sponsored event honoring a revered social worker from Maharashtra. The ceremony was held outdoors, with tens of thousands of people packed close together.
Typically, the hottest part of the year in much of India and Pakistan is later in April and during May, preceding the South Asian monsoon's arrival.
Between the lines: Though India and Pakistan saw a more severe April heat wave last year, the current system is affecting a much wider area.
India was also hit by unusual heat during March of this year, too, making 2023 stand out even more.
China also saw an unparalleled heat wave last year, but it occurred later in the summer.
The bottom line: The most recent report from the U.N. Intergovernmental Panel on Climate Change made clear that "every increment" of additional warming will worsen climate change effects, including heat waves.
2. Google wants you to save coral reefs (with AI's help)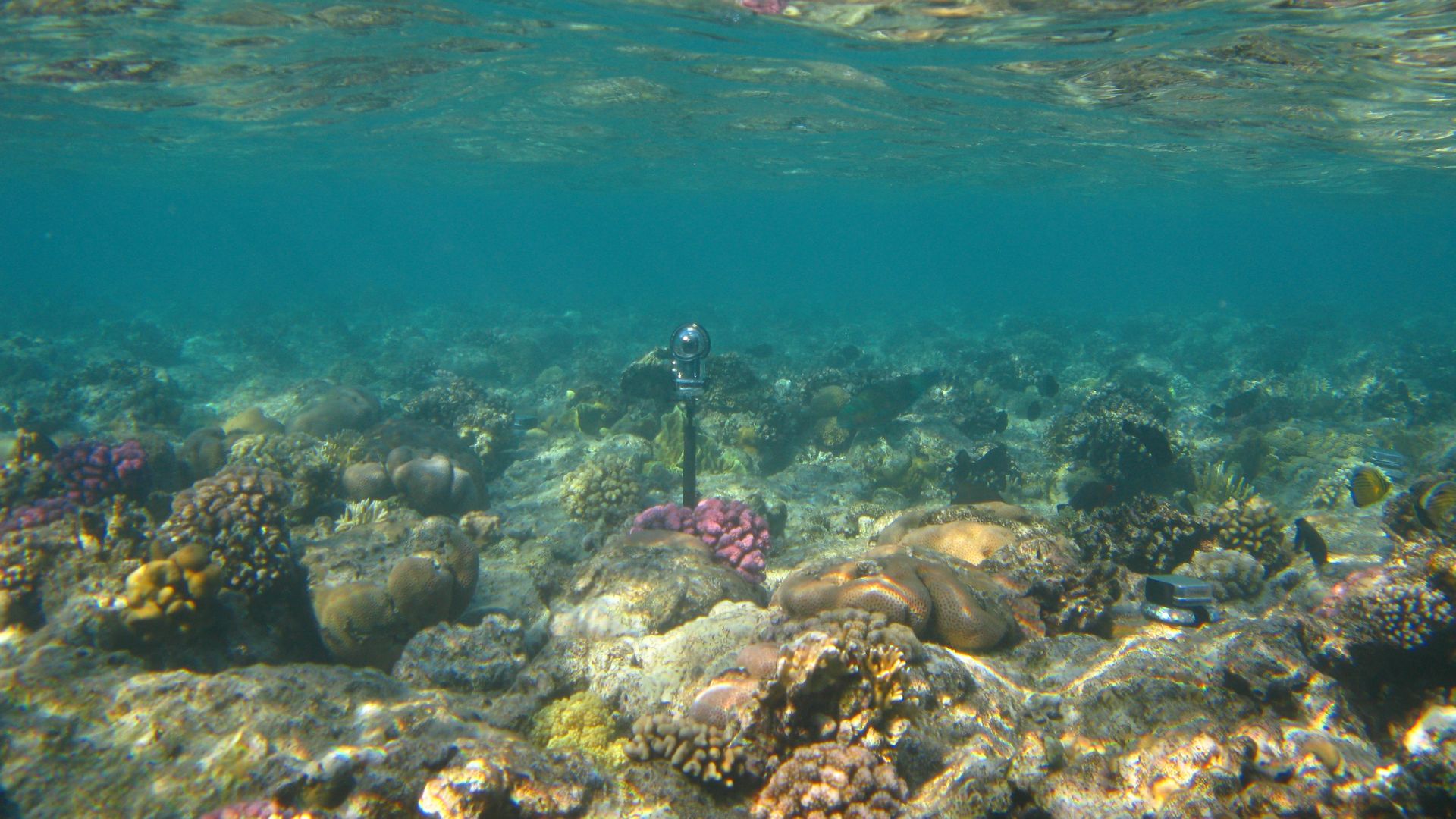 Google has teamed up with marine biologists in launching a new citizen-science, AI-powered platform allowing you to help save the world's coral reefs — from the comfort of your couch, Axios' Ayurella Horn-Muller writes.
Why it matters: It enables anyone with a digital connection to get involved in the race to preserve corals from compounding threats like climate change, pollution, overfishing and disease.
How it works: Over the last three years, underwater recorders were put in reefs in and outside of marine protected environments across the U.S., Australia, Indonesia, Egypt, Panama, Sweden and the Philippines.
There, they've collected sounds of marine life, which have since been compiled into a just-released platform that gamifies a cache of audio recordings for web visitors to parse through.
One example: Participants are taught how to identify "sounds of fish" and then played 30-second clips of coral reefs, clicking whenever they hear a relevant sound.
Zoom in: When played back via underwater speakers in damaged habitats, sounds of marine life can actually help degraded coral ecosystems regenerate — effectively bringing these ecosystems back to life.
When a reef starts to deteriorate, it goes quiet and no longer attracts animals to the environment, creating a downward spiral — which is what we see in cases of climate-induced coral bleaching events, says Steve Simpson, a marine biologist at the University of Bristol.
3. The EV tax credits are a Rorschach test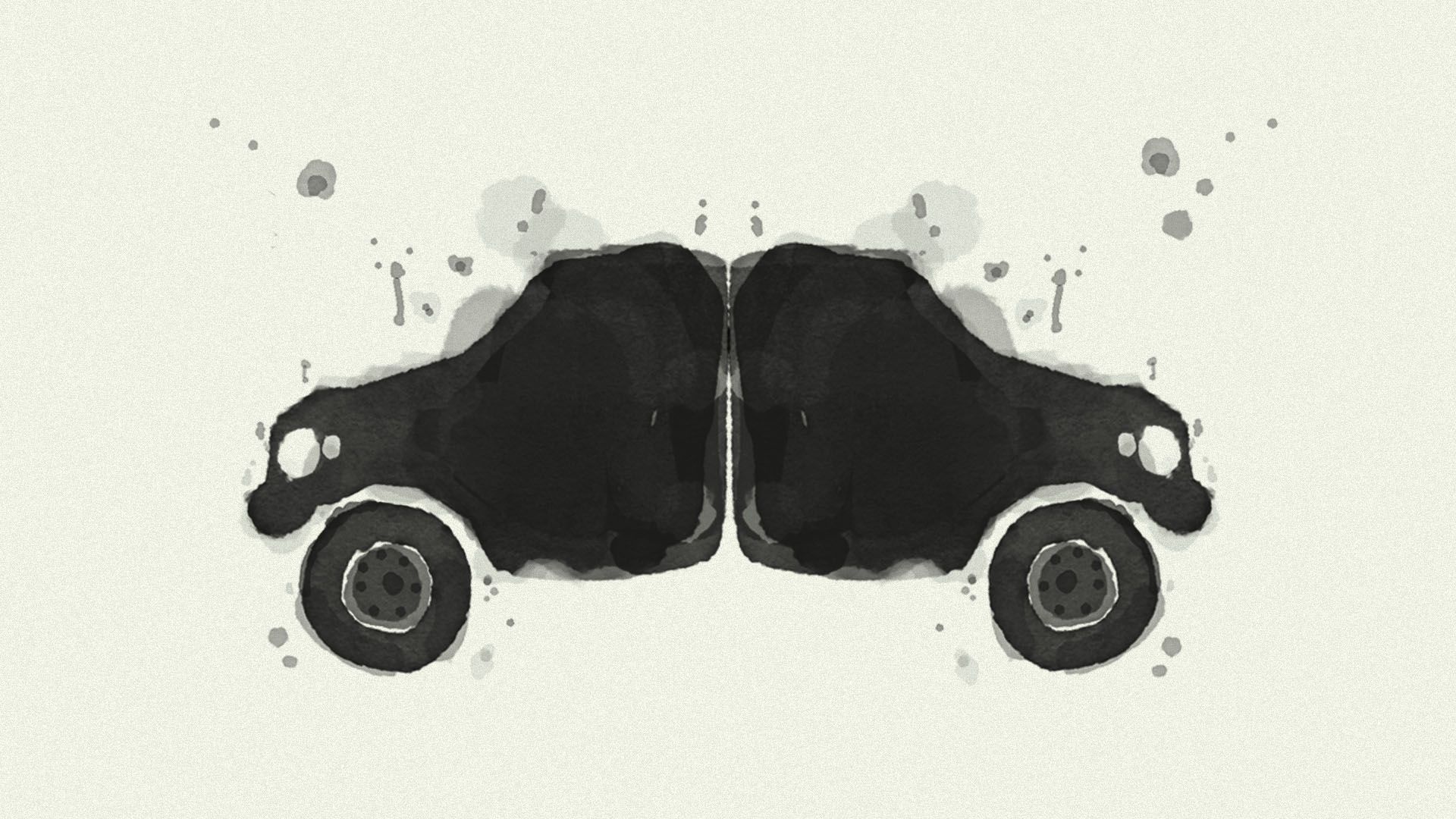 New limits on EVs eligible for purchase subsidies limit consumer options, but by how much depends on how you look at the market, Ben writes.
Driving the news: 10 models qualify for the full $7,500 credit, while another seven qualify for a $3,750 subsidy, federal officials announced yesterday.
The new climate law tethers subsidies to battery component and mineral sourcing requirements, among other restrictions.
Why it matters: That's a small share of the dozens of EVs now available in the U.S. market.
Yes, but: On the other hand, the most popular models are heavily represented on the list of vehicles making the cut.
That includes Tesla's Model Y, Model 3 (whether it's full or partial depends on the version), the Chevy Bolt, and Ford's Mustang Mach-E.
"Had all these requirements been in place in 2022...65% of 978,000 EVs sold last year would have qualified for either the partial or the full credit," per analysis by the research firm BloombergNEF.
The intrigue: The list — which will evolve over time — currently favors U.S.-headquartered manufacturers, Axios' Joann Muller writes.
Nine EVs are no longer eligible, including the Nissan Leaf, Genesis GV70, and Volkswagen ID.4.
4. 🏃🏽‍♀️ Catch up fast on policy: Congress, wind, SEC
💰 House Speaker Kevin McCarthy is tethering GOP energy policy goals to his wider proposal to raise the debt ceiling, Ben writes.
Driving the news: He name-checked the House GOP energy bill in a speech in New York yesterday.
What we don't know: Specifics about that part of the House Republicans' plan, though McCarthy nodded at permitting, noting the bill "makes it easier to build things in America."
Reality check: "We remain cautious of the view that [Republicans] will achieve energy/permitting policy via debt negotiations," TD Cowen Washington Research Group said in a note.
⚠️ "The Pentagon is sounding alarms over Biden administration plans to advance offshore wind projects along the central Atlantic U.S. coast," Bloomberg reports.
Driving the news: The Pentagon is "warning that almost all of the new terrain eyed for development conflicts with military operations," the story notes.
👀 Securities and Exchange Commission Chairman Gary Gensler will appear before the House Financial Services Committee this morning.
Why it matters: We're on the lookout for news on the SEC's heavily lobbied draft rules on corporate emissions and climate risk disclosures.
5. On our business radar: Tesla earnings
Tesla, the U.S. EV sales leader, will report Q1 earnings after markets close tomorrow, Ben writes.
What we're watching: How several rounds of vehicle price cuts affect the automaker's margins.
6. 🛢️ Number of the day: 15 million barrels
That's the average amount of oil Chinese refiners processed daily in March, a new record for the month, per Bloomberg.
Why it matters: China is the world's biggest oil importer, and its demand recovery from COVID has a major effect on global prices.
📬 Did a friend send you this newsletter? Welcome, please sign up.
🙏 Thanks to Nick Aspinwall and Javier E. David for edits to today's edition.