Axios Generate
January 14, 2022
🍺 It's Friday! Today's Smart Brevity count is 1,352 words, 5 minutes.
Heads up: We'll be off Monday in honor of Martin Luther King Jr. Day. Generate returns Tuesday.
🎶 Singer-songwriter Sade celebrates a birthday this weekend and her talent animates today's intro tune...
1 big thing: Biden's latest Fed pick signals brewing climate battles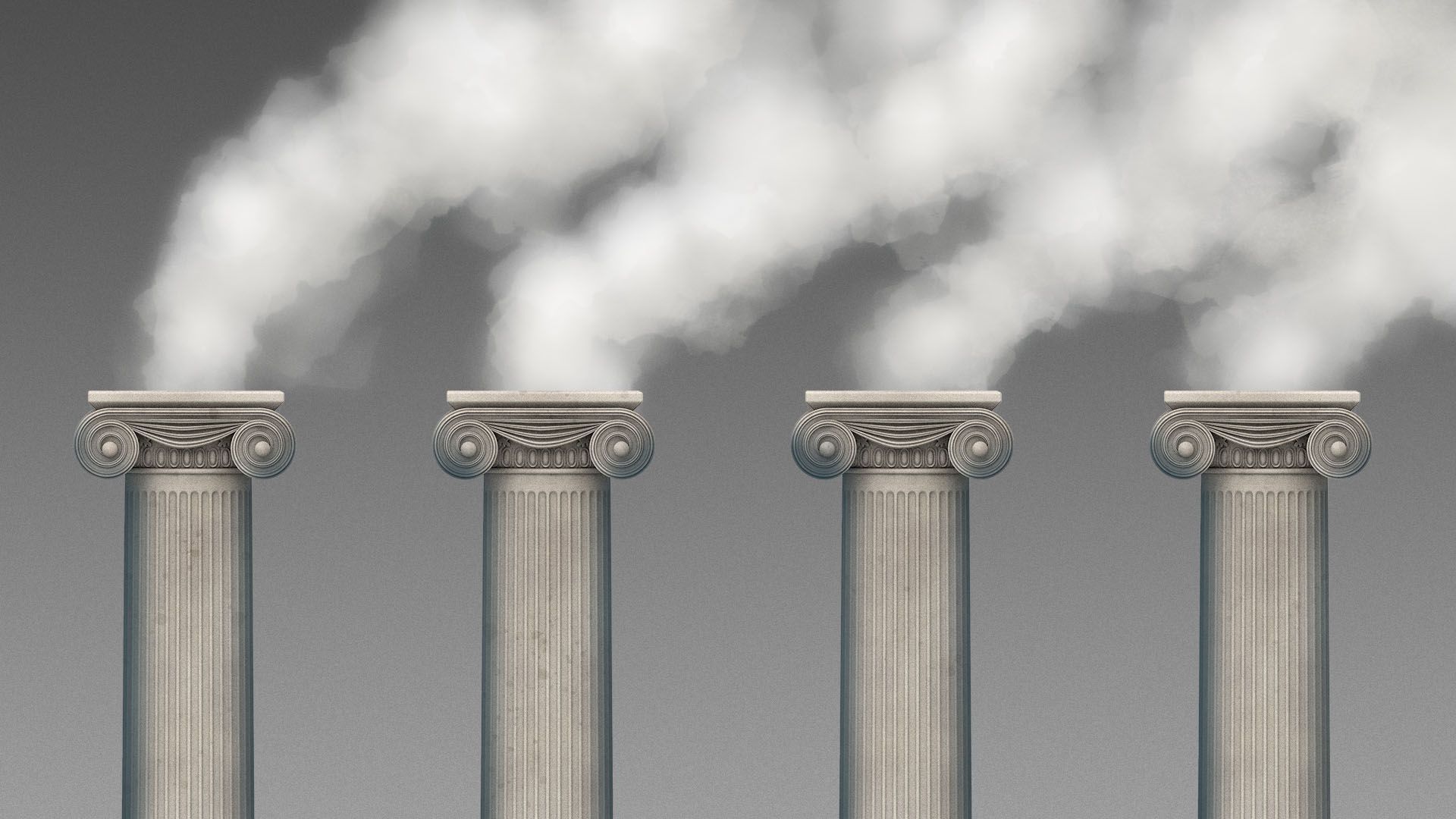 President Biden's plan to tap Sarah Bloom Raskin as top banking regulator at the Federal Reserve could intensify the central bank's already growing focus on climate change, Ben writes.
Catch up fast: The news broke last night that Biden will nominate Raskin, a Duke University law professor, for the powerful role of vice chair for supervision.
She was a Fed governor from 2010 to 2014 before joining the Treasury Department during the Obama administration.
Why it matters: Raskin has been outspoken on the need for financial regulators to prevent climate change from becoming a systemic risk to the banking system.
And she has also backed a climate role for financial regulators that goes beyond analysis and planning efforts.
In September she wrote an op-ed saying financial regulatory agencies should be helping firms to anticipate and address climate risks, but also play an active role in spurring emissions cuts.
"[Regulators] need to ask themselves how their existing instruments can be used to incentivize a rapid, orderly, and just transition away from high-emission and biodiversity-destroying investments," she wrote for Project Syndicate.
Raskin participates in the "Regenerative Crisis Committee," a panel of financial and legal experts aimed at "Identifying fiscal, monetary, and financial regulatory policies that are likely to enable the United States to achieve net carbon neutrality before 2050."
The intrigue: It's too soon to know what kind of specific policies Raskin might seek if she moves from the private sector to become the Fed's top Wall Street cop and whether she could win support on a consensus-based Fed board for them.
Some environmental groups have proposed ideas like "portfolio limits" on the level of polluting assets, such as oil and gas companies, banks can invest in. They also say the Fed should increase the capital banks must hold for their fossil portfolios.
What we're watching: Capitol Hill. Sen. Pat Toomey, the top Republican on the Senate Banking Committee, has "serious concerns" about Raskin, arguing she has taken stances that could weaken economic growth, Bloomberg reported.
If all Republicans opposed her, she would need the votes of every Democrat, including Joe Manchin (D-W.Va.), whose state is a major coal and gas producer. His spokesperson did not provide comment.
Andrew contributed reporting.
2. Parsing the Fed nominees' climate signals
Senate appearances this week by nominees for top Federal Reserve jobs gave new hints at their climate plans and showed the scale of GOP resistance to the Fed's work on the topic, Ben writes.
Yesterday Lael Brainard, the nominee for vice chair, appeared before the Senate Banking Committee. Fed chair Jerome Powell, who President Biden has tapped for a second term, testified Tuesday.
Why it matters: Powell and Brainard didn't signal support for new fossil lending restrictions, even as they pledged deeper climate analysis.
"We would not tell banks which sectors to lend to or which sectors to not lend to, but we do want to make sure that they are measuring, monitoring and managing their material risks," Brainard said.
Both Powell and Brainard discussed plans to gauge financial system risks and conduct "scenario analysis" of large banks' resilience.
The other side: Many Republicans attacked the Fed's growing climate efforts, which they consider mission creep.
Committee ranking member Toomey fears analysis of banks' exposure to climate risks is a precursor to unnecessary new restrictions.
"The whole purpose is to test whether banks are prepared to address perceived risks associated with climate change, and then if the Fed determines they are not, to promulgate new regulatory requirements," he said yesterday.
3. Startling facts in 2021 climate report
An unsettling part of the human condition today is that the year you were born will most likely be the coolest year of your life, globally speaking, Andrew writes.
By the numbers: Newly released climate data from NOAA, NASA and Berkeley Earth show that the planet has had an unbroken streak of 45 years of warmer than average temperatures.
In NASA's data set, 1988 — when climate scientist James Hansen famously warned Congress that human-caused global warming was underway — long ranked as the warmest year on record.
But after the warming of the past three decades, 1988 now ranks as just 28th warmest year, Gavin Schmidt, who direct's the agency's Goddard Institute for Space Studies in New York, told Axios.
Between the lines: The world is now 1.2°C (2.2°F) warmer than preindustrial levels, Berkeley Earth found, closing in on the Paris Agreement's temperature target of limiting warming to 1.5°C above preindustrial levels.
What's next: There's a 99% chance that 2022 will be a top 10 hottest year on record (barring a major volcanic eruption, which tends to cool the climate briefly), NOAA climate scientist Russell Vose said.
4. What's new in clean tech finance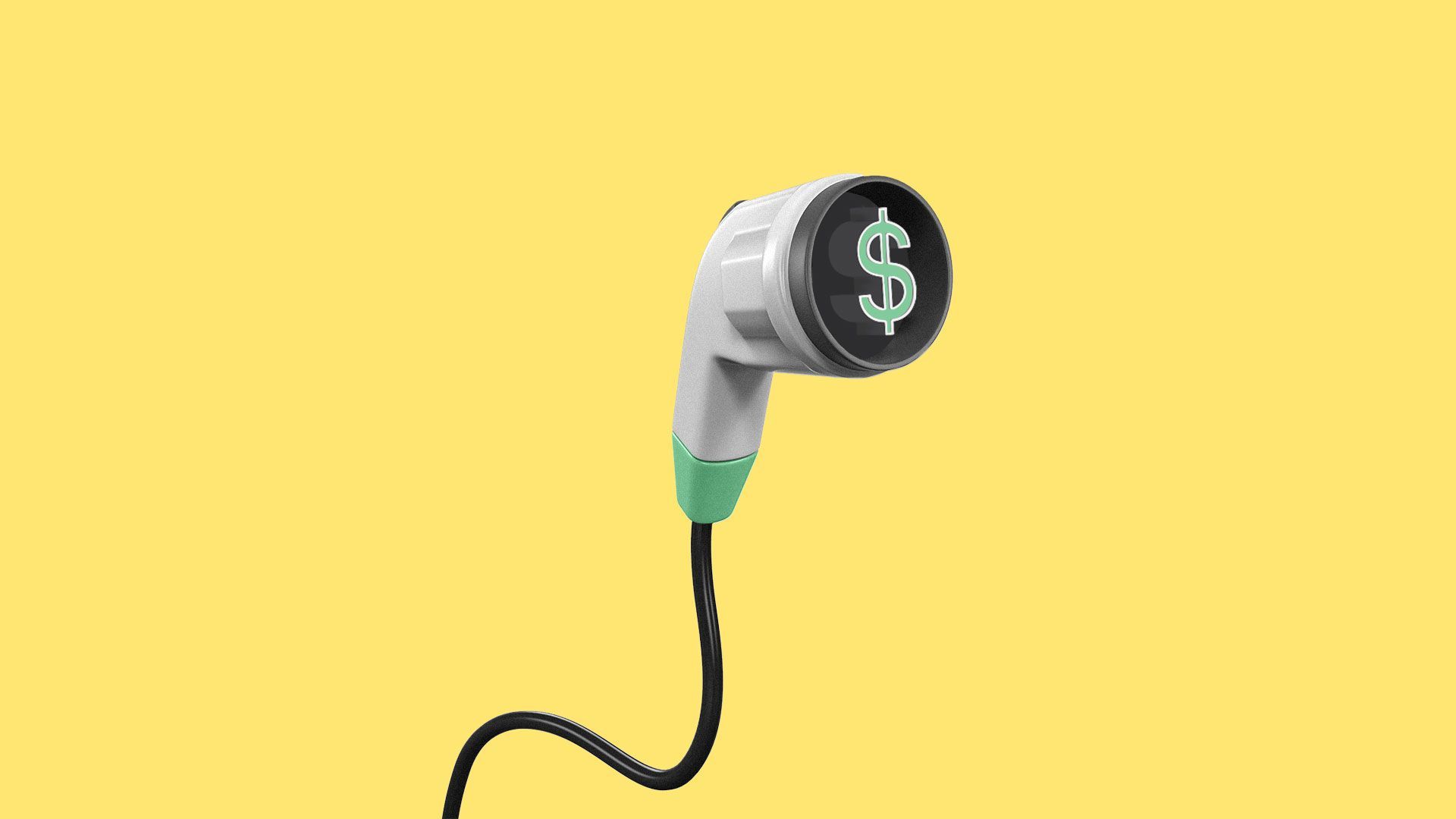 The Indian electric vehicle company EVage just raised a $28 million seed round aimed to help the firm build delivery trucks for companies including Amazon's partner in the country, Ben writes.
Driving the news: The U.S.-based, mobility-focused VC firm RedBlue Capital led the funding round, and its aimed at enabling EVage to complete a factory outside of Delhi, the announcement states.
Why it matters: Electrification is a way to help curb emissions from the growing e-commerce sector.
Major players in the delivery and logistics industries — including Amazon and FedEx — are increasingly ordering electric delivery vans.
TechCrunch has a detailed look at the EVage financing and plans.
Speaking of India, Reuters reports that the energy and industrial conglomerate Reliance Industries plans to invest around $80 billion over 10-15 years in renewables and other clean energy projects.
5. Power demand surge thwarts climate goals
Global electricity demand surged by record levels in 2021, causing price spikes and emissions growth, the International Energy Agency said, Ben writes.
Driving the news: New IEA data this morning shows that power demand grew by over 1,500 terawatt-hours, the highest absolute amount ever.
The 6% rise amid the rebound from the pandemic, and demand boosted by extreme weather, was the highest on a percentage basis since the 2010 recovery from the financial crisis.
In many places, consumers and energy-using industries felt economic pain. IEA's wholesale power market price index for major economies was a whopping 64% higher than the 2016-2020 average.
While renewables climbed sharply, power generation from coal and gas reached record levels, and so did the sector's emissions.
What's next: IEA sees moderating demand growth over the next three years, with fossil generation leveling off and renewables meeting almost all the increasing needs.
They see emissions leveling off through 2024 too, but steep declines needed under their roadmap for net-zero emissions by 2050 are nowhere in sight.
Higher investment is needed in efficiency, renewables, nuclear power, smart grids and other clean tech, IEA said.
6. Scientific integrity panel faces questions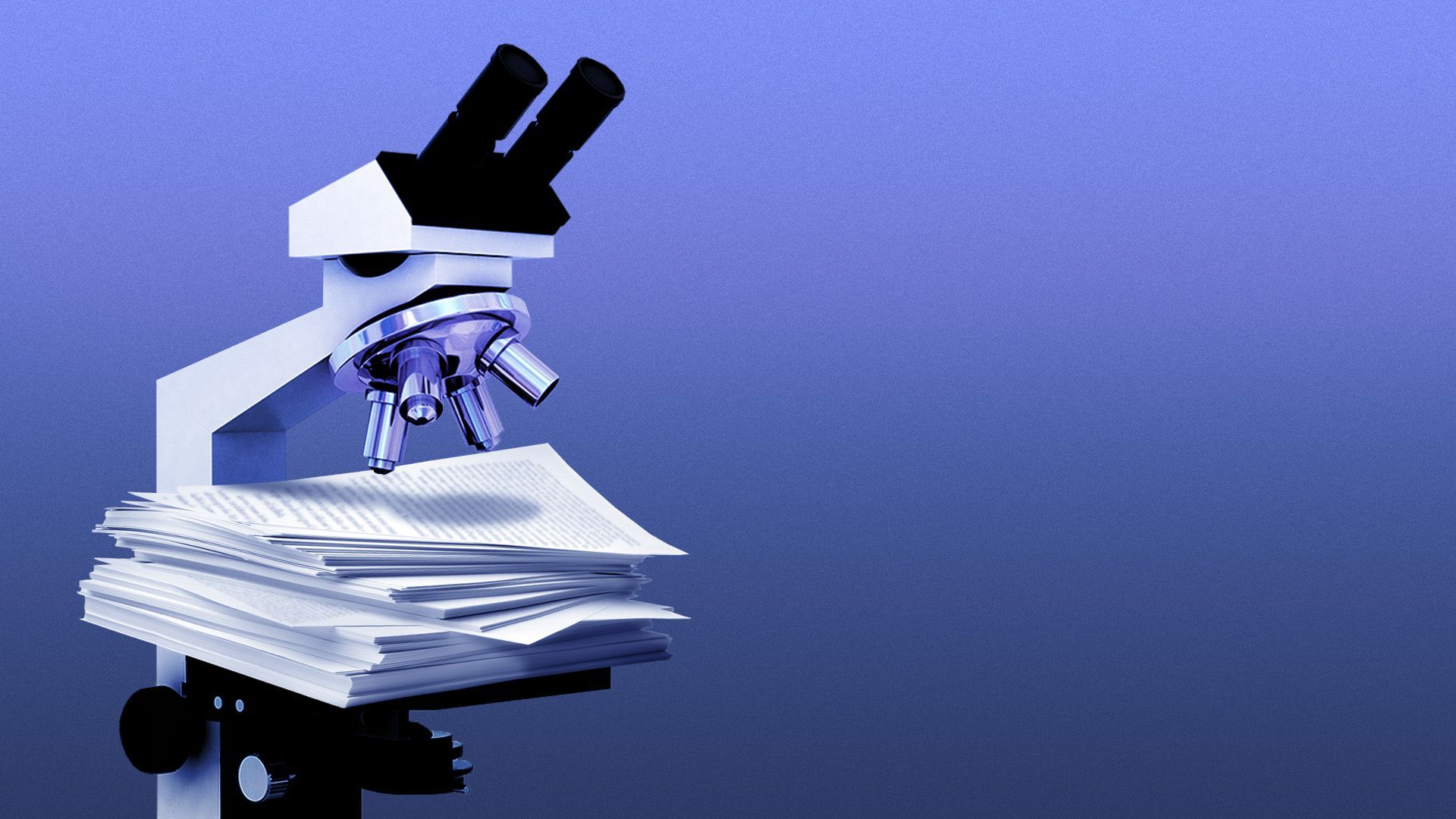 The Biden administration's push to bolster federal scientific integrity policies yielded its first report this week, but a key White House official is facing questions from the scientific community about a recent research integrity ethics breach, Andrew and Axios' Alison Snyder write.
Why it matters: The report could help address political interference or other methods of undermining science used to draw public health, environmental, energy and technology policies.
The backstory: During the Trump administration, climate scientists and others had their work interfered with at agencies including NOAA, the State Department and the National Park Service.
Key takeaways: The first report from the White House Office of Science and Technology Policy explicitly doesn't define scientific integrity, but it outlines how it could encompass research integrity.
The panel is facing one uncomfortable scientific integrity issue of its own. A co-chair of the White House's Scientific Integrity Task Force, noted marine scientist Jane Lubchenco, is facing criticism for her role in a research paper retracted from a prominent scientific journal last year.
Quote of the day
"A lot of companies are going to be left behind...If you don't go 100% electric, you're not going to be part of this industry anymore."
— Former Nissan boss and current international fugitive Carlos Ghosn
Ghosn spoke exclusively to Axios' Nathan Bomey about startups, legacy companies and more. Read the whole thing.