Good morning, and happy belated Mother's Day to all the mothers out there, especially my own! 
You're invited: Join Axios' Mike Allen in D.C. at 8am tomorrow as he interviews National Economic Council Director Larry Kudlow. Mike will also be talking about Infrastructure Week with Sen. James Inhofe (R-Okla.), Rep. Eleanor Holmes Norton and Austin Mayor Steve Adler. Outside cameras and correspondents welcome. RSVP here.
Let's dive in. My latest column looks at the disparate deregulatory efforts underway — and how industries are positioning themselves. I'll preview that and hand things back to Ben to get you up to speed on the rest of the news. 
https://www.axios.com/newsletters/axios-generate-94babf45-e14b-49cc-97fc-8024a01bd2a8.html?chunk=0#story0
1 big thing: Industry and regs — it's complicated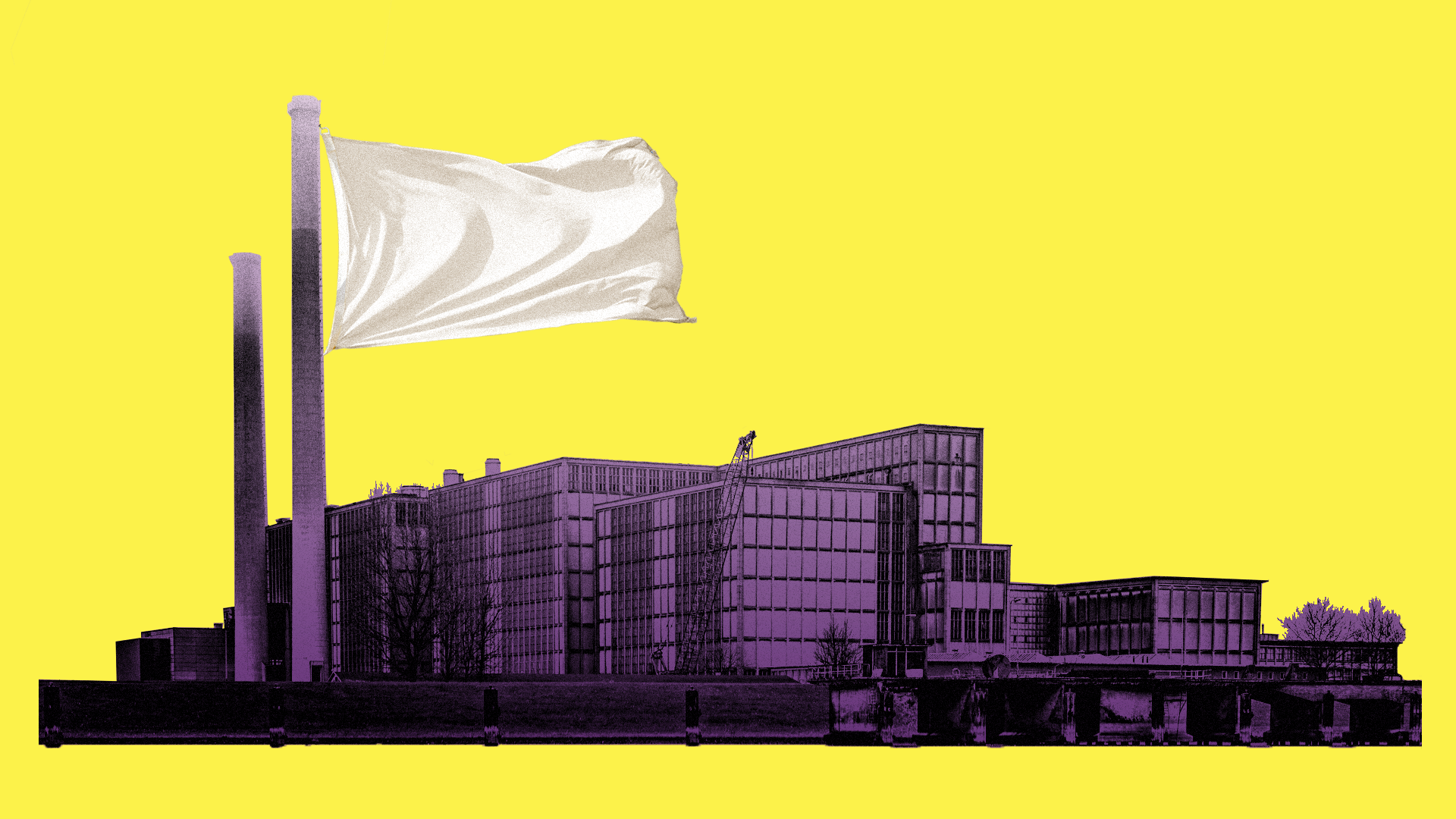 Illustration: Sarah Grillo/Axios
It's an easy political talking point to say industry opposes all regulations, but the real story is more complicated, and we've seen it unfold in dramatic fashion under President Trump.
Why it matters: Trump's deregulatory push has got Washington lobbyists anxious and industries parting ways with usual Republican Party allies. Here's why companies lobby for and against certain regulations, while changing positions over time. 
More: Click here to run down the full deregulatory gambit with me, and here's a list of what I cover in my column:
Fuel efficiency standards
Power-plant carbon standards
Renewable Fuel Standard
Methane regulations
Paris climate deal
Kigali Amendment on refrigerants
https://www.axios.com/newsletters/axios-generate-94babf45-e14b-49cc-97fc-8024a01bd2a8.html?chunk=1#story1
2. A solar battle for our times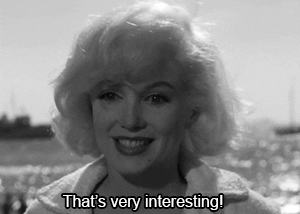 Following up: California's mandate that new single-family homes and small multi-family dwellings must come with solar panels starting in 2020 has touched off a dispute among climate advocates about whether it's a good idea.
Why it matters now:
State and local policy is where the action is, as the White House has generally abandoned federal climate policies.
California's initiatives could bolster similar efforts in other states.
Solar is getting ever cheaper, which expands the menu of policy options.
The sides, albeit oversimplified:
One side argues that it's a feel-good but not cost-effective policy, and could even crowd out better climate initiatives.
Others say there isn't the luxury of leaving pr0-deployment policies on the cutting room floor, and that costs declines will make it cheaper than expected.
Be smart: Rochester Institute of Technology energy expert Eric Hittinger's excellent Twitter thread offers helpful framing. He writes:
"One group, maybe called 'optimizers', wants cost-effective solutions because anything else results in more costs and less results."
"Another group, maybe called 'pragmatic gradualists', are more focused on making progress, and are happy to push on anything that seems to move. This group is less focused on cost-effectiveness and more on political feasibility."
His bottom line: "Our *goal* should be to achieve the most cost-effective and efficient solutions that we know about, but we should also be *satisfied* if we achieved the best solution that was politically feasible today. Then tomorrow we can start working on a better policy."
One level deeper: The mandate, part of a wider efficiency policy, is expected to raise average new home costs by around $8,000–$12,000, per various reports.
The California Energy Commission predicts that the new policy will add $40 to monthly mortgage payments, but save $80 per month on cooling, heating and lighting.
NPR has a good piece here.
https://www.axios.com/newsletters/axios-generate-94babf45-e14b-49cc-97fc-8024a01bd2a8.html?chunk=2#story2
3. Petro news and notes: OPEC, Iran, Shell
Let's talk: Per Reuters, Russian acting energy minister Alexander Novak plans to chat in person this month with Saudi counterpart Khalid al-Falih about the U.S. decision walk away from the Iran nuclear deal.
Why it matters: The meeting at an economic event in Russia comes ahead of OPEC's June meeting, where ministers will take stock of the production-limiting deal.
It's slated to run through 2018, but the reimposition of U.S. sanctions on Iran adds a new wrinkle, especially as the Saudis — who backed the move — have pledged to help make up for any supply shortfalls.
Speaking of Iran: This new column in The National by analyst Robin Mills is a very informative look at the fallout from the Iran decision and the ongoing collapse in Venezuelan production.
Mills, CEO of the consultancy Qamar Energy, explores one of the many tensions in play:
"Saudi Arabia and its political allies will wish to maintain pressure on Tehran. And that requires lower, not higher prices. High oil prices mean that Iran will not lose in revenues even if exports are curbed. Customers for Iranian crude will have an incentive to find ways round the measures."
Shell: Per The Financial Times, "Royal Dutch Shell is facing the threat of a shareholder rebellion against its chief executive's €9m annual pay packet, piling further pressure on the energy group which was already braced for a clash with investors this month over climate change."
https://www.axios.com/newsletters/axios-generate-94babf45-e14b-49cc-97fc-8024a01bd2a8.html?chunk=3#story3
4. Two auto things: Trump and Tesla
Meeting fallout: So this happened since our last newsletter, per Bloomberg:
"President Donald Trump told a group of auto company executives that he is open to talks with California over vehicle fuel efficiency standards, something the industry is hoping can head off a battle between Washington and Sacramento."
Tesla: The Silicon Valley company "will be without two important executives just as the electric-car maker struggles to boost production of its first mass-market vehicle and faces doubts about its ability to raise cash," The Wall Street Journal reports.
Per the WSJ, Matthew Schwall, the company's "main technical contact" with federal regulators on driverless tech, has left Tesla to join rival Waymo.
Their piece also looks at the Friday's news that Doug Field, Tesla's head of engineering, is taking a few weeks off for what Tesla said will be a chance to "recharge and spend time with his family."
https://www.axios.com/newsletters/axios-generate-94babf45-e14b-49cc-97fc-8024a01bd2a8.html?chunk=4#story4
5. Big in biz: ADNOC moves downstream
Just yesterday: Abu Dhabi National Oil Company says it will pour $45 billion over five years into expanding refining and petrochemicals operations in Ruwais, to create the "world's largest and most advanced integrated refining and petrochemicals complex."
Why it matters: The $45 billion figure, which includes investments with partners, underscores how oil giants are seeking to diversify their operations beyond crude production in different ways.
Saudi state oil giant Aramco is also increasing its downstream investments, while European-based oil majors are increasingly investing in the electricity and EV charging space.
The big picture: Transforming oil into high-value petrochemicals is seen as a long-term growth market even as the peak in demand for oil needed for transportation is coming into view (though nobody really knows when).
The consultancy Wood Mackenzie said in a recent report that transport demand could peak by 2030.
Go deeper: Reuters breaks down the announcement here.
https://www.axios.com/newsletters/axios-generate-94babf45-e14b-49cc-97fc-8024a01bd2a8.html?chunk=5#story5
6. On our radar this week
Oil: The International Energy Agency's closely watched monthly oil market report arrives Wednesday.
Why it matters: We'll be looking for what they've got to say about the reinstatement of Iran energy sanctions.
Analysts and traders also pay close attention to IEA's latest take on global demand growth, supply balances and more.
Total: On Thursday, the Center for Strategic and International Studies hosts an event with Patrick Pouyanné, the outspoken CEO of oil-and-gas giant Total.
The France-based multinational, which has investments in Iran, is among the companies that have been diversifying into the electricity space.
Congress: Capitol Hill action this week includes...
Appropriations: A House subcommittee will begin marking up Interior Department spending legislation tomorrow, and the full Appropriations Committee turns to a DOE spending bill on Wednesday.
Diplomacy: On Wednesday, the Senate Foreign Relations Committee will vote on the nomination of Francis Fannon to be assistant secretary of State for energy resources.
Climate: On Wednesday, the House Science, Space and Technology Committee hosts a session on using technology to address climate change.