Good morning! A couple notes before we dive in...
Axios' Amy Harder will be moderating an on stage discussion this afternoon at a Center for American Progress conference with Washington Gov. Jay Inslee, billionaire activist Tom Steyer and former EPA official Mustafa Santiago Ali. Check out the live stream here at 2pm ET. 
And because Generate doesn't publish over the weekend, I haven't properly recognized the May 13, 1985, release of Dire Straits' "Brothers in Arms," so we'll remedy that right now...
1 big thing: Cooling the Earth without cooking it
The International Energy Agency forecast Tuesday that the number of air conditioners in buildings worldwide will more than triple by 2050, reaching 5.6 billion as demand surges in India, China and elsewhere.
Why it matters: Absent major efficiency gains, the added power demand will make it much harder to achieve the kind of worldwide carbon emissions cuts that would be needed to ward off potentially catastrophic warming levels.
What it found: The amount of energy needed for cooling will triple, reaching a level equal to China's total power demand, the new report finds. As the world warms in response to human-caused climate change, the need for air conditioning will become more acute, particularly in the Middle East and South Asia.
IEA estimates that left unchecked, air conditioning will account for 18% of the total worldwide increase in CO2 emissions by 2050.
And rising demand for cooling is "already putting enormous strain on electricity systems in many countries," IEA said.
But, but, but: The report lays out an "efficient cooling scenario" that greatly slows the amount of energy demand growth that accompanies expanded access to air conditioning.
It involves steps like stronger performance standards, better labeling, more global cooperation and greater use of incentives.
Under their scenario, power demand for cooling still grows over the next three decades, but by 2050 the energy needed is still half of what it would be under their "baseline" forecast.
Read more: Click here for the whole story.
2. Petro-notes: Oil hits fresh 2018 highs
Rising: Brent crude oil prices have resumed their march toward $80, rising to $79 early Tuesday before easing slightly.
Per Reuters, traders are responding to "tight supply" and U.S. plans to reimpose sanctions on Iranian exports.
Diversifying: The New York Times published a good look at moves by Shell and some other oil-and-gas majors to increasingly acquire smaller companies in the electricity and electric vehicle charging space.
One reason it matters: There's an interesting comment from the CEO of the EV charging company NewMotion, which Shell bought last year.
"The ownership by Shell means we are taken seriously going forward," Sytse Zuidema said. "Elephants like to dance with elephants."
Climbing: U.S. crude oil production from shale formations is slated to rise by another 144,000 barrels per day next month, according to the federal Energy Information Administration.
Their latest Drilling Productivity Report projects that production from shale formations will grow to 7.18 million barrels per day in June, with slightly over half the new production coming from the Permian Basin.
3. Trump's Iran sanctions brain drain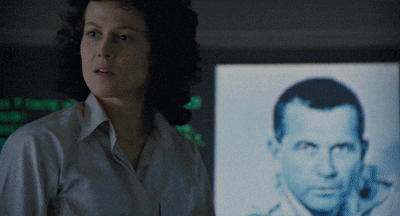 Good listen: The latest edition of the Platts Capitol Crude podcast describes yet another challenge the Trump administration faces in trying to punish Iran with new energy sanctions. In short — it's a bandwidth problem.
On the record: Elizabeth Rosenberg, a senior Treasury Department adviser on sanctions from 2009–2013, says the administration is hobbled as it tries to work with and pressure buyers of Iranian crude.
She notes that Treasury's Office of Foreign Assets Control has lost two key members recently, including director John Smith, and the State Department has lots of vacancies.
Why it matters: The personnel problems compound the already tough task of hitting Iran's energy sector without support for the move from allies in Europe and major Iranian crude buyers in China and elsewhere.
Quoted: "It will be difficult to explain these measures to foreign companies and business associations, chambers of [commerce], foreign financial regulators and central banks, to say nothing of mount[ing] the enforcement efforts," said Rosenberg, referring to State's challenges.
"And by the way...these same staff people in the government are surging on North Korea policy, on Venezuela policy, on Russia policy. They have real bandwidth problems," adds Rosenberg, who now heads the energy program at the Center for a New American Security.
One level deeper: This bandwidth problem goes deeper than sanctions. My Axios colleague Jonathan Swan reports:
There is barely enough top flight talent confirmed across the government to manage the basic day-to-day, let alone the dizzying array of foreign policy battlefronts Trump has opened up — especially when it comes to trade.
4. Energy and climate numbers of the day
84 and 93: Those are the shares of Republicans and Democrats, respectively, who support increasing use of solar power in this big new Pew Research Center poll.
There's also broad bipartisan support for wind, but the divides are much starker on offshore drilling, fracking and coal.
45: That's the percent of respondents in the same poll who think solar geoengineering would be effective.
"About two-thirds of liberal Democrats (64%) say these techniques would make a difference, while a large majority of conservative Republicans (78%) think they would not," Pew notes.
Solar geoengineering is the concept of curbing global warming by spreading particles high in the atmosphere that reflect some solar energy away.
5. Rethinking the carbon budget message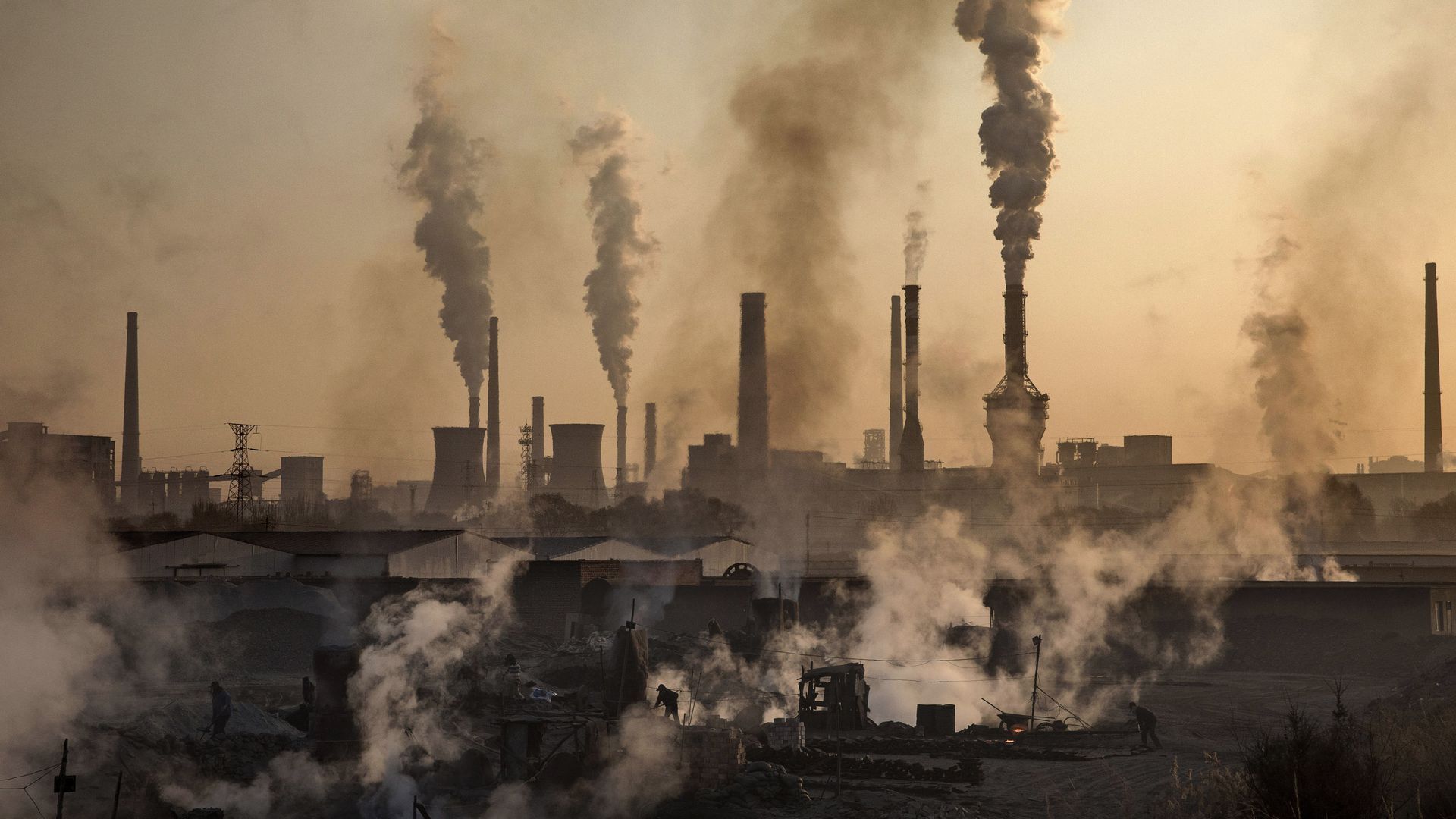 Two new analyses argue that a widely cited idea in climate policy and academic circles — to impose a carbon budget — has outlived its usefulness.
The argument: While the idea of a carbon budget has gotten a lot of traction in recent years, two pieces published Monday in Nature Geoscience say the specifics underpinning carbon budget studies have become so complicated and nuanced as to render the tool useless for actual policymaking.
Background: The concept of a "carbon budget" seems relatively simple. It's the notion that one can only "spend," or emit, a certain amount of greenhouse gases without exceeding global warming targets.
The details: The studies, one by Glen Peters of Norway's Center for International Climate Research and the other by Oliver Geden of the Max Planck Institute for Meteorology in Germany, take different approaches but reach the same conclusion — ditch the carbon budget talk as it has been used to date.
Why it matters: Shifting estimates and assumptions behind these studies are confusing policymakers — and perhaps preventing them from taking the ambitious actions needed to limit global warming's severity, both authors conclude.
Go deeper: Read the full story here.
6. Tesla is bleeding executive talent
My Axios colleague Erica Pandey reports that relentless exodus of senior executives from Tesla could be a warning sign about the electric car and solar company's future.
Why it matters: "It is never a good sign when almost all your senior executives are leaving with the stock price at a high," billionaire short seller Jim Chanos told Bloomberg Opinion's podcast. He said:
"That's telling you there's something wrong. And I don't know what it is, but almost all the senior executives at Tesla see something and are leaving stock option packages on the table."
Tesla's response:
"To ensure that Tesla is well prepared for the future, we have been undertaking a thorough reorganization of our company. ... As part of the reorg, we are flattening the management structure to improve communication, combining functions where sensible and trimming activities that are not vital to the success of our mission."
— Tesla CEO Elon Musk, in memo to employees reviewed by WSJ
* * *
Speaking of Tesla: Per Reuters, "Tesla Inc has registered a new electric car firm in Shanghai, as China prepares to scrap rules on capping foreign ownership of new-energy vehicle (NEV) ventures."
Quick take: China is the world's biggest vehicle market and its government is making a major push to expand EV deployment. The ability to do business there is key for automakers.
This post has been updated to correct the date of the Dire Straits release. It came out in 1985.