Good morning and welcome back! I'll say it: Rod Stewart is underrated. It's also his birthday today.
So let's get to the news with this bit of sandy-voiced brilliance from long ago . . .
https://www.axios.com/newsletters/axios-generate-9356a15e-3e24-4553-afa6-c8a1e7104334.html?chunk=0#story0
It's 2018 and offshore drilling politics are as tricky as ever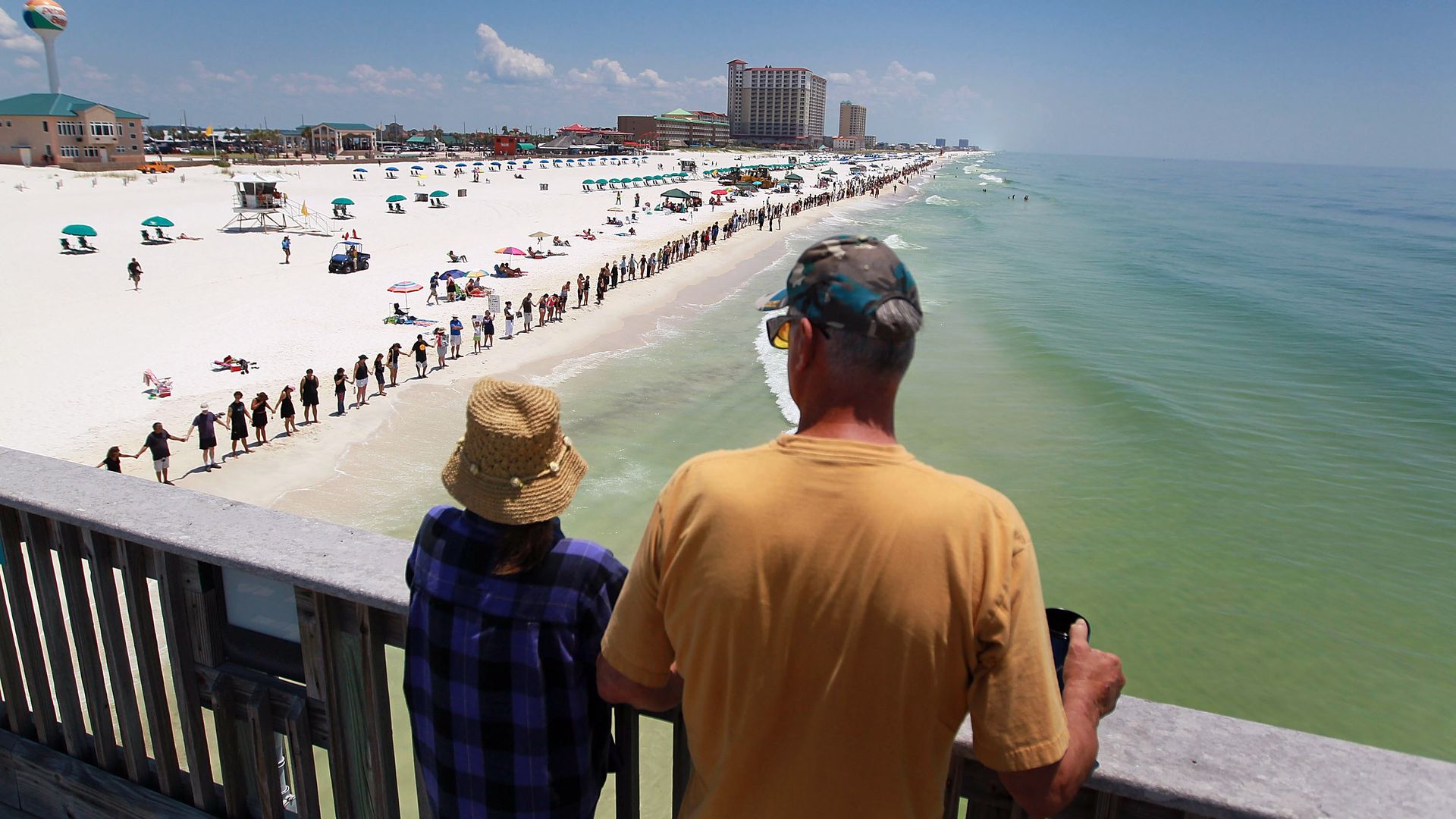 Interior Secretary Ryan Zinke's decision late yesterday to remove all of Florida from the agency's new offshore oil-and-gas leasing plan is immediately roiling the politics — and may complicate the legal future — of the sweeping proposal.
Why it matters: This announcement, which followed a meeting with GOP Florida Gov. Rick Scott, happened as the ink was still drying on the Trump administration's draft plan released last week.
It takes away all of an area — the eastern Gulf of Mexico — that the industry has long had interest in exploring. And, some say it was decided rather arbitrarily and could become part of expected legal battles over the plan.
The politics: Some narrowing of the plan wasn't unexpected. The draft plan's wide scope lets the administration expand industry's access while giving some anti-drilling coastal Republicans political wins by removing areas as it's refined in the bureaucratic process.
Zinke said he made the decision because Florida is "unique" and heavily tourism-reliant. Nonetheless, critics yesterday were quick to allege political motives, given that Scott is weighing a Senate run against Democrat Bill Nelson, who called it a "political stunt" to aid the governor, via Twitter.
One big question that emerged last night is whether the immediate concession to Scott could create any legal headaches once the plan is finalized in a year or so and inevitable litigation by drilling opponents follows. Some administration critics say the answer is "yes."
https://www.axios.com/newsletters/axios-generate-9356a15e-3e24-4553-afa6-c8a1e7104334.html?chunk=1#story1
Get ready for a lot of coal-plant shutdowns
Via my Axios colleague Amy Harder...
A near record amount of coal-powered electricity is poised to shut down this year, according to recently released federal data.
Why it matters: President Trump has promised to revive the coal industry, but virtually all objective market trends and analysis indicate that's not going to happen in any sizable manner.
By the numbers:
Roughly 13 gigawatts of coal electricity at more than a dozen different units across the country are set to retire this year, according to the Energy Information Administration, the statistical arm of the Energy Department.
That amount is second only to 2015, when nearly 15 gigawatts of coal power shut down.
Coal's share of the electricity generation mix, which as recently as a decade ago was close to 50%, is projected to fall below 30% this year, according to EIA's short-term energy outlook also released Tuesday.
Driven by exports, coal production increased by 6% last year, but it's expected to decline by 2% this year and next.
Why it's happening: A primary reason for the near-record amount of coal electricity shutdowns this year is persistently cheap natural gas prices.
In 2015, the reason was largely a pending deadline to comply with an environmental regulation requiring power plants to cut pollution of mercury and other hazardous air pollutants, according to EIA analyst Scott Jell.
Yes, but: Jell says EIA's projections are based off announced intentions to shut down plants, which could change.
https://www.axios.com/newsletters/axios-generate-9356a15e-3e24-4553-afa6-c8a1e7104334.html?chunk=2#story2
U.S. crude output seen passing 11 million bbl/day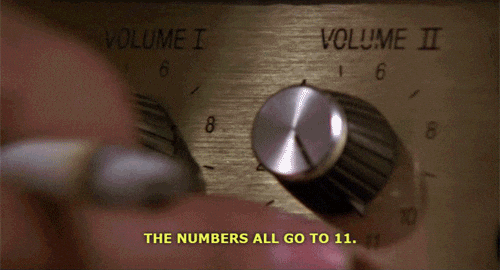 In the same short-term energy outlook, the EIA also says that U.S. crude oil production is expected to surpass 11 million barrels per day late next year.
Why it matters: The forecast, while consistent with rising U.S. output thanks to the shale boom, nonetheless highlights how the U.S. has again become a powerful force in global crude oil markets and a major challenge to big petro-states.
As CNBC points out here, the projection that U.S. oil production will average 10.8 million barrels per day next year would put the country's output on par with Russia and Saudi Arabia.
Go deeper: EIA's latest monthly outlook also boosted its 2018 U.S. production forecast to 10.3 million daily barrels. Last month EIA had projected a 2018 average of 9.9 million. Under either case, it would smash the prior annual average record of 9.6 million set in 1970.
EIA said most of the projected growth in coming years will come from surging shale production.
They see the Permian basin region in Texas and New Mexico accounting for around three quarters of the 1.2 million barrels per day of U.S. growth they see by the end of 2019.
Most of the rest comes from the Gulf of Mexico, where a slew of projects are coming online.
https://www.axios.com/newsletters/axios-generate-9356a15e-3e24-4553-afa6-c8a1e7104334.html?chunk=3#story3
On my screen: climate change, offshore wind, solar manufacturing, EVs
Big picture on climate change: A new essay in Foreign Policy urges the national security establishment to step up its engagement on climate change risks. Anatol Lieven, an international politics expert with Georgetown University in Qatar and senior fellow at New America, writes:
"[T]he most promising avenue to convince conservative American voters and to generate genuinely serious action in the United States against climate change would be to firmly establish the link between global warming and critical issues of national security."
"[T]he sheer scale of the threat to the security of the country means that the U.S. military has an institutional and patriotic duty to instruct Americans concerning this threat, just as it has influenced them in the past on other threats falling within the military's sphere of competence."
Tesla's solar status: Via Reuters, "Tesla said on Tuesday it began manufacturing its premium solar roof tiles at the company's Buffalo, New York factory last month and has started surveying the homes of customers who made a deposit of $1,000 to reserve the product last year."
A mighty wind: "The global offshore wind market is set to grow at a 16 percent compound annual rate from 2017 to 2030, reaching a cumulative capacity of 115 gigawatts compared with 17.6 gigawatts today," reports Bloomberg New Energy Finance.
Japan's EV problem: The New York Times has an interesting look at whether Japan's "vast ecosystem of carmakers and suppliers" is missing out on opportunities in electric vehicles, even though they're just a tiny market segment now.
"Japan is scrambling to ensure it has a future in an electric-car world," the story notes, adding that "[t]he Japanese government has made managing the shift to next-generation vehicles a priority, but critics say its approach lacks focus."
https://www.axios.com/newsletters/axios-generate-9356a15e-3e24-4553-afa6-c8a1e7104334.html?chunk=4#story4
What the oil lobby still wants — and doesn't want —from Trump
On the record: The head of Washington's most powerful oil-and-gas lobbying group met the press yesterday. Here's a few takeaways from the speech and press conference by Jack Gerard, CEO of the American Petroleum Institute...
NAFTA: Gerard repeatedly urged the administration to ensure that any changes to the trade agreement — which Trump has threatened to walk away from — don't mess up the robust cross-border energy trade. He said that the existing agreement should be left in place rather than abandoned if the negotiations over modernization don't work out.
Infrastructure: Gerard said policymakers weighing a big infrastructure package should expand the focus beyond "traditional" infrastructure — like highways, roads and bridges — to focus on making the regulatory and permitting process easier for the industry to build pipelines and other energy infrastructure.
Climate: API has opposed Obama-era global warming regulations. But Gerard said the group is not seeking a re-examination of the government's formal 2009 "endangerment finding" that greenhouse gases threaten humans.
Why it matters: API's posture on the endangerment finding underscores a split between K Street and some conservative activists who want to see a head-on challenge to mainstream climate science.
Instead Gerard repeatedly touted the role that natural gas — which has increasingly shoved coal aside in power markets — has played in lowering U.S. CO2 emissions.
https://www.axios.com/newsletters/axios-generate-9356a15e-3e24-4553-afa6-c8a1e7104334.html?chunk=5#story5
The not-so-deep state responds to Corey Lewandowski
More from Amy . . .
A top energy regulator responded Tuesday to an accusation by a former Trump campaign official that he is part of the "deep state" for rejecting a DOE plan to prop up coal and nuclear plants.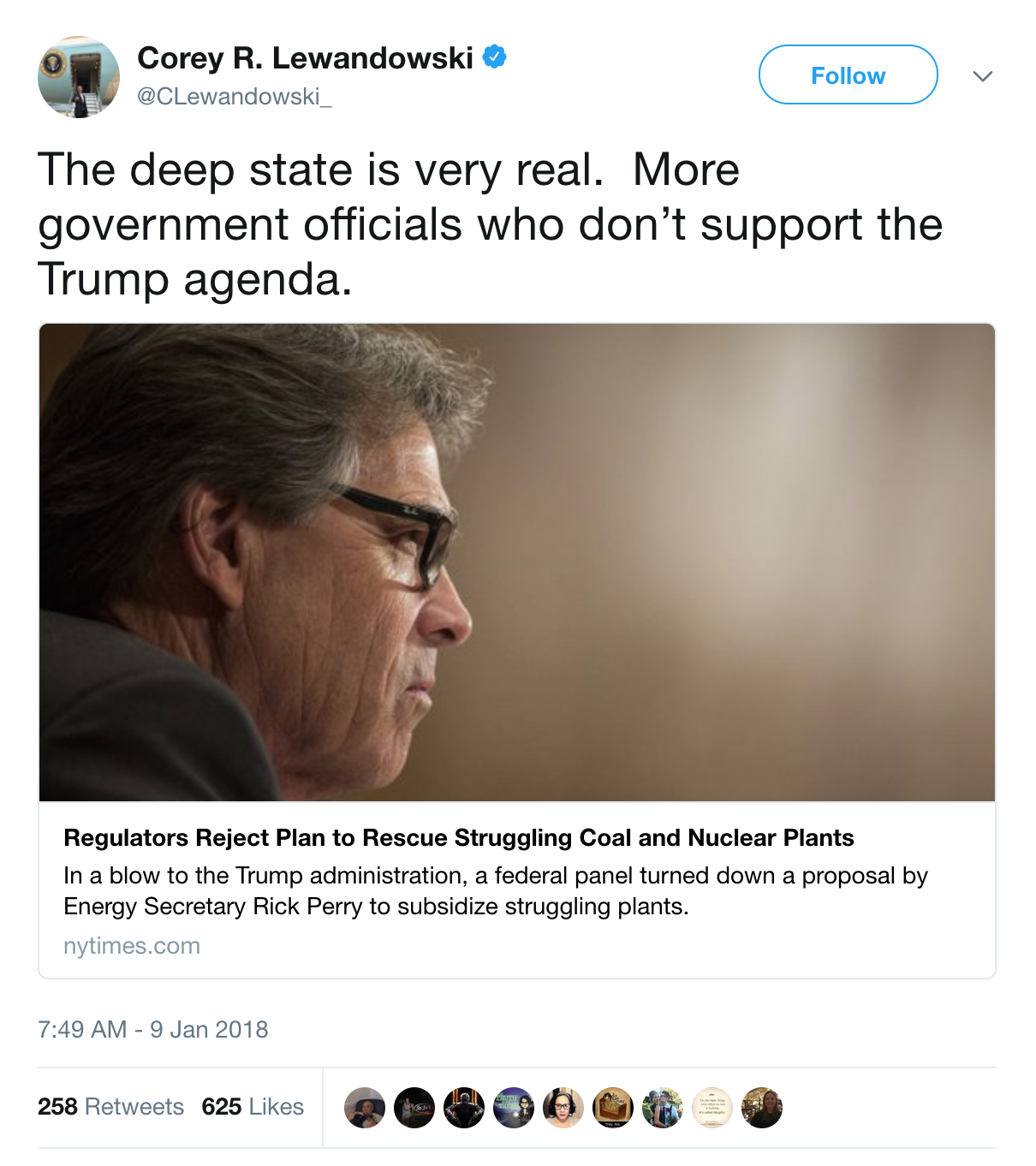 In response to the tweet, Neil Chatterjee, a Republican commissioner appointed by Trump to the Federal Energy Regulatory Commission, told Axios: "From my standpoint, early in the process, people were calling me a political hack, trying to push [Republican] Leader [Mitch] McConnell's and the administration's agenda."
"Today I got accused of being part of the deep state. When you're getting hit on both sides it usually means you're doing something right."
— Chatterjee says
Flashback: On Monday, FERC's five-member commission, which includes four appointed by Trump last year, unanimously voted to reject the Energy Department's plan that would have compensated coal and nuclear plants for being able to store fuel on site, which most other electricity sources can't do.
Corey Lewandowski, former Trump campaign manager, then tweeted an article about the news with the following commentary: "The deep state is very real. More government officials who don't support the Trump agenda."