October 31, 2018
Good morning and Happy Halloween!
Quick note: Please take our end-of-year subscriber survey. It's very short and can be found here.
Onto music. This week marks 40 years since Rush released "Hemispheres," so one of those tracks is today's intro tune...
1 big thing: Fossil fuel subsidies head back up
Worldwide government subsidies for consumers to buy fuel and electricity derived from fossil fuels rose in 2017 after falling for several years, new International Energy Agency data shows.
Why it matters: Subsidies are a thorny problem in the wider push to transition the world to cleaner and less carbon-intensive energy sources, as this new IEA commentary notes...
Subsidies help poor consumers obtain needed energy. But they often also benefit relatively wealthier people who don't need them while pushing up emissions and straining federal budgets.
For example, phasing out power subsides would help facilitate deployment of the Middle East's abundant solar resources.
By the numbers: Subsidies rose 12% last year to reach over $300 billion worldwide, the IEA estimates.
This trend is driven largely by increasing oil prices, which subsequently boost the value of the subsidies keeping consumer fuel costs artificially low.
Where it stands: IEA analysts Wataru Matsumura and Zakia Adam suggest that in addition to the higher figures, progress on subsidy reform in a number of countries is at risk.
They note that multiple nations — "from India to Indonesia and from Mexico to Malaysia" — began reforms in recent years, taking advantage of the steep drop in oil prices that began in mid-2014.
In addition, "Kuwait, Oman, Qatar, Saudi Arabia and the UAE have all increased domestic prices for gasoline, natural gas and electricity in recent years."
Threat level: "The rise in international fuel prices in 2018 could set back efforts to phase out fossil fuel subsidies," they write, adding that some countries have begun delaying implementation of moves toward market-based pricing.
The big picture: Joe Aldy, associate public policy professor with Harvard's Kennedy School of Government and former White House energy aide under President Obama, tells me:
"The increase in oil subsidies reflects the challenge many developing countries face when setting fuel prices. When crude oil prices fell in 2014, a number of countries reset their fuel prices and effectively reduced their subsidies."
"Political opposition to subsidy reduction reappears, however, when crude oil prices increase, and a number of countries have begun to reinstate their subsidies."
Between the lines: Aldy also offers some thoughts on policy and options for effective subsidy reform....
While a government can reduce the level of subsidies by having consumer prices more closely aligned with market prices, the cost of the subsidies still grows unless policymakers take the often politically unpopular step of actively raising prices.
"Not surprisingly, many politicians prefer to avoid making such a choice, and subsidies increase. A more effective subsidy reform would remove the need for policymakers to act every time crude oil prices change."
"A complete reform would leave markets to determine the price of fuels, as in the United States and other developed countries. A substantial, intermediate step would be to create an automatic fuel pricing mechanism that adjusts — but not too quickly — to changing crude oil prices."
Of note: Keep in mind this data is about subsidies for consumers. Another big part of the picture is large worldwide subsidies for fossil fuel production, which isn't part of this report.
2. Report: Ryan Zinke probe referred to DOJ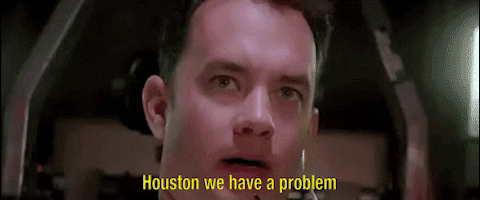 The Washington Post broke the news yesterday that 2 sources told them Interior's Office of Inspector General (OIG) referred one of its probes of Interior Secretary Ryan Zinke to the Justice Department for further investigation into his conduct.
Why it matters: This referral could result in DOJ opening up a criminal investigation into Zinke's actions. Interior has not yet responded to Axios' request for comment, but an OIG spokesperson declined to comment to WashPost.
The intrigue: It's not clear which of the multiple OIG probes may have been referred to DOJ.
But the New York Times reports that a "person familiar with the matter" said it was "highly likely that the investigation now being examined by the Justice Department was one involving a Montana land deal involving Mr. Zinke and the chairman of the energy giant Halliburton."
What to watch: Axios' Amy Harder notes that, as these controversies pile up, Zinke will be compared to Scott Pruitt, who resigned as EPA administrator earlier this year under a cloud of ethical scandals.
But, but, but: "The Secretary has not been contacted or notified of any DOJ investigation or Inspector General referral," according to Zinke's attorney, Stephen Ryan. In a statement provided to multiple outlets, Ryan states:
"It is disappointing that unsubstantiated and anonymous sources have described an IG office referral to members of the media, as this violates DOJ and IG policy direction. The Secretary has done nothing wrong."
3. Petro news and notes: Exxon, LNG, crude exports
Earnings: MarketWatch sets the table for Exxon's Q3 earnings report that lands Friday morning...
"Exxon Mobil Corp. needs to regain investor confidence after a couple of shaky quarterly results, but many doubt the third quarter would mark a turnaround for the company and its shares."
Crude exports: Per Reuters, "A high-stakes competition is emerging among energy exporters proposing multi-million-dollar crude terminals along the U.S. Gulf Coast to handle a gusher of shale oil coming from West Texas oilfields."
LNG exports: CNBC looks at the fallout from the White House trade battle against China...
"A company behind a multibillion-dollar project to export liquefied natural gas from Louisiana is delaying its investment decision due to problems lining up Chinese buyers amid the ongoing U.S.-China trade dispute."
4. Carbon tax battles heat up — on paper
Amy has a dispatch on Beltway maneuvering around carbon tax proposals...
The latest: A conservative group is releasing a report today concluding that a carbon tax would raise less revenue and cut fewer emissions than often claimed.
Why it matters: Behind every great legislative fight in Washington is a plethora of reports arguing over it.
As momentum (slowly) builds for Congress to consider a carbon tax, long a politically fraught policy, conservative opposition is intensifying.
The report's release, by the industry-backed Institute for Energy Research, follows a series of other reports in support.
Driving the news: A $40-per-ton carbon tax proposal by a group called the Climate Leadership Council (CLC) is ramping up with ExxonMobil, the world's largest publicly traded oil company, funneling $1 million into a parallel lobbying and advocacy effort.
Washington State voters are set to decide whether to support an initiative on this year's ballot that puts a price on carbon emissions.
These developments, along with imminent midterm elections, prompted Tom Pyle, president of the Institute for Energy Research, to finish a report his group had been working on for much of this year.
The details: Pyle's group enlisted Capital Alpha Partners, a strategic policy research firm, to model several different prices of carbon to show its potential impact, particularly on raising revenue for overhauling the tax code and lowering carbon emissions.
The 100-page report concludes a carbon tax raises a usable revenue of just 32 cents on the dollar, based off how the government scores taxes and also assumptions about how lower-income households would be insulated from the tax.
None of the carbon prices the report modeled, ranging from $36 to $144 a ton, could meet the 2040 goals laid out in the Paris climate deal.
The other side: Several other reports have found different conclusions.
Alliance for Market Solutions, a conservative nonprofit pushing a carbon tax recently prepared a report by Ernst & Young finding a carbon tax is better for the economy than regulations to cut emissions.
Columbia University's Center on Global Energy Policy has done a series of reports on the impacts of a carbon tax, generally finding a small impact on the U.S. economy.
CLC released a report recently finding a carbon tax beginning at $40 could exceed the U.S. 2025 targets in the Paris climate deal.
Go deeper: Read Amy's full piece here.
5. Notes from the electric vehicle frontier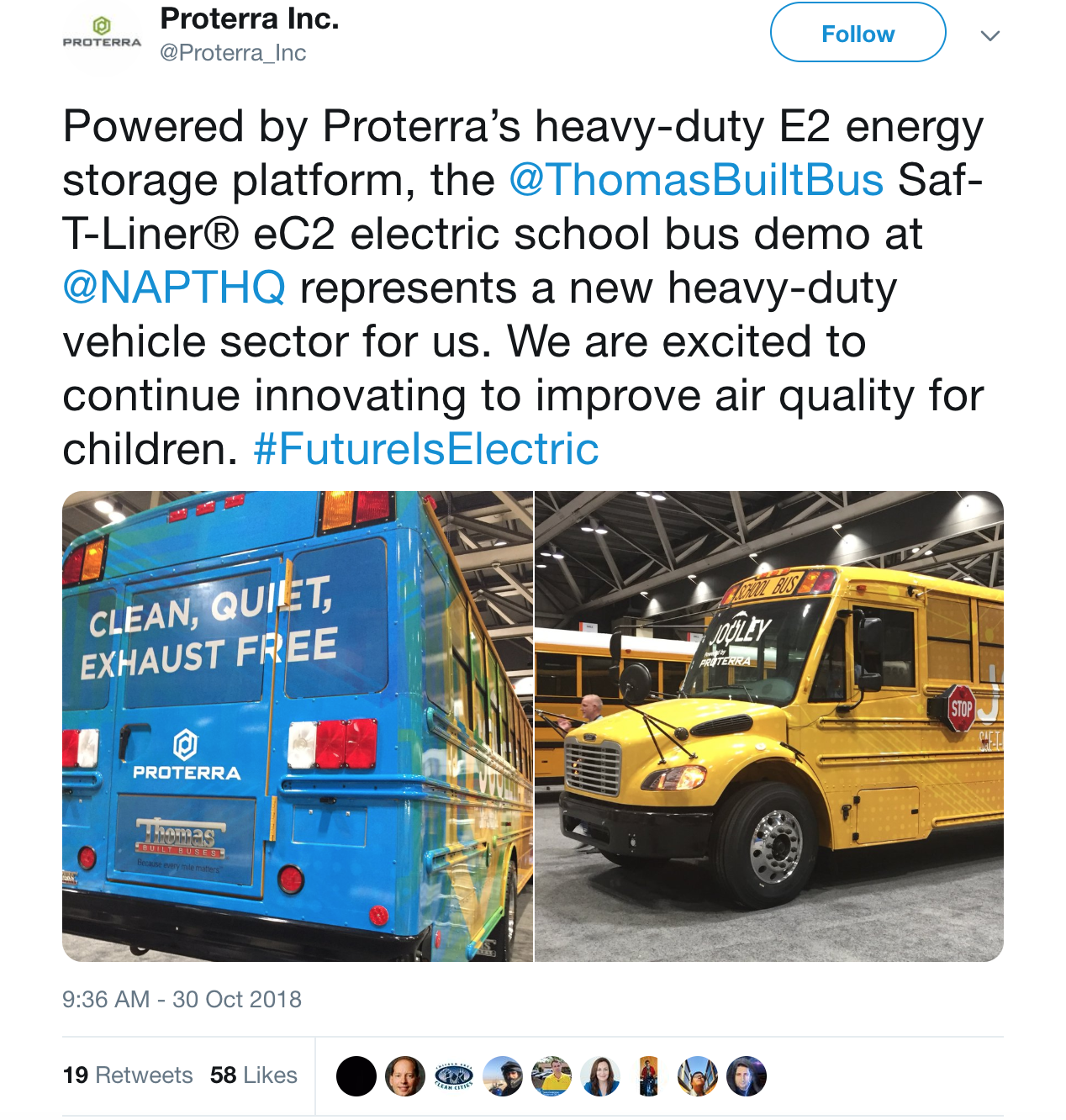 Buses: Yesterday the electric bus maker Proterra unveiled the school bus (seen in tweet above) that it developed with Daimler subsidiary Thomas Built Buses.
Industry: Bloomberg has an in-depth feature about use of EVs in the mining industry. From their piece...
"While less than 1 percent of vehicles used in mining are currently battery-powered, the change is likely to be rapid and see the majority of trucks and loaders replaced with electric equipment over the next seven to 10 years, according to Epiroc AB, a Swedish manufacturer and supplier to the mining industry."
6. Quote of the day
"How we are going to deal with this problem is for me the nerve centre of the climate change debate today."
— Fatih Birol, IEA executive director, to
Financial Times
Speaking to the Financial Times today, Birol warns there's a "blind spot" when it comes to energy markets and climate goals — one that can be seen via a fleet of new coal plants in Asia, which threaten global emissions targets.