Axios Generate
December 07, 2022
🐪 Halfway there! Today's newsletter has a Smart Brevity count of 1,293 words, 5 minutes. 
🎶 Happy birthday to Tom Waits, who has today's intro tune...
1 big thing: SAFs are waiting for take off
"Sustainable" aviation fuels (SAFs), which are made from household solid waste, algae and other inputs, could dramatically cut emissions from air travel while also creating thousands of jobs, a new report finds, Andrew writes.
Why it matters: Aviation is one of the hardest sectors to decarbonize, since planes are typically in service for decades at a time and cannot be significantly reengineered to run on different fuels.
But SAFs, it turns out, can be used as blends with traditional aviation fuels, and eventually instead of them.
Zoom in: The new research, from the Rhodium Group, finds economic, technological and policy challenges to meeting the Biden administration's aggressive targets for scaling up the use of SAFs in order to bring aviation emissions to net zero by 2050.
Currently, SAF production is just 4.5 million gallons per year, the report states.
The administration's goal is to bring that to 35 billion gallons by 2050.
The big picture: Right now, production capacity for SAFs is still limited, and while demand from airlines is growing, it is not yet prompting a sufficiently rapid expansion of the industry, the report states.
Major U.S. airlines with far-reaching decarbonization targets plan to rely significantly on expanding SAF use to meet them.
For example, American Airlines told Axios last year the largest contributor to meeting its net zero target would be SAF expansion.
Airlines are investing in SAF suppliers.
This would go along with improved efficiency, carbon offsets, electrification of ground equipment, and the introduction of battery-powered aircraft on shorter-haul routes.
What they're saying: "It will take more commitments from airlines, and at greater magnitudes, to really help spur SAF deployment," Eric O'Rear, a senior analyst at Rhodium, said in an email to Axios.
One barrier is cost: SAFs are currently too expensive for airlines to substitute them for traditional aviation fuels, he said.
"The current unsubsidized cost of SAF is on average 3-5 times more expensive than fossil jet fuel. Closing that gap will be critical for helping SAF to take off," O'Rear said.
What's next: A SAF tax credit in the new climate law is aimed at helping close that gap, but more orders from airlines, technological advances, and other steps could also help bring costs down, the report makes clear.
O'Rear said "hundreds of thousands" of jobs could be created by scaling up SAFs to the point where aviation would be fully decarbonized.
However, each SAF technology would have a different jobs footprint, depending on how it is manufactured and transported.
2. Faster permits fall from defense bill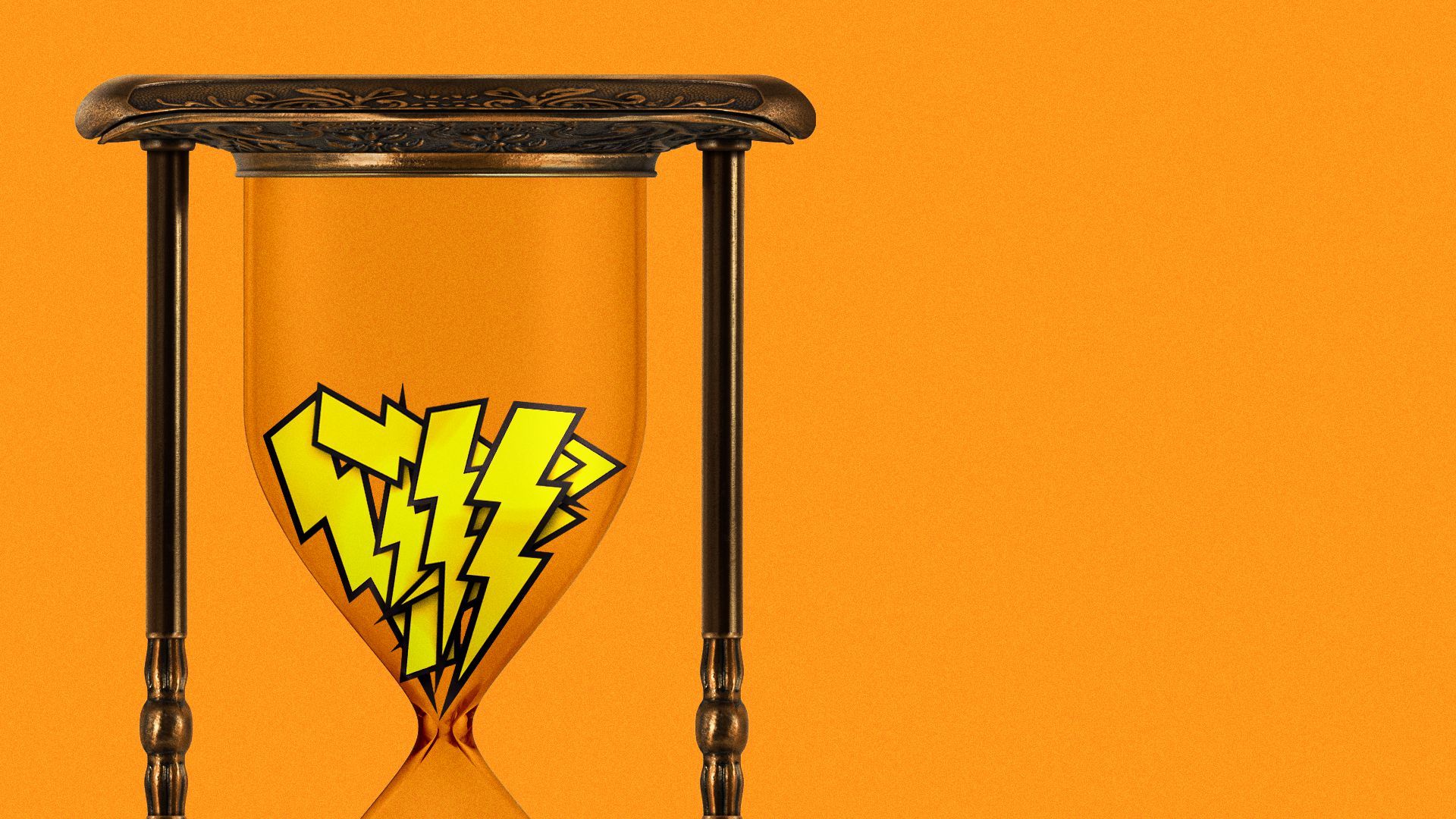 Democrats decided not to speed up the permitting process with defense legislation after the left and right both railed against the idea, Axios' Jael Holzman writes.
Driving the news: Congressional leaders on Tuesday opted against using a bill authorizing military spending to finish a deal Democrats had made with Sen. Joe Manchin (D-W.Va.) on the permits.
Why it matters: Energy developers, including wind and solar companies, want Congress to make permits faster. That's not going away.
Republicans want to use House control next year to push their own permitting agenda.
The bottom line: Right now, there's not a winning political coalition for Manchin's proposals.
It's too early to tell whether the new Congress will mean better odds for permitting changes.
Bonus policy notes: offshore wind and drought
💰 The ongoing federal auction for wind energy tracts in deep waters off California's coast has drawn $402.1 million in bids so far and resumes today, Ben writes.
Why it matters: The sale shows industry interest in building the nascent floating wind sector — to a point. It's highly unlikely to approach the $4.37 billion February auction for fixed-bottom projects in northeast waters.
What they're saying: "The viability and commercial capabilities of floating offshore wind are far less clear than traditional turbines connected directly to the ocean floor," ClearView Energy Partners' Timothy Fox tells Bloomberg.
🌵 A bipartisan group of 15 senators, led by Michael Bennet (D-Colo.) and Mitt Romney (R-Utah), are pressuring the Department of Agriculture to treat the drought-plagued West with "parity" compared to other parts of the country, Andrew writes.
Driving the news: "The American West is in crisis," they write in a letter to the agency today. "The acute shortage of water for Western growers threatens productive farmland across our states."
What they're saying: They call on the USDA to incentivize western landowners to conserve water, and use its programs to help farmers and ranchers facing more than two decades of megadrought.
3. Climate change delays Olympics host decision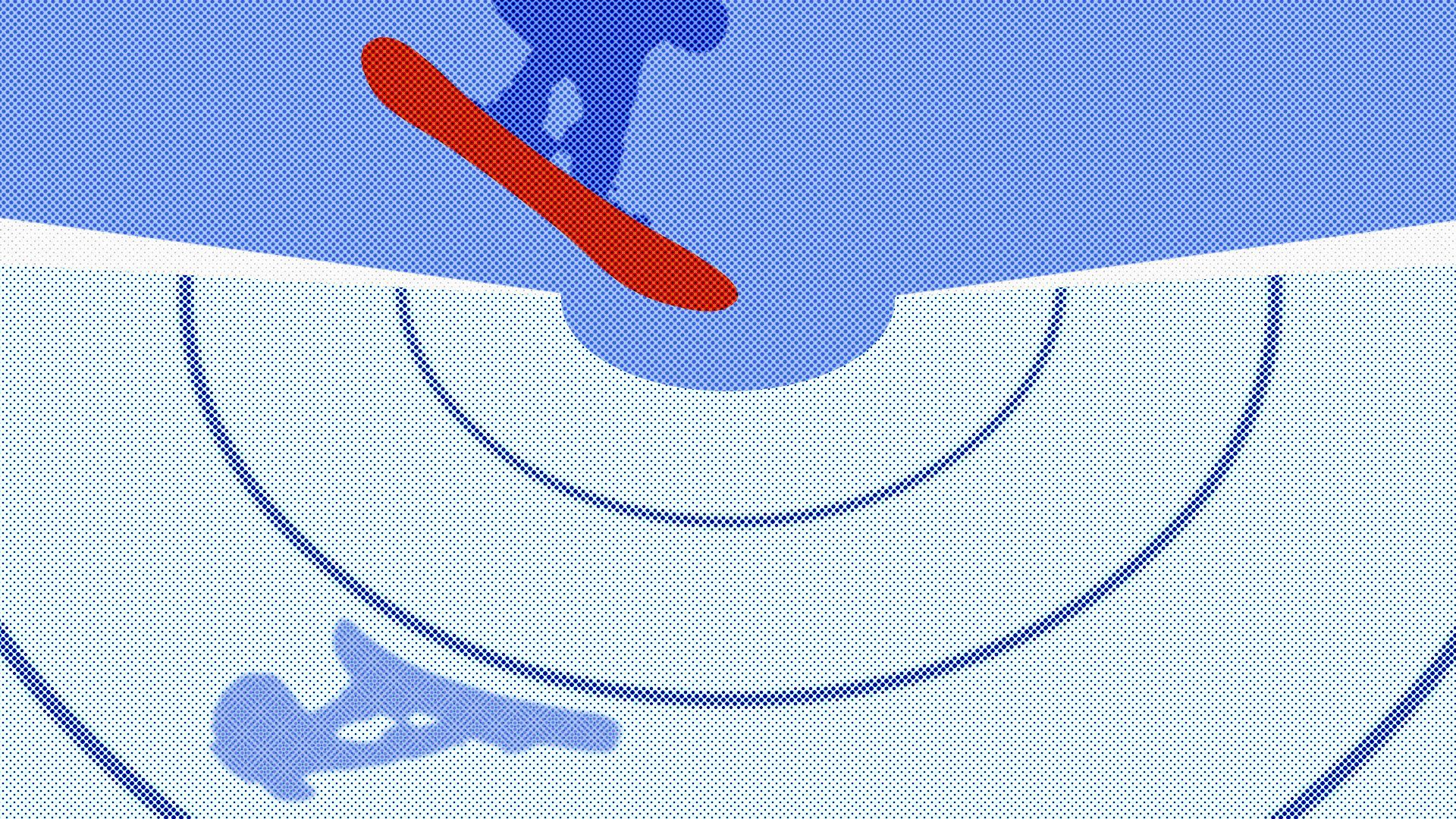 The Olympics' governing body is pushing back its decision on location of the 2030 winter games and climate change is one reason why, Ben writes.
Driving the news: The International Olympic Committee said Tuesday it's assessing challenges including "a potential reduction in the number of climate-reliable hosts."
A decision is no longer expected at the 2023 IOC meeting.
Why it matters: It's a clear sign of how sports must confront warming that throws the viability of some winter sites in doubt (and forces summer sports to grapple with extreme heat).
Zoom in: The IOC is weighing ideas including a proposal that hosts must "show average minimum temperatures of below zero degrees for snow competition venues at the time of the Games over a 10-year period."
4. 🏃🏽‍♀️Catch up fast on tech finance: Google, EVs, nuclear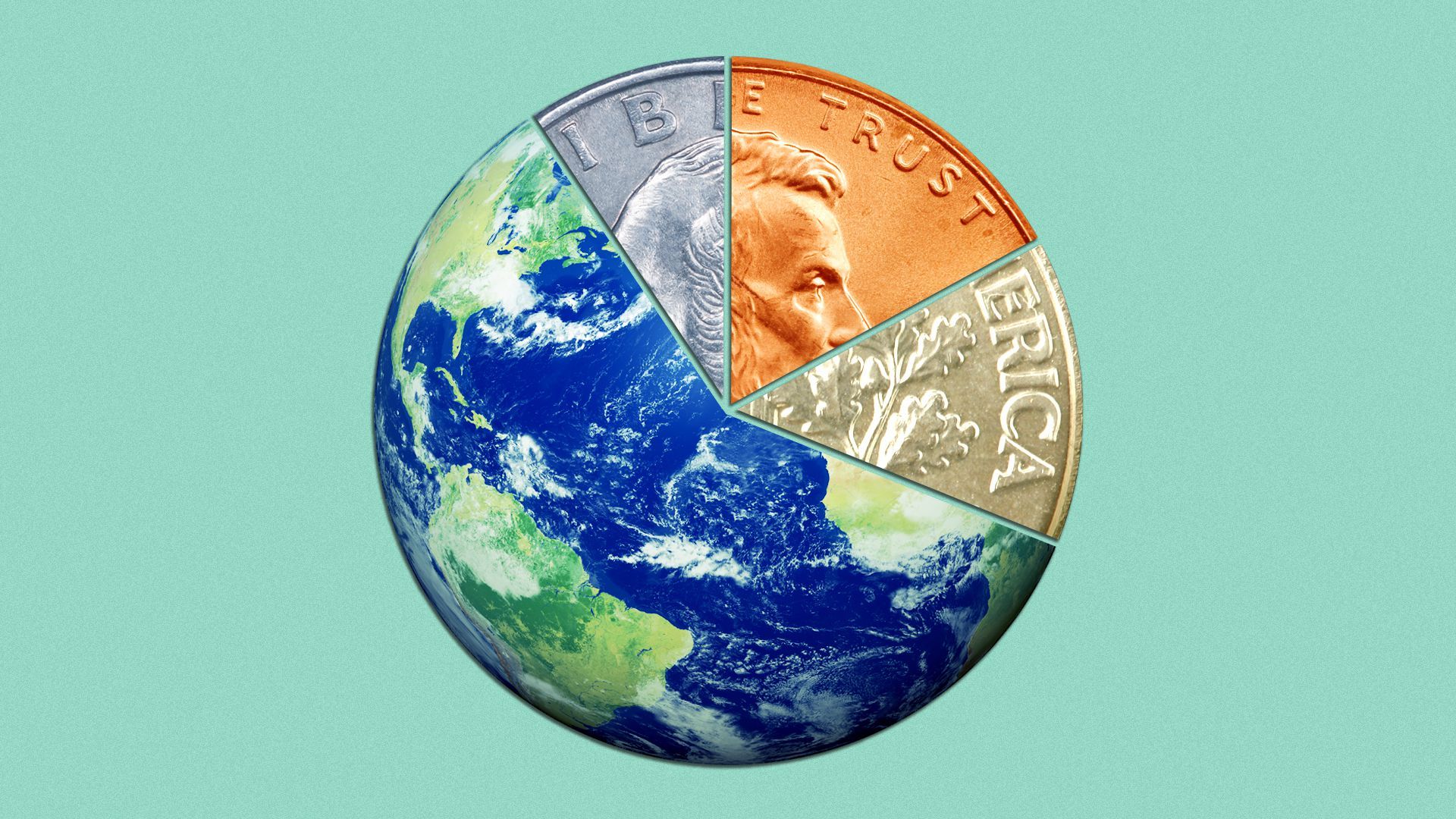 🇪🇺 Google is expanding its "accelerator" program that nurtures climate tech startups to Europe, Ben writes.
Why it matters: The 10-week program has already aided a number of startups in North America and is taking new applications there, too. Graduates include building electrification startup BlocPower.
How it works: It provides access to Google capabilities and expertise, including cloud tech, AI and machine learning, chief sustainability officer Kate Brandt said in a blog post.
🚚 Einride, the electric and autonomous freight tech company, this morning announced $500 million in new finance.
Zoom in: Equity investors include Swedish pension fund AMF and EQT Ventures, while Barclays is providing new debt financing.
⚛️ X Energy, a developer of small modular nuclear reactors, is going public at an implied $2 billion pre-money equity value via Ares Acquisition Corp., a SPAC formed by Ares Management. Reuters has more.
🚗 VinFast, the Vietnamese EV startup that recently entered the U.S. market, has filed plans to go public and trade on the Nasdaq. TechCrunch has more.
5. Rising battery costs pose fresh challenge for EVs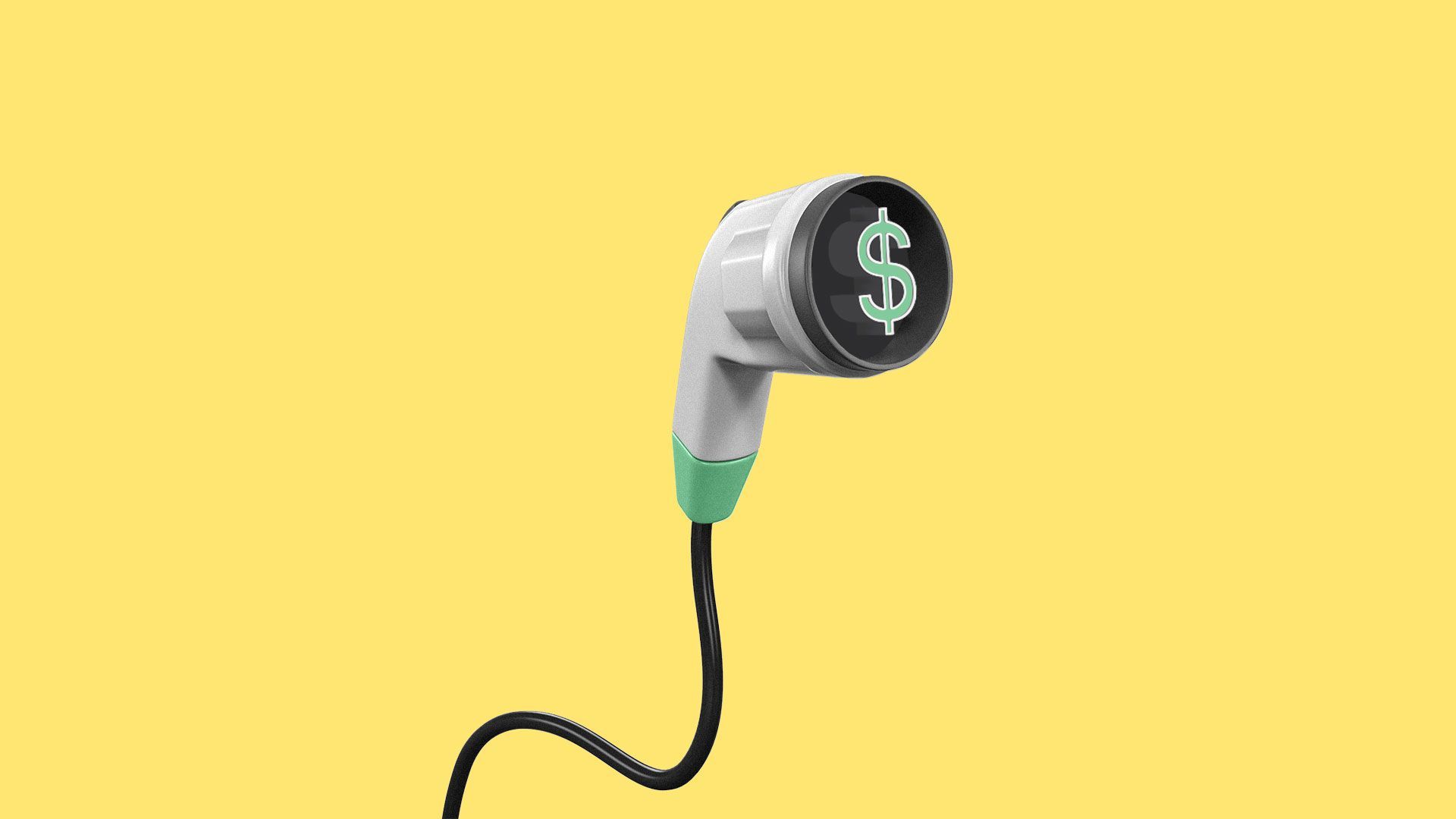 Average prices for lithium-ion batteries climbed this year for the first time in over a decade as rising materials costs and inflation bite, per new data from the research firm BloombergNEF, Ben writes.
Why it matters: The reversal of the steady downward trend presents new challenges for adoption of electric vehicles, even as sales are rising fast.
Driving the news: "The upward cost pressure on batteries outpaced the higher adoption of lower cost chemistries like lithium iron phosphate," the firm said.
The 7% uptick to an average of $151 per kilowatt hour for battery packs is expected to remain next year, with BloombergNEF now expecting costs to fall below $100 by 2026.
"This is two years later than previously expected and will negatively impact the ability for automakers to produce and sell mass-market EVs in areas without subsidies or other forms of support."
6. 🧮 Number of the day
Twelve — that's how many coal mines Glencore plans to close by 2035 as part of its climate strategy, the commodities behemoth announced in an investor update, Ben writes.
Why it matters: It's a sign of the times thing. The move comes as Glencore is emphasizing the need for more copper production to supply low-carbon energy tech.
Go deeper: Glencore to accelerate coal mine closures (Financial Times)
📬 Did a friend send you this newsletter? Welcome, please sign up.
🙏 Thanks to Nick Aspinwall and David Nather for edits to today's newsletter. We'll see you back here tomorrow!