Axios Generate
December 16, 2022
🍺 Oh yes, Friday. Today's newsletter has a Smart Brevity count of 1,195 words, 4.5 minutes. 
👀 Attention Hill staffers: Axios Pro: Policy is our radical new approach to policy reporting. Sign up to secure heavily discounted pricing for your office.
🎸 Happy birthday to guitar great Billy Gibbons of ZZ Top, a favorite of Axios editor extraordinaire David Nather, who selected today's killer intro tune...
1 big thing: GOP's climate "collusion" probe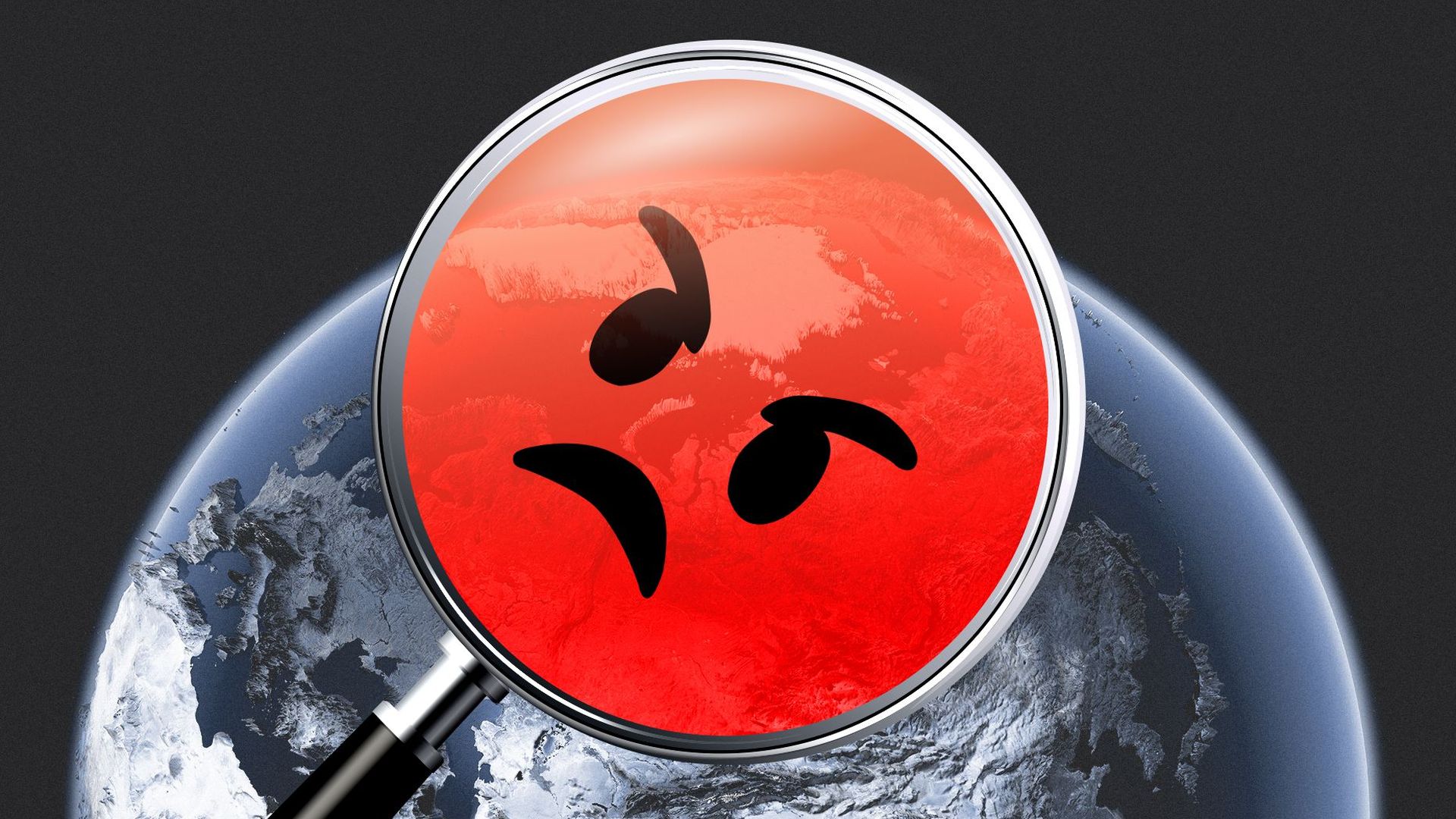 House Republicans want to launch investigations into a baseless claim that China and Russia unduly influence U.S. climate activism, Axios' Jael Holzman reports.
Why it matters: Republicans are using this claim to seek donation information from climate groups and could potentially use subpoenas.
Driving the news: House Minority Leader Kevin McCarthy (R-Calif.) last week said that if elected House speaker, he'd support investigations into "environmental NGOs' collusion with Russia and China to hurt American energy."
GOP offices sent many climate groups oversight letters in the past year suggesting they're part of foreign influence campaigns.
Multiple letters cited a debunked claim that one foundation may have been used as a conduit for Russian money.
What they're saying: Asked if he'll subpoena environmental groups, incoming House Natural Resources chair Bruce Westerman (R-Ark.) said, "If I need to, I will."
"[I]f there's evidence the Chinese government is funding their actions, we have to go after them. I don't care what kind of group they are," he said.
Westerman cares about this. He helped lead a 2018 effort to probe whether some activists' talks with China violated a foreign registration law.
"House Republicans have legitimate oversight questions regarding environmentalist NGOs and their interactions with foreign actors, and will use investigative authority to get answers for the American people," said McCarthy spokesperson Mark Bednar.
What we're hearing: Environmental groups deny the GOP's accusations.
Still, sources at some targeted groups told Axios they are taking the threat seriously.
Reality check: Some letters to activists claimed a charity called the Sea Change Foundation once was a pass-through for Russian financing.
Between the lines: National security experts do worry that China and Russia may gain leverage over the U.S. as it ditches fossil fuels because of where global supply chains exist today.
Unlike fossil fuels, the United States controls relatively few resources used to make electric vehicle batteries.
Yes, but: There's no proof to date that either China or Russia is funding U.S. activism to quit fossil fuels.
In 2014, the head of NATO claimed Russia boosted an anti-fracking campaign in Europe, but did not mention the United States.
For more content like this, join the waitlist for Axios Pro Energy Policy, launching early next year.
2. Redlining's enduring impact on power plant siting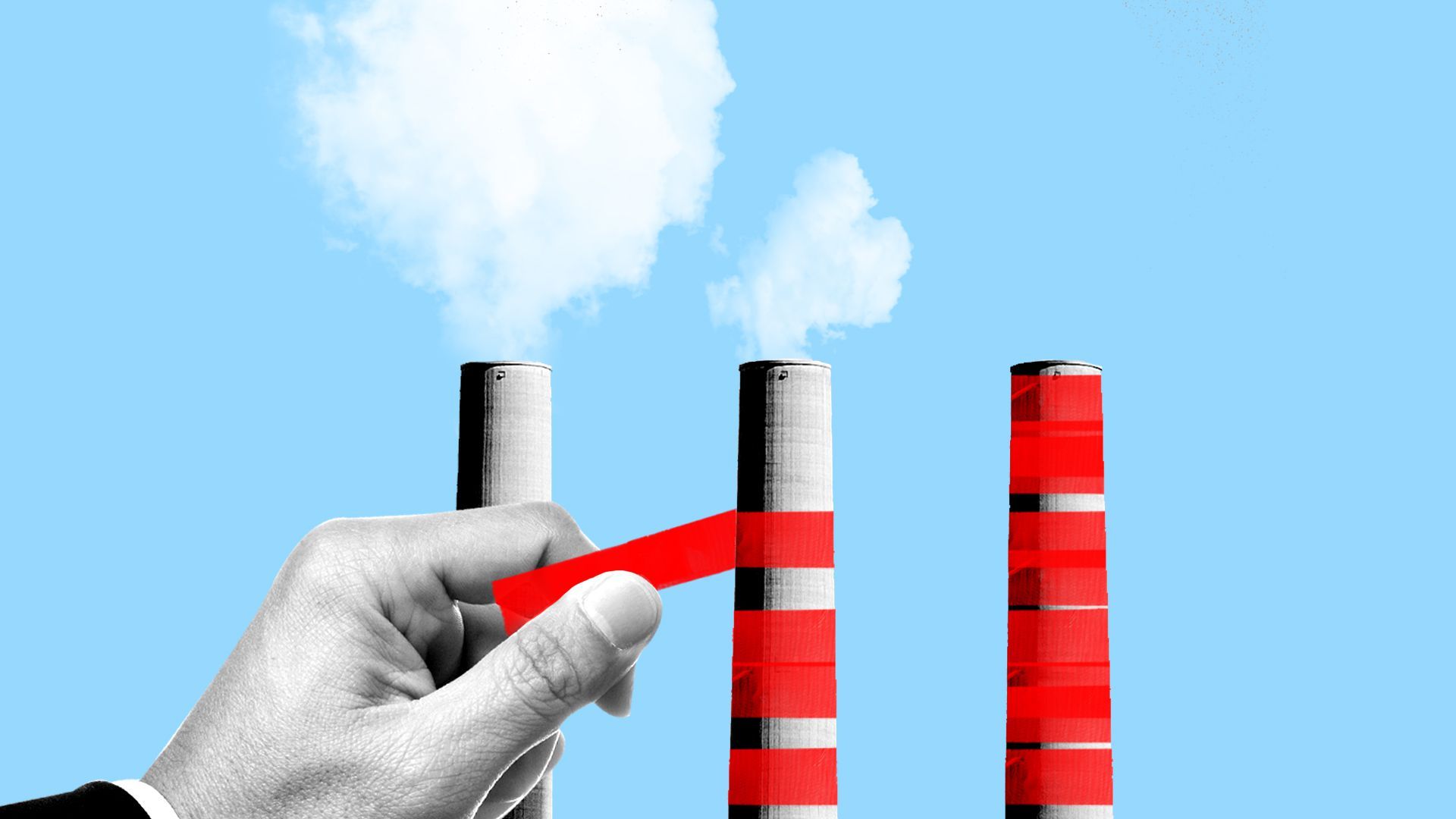 A new study connects present-day pollution burdens with historic discrimination in the U.S. housing market, Axios' Ayurella Horn-Muller reports.
Between the lines: It's no secret that environmental health hazards aren't equally distributed, with Americans of color disproportionately exposed to air pollution, but mechanisms fueling some of these systemic inequities are less quantified.
Driving the news: The study published Thursday in Nature Energy measures the influence of redlining, a discriminatory housing practice, on fossil fuel power plant siting across the U.S. from 1940 to 2019.
By the numbers: Researchers examined the proximity of power plant sites upwind — within 5 km — of 8,871 neighborhoods in 196 U.S. urban areas, comparing those with the redlining maps created by the government-sponsored Home Owners' Loan Corporation in the 1930s.
Redlined neighborhoods had a 20%-72% higher likelihood of a plant being sited nearby compared to "C" graded neighborhoods, the second-worst grade per the maps.
Average present-day emissions of air pollutants in the redlined neighborhoods were also 38%-82% higher.
What they're saying: "[T]he ways in which neighborhoods were valued, and specifically racist sentiment about the value of homes based on who lived in them, did come into play on a structural level," Lara Cushing, assistant professor of environmental health sciences at UCLA and lead author of the study, tells Axios.
3. Coal thirst hits new peak despite climate pledges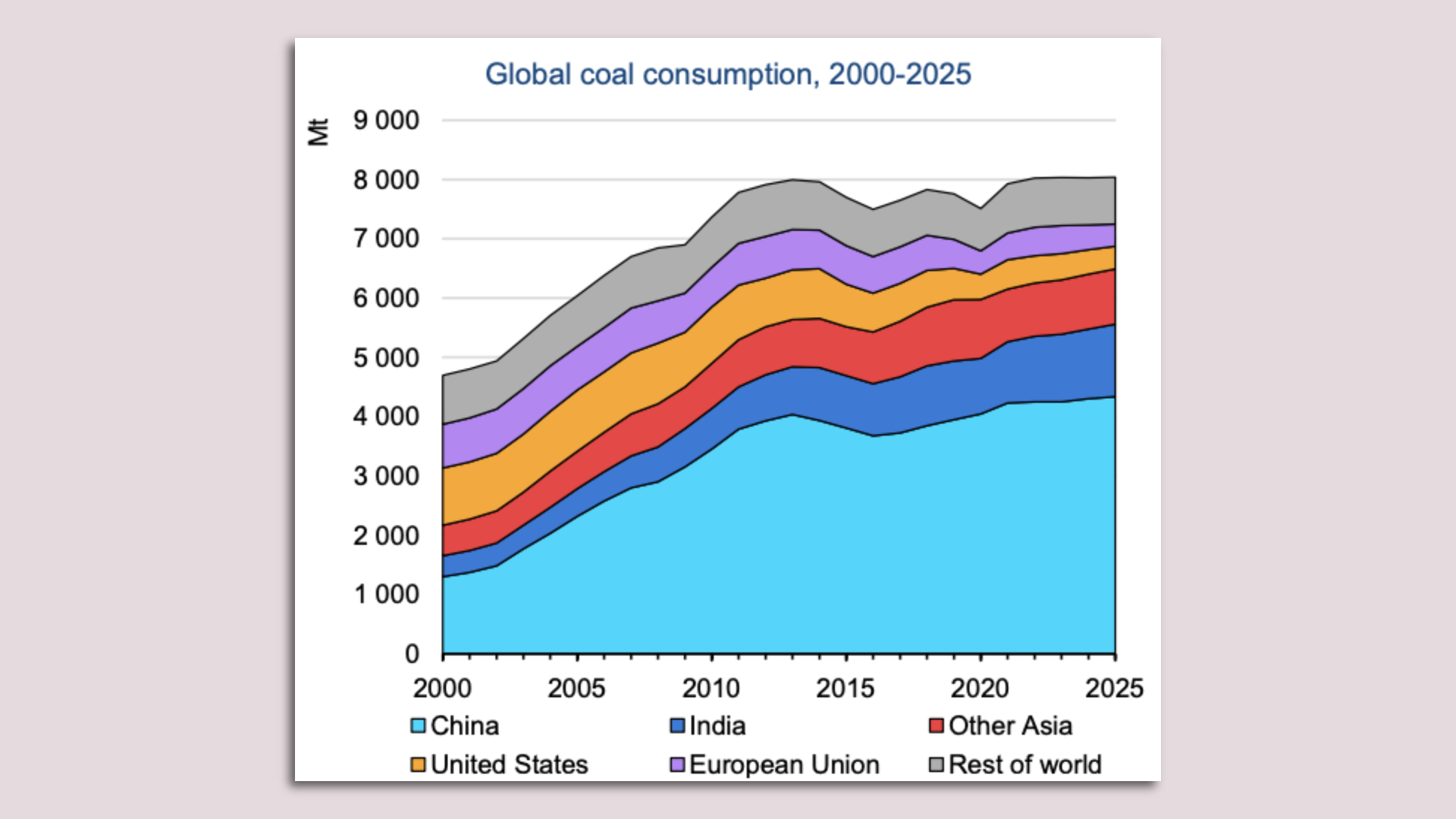 Global consumption of coal is rising slightly to a fresh all-time record this year, per new International Energy Agency data, Ben writes.
Why it matters: It's the most CO2-emitting fuel.
Pathways to holding global warming within Paris Agreement goals demand a rapid transition to cleaner sources that's not happening yet.
Driving the news: Natural gas price increases — worsened by Russia's attack on Ukraine — prompted some switching toward coal.
But economic headwinds, rising renewables and other forces helped temper the increase.
What's next: IEA sees a plateau through 2025, but cautions, "[G]iven the current energy crisis with all its uncertainties, a lurch into growth or contraction is possible."
Much depends on China, which accounts for over half of global demand.
4. Catch up fast on policy: Congress, FERC, Exxon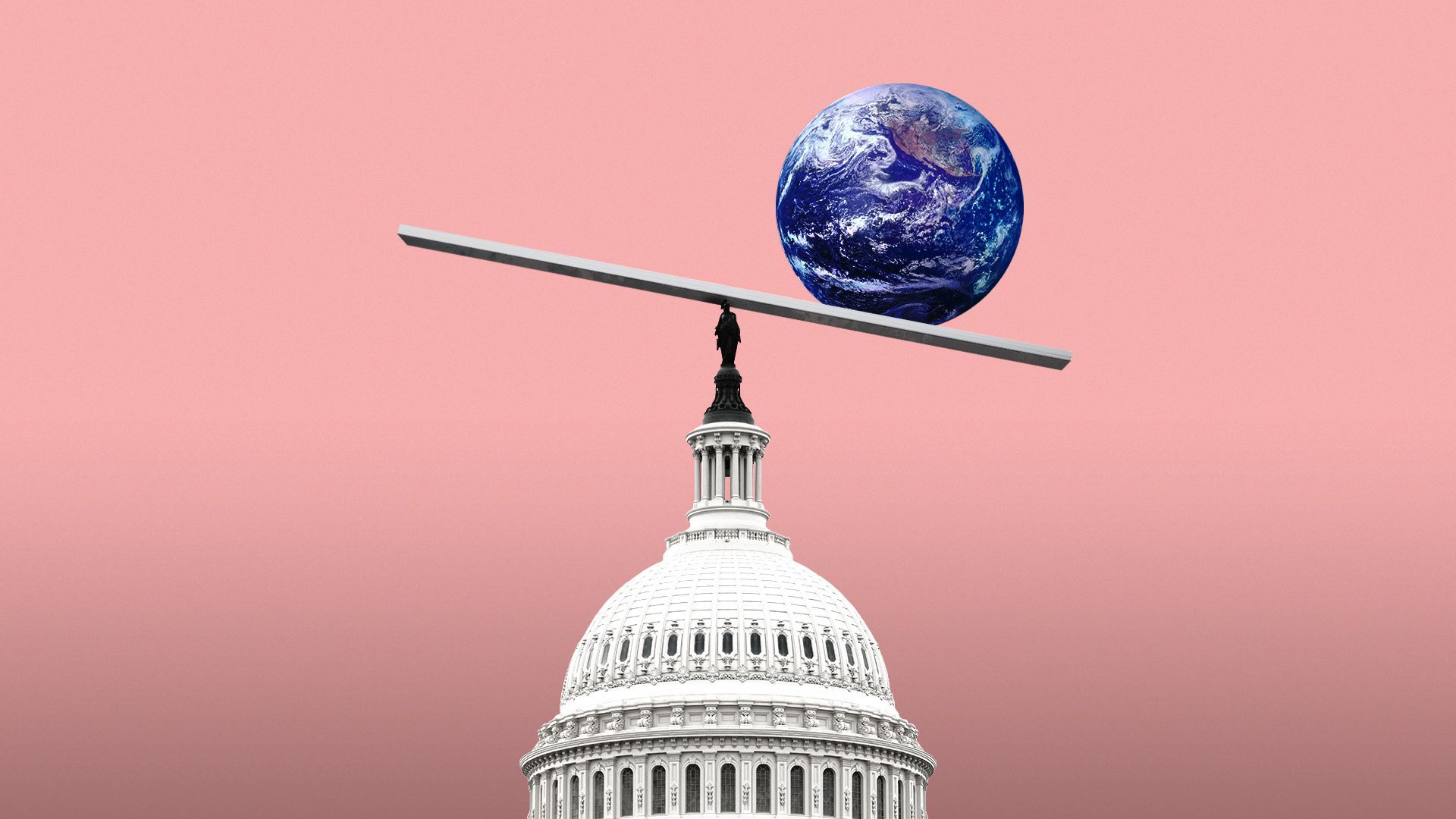 👀 Republicans are starting their all-out assault on ESG by targeting a Biden administration rule for retirement plan fiduciaries, Axios' Alayna Treene reports. Full story
🛑 Richard Glick, chair of the powerful Federal Energy Regulatory Commission, acknowledged yesterday that he's heading for the exits.
Driving the news: "I think it's pretty clear there's not a path forward for me anymore," the Democratic official said at FERC's monthly meeting, per Politico and other reports.
Why it matters: His imminent departure will leave FERC with a 2-2 partisan split until President Biden can move a new nominee through Congress.
Catch up fast: His bid to continue at FERC — which regulates gas pipelines, LNG, power markets and more — has been stymied by Sen. Joe Manchin (D-W.Va.), who heads the chamber's energy committee.
🛑 Speaking of Manchin, his proposal — which President Biden supported — to speed permitting for energy projects failed in the Senate yesterday on a 47-47 vote. Roll Call has more.
⚠️ Speaking of FERC, it has ordered a review of physical security at power generation and transmission sites after incidents including attacks this month at substations in North Carolina. AP has more.
🛢️ Exxon has separately registered its "low carbon solutions" business unit to lobby federally, a newly available filing shows.
The firm Crossroads Strategies is representing ExxonMobil Low Carbon Solutions Holdings.
5. The long road to a fusion-powered future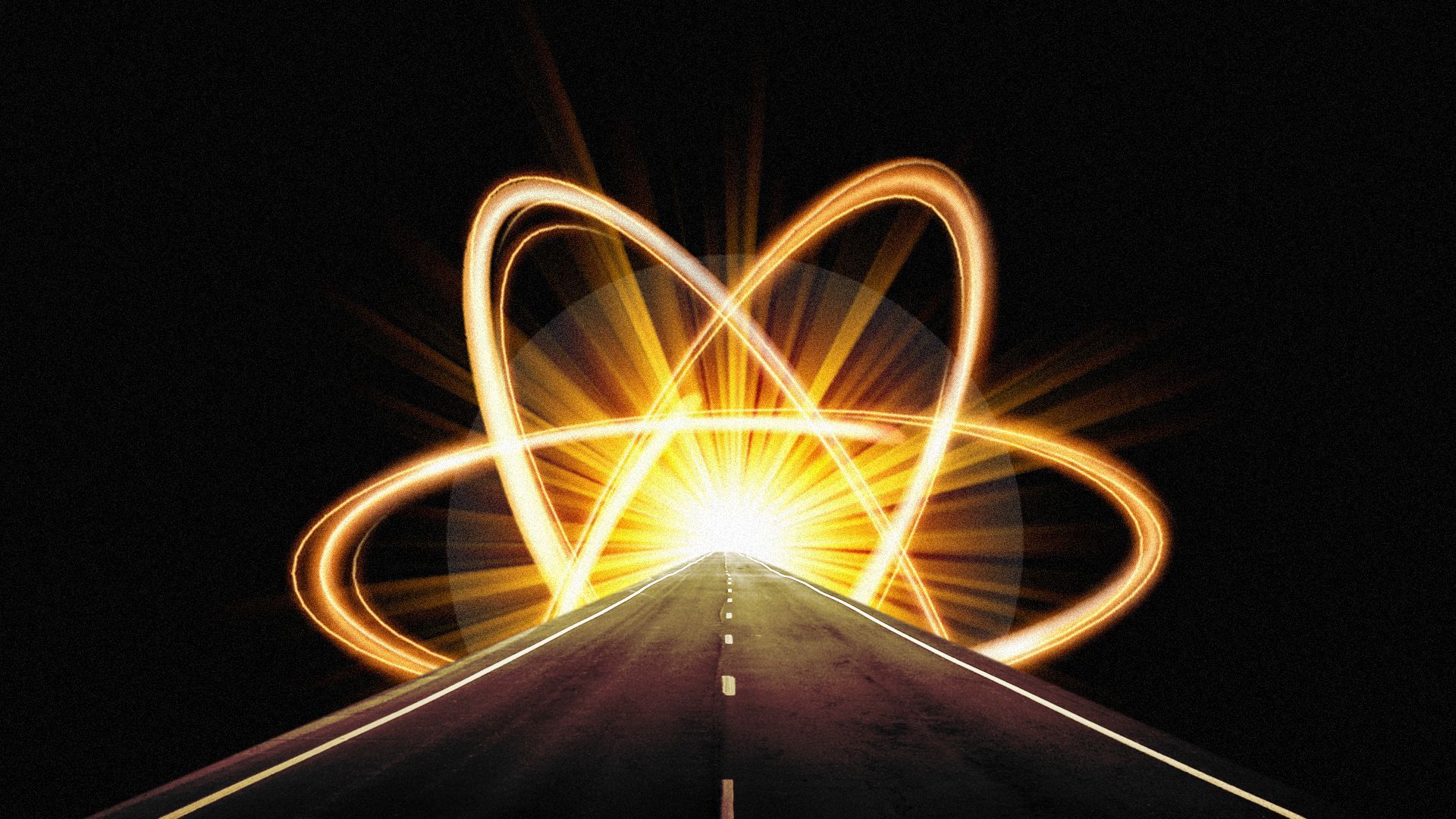 The path to powering the world with fusion energy involves solving key materials science and technology problems, Axios' Alison Snyder writes.
The big picture: This week's announcement of a major fusion reaction advance was a demonstration of the physics at the heart of a clean energy source scientists have pursued for decades.
But scientific and engineering challenges remain, particularly the development of new materials.
University of York physics professor Nigel Woolsey estimates scientists could demonstrate a plant that produces fusion energy at scale in 10-20 years.
Driving the news: Researchers at the National Ignition Facility (NIF) at Lawrence Livermore National Laboratory in California announced they had for the first time produced more energy from a nuclear fusion reaction than the energy put into the reaction.
Yes, but: The lasers themselves require more than 300MJ of energy each time to operate, meaning NIF overall generated about just 1% of the power put in.
What's next: There are two main approaches to generating fusion energy — inertial confinement, which NIF uses, and magnetic confinement. Both are being pursued in various projects and by dozens of companies worldwide.
To move from physics breakthroughs to energy production requires advances in designing the materials needed for fusion reactors.
📬 Did a friend send you this newsletter? Welcome, please sign up.
🙏 Thanks to Mickey Meece and David Nather for edits to today's newsletter. We'll see you back here Monday!