Axios Generate
January 19, 2023
🕺🏽Let's do this! Today's newsletter has a Smart Brevity count of 1,149 words, 4.5 minutes.
🎶 This week in 1994 Guns N' Roses released its best song* as a single and it's today's intro tune...
1 big thing: The daunting math of the carbon removal "gap"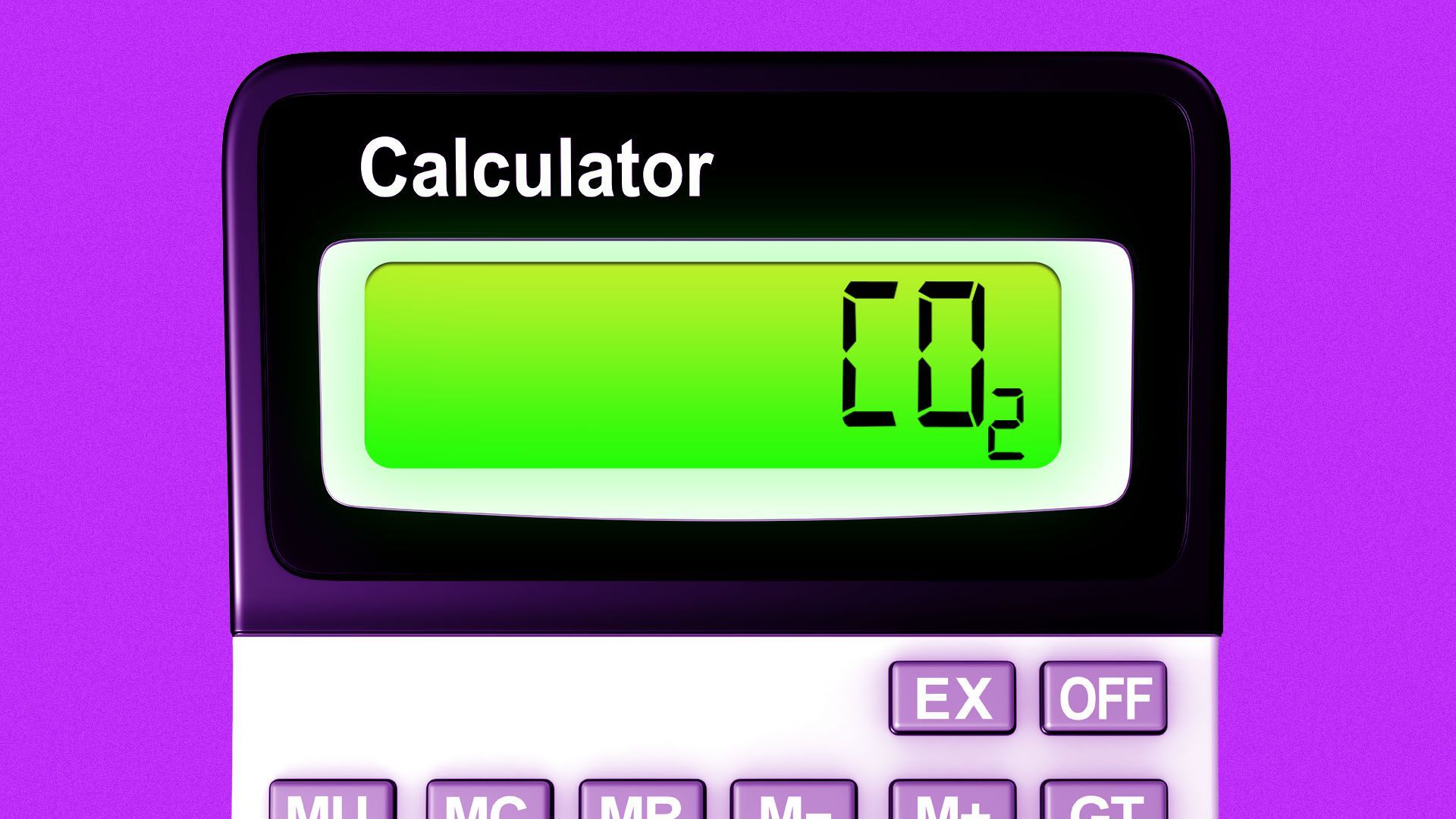 Uh-oh: It's already crunch time for scaling nascent methods of pulling CO2 from the atmosphere so they can play their needed role in limiting temperature rise, a new analysis finds, Ben writes.
🗞️ Driving the news: The report from Oxford University and other researchers finds a large gap between what nations are planning and what's needed to meet Paris Agreement goals.
Closing it demands fast deployment of tech like direct air capture, bioenergy with carbon capture and storage, and methods to speed CO2 uptake in rock formations — not just "conventional" techniques like forest growth that now account for almost all removal.
Why it matters: The next decade is "crucial" for "novel" CO2 removal (CDR) methods because levels needed after 2050 "will only be feasible if we see substantial new deployment in the next ten years, novel CDR's formative phase."
Yes, but: CDR is a complement to cutting emissions, not a replacement.
Threat level: The analysis finds that no countries have yet pledged to scale novel CDR by 2030 as part of their pledges under the Paris deal.
🔭 Zoom in: Various scenarios for holding temperature rise to 1.5°C-2°C above preindustrial levels see differing amounts of CDR, but "more" is the operative word.
"Averaging across scenarios, novel CDR increases by a factor of 30 by 2030 (and up to about 540 in some scenarios) and by a factor of 1,300 (up to about 4,900 in some scenarios) by mid-century," the report states.
What's next: The report calls for "urgent and comprehensive policy support that is tailored to specific national contexts."
Full report...Twitter thread by co-author Oliver Geden of the German Institute for International and Security Affairs
2. White House pushes for economic stats to reflect nature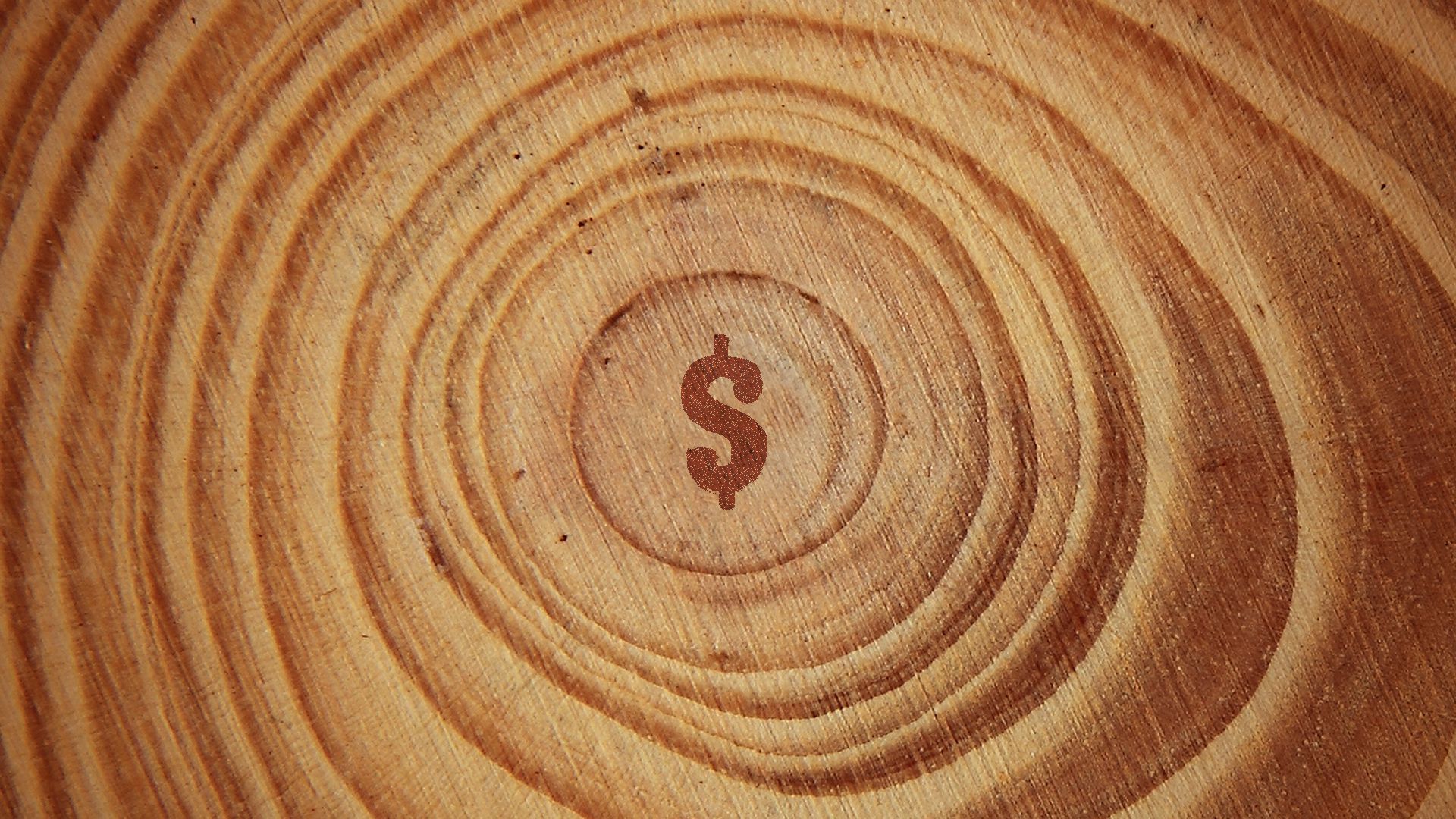 The White House is launching plans to formally stitch the value of nature into national economic statistics, Ben writes.
Why it matters: It could eventually influence federal decision-making and policy on climate and energy across many agencies.
But full implementation — if it survives future administrations — is far off, and it's initially focused on R&D and pilot programs.
Driving the news: This morning the White House released a "National Strategy to Develop Statistics for Environmental-Economic Decisions."
It's an effort to remedy what officials call a longstanding problem — "natural capital" doesn't show up in traditional economic data like GDP.
They don't capture the "role and value of underlying natural assets, such as land, water, minerals, animals, and plants," a summary notes.
🖼️ The big picture: The economy is tethered to natural capital in many ways — think the food chain, raw materials for drugs, travel and tourism, health and much more, it states.
On climate, natural capital accounting "can provide important early-warning mechanisms associated with physical and transition risk."
What's next: A lot of work and test-driving. The first pilot efforts begin this year but full implementation is not envisioned until 2036.
3. Northern Greenland warmer now than in 1,000 years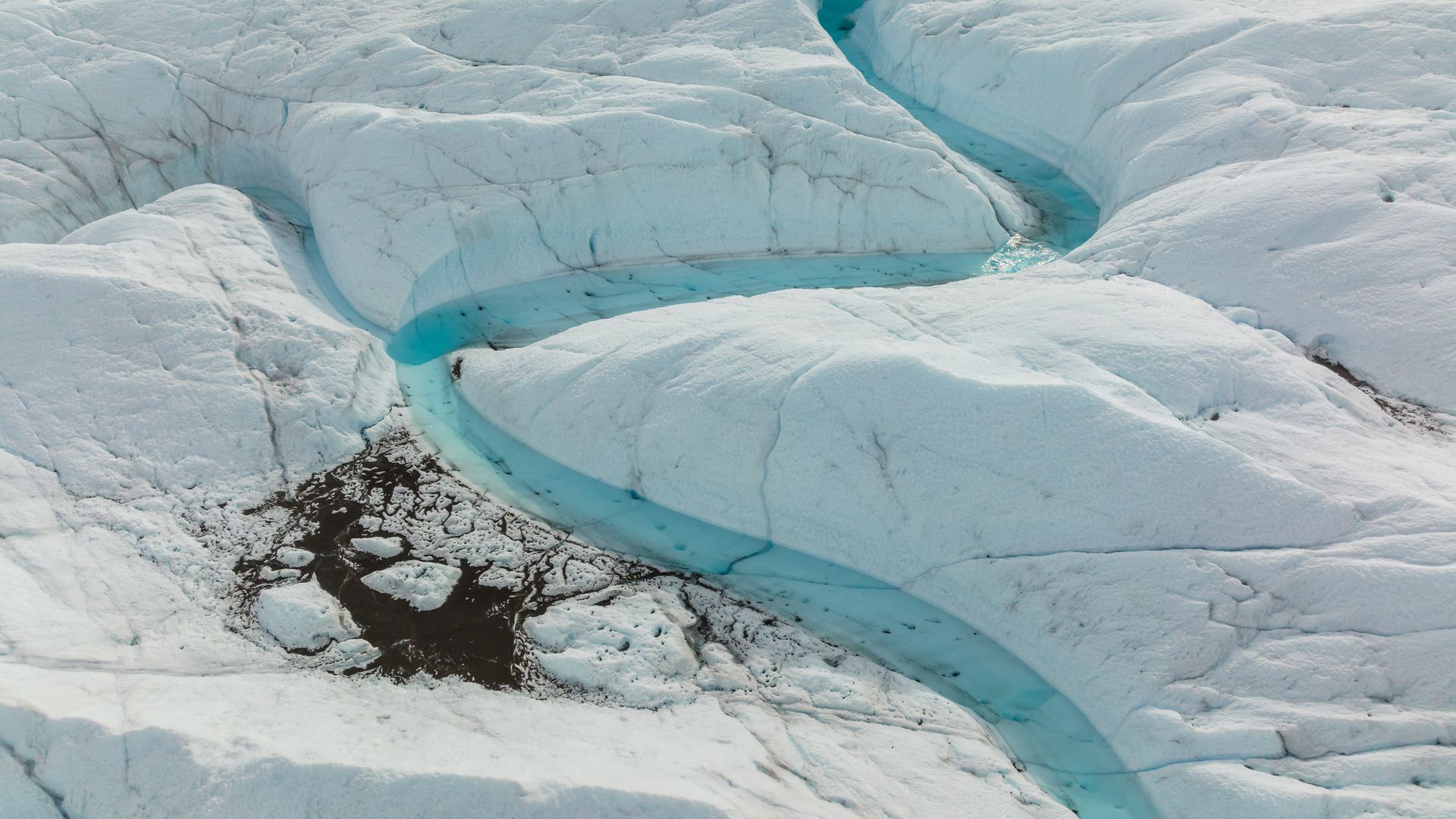 Northern and central Greenland were warmer in the early 21st century compared to any period in at least the past 1,000 years, a new study found, Andrew writes.
Why it matters: The research offers the first conclusive evidence of human-induced long-term warming and increased meltwater runoff in the northern and central parts of Greenland, which are its coldest areas.
The pace and extent of Greenland's ice melt will help determine the fate of coastal communities worldwide, given its contribution to sea level rise.
The big picture: The study, published in the journal Nature, finds that the warming during 2000-2011 exceeded the peak from swings in temperatures during pre-industrial times "with virtual certainty," and is about 1.5°C warmer than it was during the 20th century.
The likelihood that such temperatures would occur during the period from 1000-1800 is "close to zero," the paper states.
The researchers used high-quality ice core and other climate records.
Threat level: "Global warming is now detectable in one of the most remote regions of the world," the study states.
What they're saying: "I hope this is a reminder for everyone that we should be worried, very worried about the Greenland ice sheet melting away," Eric Rignot of UC Irvine, who was not involved in the study, told Axios via email.
4. Charted: What's displacing oil in road transport
EVs are becoming a key tool for curbing oil demand, but for now less-flashy tech — improved efficiency — is saving more barrels on the roads, Ben writes.
Driving the news: The chart above is adapted from the International Energy Agency's latest monthly oil market report.
It finds that growing EV sales and better efficiency of new petro-powered vehicles will together knock almost 900,000 barrels per day off 2023 oil demand growth.
"Efficiency gains account for the lion's share of this saving (610 kb/d) with EVs eliminating a further 260 kb/d of road fuel usage."
Why it matters: In the near term, even displacing a fraction of daily oil demand is "especially vital in a supply-constrained oil market," IEA notes.
5. Making sense of Shell's latest EV charging move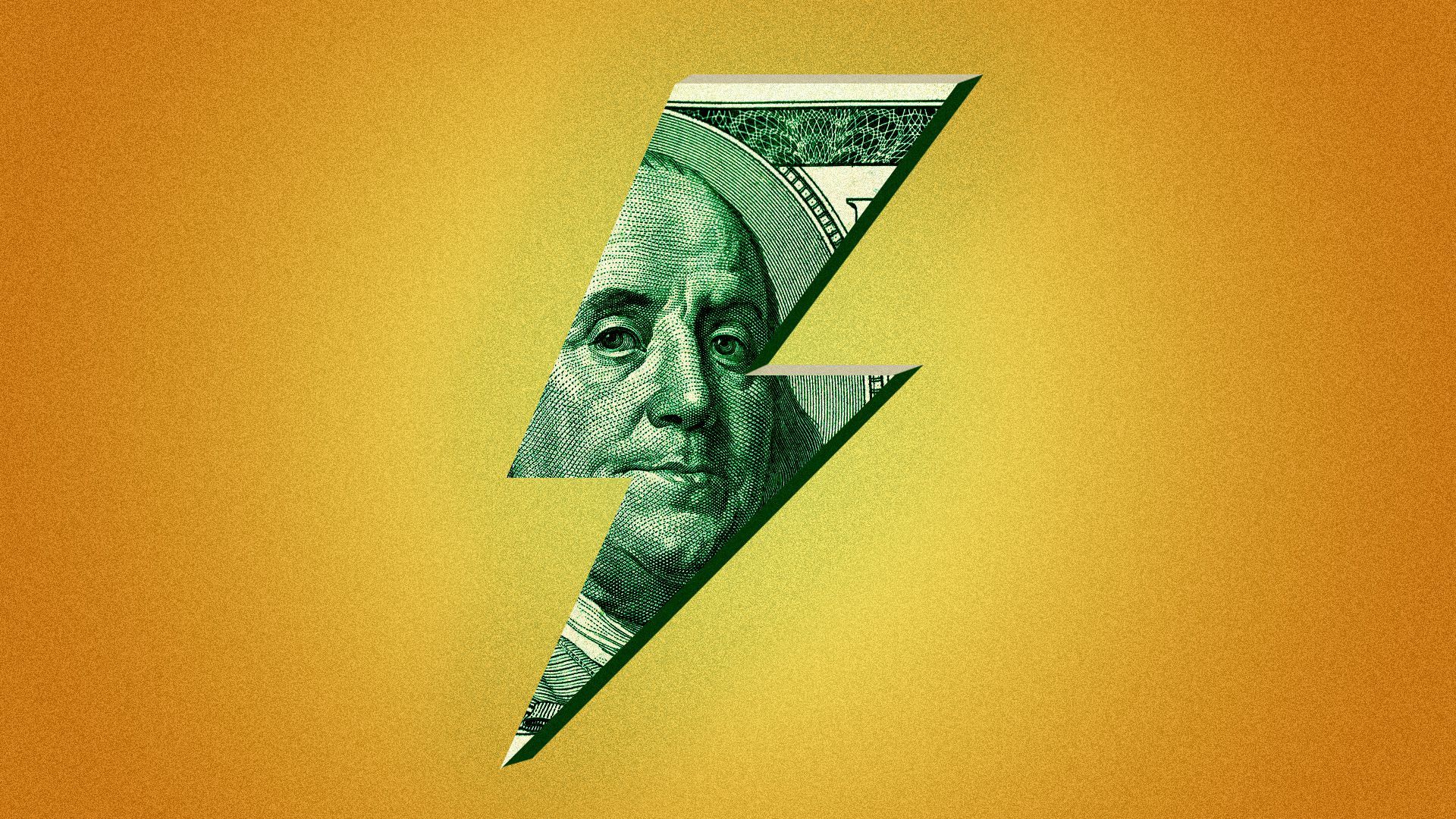 Shell's acquisition of charging company Volta helps tell a wider story about energy transition and challenges facing low-carbon companies that have recently gone public, Ben writes.
🏃🏽‍♀️Catch up fast: Shell's U.S. subsidiary is snapping up Volta — which went public via a 2021 SPAC deal — in a $169 million all-cash transaction, the companies said yesterday.
Why it matters: It's the latest step in the diversification of oil giants and, in particular, European-headquartered majors moving into EV charging and power on multiple continents.
Zoom in: Shell's various EV charging moves include acquiring Greenlots in 2019, BP has made multiple investments such as buying the big U.K. network Chargemaster, and U.S. giant Chevron is an investor in ChargePoint.
The intrigue: The Wall Street Journal points out that Volta is among the low-carbon energy companies that went public in the SPAC boom but have struggled since.
Shell's purchase "could be part of an M&A spree that some analysts expect this year for beleaguered clean-energy firms" that went the SPAC route and are now running out of cash, it reports.
6. Catch up fast on biz and tech: oil, mining, batteries
🛢️Shale heavyweight Chesapeake Energy announced the sale of assets in Texas' Eagle Ford region to private equity-backed WildFire Energy in a nearly $1.43 billion deal, Ben writes.
Why it matters: The deal "marks Chesapeake's first concrete deal in a strategic pivot out of oil," the FT reports. The company said it's focused on its gas-rich holdings in the Marcellus and Haynesville shale plays.
What they're saying: Jeffries analysts said in a note that Chesapeake is "progressing on its strategy and moves one step closer to being a pure-play natural gas company."
🔋Noon Energy, a startup that makes high-density carbon-oxygen batteries, raised $28 million in Series A funding, Axios' Megan Hernbroth reports.
Driving the news: Clean Energy Ventures and Aramco Ventures' Sustainability Fund co-led the all-equity round and both are gaining seats on Noon Energy's board.
⛏️ Summit Nanotech, which has developed what it calls environmentally sustainable lithium extraction tech, closed a $50m Series A2 led by Evok Innovations and BDC Capital.
📬 Did a friend send you this newsletter? Welcome, please sign up.
🙏 Thanks to Mickey Meece and David Nather for edits to today's newsletter.
*Ben is happy to hear if readers disagree.