July 06, 2018
Happy Friday, we're cutting our Generate vacation short to get you up to speed quickly on the latest with EPA and its changing bosses. Let's jump in.
1 big thing: What the EPA will be like now
The Environmental Protection Agency is likely to see smoother processes, less ethical controversy, but a small number of potential policy shifts with Administrator Scott Pruitt gone. Don't expect the overall direction of the agency to change.
Why it matters: For months Pruitt's various scandals have dominated headlines and distracted attention from the agency's regulatory rollbacks. With him gone, an agency scarred by a tumultuous run will be on the same policy track.
What's next: Andrew Wheeler, EPA's current deputy administrator, will be the acting administrator. He'll remain there until or unless Trump appoints a replacement and successfully gets the nominee through what would be a grueling Senate confirmation process.
Wheeler is a long-time Washington lobbyist and government official. He has represented coal producer Murray Energy, whose CEO Bob Murray has close to Trump, since 2009, according to federal lobbying disclosures.
"On policies, I don't think Andy will be any different than Pruitt, truly. They see things the same way. Andy is going to be quieter, and probably less political in advancing the same agenda."
— Jeff Holmstead, former top EPA official in the George W. Bush administration
In the Axios stream, I run down how things are likely to change — and not change — under Wheeler in process, climate change and other regulations.
2. Scott Pruitt's far fall from Trump's grace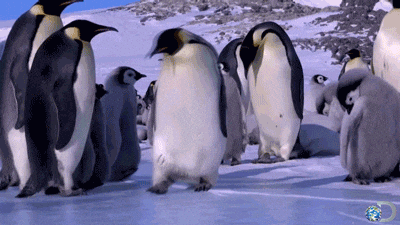 Many wondered why Scott Pruitt lasted as long as he did given the breadth of scandals.
Be smart: Trump liked Pruitt personally, and was a fan of his role repealing regulations. It took more time and more scandals for Pruitt to resign compared to other Cabinet officials because he had further to fall out of Trump's grace.
What they said: Despite being embroiled in several ethics scandals for most of this year, Trump stood by him publicly. Speaking on Air Force One Thursday, he said there was no "final straw" with Pruitt and that he resigned on his own accord.
A senior administration official tells Axios' Jonathan Swan that Pruitt "ultimately lost the war of attrition":
"If the people who've been covering for him start turning on him under oath, you know you've got a problem."
"Privately, people would say [to Trump] that the media was just picking on Pruitt and it was fake news. But he wouldn't really bite like he normally would."
"Trump would say to them things like: 'I don't know if they're trying to pick on him — he's giving them a lot to work with.'"
"Put it this way: He never said the words 'witch hunt' to describe what was going on with Scott Pruitt."
3. Things to know about the next EPA chief
Don't hold your breath for an official nominee and confirmation process in the Senate. President Trump is very unlikely to nominate an official replacement for Pruitt until at least after he gets through his Supreme Court nominee, and probably not until after the midterm elections.
If/when that occurs, two clear candidates as of now:
Wheeler, who does not have the flair Trump likes but does have the backing of almost all Republicans and even some conservative-state Democrats.
Donald van der Vaart, who was North Carolina's top environmental regulator under former Republican Gov. Pat McCrory.

He embodies much of the same positions as Pruitt and Wheeler and was on the short list for both EPA and also as director of the White House's Council on Environmental Quality during the transition.
Go deeper: E&E News on van der Vaart as he was in the running for the White House post.
Bottom line: The more moderate wing of the Republican party will prefer Wheeler, but conservatives, including former Trump transition adviser Myron Ebell of the Competitive Enterprise Institute, have backed van der Vaart. Environmentalists and Democrats, meanwhile, will oppose either equally.
Thought bubble from Axios' Ben Geman: Pruitt's ouster could make life harder, not easier, for environmentalists and other opponents of EPA's agenda under Trump.
Pruitt's ethics missteps and scandals turned him a ripe and headline-ready target, and they'll be challenged to gain the same traction against Wheeler, who has a lower profile and deeper ties to Capitol Hill.
Wheeler's experience could also help EPA avoid some of the legal pitfalls that have bedeviled some of Pruitt's attempts to unwind Obama-era rules.
4. Lawmakers on Pruitt's resignation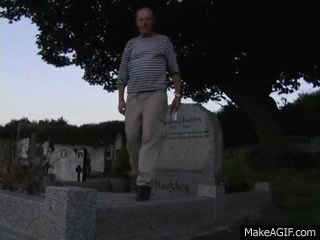 Republicans and Democrats alike cheered Pruitt's resignation Thursday.
Sen. John Barasso (R-WY), Chairman of the Senate Committee on Environment and Public Works: "It has become increasingly challenging for the EPA to carry out its mission with the administrator under investigation. President Trump made the right decision to accept his resignation. I look forward to the confirmation of the next head of the EPA. In the meantime, I know Assistant Administrator Andrew Wheeler is well prepared to continue the progress already made under President Trump."
Senate Minority Leader Chuck Schumer (D-NY): "Took you long enough. Still a very long way to go to fully #DrainTheSwamp."
Sen. Chuck Grassley (R-IA): "President Trump made the right decision. Administrator Pruitt's ethical scandals and his undermining of the President's commitment to biofuels and Midwest farmers were distracting from the agency's otherwise strong progress to free the nation of burdensome and harmful government regulations."
Senator Bernie Sanders (D-VT): "Scott Pruitt was the worst EPA administrator in the history of the agency ... I will do everything possible to see that the next EPA administrator actually believes in environmental protection."
Go deeper with more reaction.
5. The scandals that led to Pruitt's resignation
6. How America got its most powerful EPA boss
Scott Pruitt was the most aggressive leader of the Environmental Protection Agency in its almost 50-year history — and the most controversial in a generation.
The big picture: But Pruitt didn't come out of nowhere. His ascendance to the agency reflects changing politics of the past few decades. Putting aside Pruitt's ethical and spending controversies, his environmental views are actually in line with most of the Republican Party since Ronald Reagan was elected president in 1980.
What's changed is how empowered Pruitt was under President Trump, the emergence of climate change as a top environmental issue and a prior administration that was aggressive in its own right issuing regulations.
All of this will remain the same with Andrew Wheeler, EPA's No. 2., at the agency's helm.
Go deeper: How EPA got its most powerful boss