Good morning, and welcome back to Generate. I'm here to get things started, like I will be most Mondays, before I hand things back to Ben.
Today I'll share with you my latest Harder Line column, inspired partly by Bret Stephens' inaugural column in The New York Times on climate change, and then Ben will get you up to speed on the rest of the news.
Questions or comments about my column or otherwise? You can always reach me at amy@axios.com. So let's get to it . . .
https://www.axios.com/newsletters/axios-generate-855f429a-42b5-40dc-a23e-077c339e15ac.html?chunk=0#story0
Washington's broken climate debate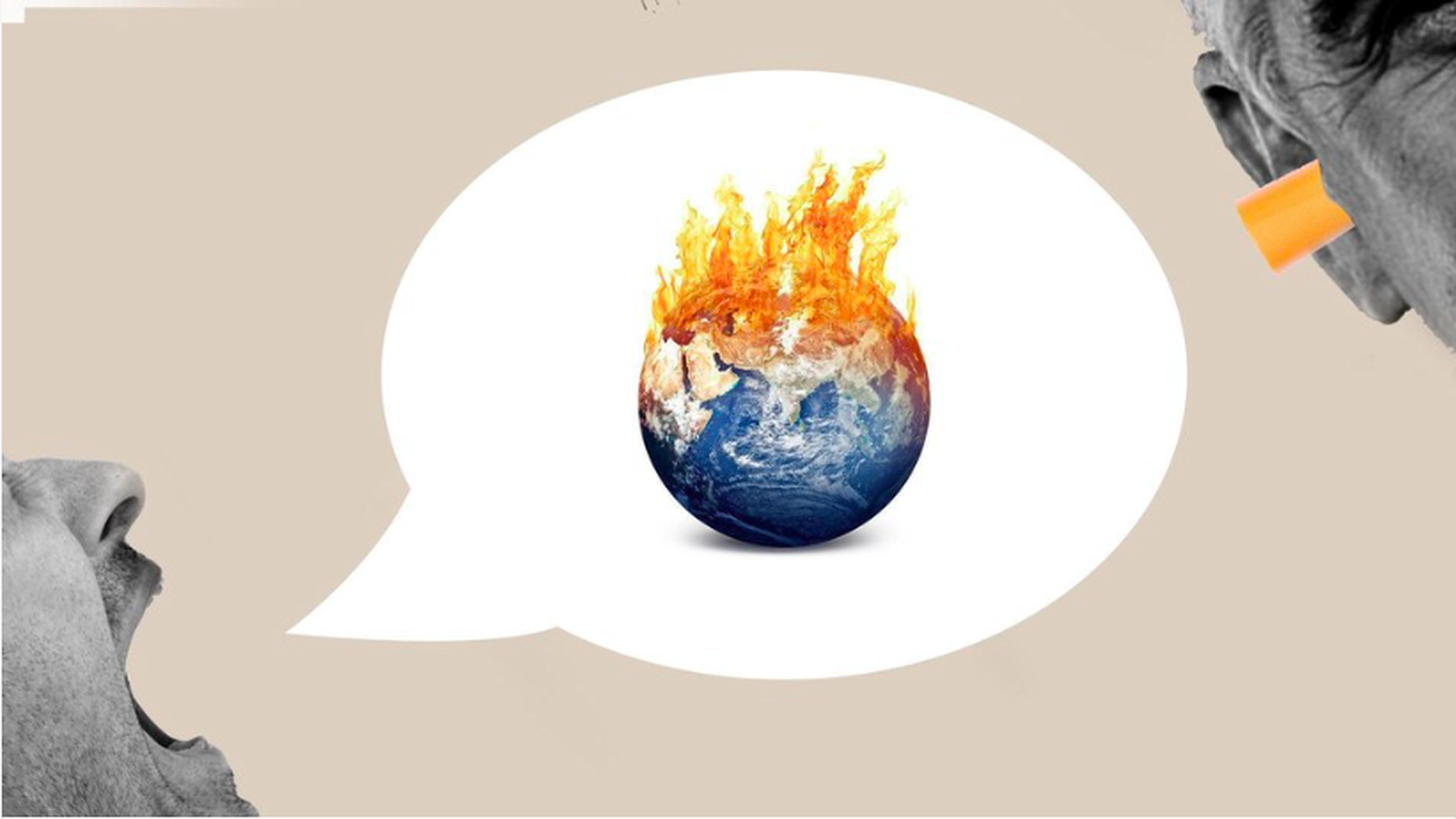 Washington is a mess when it comes to climate change, split in two mutually exclusive groups of people: those who think the issue is the most urgent problem facing the world and those who refuse to acknowledge it's a problem at all.
Why it matters: Dealing with climate change should be a priority for the U.S. government, but it's impossible with two sides that don't even agree on the terms of the debate. Congress hasn't seriously considered a climate bill since 2010, the last time any sizable group of congressional Republicans were willing to talk openly about addressing the issue. Meanwhile, outside of the beltway, concern about climate change is at record highs, according to a March Gallup poll.
Click here to read the whole thing.
https://www.axios.com/newsletters/axios-generate-855f429a-42b5-40dc-a23e-077c339e15ac.html?chunk=1#story1
Breaking in oil: Huge producers signal extended limits
Saudi Arabia and Russia signaled Monday that they'll get behind a longer term extension of the supply-limiting deal that OPEC and some other big producers struck late last year, Bloomberg reports.
"In separate statements just hours apart on Monday, the world's largest crude producers said publicly for the first time they would consider prolonging their output reductions for longer than the six-month extension widely expected to be agreed at the OPEC meeting on May 25," their story states.
Why it matters:
the late 2016 deal helped low crude prices recover to more moderate levels. In the U.S., this helped to get the years-long production surge headed upward again.
https://www.axios.com/newsletters/axios-generate-855f429a-42b5-40dc-a23e-077c339e15ac.html?chunk=2#story2
Climate pressure mounts ahead of Trump-world meetings
Tomorrow brings some potentially pivotal Trump administration meetings on whether to abandon the Paris climate accord. Pressure from both directions is mounting ahead of the decision that could come this week. Here's a few developments . . .
From the right: Three dozen conservative and climate-skeptic groups, led by the Competitive Enterprise Institute and fossil fuel-backed American Energy Alliance, have a new letter urging Trump to bail.
"Failing to withdraw from Paris thus exposes key parts of your deregulatory energy agenda to unnecessary legal risk," they argue.
Activist investors: Over 200 investors, including the huge California and New York State pension funds, have a new open letter to G-7 and G-20 nations backing the Paris deal and urging governments to craft strong emissions-cutting plans.
The pitch: "The implementation of effective climate policy mechanisms and the regular monitoring of outcomes is vital for investors to make well-informed investment decisions."
Google, Apple, Facebook: Are among the companies are taking out joint full-page, pro-Paris ads in the D.C. editions of the New York Times and the Wall Street Journal, and it's also running in the New York Post. It argues that the Paris deal is an economic win because it expands cleantech markets for U.S. companies.
Who signed it: Adobe; Apple; Danfoss; Facebook; Gap, Inc.; Google; Hewlett Packard Enterprise; Ingersoll Rand; Intel Corp.; Johnson Controls; Mars Inc.; Microsoft; Morgan Stanley; National Grid; PG&E Corp.; Salesforce; Schneider Electric; Unilever; VF Corp., Blue Cross Blue Shield of Massachusetts; Levi Strauss & Co.; Royal DSM; Tiffany & Co.
https://www.axios.com/newsletters/axios-generate-855f429a-42b5-40dc-a23e-077c339e15ac.html?chunk=3#story3
What we're watching this week
Congress: It's crunch time for a GOP push to kill an Obama-era Interior Department rule that regulates emissions of methane from oil-and-gas operations on public lands.
Lawmakers have just a few more days to use the Congressional Review Act to nullify regulations issued very late in Obama's presidency.
Several members have not divulged their position, and a vote is not yet scheduled, but one plugged-in aide tells Axios it's likely to happen and the vote will be close.
More Congress: A Senate Energy and Natural Resources Committee panel gathers Wednesday for a hearing on several water- and hydropower-related bills.
Members of the Environment and Public Works Committee will gather a hearing Tuesday on water resources and a session Wednesday on the Endangered Species Act. Details here.
Climate change: the latest round of U.N. climate meetings opens today in Bonn, Germany amid questions over whether the U.S. will stay in the Paris deal.
In case you missed it: the U.S. is sending a small delegation, but a State Department official warned not to read anything into the U.S. decision to participate.
Via the BBC, concern over the U.S. intentions about Paris is "likely to be the main focus" of the talks.
Arctic: Secretary of State Rex Tillerson will attend this week's meeting of the multilateral Arctic Council in Alaska, where the U.S. will hand off the rotating presidency to Finland.
To watch: How the Trump administration's reversal of Obama's climate focus will affect the meeting outcome and U.S. interactions going forward with the group, which does lots of work on the topic.
https://www.axios.com/newsletters/axios-generate-855f429a-42b5-40dc-a23e-077c339e15ac.html?chunk=4#story4
One bonus thing: climate chatter
Axios reporter Amy Harder talked to a lot of people for her column today on Washington's broken climate debate. Here are some quotes that didn't make the final cut, but which we found interesting and wanted to share with you:
Jerry Taylor, president of the Niskanen Center, a conservative group that supports a carbon tax, on GOP thinking on climate:
"Tectonic plates beneath the Republican party are not stable. That's not obvious to anyone who is not engaging with Republicans, but it's fairly obvious to us."
Billionaire climate activist Tom Steyer, on most Republicans not acknowledging scientific consensus on climate:
"We have been far too nice waiting for them to be willing to admit obvious truths that they know, but won't admit publicly because they think it's bad politics."
Ted Halstead, CEO of Climate Leadership Council, a group of conservative leaders pushing for climate policy:
"Democrats and environmentalists have done themselves a disservice over the years by putting forth such an alarmist message it prevents people from thinking through practical solutions."
Ed Maibach, climate change communications professor at George Mason University, about the difficulties of conveying the details of climate change science:
"Most people are not motivated to actually learn the facts about anything."