Axios Generate
February 09, 2023
🚀 Let's do this! Today's newsletter has a Smart Brevity count of 1,253 words, 5 minutes.
🗓️ Join Axios on Wednesday, Feb. 15, at 6pm ET at Hawk 'n' Dove in D.C. to celebrate the new Axios Pro Energy Policy newsletter. The happy hour features an interview with Sen. Kevin Cramer (R-N.D.). Register
⛵ Michael McDonald, who's on yacht rock's Mt. Rushmore, celebrates a birthday Sunday and his voice animates today's intro tune...
1 big thing: When plants get sick, we do too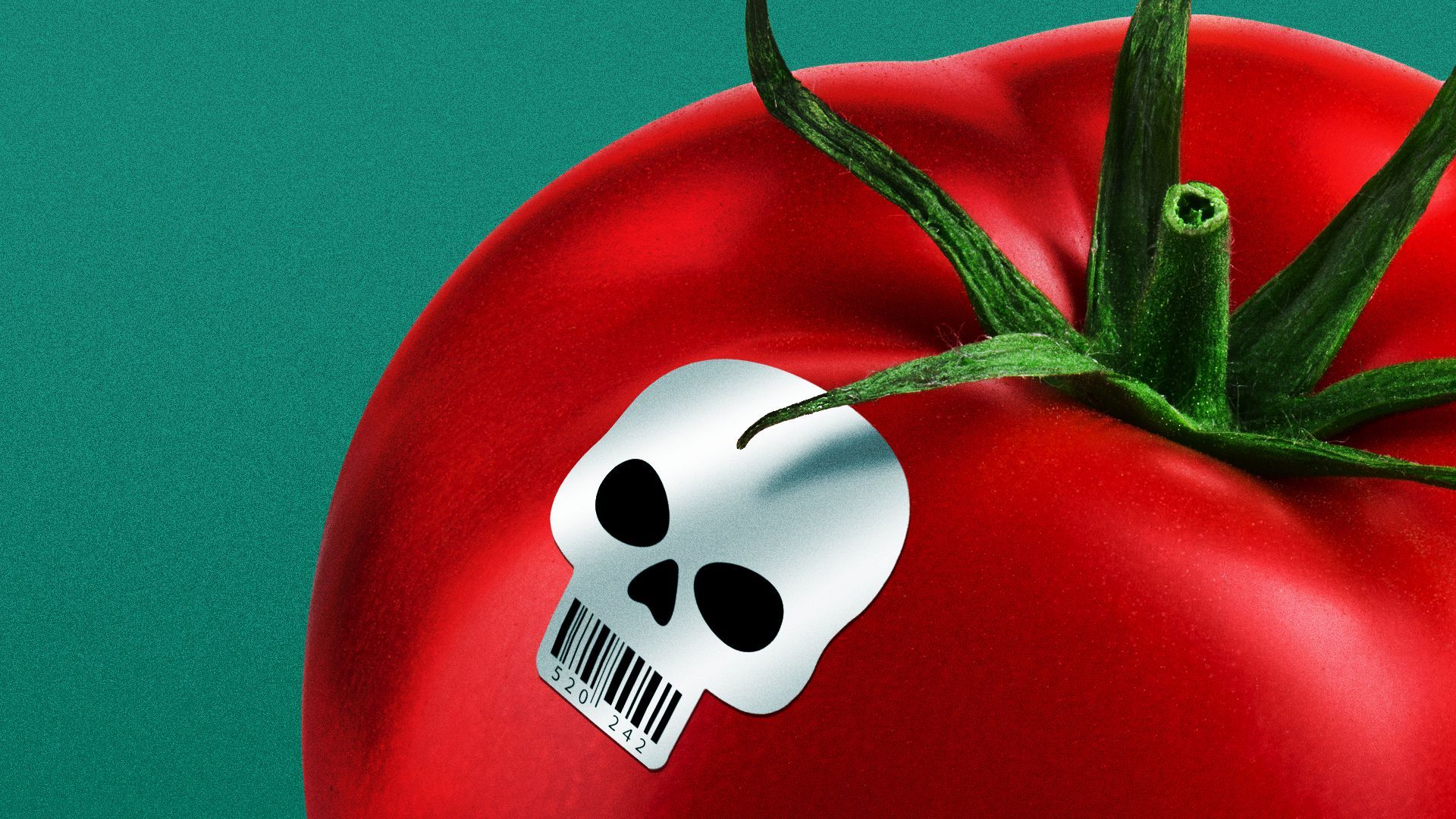 Declining plant health could mean increased food prices for already constrained American consumers, experts tell Axios' Ayurella Horn-Muller.
Driving the news: It might not be obvious why the health of plants is a contributing factor to food shortages in developed countries.
But there's a direct connection — when they're diseased, there's less food to go around, and prices rise accordingly.
A heady cocktail of climate impacts mixed with conservation failures is contributing to the problem.
How it works: Warming temperatures fueled by climate change are increasing the risk of plant pathogens and pests spreading into new ecosystems.
What they're saying: "Plant health can impact our food supply, our food security," Tim Widmer, a senior Agriculture Department expert on crop health, tells Axios.
If enough staple crops are devoured by insects or become diseased, Widmer says U.S. consumer food prices — which are already substantially higher than average — could climb in response.
"Now with climate change, that too, is putting an extra pressure on our food supply, in terms of plant health," says Widmer, who's with USDA's Agricultural Research Service.
The intrigue: The relationship between crop production and food security in developing countries has been well established, but the impacts on wealthier nations, where food insecurity is more of a social problem, have been less clear.
The U.S. isn't "immune" to the impacts of declining food production, per the CDC.
According to the agency, food insecurity rises as the cost of food increases, and so do rates of micronutrient malnutrition, which occurs when healthy foods are inaccessible or people go hungry.
"Here in the U.S., I think we have taken food for granted, because we've always had a good supply," Widmer says, noting that the COVID pandemic exposed supply chain vulnerabilities, such as nationwide grocery shortages.
What we're watching: A 2022 report by the Environmental Defense Fund forecasts that under a moderate emissions scenario, the U.S. will see "significant climate burdens" on crop production in the Midwest as soon as 2030.
The report looks at projected changes in seasonal temperatures, but does not assess the impacts of pests and diseases, which are responsible for anywhere between 20% to 40% of losses to global crop production, per the United Nations' Food and Agriculture Organization.
2. China calls the shots on global energy demand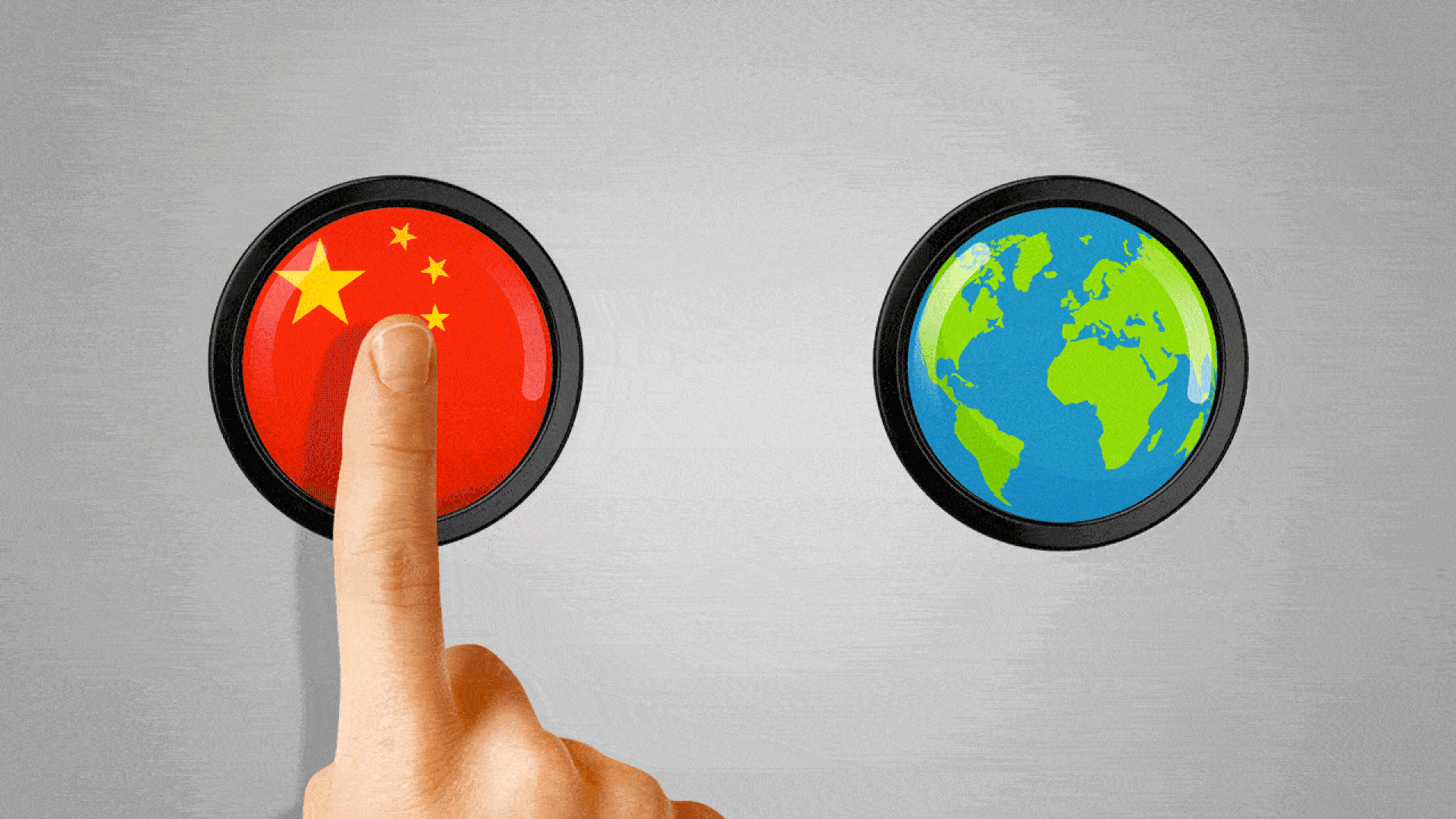 A pair of new analyses add perspective to a picture familiar to Generate readers: China is the straw that stirs the drink of global energy markets, Ben writes.
🗞️ Driving the news: China will account for one-third (!) of global power use in 2025, up from one-quarter in 2015, per the International Energy Agency's latest outlook.
A Center for Strategic and International Studies analysis finds that "global energy prices hinge on China's economic recovery."
The country's reopening from COVID restrictions will boost oil and natural gas demand there.
The intrigue: One thing to watch is the ripple effect on European access to LNG to replace Russian gas.
CSIS notes that weak Chinese demand last year freed up cargoes for EU markets.
"If there is a sharp [economic] recovery this year, the oil and LNG markets will tighten, reviving energy security concerns in Europe and elsewhere."
Yes, but: CSIS highlights a number of question marks around China's recovery and energy mix, so the "new normal" on its oil and gas demand is unclear.
📈 One wild stat: In 2000 — not ancient history! — China accounted for 10% of global electricity demand, per IEA, which sees it reaching 33% in two years.
3. January 2023 ranks as world's 7th warmest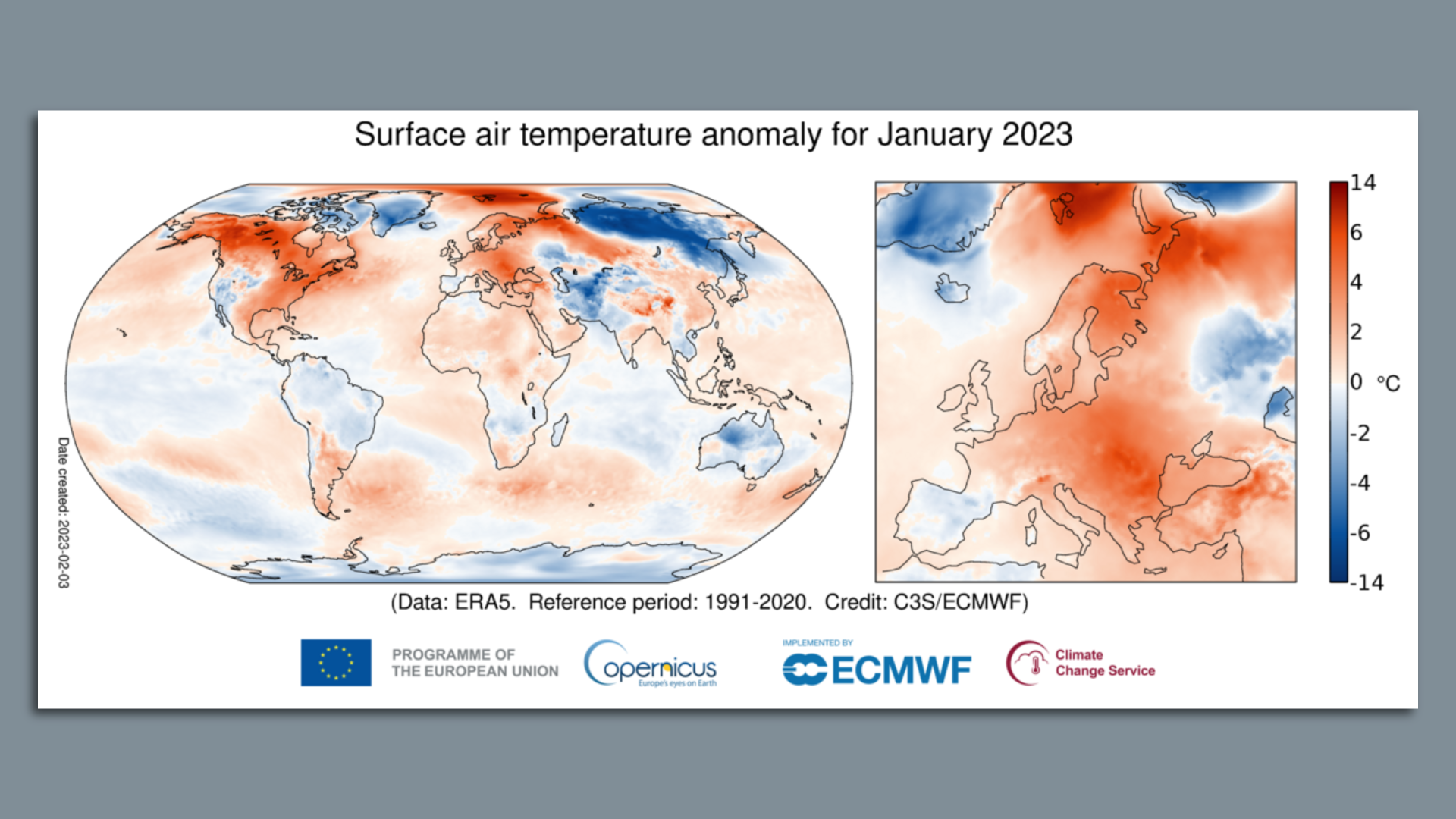 This year started out with the seventh-warmest January on record, with the third-warmest such month in Europe, according to the Copernicus Climate Change Service, Andrew writes.
Why it matters: The relatively cool global ranking in January shows the cooling influence a waning La Niña still has on the pace of warming over the short-term.
The big picture: The world was 0.25°C (0.45°F) warmer than the 1991-2020 average for the month, tying January 2018 and 2021.
The most exceptional warmth occurred across the Balkans, eastern Europe, Finland, northwestern Russia, and the Svalbard region in the Arctic, the EU's climate agency stated in data released Wednesday.
Much of the U.S. was milder than average, particularly in the East.
Siberia saw unusual cold, with a temperature of minus-62.1°C (minus-79.8°F) recorded in the small town of Dzhalinda on Jan. 10, Copernicus stated.
Below average temperatures across the tropical Pacific Ocean reflected the continued presence of La Niña conditions.
Of note: Jan. 1 was Europe's warmest January day on record since at least 1940, with numerous national temperature records falling.
In Warsaw, for example, the high reached 18.9°C (66.02°F), smashing the previous January record by 5°C (9°C).
Bonus: America's extreme January
The U.S. experienced its sixth-warmest January since 1895, with every state in New England plus New Jersey recording their warmest first month of the year, Andrew writes.
Another 20 states had a top 10 warmest January, new NOAA data reveals.
The big picture: Nine atmospheric river storms hit the West Coast from late December through mid-January, leading to more than 700 landslides, NOAA reported.
These storms dumped record amounts of rain and snow on California, causing deadly flooding.
As they barreled eastward, the Western storms spawned more than 100 tornadoes, which is an unusually high number for the month.
4. Catch up fast on policy: Congress and the EU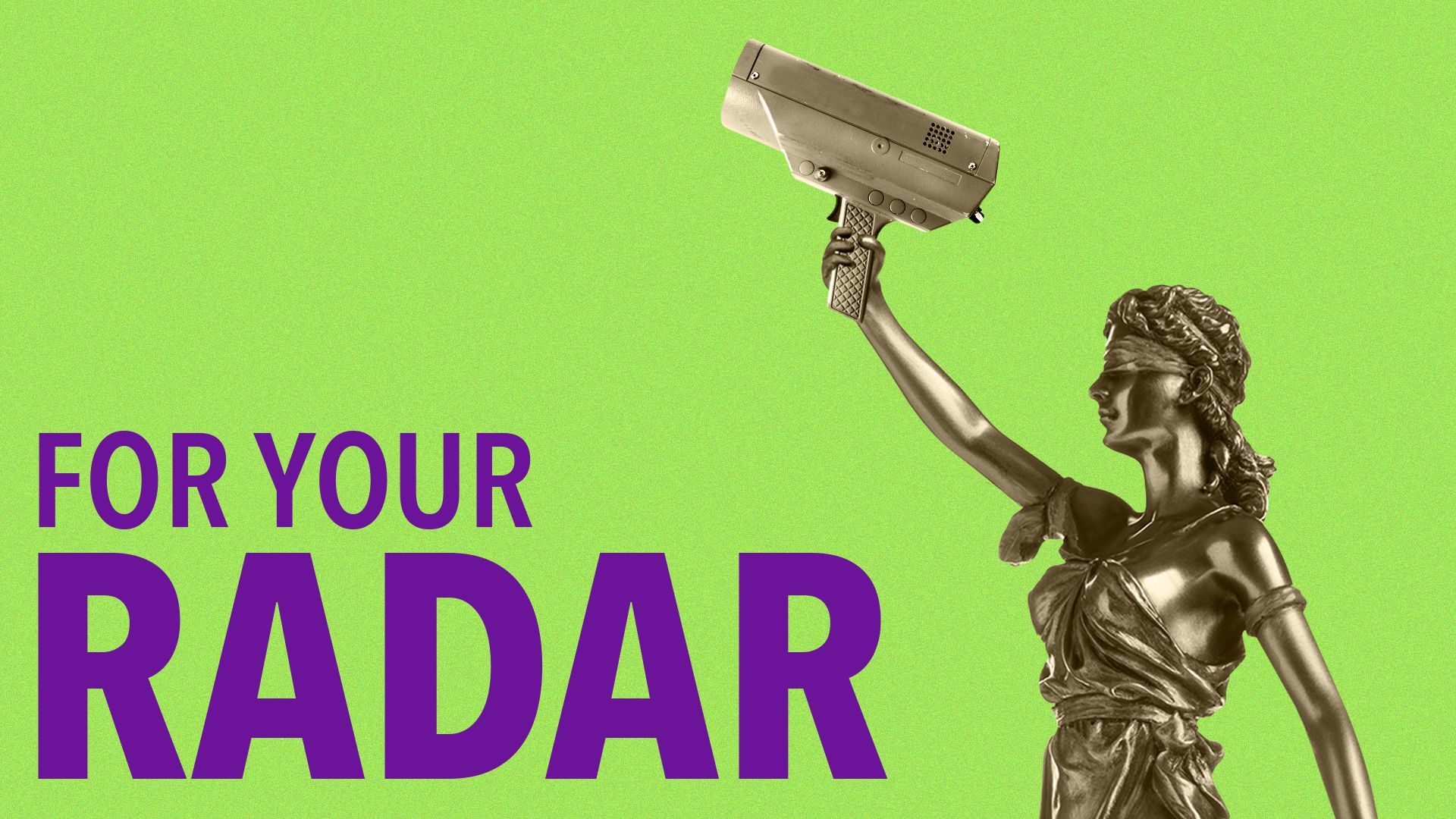 The GOP winning the House majority means a seismic shift in oversight and legislation, so it's worth knowing the behind the scenes players. Axios Pro Energy Policy's Nick Sobczyk takes you there.
Here's a slice of his much wider look at key aides shaping GOP decisions.
Speaker Kevin McCarthy's office: Emily Domenech
Zoom in: Domenech, a senior policy adviser, came over from the House Science, Space, and Technology Committee, where she worked for four years under two GOP leaders. She also has DOE and Pentagon experience.
Majority Leader Steve Scalise's office: Francis Brooke
Zoom in: Brooke, who is Scalise's policy director, was a prominent staffer in the Trump White House. He worked for Mitch McConnell before taking a policy role with former Vice President Mike Pence.
As Trump's domestic energy policy aide, he was involved in the administration's changes to fuel economy standards and other regulatory rollbacks.
For the full story and more content like this, subscribe to the Axios Pro Energy newsletter launching Feb. 13.
🇪🇺 Across the Atlantic, Bloomberg reports on a key meeting today among EU heads of state.
"Leaders in Europe have dialed down the rhetoric aimed at Washington over its massive green subsidy plan, and instead are focusing on how to improve their own policies to make European companies more competitive with the U.S. and China."
5. How satellites can cut energy use on Earth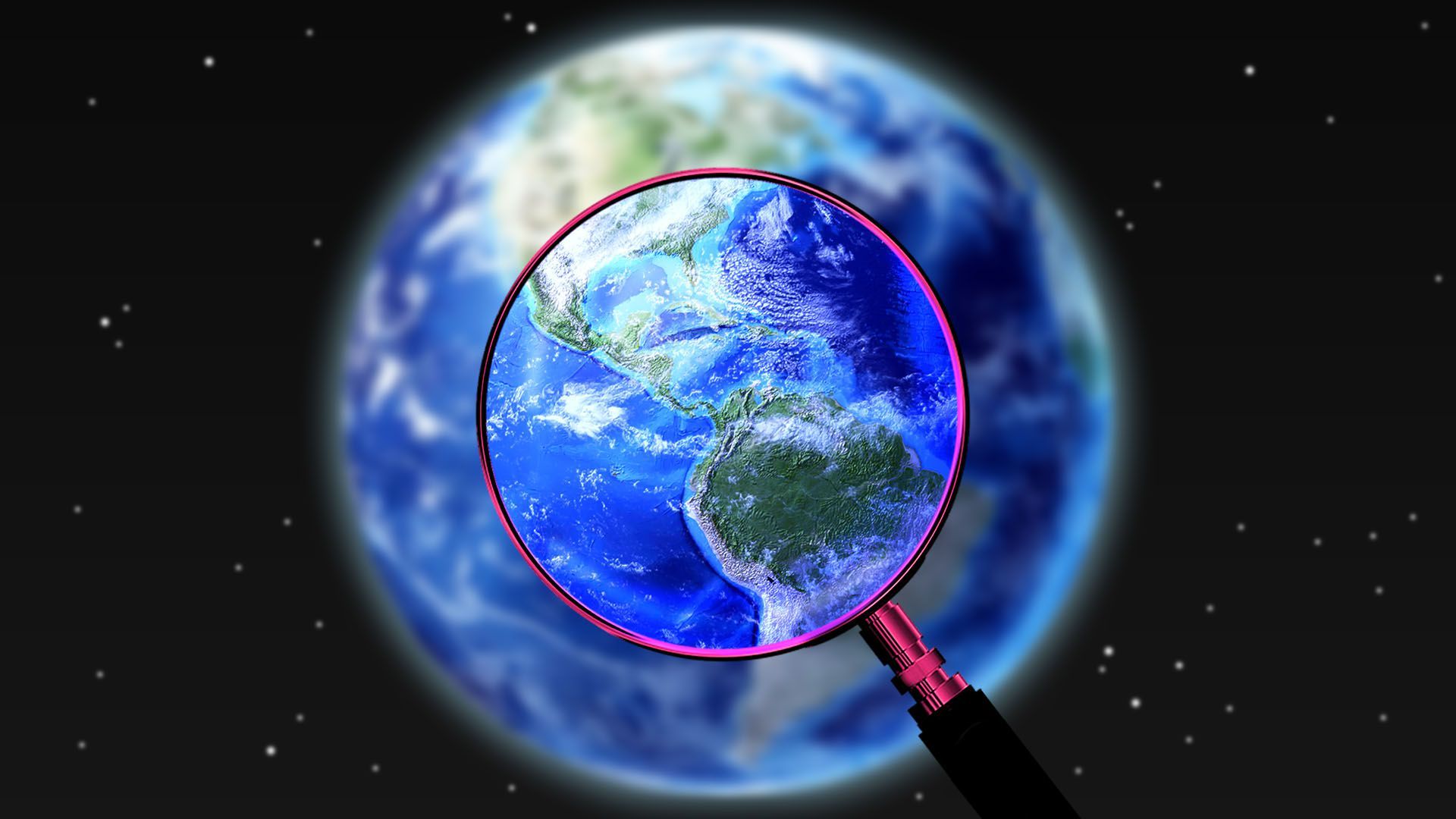 Data from space is helping to fight climate change by optimizing shipping lanes, adjusting rail schedules and pinpointing greenhouse gas emissions, Axios' Miriam Kramer and Alison Snyder report.
Why it matters: Satellite data has been used to monitor how human activities are changing Earth's climate. Now it's being used to attempt to alter those activities and take action against that change.
How it works: Several satellite companies are beginning to guide on-the-ground actions that contribute to emissions cuts.
UK-based Inmarsat, which provides telecommunications to the shipping and agriculture industries, is working with Brazilian railway operator Rumo to optimize train trips — and reduce fuel use.
Maritime shipping is another sector where satellites could help reduce emissions by routing ships more efficiently and prevent communications-caused delays, says Inmarsat's CEO Rajeev Suri. The industry contributes 3% of global greenhouse gas emissions.
📬 Did a friend send you this newsletter? Welcome, please sign up.
🙏 Thanks to Nick Aspinwall and David Nather for edits to today's newsletter.