Good morning and welcome back! A quick note for D.C.-area readers: Tomorrow morning Axios' Mike Allen will be interviewing Senate Majority Mitch Leader McConnell and Senator Mark Warner (D-Va.), vice chair of the Senate Intelligence Committee. RSVP for the event here.
Ok let's dive in . . .
https://www.axios.com/newsletters/axios-generate-843996c9-4dd7-44ca-9100-ad4ceabd08ee.html?chunk=0#story0
The next ANWR battles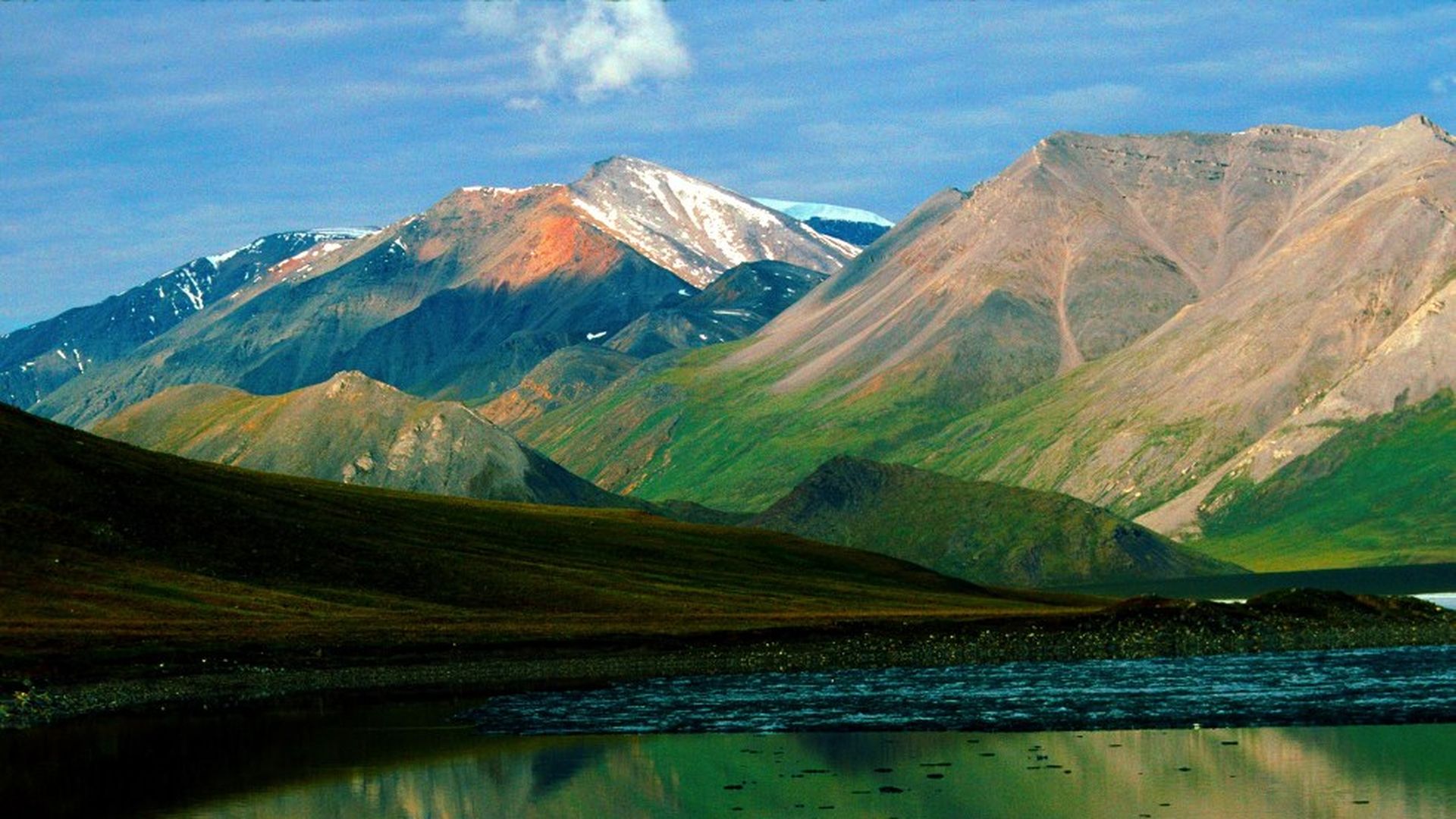 After Senate passage in the wee hours of Wednesday, the House is slated to vote on and send a tax bill for President Trump's signature that opens Alaska's Arctic National Wildlife Refuge to oil exploration later today.
Why it matters: The bill mandates the first lease sale within four years, although the Interior Department declined comment Tuesday as to how quickly they would seek to schedule a lease sale. The bill is a major, long-sought victory for Alaskan lawmakers and other backers of opening the ANWR's coastal plain, who say developing the area will help boost the state's economy.
Reality check: While ANWR may contain huge hydrocarbon resources, there's no guarantee oil will ever be produced there. For one thing, procedures for both leasing and permitting give environmental groups an avenue to litigate development efforts, with targets for lawsuits including the environmental analysis underpinning the sale of drilling blocs. For another thing, the political clock could be a factor.
Procedures: One of the multiple steps in the process is the detailed environmental impact statement that must underpin any lease under the National Environmental Policy Act. David Hayes, who was the Interior Department's deputy secretary under former Presidents Obama and Clinton, says that could take two years.
Political clock: All together, the whole detailed process moves slower than the political calendar. While it's hard to envision a political sea change big enough that Congress would re-impose a drilling ban, a potential Democratic presidential administration could make it difficult for companies to proceed with drilling even if they hold leases. A Barclays note out this morning agrees.
https://www.axios.com/newsletters/axios-generate-843996c9-4dd7-44ca-9100-ad4ceabd08ee.html?chunk=1#story1
On my screen: Tesla's truck, data tech, chocolate
Tech finance: Maana, a Silicon Valley data tech company that works with big energy companies to improve their operations, said it has raised another $28 million from funders including China International Capital Corporation as well as existing investors Chevron, Saudi Aramco and Shell.
"That blue-chip companies are investing in a start-up founded just five years ago, highlights the growing interest in the potential for AI to help improve business performance," reports the Financial Times.
Electric vehicles, part 1: Via Reuters, another big company is going public with reservations for Tesla's electric semi-truck as UPS pre-orders 125 of them — the largest such order made public thus far.
Industry support: As we've noted in recent items here and here, the decisions by corporate giants like Walmart and PepsiCo, while not actual purchases, signal something of an industry vote of confidence in the truck despite Tesla's recent rough patch.
Go deeper: The Los Angeles Times has a deeply reported feature that explores the prospects for electric trucks to eventually be more than a tiny, tiny share of the overall industry. "A typical price for a new diesel truck is $120,000. The main operating cost is the driver and the diesel fuel. Tesla claims a Tesla Semi owner could save $200,000 in net fuel costs over the vehicle's lifetime. Early buyers will be eager to test whether that's true," the story notes.
Electric vehicles, part 2: Greentech Media has an interesting look at how widespread adoption of EVs in the future (right now they're a tiny portion of vehicle sales) could affect electricity grids. "Failure to properly account for these effects could lead to a situation where, for example, EVs increase rather than decrease the demand for fossil fuels by upping the requirement for peaking power on the grid," their piece notes.
Climate change: Contrary to some reports, it won't make chocolate taste better, according to NPR.
https://www.axios.com/newsletters/axios-generate-843996c9-4dd7-44ca-9100-ad4ceabd08ee.html?chunk=2#story2
Listening notes
Here's a few good energy-themed podcasts to keep you company while wrapping presents or whatever you do with headphones on...
Where we are, where we're going: The new edition of Energy 360, a Center for Strategic and International Studies podcast, looks at the big energy stories of 2017 and what to watch next year.
Iran decisions: The latest episode of the Columbia Energy Exchange looks at sanctions policy with a wide lens, and then zooms in on how reimposing sanctions on Iran could complicate U.S. dealings with multinational energy companies.
Methane wars: Platts Capitol Crude looks at the legal and regulatory battles over oil-and-gas sector methane emissions as the industry launches a voluntary initiative.
Solar: CleanCapital's Experts Only podcast chats with Adam Browning, executive director of the group Vote Solar, a conversation that explores federal and state-level policy initiatives and battles.
https://www.axios.com/newsletters/axios-generate-843996c9-4dd7-44ca-9100-ad4ceabd08ee.html?chunk=3#story3
ICYMI: EPA parts ways with GOP-linked firm Definers
The Environmental Protection Agency has parted ways with Definers, a firm run by veteran GOP operatives that the agency had brought on with a $120,000 contract for media tracking, according to The Washington Post. Company president Joe Pounder told the paper it was a mutual decision.
The contract had brought waves of attacks from Democrats and outside groups, in part because Definers is known for opposition research, even though the company and EPA said the work was limited to media services.
Go deeper: My colleague Haley Britzky summarizes the backstory over the controversy that erupted over the relationship this week...