Good morning and welcome back!
Today marks 35 years since U2 released the album War, so they'll provide today's intro tune . . .
https://www.axios.com/newsletters/axios-generate-83038e72-cafb-4b31-a2d4-42565b0eabfb.html?chunk=0#story0
Global tech giants bet on Massachusetts battery startup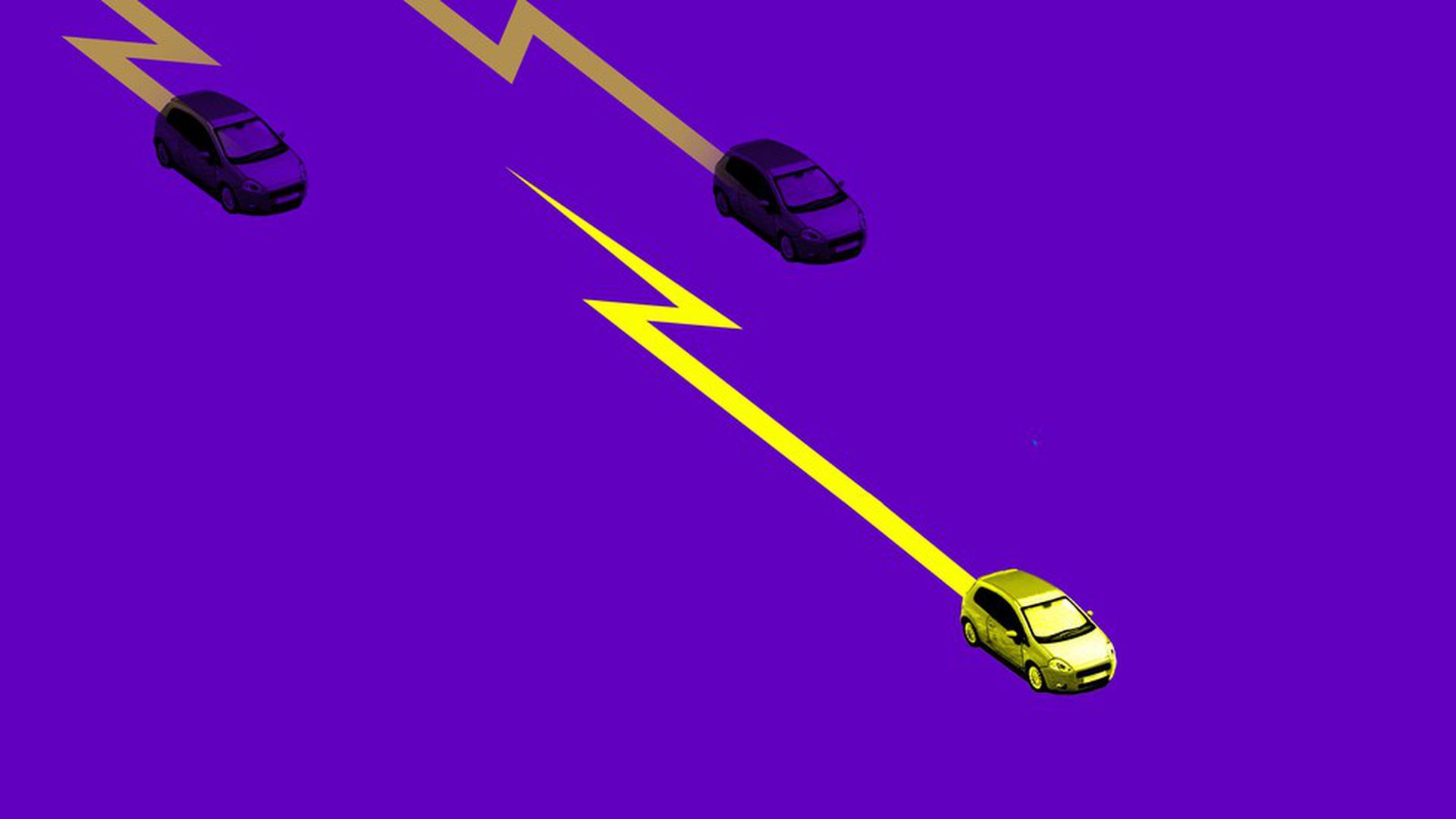 Illustration: Lazaro Gamio / Axios
My Axios colleague Steve Levine has some news in the Axios stream...
The U.K.'s Dyson and South Korean industrial giant Samsung — both bruised by setbacks in their efforts to master modern batteries — are members of an unusually high-powered investment round in a little-known Massachusetts startup.
What we're hearing: Some of the world's biggest industrial companies are part of the $65 million investment in Ionic Materials, attracted by the belief that it has solved one of the longest-unsettled problems in batteries — how to use solid state technology without fire hazards or astronomical production costs.
Other investors: China's A123, Japan's Hitachi, and a French-Japanese carmaking alliance of Renault, Nissan and Mitsubishi.
Why they are in: Ionic claims a breakthrough in solid state technology, a system sought for decades as a potential pathway to the commercialization of ultra-high-energy batteries. It asserts that its liquid crystal polymer — a brand-new material — solves most of the main problems that have vexed solid state researchers.
Why it matters: If Ionic's claims are independently validated and its material can be improved to withstand a punishing regime of up to 1,000 cycles, it could usher in much more affordable electric cars and longer-running smart phones.
Yes, but: Some of the battery experts who chatted with Steve urge caution about some of Ionic's specific assertions about its technology, given the steep challenges solid state especially has faced, along with the lack of complete public data from the company.
Go deeper: Read Steve's full analysis here.
https://www.axios.com/newsletters/axios-generate-83038e72-cafb-4b31-a2d4-42565b0eabfb.html?chunk=1#story1
Latest in oil: Frenemies to meet in Houston
Breaking bread: Via Reuters, "OPEC will hold a dinner on Monday in Houston with U.S. shale firms, two industry sources said, the latest sign of the producer group widening talks about how best to tame a global oil glut."
OPEC Secretary General Mohammad Barkindo is expected to attend the dinner. This would be the second year in a row that OPEC top officials met with U.S. producers on the sidelines of the huge CERAWeek energy conference.
Why it matters: The meetings between competitors underscore the delicate efforts of the cartel and the U.S. industry to create strategic advantages without sending prices into another collapse.
* * *
Crystal ball: Via The Wall Street Journal this morning, "Banks raised their forecasts for oil prices for the fifth month in a row in February, signaling continued confidence that prices will continue to recover as the global supply glut drains due to production cuts."
https://www.axios.com/newsletters/axios-generate-83038e72-cafb-4b31-a2d4-42565b0eabfb.html?chunk=2#story2
Behind the climate support of one young Republican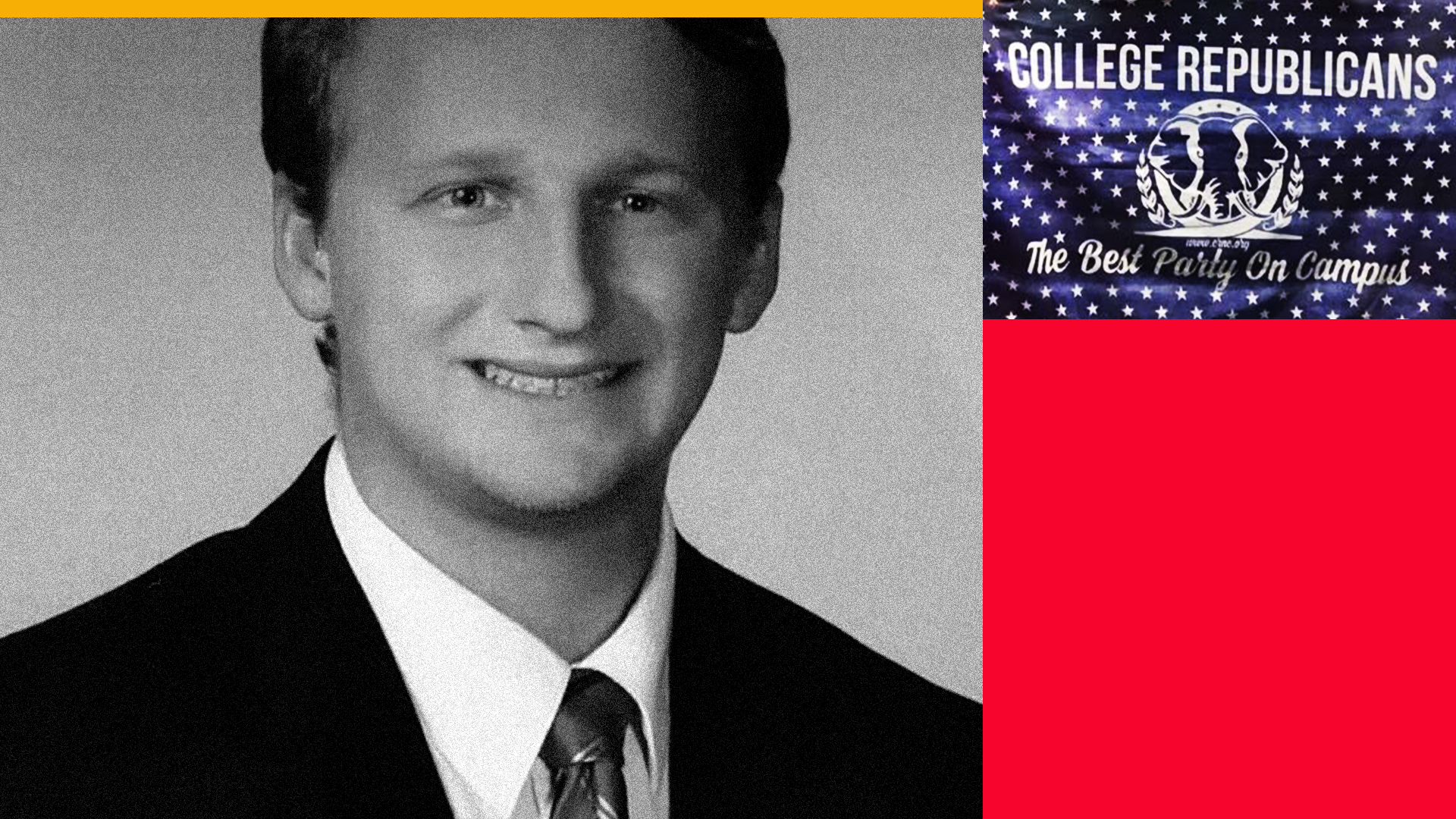 Photo illustration: Axios visuals
My Axios colleague Amy Harder reports...
Dylan Jones is a 21-year-old senior at Kansas University who supports President Trump and gun rights and opposes abortion. As of today, he also supports action on climate change as part of a new student-led coalition across U.S. college campuses.
Why it matters: Jones represents the next generation of Republicans, many of whom don't support the position of most elected Republicans in Congress and in the Trump administration of either ignoring or rejecting outright the issue of climate change.
As chairman of the University of Kansas College Republicans, Jones is coming out in support Wednesday of a proposal being pushed in Washington that taxes carbon emissions and returns the money to Americans via dividend checks. Jones' group is one of roughly 30 announcing support of the plan as part of a new coalition called Students for Carbon Dividends.
"We can't continually deny that something is happening," Jones tells Amy. "We can question what is causing it, why this is happening, how this is happening, but we need to come up with solutions."
Gritty details:
The coalition, founded by Yale University senior Alexander Posner, includes 21 college Republican clubs, five Democratic ones and three campus environmental groups.
Posner interned last summer with the Climate Leadership Council, whose proposal the groups are endorsing.
The council was was created last year by leaders of prior Republican administrations, including James Baker and George Shultz, to push a carbon tax in lieu of regulations.
More: Read Amy's full story here.
https://www.axios.com/newsletters/axios-generate-83038e72-cafb-4b31-a2d4-42565b0eabfb.html?chunk=3#story3
Research corner: Renewables rival gas in U.S. emissions cuts
Renewables contributed roughly the same amount as natural gas to U.S. carbon emissions cuts in 2007–2013, according to new research that quantifies the different forces that have been driving emissions generally downward.
Why it matters: The paper published in the journal Energy Policy counters the conventional wisdom that natural gas has been the driving force in the emissions curbs as the flood of cheap gas unleashed by the fracking boom has shoved coal aside in power markets.
Check out the chart above: The "decomposition analysis" of the 10% emissions cut between 2007–2013 finds that natural gas contributed 2.5%–3.6%, compared to 2.3%–3.3% for renewables. Lower energy demand played a similar role.
What's next: The authors, who include two researchers with the Environmental Defense Fund and Harvard's Gernot Wagner, write that this kind of analysis can be helpful going forward:
"All else equal, such tracking may point to the need to further support renewables deployment in service of energy sector emissions reductions, and like this analysis — highlighting the overemphasis on the role of natural gas in past analyses — serve to nuance policy makers' views of the underlying drivers of CO2 emissions."
* * *
Speaking of coal: "China's appetite for coal increased last year due to a stimulus-driven economic uptick before its party congress, new numbers show, demonstrating how the country's ambitious war on pollution is still second to political necessities," the Financial Times reported Wednesday morning. It's the first increase since 2013.
https://www.axios.com/newsletters/axios-generate-83038e72-cafb-4b31-a2d4-42565b0eabfb.html?chunk=4#story4
Sizing up geopolitical risks in oil
Glass half-something: The consultancy Verisk Maplecroft predicts that even the most precarious global hotspots probably won't wreak havoc on oil markets this year because the descent into outright military confrontations is unlikely.
The only two geopolitical flashpoints with "realistic potential" to impact oil prices if they escalated in 2018 are the Korean peninsula and the ongoing "cold war" between Saudi Arabia and Iran, Verisk Maplecroft's new analysis says.
However, "we do not believe geopolitical risks from these regions will carry a direct threat to oil production or the stability of oil prices in 2018."
Yes, but: Their Government Stability Index sees escalating risk in many oil-producing regions outside the U.S. over the next three years. The number of countries expected to be less stable by early 2021 outnumbers those getting more stable:
"[T]he stability of many producing countries with flows of upstream oil and gas investment is likely to worsen by 2021. Chief among these are Russia, Kazakhstan, Egypt, Uganda, Kenya and Ecuador, while Algeria, Vietnam and Colombia are also likely to see a deterioration in political stability."
U.S. a safe bet: "Companies that place a higher proportion of new investment into the U.S. will be less exposed to volatility abroad."
Russia getting dicier: "For upstream investors with exposure to Russia and Kazakhstan, succession is a key concern, as uncertainty increases over who will succeed Putin and the ageing President Nazarbayev. It is over 90% likely that stability will fall in these countries."
Go deeper: The summary found here has a handy graphic that charts risk and investment trends through early 2021.
https://www.axios.com/newsletters/axios-generate-83038e72-cafb-4b31-a2d4-42565b0eabfb.html?chunk=5#story5
Biofuels stalemate is still a stalemate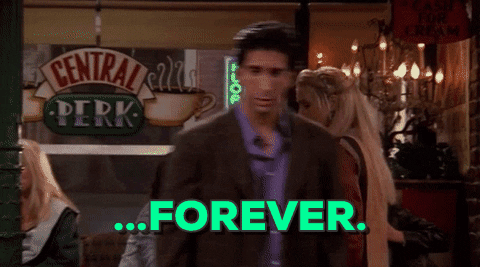 No deal: Via Bloomberg, "Donald Trump's meeting with senators warring over the future of a program designed to boost biofuels ended without a breakthrough Tuesday, prolonging a clash that could undermine the president's political appeal in Pennsylvania and Iowa."
Yes, but: The White House and perhaps Trump himself plans more discussions this week with oil and biofuels industry officials, according to multiple reports.
Diverging views: Iowa's senators emerged from the meeting with some pretty downbeat comments. But, Texas Sen. Ted Cruz, who represents the refining industry side of the debate, was more upbeat.
* * *
One more policy note: The Pebble Partnership, which is trying to develop a huge gold and copper mine in Alaska's environmentally sensitive Bristol Bay watershed, has expanded its lobbying presence by tapping Squire Patton Boggs, a newly public filing shows.
Flashback: EPA dealt the company an unexpected setback last month by announcing that it would maintain, at least for now, Obama-era restrictions that have blocked the project.