Axios Generate
May 13, 2022
🍺 Hello Friday. Today's Smart Brevity count is 1,167 words, 4.5 minutes. 
📬 Did a friend send you this newsletter? Welcome, please sign up.
🎶 Happy birthday to the brilliant Stevie Wonder, who has today's intro tune...
1 big thing: U.S. is monitoring war's environmental toll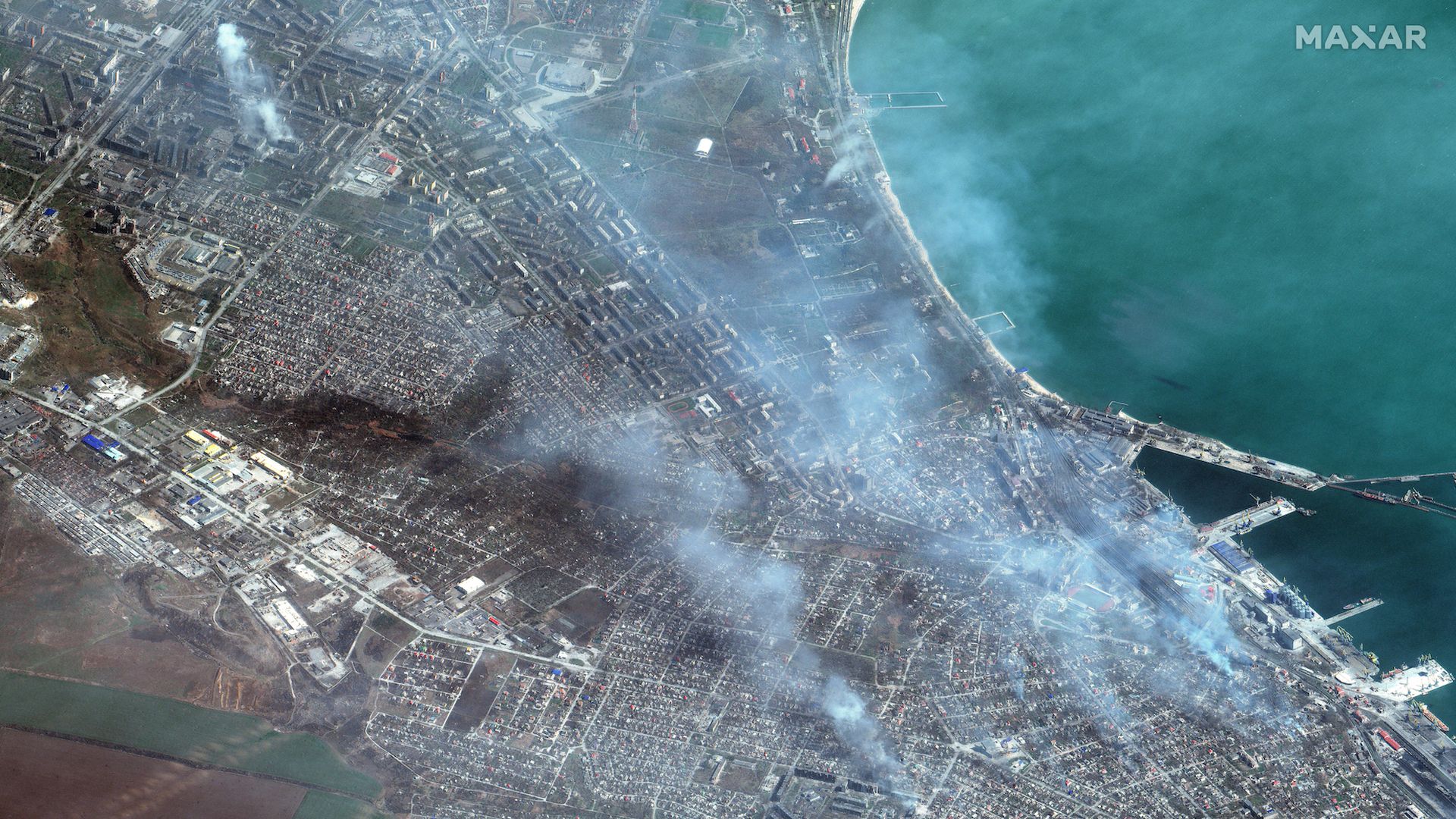 Senior U.S. officials are huddling weekly to assess and share information on the environmental threats Ukraine faces due to Russia's invasion, Axios has learned, Andrew writes.
The goal of the interagency group, which is comprised of 21 federal agencies, is to assist the Ukrainian government with tracking and mitigating environmental hazards, some of which could last for years after the fighting ends.
Why it matters: The destruction of civilian infrastructure, such as water treatment plants, fuel depots and hazardous waste sites, is creating complex threats to the ecosystems people depend upon for food, water and other uses.
Zoom in: The State Department stood up the working group about a month ago in response to a request for assistance from the Ukrainian government, officials told Axios.
Participants include representatives from NASA, the EPA, the National Oceanic and Atmospheric Administration (NOAA), the U.S. Forest Service, the Army Corps of Engineers, the U.S. Geological Survey and the Department of Defense.
The Forest Service and its partners in Ukraine are working to monitor wildfires and run fire risk models for the Chernobyl Exclusion Zone, where fires could spread radioactive material.
Known as the "Interagency Working Group on Environmental Damage in Ukraine," the group covers a wide range of issues, from pollution resulting from the war to changes in wildfire risk as battles rage in and around forested lands. In addition, war-related waste and debris management is part of its purview, as is biodiversity loss.
The group is spearheaded by the State Department's Bureau of Oceans and International Environmental and Scientific Affairs. Other bureaus are assisting, an official said.
The intrigue: Ukraine requested help in documenting environmental damage in part to try to hold Russia accountable for it after the conflict, the official said.
Ukraine is seeking access to data that can reveal a before-and-after view of the country's environmental resources, including any harm the war has on protected lands, as well as damage that causes significant amounts of pollution, the official stated.
Between the lines: The work the U.S. is doing includes everything from satellite monitoring of pollution and possible wildfires via NASA satellites and Forest Service programs to monitoring agricultural resources and supply chain disruptions to Ukraine's prized wheat crop.
NASA is preparing wheat yield reports and tracking the progress of the harvest, as well as monitoring global crop conditions.
The Forest Service is working to scale up wilderness-based therapy programs for those traumatized by the conflict, once it's safe to do so, said Lara Peterson, who helps direct its international programs.
Our thought bubble: In war, the environment typically suffers. Ukraine and the U.S. are essentially engaged in an environmental intelligence-sharing relationship, much as the military is with the Ukrainian armed forces.
2. Ethanol emerges as carbon capture focus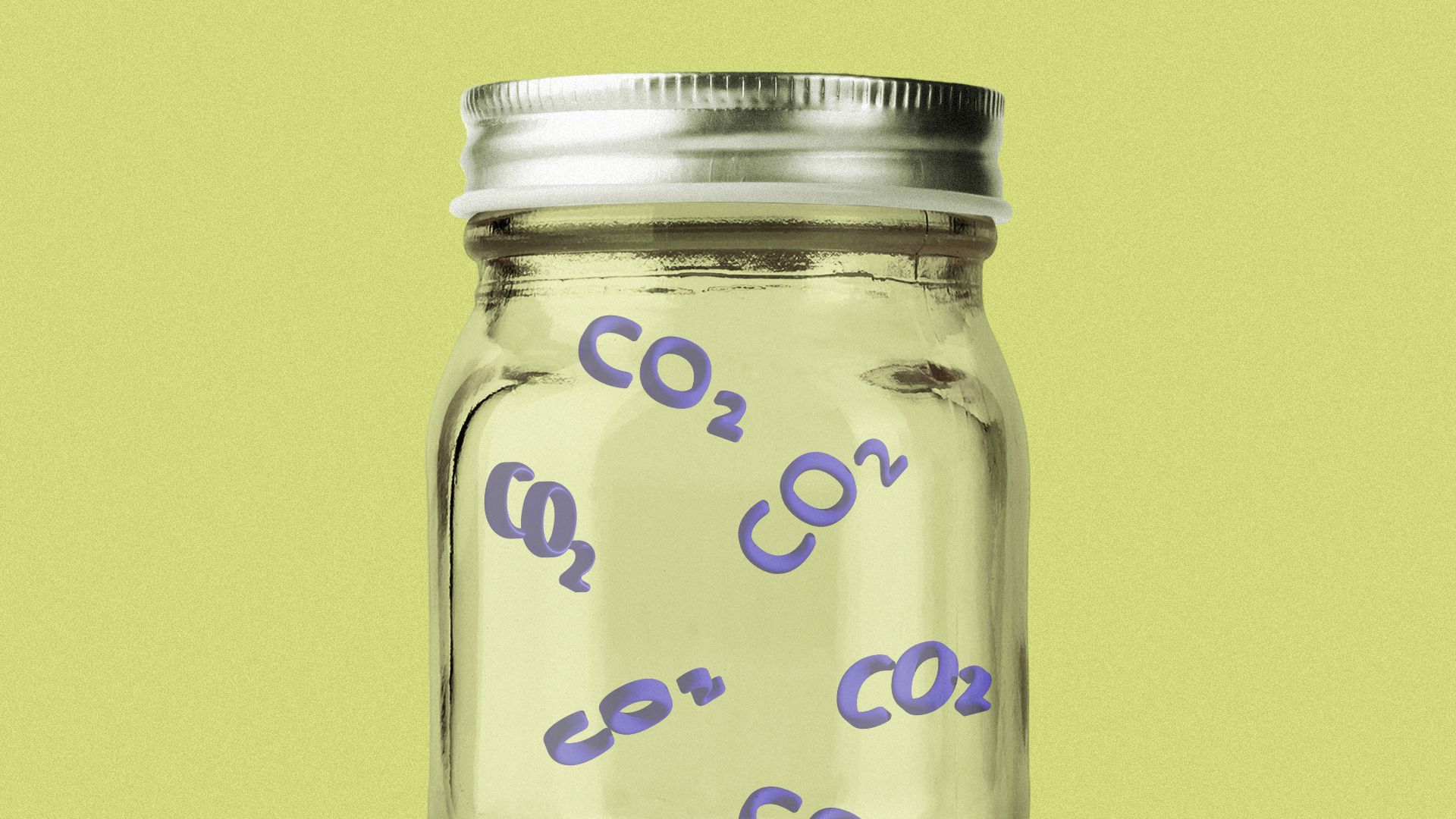 Projects to trap and store carbon emissions from ethanol plants moved forward on two fronts this week, Ben writes.
Driving the news: Summit Carbon Solutions announced over $400 million in new equity pledges for a multistate Midwestern project.
Most comes from the TPG Rise Climate, a fund of private equity giant TPG.
Summit envisions capturing CO2 from 32 ethanol plants in five states (and a proposed fertilizer plant). It would travel through a 2,000-mile pipeline network to a geologic storage site in North Dakota.
Prior investors including shale giant Continental Resources and the TPG-led round brings total commitments above $1 billion, Summit said.
Separately, the firm Carbon America struck a deal with ethanol producers in Colorado for CO2 capture from a pair of ethanol plants there.
It would travel via pipeline to a deep storage site in the northeastern part of the state. The Colorado Sun has more.
Why it matters: Summit touts its proposal as the world's largest CO2 capture and storage (CCS) project.
A spokesperson said the claim refers to the breadth of the pipeline network and the 12 million tons of annual permanent storage envisioned.
Carbon America says its agreement with Sterling Ethanol and Yuma Ethanol would be the first commercial CCS project in Colorado.
3. Europe's teetering push to ban Russian oil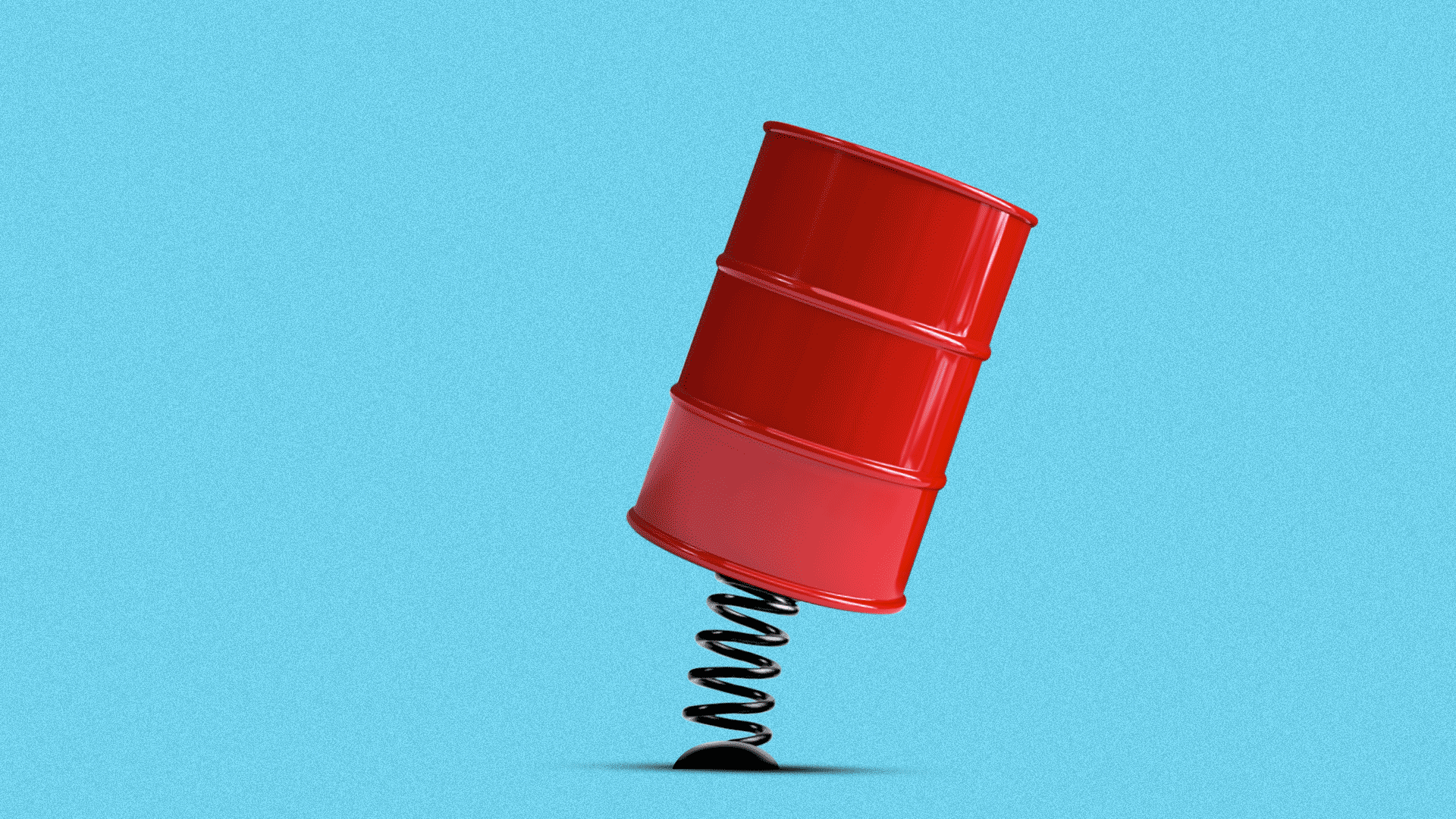 Multiple reports from Europe signal that EU officials may delay plans for a phased-in ban on Russian oil imports amid Hungarian opposition, Ben writes.
Driving the news: Politico reports that it's emerging as an option to enable a broader new sanctions package to proceed.
"[T]he complete ban on all imports of Russian crude and refined fuels could be put aside for now, while work continues on a compromise deal that Hungary can accept," it reports.
Bloomberg has the story too.
Why it matters: A ban would be the bloc's strongest move yet to wean itself off Kremlin-backed energy, and Europe is a huge and lucrative market for Russia.
"Such a delay would be a major setback for the EU's efforts to counter Vladimir Putin's war in Ukraine," Politico's story notes.
4. Support for LNG exports to Europe — with caveats
New polling shows support for expanded U.S. gas production to help boost shipments to Europe, where officials hope to cut heavy reliance on Russian supplies, Ben writes.
Driving the news: Sixty-one percent of U.S adults polled this month are in favor, including 70% who identify as Republican or "lean Republican," and 55% of Democrats and Dem-leaners, the Pew Research Center said.
Why it matters: The Pew survey comes as Europe has for months been the top destination for generally rising U.S. liquefied natural gas exports.
And in late President Biden and EU officials announced plans for a big boost in U.S. shipments there throughout this decade.
Yes, but: Check out the chart above. Majorities of respondents in both parties want domestic prices to be a "major" consideration in export decisions.
There's a big partisan split on climate change, however, with Democrats saying the climate impact should also be a major factor.
Catch up fast: LNG's role in climate policy is tricky.
Gas emits vastly less CO2 when burned than coal. But methane leaks in the development chain erode the benefits (by how much is a matter of dispute).
And new infrastructure could lock in more long-term use even as scientists say hitting climate targets demand moving away from fossil fuels.
5. 🏃🏽‍♀️Catch up fast on venture capital
💨 SkySpecs, which monitors wind farms via drones and other analytics, raised $80 million in Series D finance led by Goldman Sachs. Other participants include NextEra and Equinor.
TechCrunch notes the company's hardware and software can "detect future equipment failures before they grind those giant turbine blades to a halt."
🔋 6K, which produces materials for lithium-ion batteries, raised $102 million led by Koch Strategic Platforms, with participation from others including Energy Impact Partners and Albemarle.
"They have created a transformative battery material production and recycling eco-system, delivering a versatile technology capable of full-scale production with various chemistries," Koch Strategic Platforms managing director Jeremy Bezdek said in a statement.
🥤 Mission Zero Technologies, a U.K.-based direct air capture startup, raised a $5 million seed round via the Bill Gates-led Breakthrough Energy Ventures and mining giant Anglo American.
"Mission Zero's proposition is that it can drastically cut the amount of energy needed to capture CO2 and thus bring down the cost of capture to less than $100 a ton," Bloomberg reports.
Thanks so much for reading, and have a great weekend!