Axios Generate
September 03, 2020
Good morning. I'm filling in for Ben Geman today, and Generate is taking an extra-long weekend and will be off tomorrow. We'll be back in your inboxes after Labor Day.
Today's Smart Brevity count: 910 words, <4-min read.
1 big thing: Biden's fuzziness on natural gas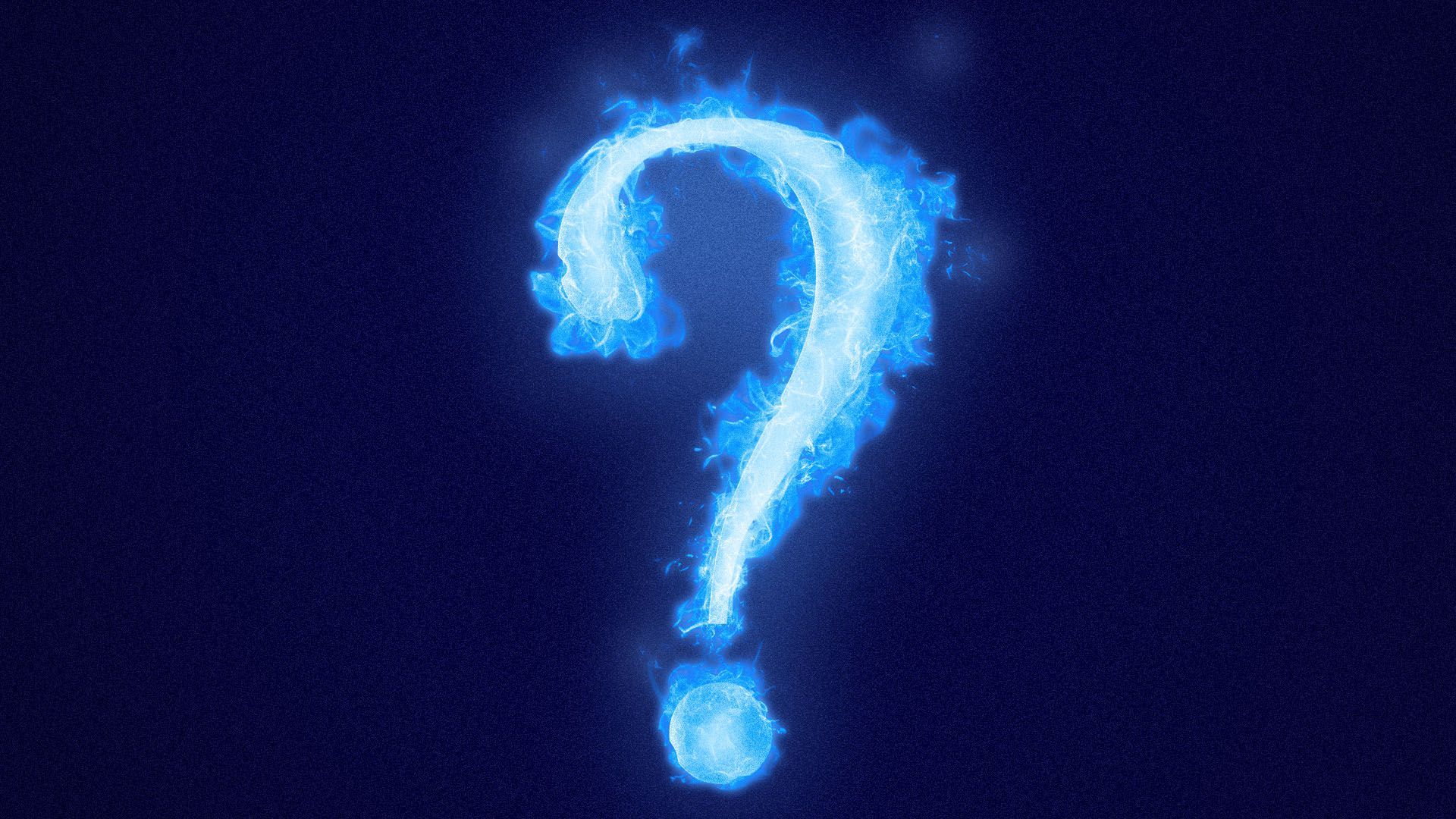 Joe Biden has the most aggressive climate-change plan in presidential election history, but he continues to evade the dicey topic of natural gas.
Why it matters: Natural gas, mostly derived from the controversial extraction process called fracking, is filling an increasingly large role in America's energy system. It's cleaner than oil and coal but is still a fossil fuel with heat-trapping emissions.
Driving the news: This week in Pennsylvania, a battleground state with a big natural gas industry, Biden repeatedly said he is not going to ban fracking "no matter how many times Donald Trump lies about me."
The intrigue: The Biden campaign has largely focused on supporting renewables instead of penalizing fossil fuels, a subtle but essential distinction likely made to not alienate voters in natural-gas heavy swing states including Pennsylvania and Ohio.
That positioning persists despite increased pressure from youth activist groups, chiefly the Sunrise Movement, to target oil, natural gas and coal more directly.
"I thought they could have gone further on fossil fuels," said Varshini Prakash, co-founder of the Sunrise Movement and a participant on a task force that gave recommendations to the campaign. "It's something I pushed for, but ultimately that didn't happen."
Prakash said she couldn't remember what reason the campaign gave for that position. "I think they're making a political calculus."
Since the general election kicked off, Biden doesn't talk much about how he would limit oil and natural gas. "Every time you talk about it, you piss someone off," said one person close to the campaign who spoke candidly only on the condition of anonymity.
Where it stands: The former VP pledged to ban new leasing of oil and gas on federal lands, for which the impact is more symbolic than substantive. Most production is on private or state lands.
Biden's climate plan also calls for a zero-carbon electricity system in the next 15 years and the entire economy by 2050.
Such goals are in line with what scientists say is needed to adequately address climate change on a global level. But they're herculean tasks because the American economy, like the world, is heavily dependent on oil, natural gas and coal.
Natural gas is powering almost 50% of the U.S. electricity system as of late July, up almost 10% from last year. It was less than a quarter a decade ago.
Flashback: Democrats used to widely consider natural gas environmentally friendly energy.
It burns 50% fewer C02 emissions than coal and has very little particulate pollution compared to oil and coal.
But over the last several years, scientists and environmentalists have raised concerns about methane, gas's primary component, and potent greenhouse gas. Methane leaks when companies produce and transport the fuel.
"People used to call it a bridge fuel, including myself. But I think you have got to get off the bridge."
— John Podesta, who has advised the last two Democratic presidents and is advising the Biden campaign
2. What I'm watching: Natural gas exports
Speaking of natural gas, I'm specifically watching what a potential Biden administration would do with exports of liquefied natural gas.
This is worth keeping an eye on for a couple of reasons:
A Biden administration could stop approving projects awaiting government green light (after, ironically, the Obama administration sped the approval process up).
The calculus here would likely consider the global picture, which is often more heavily reliant on coal than the U.S.
"There is still an appetite for gas around the world where you're still seeing gas displacing more polluting coal," Podesta said. "There's going to be a period of time where you're going to continue to see natural gas utilization."
Yes, but: Prakash said she pushed for no exports of oil, natural gas or coal but that deliberation with the campaign and task force settled on no coal exports only.
"If the world needs to stop burning fossil fuels I don't see the purpose of the U.S. supplying other countries with fossil fuels," she said.
The campaign's climate and energy plan doesn't mention fossil-fuel exports. But Biden said during a CNN town hall last year that he would ban such exports depending on what they were replacing abroad.
For the record: A Biden campaign spokesperson declined to comment on the candidate's position on fossil-fuel exports.
Go deeper: Biden: "I am not banning fracking"
3. Despite pandemic, Americans are flying more than others
Americans are hopping on planes more than their counterparts in Europe and the rest of the Western hemisphere, a new U.S. Energy Information Administration analysis shows.
Why it matters: Persistently subdued air travel is one of the biggest reasons analysts are increasingly expecting global oil demand to plateau below pre-pandemic levels.
By the numbers: Jet fuel consumed by U.S. commercial passenger flights as of mid-August was about 43% what was consumed at the same time a year earlier.
That is a higher share than in every other part of the world except China, where it's at 60% compared to its year-earlier counterpart.
Yes, but: The future is, as they say, tough to predict. Demand for jet fuel in the U.S. slumped 18% compared to a week earlier, EIA said in other data released Wednesday.
Go deeper: Summer fuel demand disappoints, challenging economy (WSJ)
4. What I'm reading
Go deeper: This is a regularly occurring feature I post on my Harder Line channel in Axios' new-ish app. Download it here and see what I read on a more regular basis!