Good morning, and happy Monday. I always enjoy hearing from you, whether you have tips, criticism or anything in between. You can reach me by replying here or emailing amy@axios.com. 
My latest Harder Line column has exclusive details on BP's efforts to ramp back up its low-carbon strategy. I'll share that and then hand things back to Ben Geman to get you up to speed on the rest of the news. 
https://www.axios.com/newsletters/axios-generate-7e280cef-7931-421b-b3ef-a69dfd4be9d4.html?chunk=0#story0
Investing like it's 1999: Inside BP's return to renewables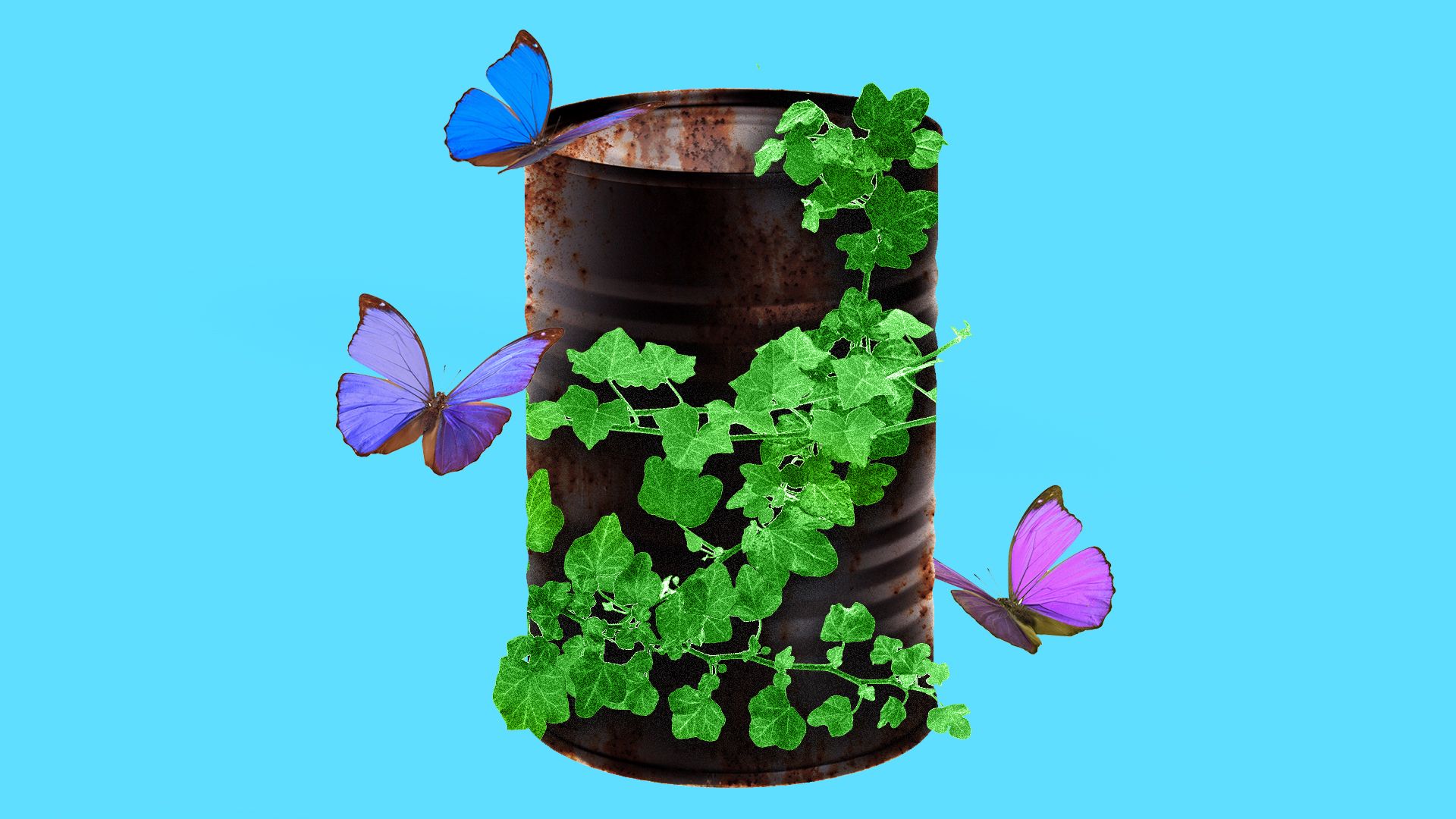 Illustration: Rebecca Zisser / Axios
After investing billions of dollars in renewables 20 years ago and then mostly bailing after big losses, oil giant BP is ramping back up in this space.
Why it matters: BP's new moves are one of the most concrete signs the world's biggest oil companies are slowly investing more in greener businesses, driven by a handful of market and policy trends.
The investments represent just a drop in the bucket of the oil producers' businesses, but they're nonetheless happening despite President Trump's agenda.
Behind the scenes: In an exclusive, wide-ranging interview with Axios earlier this month in Washington, BP CEO Bob Dudley talked about the lessons his company learned when it first invested in renewables and why he sees this time as different and lasting.
What's next: BP is poised to soon announce targets with its low-carbon strategy. Noting the company has been developing it since fall 2016, spokesman Geoff Morrell said: "Informed by all that, we are now able to set meaningful and credible targets, and we anticipate sharing them publicly soon."
One likely time for its release would be with BP's sustainability report this spring.
More: Drill down in the Axios stream here to read about lessons learned and BP's new low-carbon playbook.
https://www.axios.com/newsletters/axios-generate-7e280cef-7931-421b-b3ef-a69dfd4be9d4.html?chunk=1#story1
Big this week: earnings, EPA, SOTU
Business: Earnings season for big oil-and-gas companies is in full swing this week with fourth-quarter reports from Royal Dutch Shell and ConocoPhillips on Thursday and Chevron reporting Friday.
Congress and policy: EPA administrator Scott Pruitt will make his first appearance before the Senate as head of the agency on Tuesday. He'll appear before the Environment and Public Works Committee for a broad oversight hearing.
Also Tuesday, the Senate Energy and Natural Resources Committee will vote on White House nominees for several senior Energy and Interior Department roles. The include nominees for DOE's congressional liaison and Interior's solicitor general.
Trump: The president will give his first State of the Union speech on Tuesday. Expect President Trump to promote his deregulatory moves in the energy space. But our own Mike Allen, in his speech preview, cautions not to look for new policy overall.
Advocacy: Wednesday brings the Investor Summit on Climate Risk, a New York City event co-hosted by the advocacy group Ceres and the UN.
Speakers include the comptroller of NYC, which is seeking to dump fossil fuel holdings, and officials with major banks and firms including BlackRock, the powerhouse company that says it's making sustainability a higher priority investment decisions.
https://www.axios.com/newsletters/axios-generate-7e280cef-7931-421b-b3ef-a69dfd4be9d4.html?chunk=2#story2
Sizing up Upton's climate move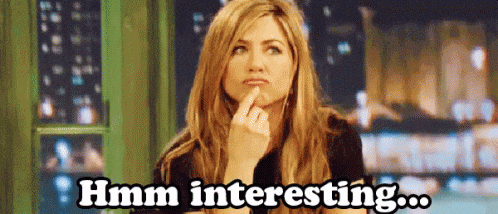 Let's explore the fallout of prominent GOP Rep. Fred Upton's decision, broken in this newsletter on Friday, to join the bipartisan Climate Solutions Caucus.
Why it matters: The responses seen below highlight some of the strategic divides running through the climate movement on working with fossil fuel industry allies.
What they're saying:
"Perhaps one of the reasons this caucus has been unable to craft any policies at all so far is because it has been infiltrated by people who have proved to do and say anything to defend the fossil fuel industry," the Sierra Club, one of the nation's most prominent green groups, said in a statement.
"Continuing to expand fossil fuel production, as Fred Upton would have us do, is precisely the opposite of what a climate leader should be doing," said David Turnbull, head of strategic communications for the group Oil Change International.
Yes, but: Mark Reynolds, head of the Citizens' Climate Lobby that works with the caucus, said Upton's sway with GOP members means that "his support for a policy could give the green light to other Republicans," and his participation could help "neutralize the partisan rhetoric" around climate.
A spokesman for Climate Leadership Council — whose participants include GOP elder statesmen like James Baker — said Upton's move is a sign of shifting politics, calling it "representative of the growing number of members in Congress, from both political parties, who want to find a bipartisan solution on climate."
https://www.axios.com/newsletters/axios-generate-7e280cef-7931-421b-b3ef-a69dfd4be9d4.html?chunk=3#story3
Oil-and-gas news
Stuck: The Wall Street Journal reported over the weekend that 2 years after Saudi Arabia announced plans for the Aramco IPO, "the kingdom and its advisers remain stuck on the crucial question of where to list the shares."
They're also weighing whether to only proceed with a listing on Tadawul, the Saudi exchange. Put it all together and plans for the IPO have "stalled."
Why it matters: The IPO is designed to raise tens of billions of dollars to aid the kingdom's economic modernization and diversification away from oil.
Shell: Reuters has a detailed look at the Shell's increasing push into the electricity and electric vehicle space. The lede:
"Royal Dutch Shell has spent over $400 million on a range of acquisitions in recent weeks, from solar power to electric car charging points, cranking up its drive to expand beyond its oil and gas business and reduce its carbon footprint."
LNG: Via The Washington Post, "A tanker carrying liquefied natural gas from a sanctioned project in Russia's Arctic has arrived in Boston Harbor, where it will be offloaded for American users."
Venezuela: The Financial Times looks at the country's tragic crisis and falling oil production, noting those barrels coming off the market are a key reason why Brent crude oil prices are back around $70 per barrel.
https://www.axios.com/newsletters/axios-generate-7e280cef-7931-421b-b3ef-a69dfd4be9d4.html?chunk=4#story4
Oil-and-gas views
Speaking of Aramco: Writing in The Telegraph, a senior S&P Global Platts editor says the effort to secure a huge windfall from the IPO might be "clouding" the judgement of OPEC's dominant producer.
"Using its clout to restrict global supplies and pump up the cost of its barrels makes the mega-offering look more appealing, but the move has also revived the kingdom's biggest enemy in the form of US shale oil," writes Andy Critchlow, Platts' head of energy news for Europe, the Middle East and Africa.
More Aramco and shale: Over at Brookings, Samantha Gross explores why the U.S. won't play a similar role to Saudi Arabia in global oil markets, even as the shale boom is poised to push total U.S. production past the kingdom.
Part of the reason is because the U.S. industry is made of many players acting in their own interests, not a centrally planned behemoth like Aramco, she says. This makes U.S. companies be "price-takers," without the same market-altering power.
"This difference between price taking and price making is why describing the United States as 'energy dominant' is misleading. To me, 'dominance' implies an ability to move markets, whereas the U.S. industry, while strong and increasingly important to global energy security, is not structured to achieve that end," Gross writes.
https://www.axios.com/newsletters/axios-generate-7e280cef-7931-421b-b3ef-a69dfd4be9d4.html?chunk=5#story5
On my screen: EPA's gold move, fact-checking Trump, climate tradeoffs
Mining: ICYMI, on Friday evening EPA made a surprise decision to revive, at least for now, Obama-era protections that have thwarted creation of a huge gold and copper mine in Alaska's ecologically sensitive Bristol Bay watershed.
Trump's climate comments: AP fact-checks what the president told Piers Morgan in an interview that aired yesterday, including Trump's claim that "ice caps were going to melt, they were going to be gone by now, but now they're setting records. They're at a record level."
Reality check: "Ice on the ocean and on land are both disappearing rapidly, and we know why: increasing greenhouse gases from burning fossil fuels that trap more heat and melt the ice," Jennifer Francis, a Rutgers University climate scientist, tells AP.
No free lunch: Over at Vox, David Roberts says going all-in to fight climate change demands tough tradeoffs for environmentalists, too. He says:
"Being a committed, consistent climate hawk will occasionally put one at odds with the rhetorical tropes, policy habits, and priorities of environmentalism. Think solar panels in fragile desert ecosystems. Wind turbines that kill birds. Transmission lines that bisect species habitats."
Sign of the times: Recall the predictions that Interior's abrupt decision to yank Florida from the draft plan to expand offshore oil leasing could add to the legal battles over the proposal once it's final.
Well, behold this letter I came across in the comment docket from Delaware's AG, which previews the legal fights to come. He writes that Interior's actions and statements to date suggest Interior is proceeding in a way that "violated federal and constitutional due process rights."