Axios Generate
January 04, 2021
Happy New Year! My latest column is my fourth annual outlook on energy and climate issues. I'll share a glimpse of that, and then Ben Geman will get you up to speed on other news.
🚨Situational awareness: Tomorrow brings the two Senate runoff elections in Georgia that will decide which party narrowly controls the chamber.
Why it matters: Big Capitol Hill climate or energy deals will face huge hurdles no matter what. But Democratic wins would boost the odds that President-elect Biden can steer some of his priorities through Congress.
Today's Smart Brevity count: 1,342 words, 5 minutes.
1 big thing: What we're watching this year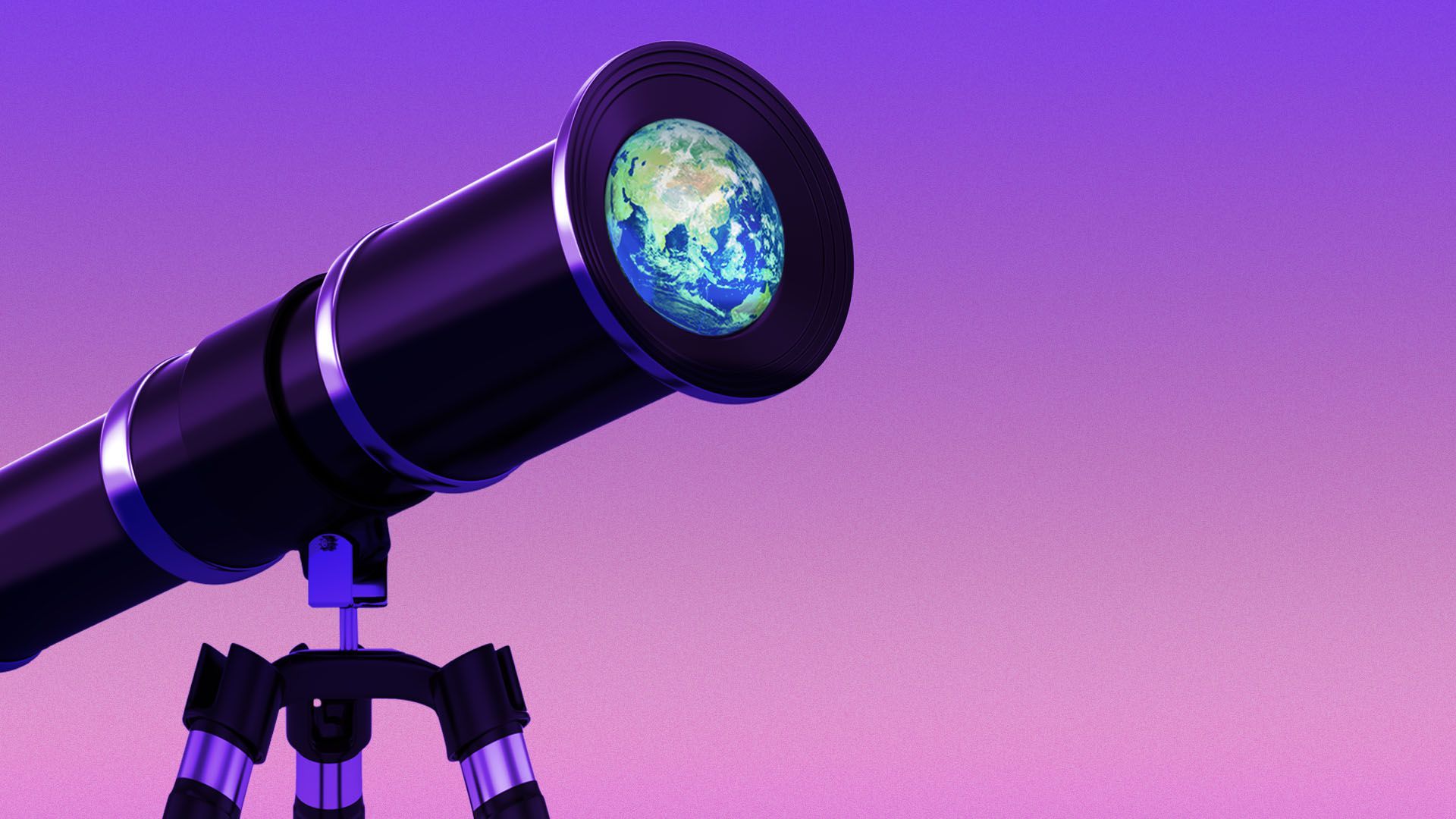 Here are the top 10 energy and climate issues I'm watching this year...
1) Presidential ambitions/limitations. With a divided Congress likely, Biden is set to look across the entire government for ways to inject climate change considerations.
He'll focus on reversing all the environmental regulatory rollbacks by President Trump, but beyond that Biden is expected to incorporate climate policies into other agencies.
2) Congressional balance. I'll be watching to see how two dynamics interplay on Capitol Hill:
3) Moves by states and cities. In the absence of comprehensive climate policy at the federal level, states and cities have moved ahead over the past decade. I expect that to continue even with Biden in the White House.
State and city action is likely to help Biden meet America's goals under the Paris Agreement.
4) Corporate and grassroots positioning. Corporations' recent rhetoric supporting action on climate change will be put to a test under the new administration, while activists will have a balancing act between pressuring and praising the incoming president.
5) Oil's comeback (or not). Projections suggest the pandemic has permanently lowered global oil demand. If that change pans out, it will be a significant turning point for an industry that has reigned supreme for more than a century.
6) Natural gas, yea and/or nay. An important subplot is to what degree natural gas is considered a solution, however temporary, to climate change, both domestically and abroad.
7) New tech. Expect Congress and Biden's Energy Department to pour money and attention into new technologies, including hydrogen, carbon capture, advanced nuclear power, and energy storage.
8) Diplomatic dances. The big item on 2021's calendar for this crowd is the United Nations' 26th annual climate change conference, to be held in November in Glasgow, Scotland (delayed a year).
9) China and India. These nations, the first and third biggest carbon-emitting countries in the world (America is second), will be central to any of Biden's diplomatic dances.
10) Extreme weather. This is a storyline that, unfortunately, isn't expected to change much year over year, except to become more frequent.
This could be a central factor that forces political will to act on climate change, or at least act to better respond to the impacts of global warming that are already coming.
Go deeper: Read the full 2021 outlook, and prior years from 2018, 2019 and 2020.
2. Company interest in ANWR will be shown Jan. 6
The Trump administration will unseal bids Wednesday for drilling leases in the Arctic National Wildlife Refuge as it looks to kickstart the yearslong development process before Biden takes office.
Why it matters: The lease sale will help answer something of a mystery — how interested are companies in the refuge at this point?
There could be immense hydrocarbon deposits there, but development efforts will face intense legal battles.
And companies face strained budgets, cloudy future demand and prices, and activist pressure to keep clear.
The intrigue: Via Alaska Public Media, in late December the state-owned Alaska Industrial Development and Export Authority (AIDEA) voted to authorize up to $20 million in spending on leases.
"The idea is that, if AIDEA wins the tracts, it could partner with companies to do the actual drilling," they report
"It's a way for the state to make sure the land is set aside for oil development in case no one else bids on the leases."
The big picture: This week's lease sale is the latest but hardly the last phase of the decadeslong battle over the Arctic preserve.
Lease sales are mandated under a late 2017 GOP-crafted law.
The refuge may contain huge oil deposits that proponents say can be tapped with manageable disruption.
But environmentalists oppose development, arguing it's impossible without harming and jeopardizing the ecosystem that's home to caribou, polar bears and other species.
Biden opposes drilling, and there's a bunch of bureaucratic and legal levers the new administration can pull.
3. Oil climbs but companies see hurdles ahead
2021 can't be worse for oil companies than 2020, but wow is that a low bar, and a new survey shows that executives see a mixed picture ahead.
Driving the news: Oil prices are climbing in the new year and earlier today U.S. prices hit their highest levels since February before receding.
But, zooming out to global production, Reuters reports most "OPEC+ countries would like to postpone a planned increase in oil output from February due to weakening fuel demand amid new global lockdowns to stop the spread of the coronavirus, three OPEC+ sources said on Monday."
The big picture: A Dallas Fed survey of companies in the heart of the U.S. oil patch finds that activity "jumped" in the year's final quarter.
The poll of companies in the district, which includes the prolific Permian Basin in Texas and New Mexico, also finds...
Employment continued to decline in Q4, though layoffs "abated somewhat."
Half the nearly 150 companies (a mix of producers and oilfield service contractors) plan to keep their belts tight after 2020's cutbacks.
Why it matters: The surveys provide a window onto how many companies see the near- to medium-term future after COVID-19 caused a historic collapse in demand and prices.
What's next: 2020 saw a wave of consolidation and bankruptcies, and not everyone thinks they'll be left standing at the end of 2022.
The survey asked executives how many of the country's 60 publicly listed independent producers they think will remain by then...
47% think that between 37 and 48 will be left standing.
24% think it'll be between 25 and 26, while another quarter think more than 49 will survive.
4. Catch up fast: China, Biden, EVs, lobbying
Oil markets: "Chinese oil majors may be next in line for delisting in the U.S. after the New York Stock Exchange said last week it would remove the Asian nation's three biggest telecom companies." (Bloomberg)
It follows a U.S. executive order aimed at thwarting American investment in firms linked to the Chinese military.
Climate policy: "Biden, who oversaw the Obama administration's stimulus work as vice president, unknowingly left himself a down-payment for the work ahead: $40 billion in unused Energy Department loan authority awarded under the 2009 stimulus." (Politico)
Transportation: Chinese "electric car start-ups Nio, Li Auto and Xpeng each announced in the last few days that deliveries surged in 2020 to close out the year with new monthly highs." (CNBC)
Yes, but: A few days ago Tesla reported record 2020 deliveries and a Q4 jump of its own, Axios' Oriana Gonzales reports.
Lobbying: Speaking of electric cars, the recently formed Zero Emission Transportation Association tells Axios they've brought on Andres Hoyos as VP.
Hoyos comes from the office of Democratic Sen. Maggie Hassan and has also worked for Democratic Sen. Kirsten Gillibrand.
5. Capitol Hill's year-end climate and energy frenzy
Looks like I picked the wrong week to stop writing a newsletter. The COVID relief and spending deal over Generate's break was stuffed with important provisions.
Why it matters: The bill Trump reluctantly signed is Capitol Hill's "most significant action on climate and energy in over a decade," per a Rhodium Group analysis.
Catch up fast: It phases down potent greenhouse gases called hydrofluorocarbons used in air conditioning and refrigeration. It also extends tax credits for renewable power and carbon sequestration projects.
The big question: Whether it's a sign of things to come, or the high water mark for the foreseeable future. I'll have more on that soon.
Go deeper: Breaking down the scale of Capitol Hill's climate and energy deal
6. ICYMI: Spotlight on states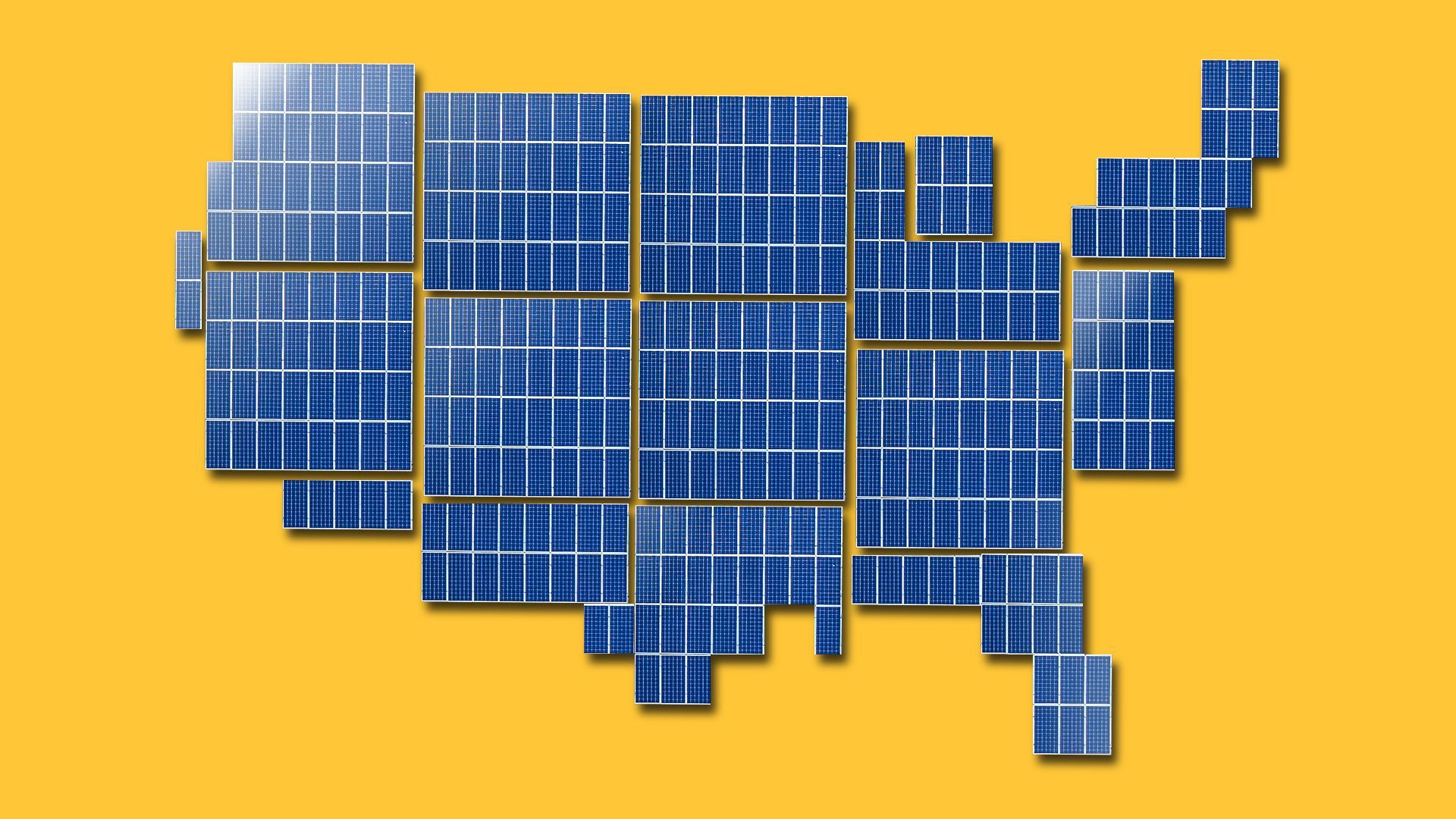 Amy reported: In the four years since the U.S. federal government last paid serious attention to climate change, the problem has become a top priority across states and corporations.
Why it matters: Washington, D.C., isn't the only place, or even the most important place, where meaningful climate change action is likely to happen in the coming years.
Where it stands: Biden will attempt to force some changes at the federal level, but he's also expected to lean on states to show America's progress on the global stage. Meanwhile, companies' rhetoric on climate will now be put to a test.