Good morning and Happy New Year! If your resolution involves getting smart, breezy and free newsletters in your inbox, well Axios can help you out. Sign up here for our newsletters on health care, business, science, China and more.
Ok let's dive in . . .
https://www.axios.com/newsletters/axios-generate-7bcd61a3-8f8f-4379-9e85-fb51cfcf506f.html?chunk=0#story0
Energy and climate in 2018: the honorable mentions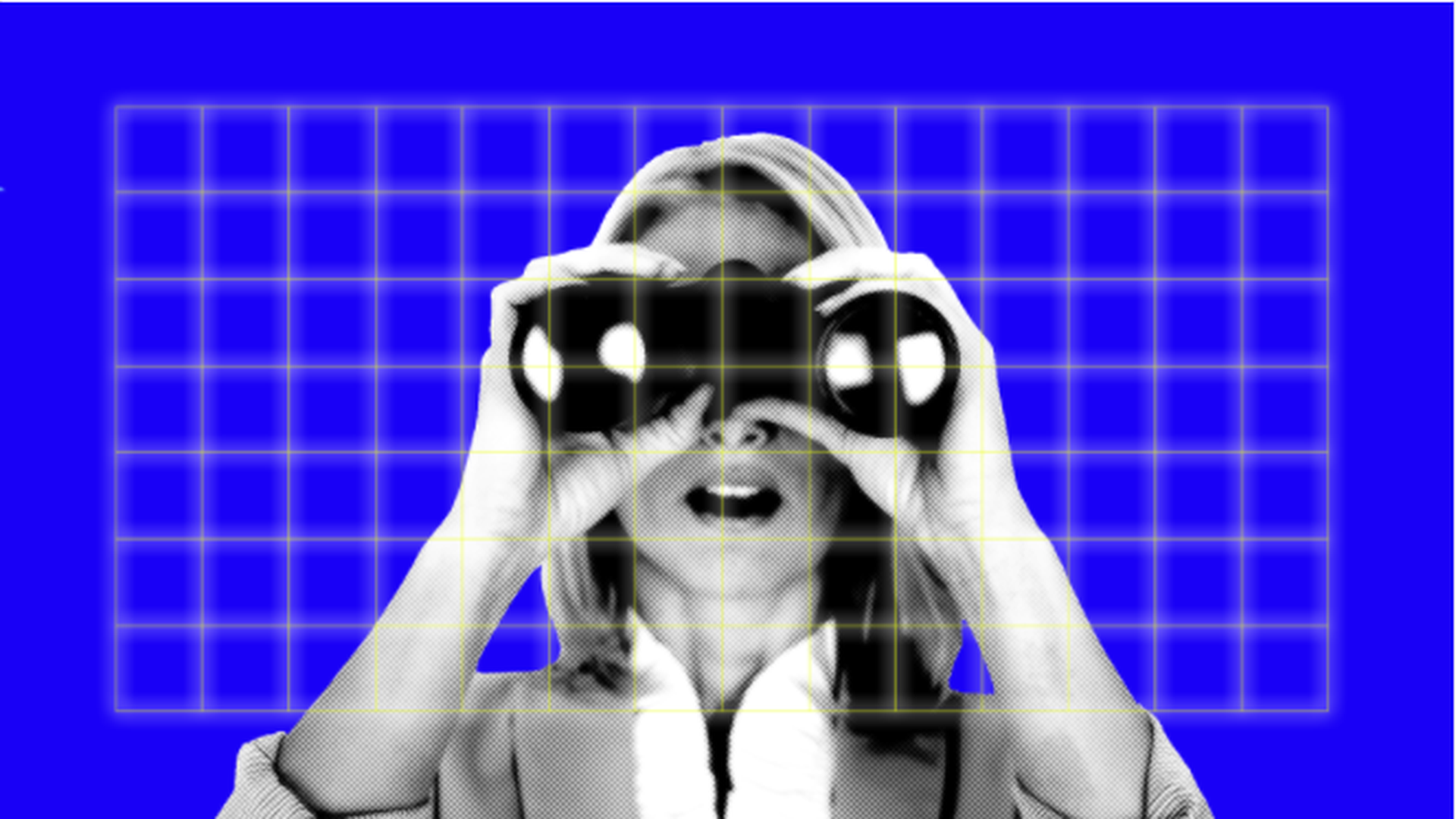 My colleague Amy Harder has a new piece in the Axios stream that follows up on her list of big things to watch this year. Here's a condensed version of her "honorable mentions," drawn in part from reader feedback...
Fossil-fuel machinations on Wall Street
A record number of investors in 2017 pressured fossil-fuel companies to reveal how climate change could hit their bottom lines. Expect this trend to accelerate even more this year, with shareholder votes on more climate change-related resolutions expected this spring and some companies taking steps proactively (like Pioneer Natural Resources issuing a climate analysis).
State moves
With the Trump administration not offering a cohesive energy and climate policy, look to states for action. Washington Gov. Jay Inslee, a Democrat, has said he is going to push a tax on carbon emissions — a move that comes after voters there in 2016 voted against a state ballot measure that would have created such a tax.
Environmentalists are also hopeful for aggressive action addressing climate change with the new Democratic governors of New Jersey and Virginia (Phil Murphy and Ralph Northam).
Geopolitics and oil
As a key subset of No. 7 on my original list (oil prices hovering upward), geopolitical unrest could produce volatile — and higher — oil prices.
The current protests in Iran — one of OPEC's biggest producers — are underscoring this uncertainty.
Electioneering
Energy, climate change and environmental issues have rarely been top-tier issues to Americans, let alone when they head for the polls. The 2018 midterms will test this trend, because the Trump administration has pushed the limits by rolling back environmental regulations, questioning mainstream climate-change science and touting fossil-fuel production.
https://www.axios.com/newsletters/axios-generate-7bcd61a3-8f8f-4379-9e85-fb51cfcf506f.html?chunk=1#story1
Breaking: Dominion Energy is acquiring SCANA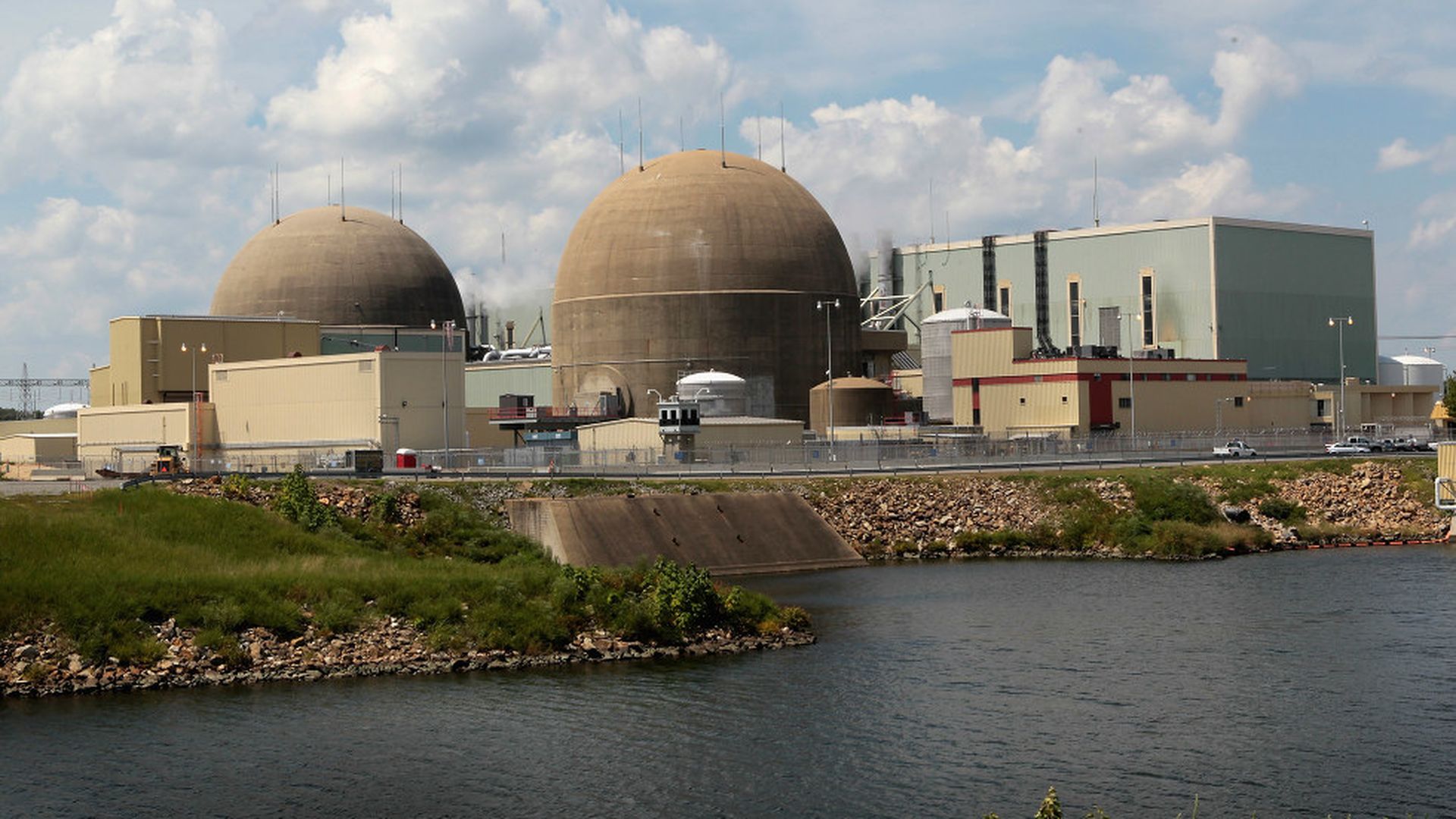 Utility giant Dominion Energy is acquiring South Carolina's SCANA Corp. in an all-stock merger that the companies say is valued at $14.6 billion, including debt, according to their joint announcement this morning.
The gritty details: The deal includes $1.3 billion in payments to customers of SCANA's South Carolina Electric & Gas Company in coming months to offset the costs of the company's costly, now-abandoned project to build two new nuclear reactors.
"The combination with SCANA would solidify Dominion Energy's position among the nation's largest and fastest-growing energy utility companies by adding significantly to its presence in the expanding Southeast markets," the announcement states.
SCANA's network includes around 1.6 million residential and business accounts in the Carolinas.
Why it matters: "The acquisition would break a precipitous fall in SCANA's fortunes that began July 31, when SCE&G announced it would join the state-owned Santee Cooper utility in abandoning a $9 billion, 10-year-long effort to build two nuclear reactors in Fairfield County," The State, a major South Carolina newspaper, reported this morning.
What's next: The deal will require various shareholder and regulatory approvals, including blessings from the U.S. Federal Trade Commission and other agencies, as well as state regulators in North Carolina, South Carolina and Georgia, the companies said.
Yes, but: Investment firm Height Securities says in a note Wednesday morning that Dominion has work to do before getting its proposal approved.
"In this case especially, Dominion will have to pull out all the stops to demonstrate that their offer is the best deal for customers, particularly given the uncertainty facing [SCANA's] rates over the coming months. We're looking for a reaction from the Governor as well as House Speaker Jay Lucas and the PSC commissioners for early signs of whether Dominion's proposal will fall flat."
https://www.axios.com/newsletters/axios-generate-7bcd61a3-8f8f-4379-9e85-fb51cfcf506f.html?chunk=2#story2
An important week for Tesla
This week — as soon as today — Tesla will provide fourth quarter numbers on production and deliveries of its mass market Model 3 sedan.
Why it matters: CEO Elon Musk's ability to produce relatively affordable electric vehicles at scale is key for Tesla and the wider adoption of EV tech. After its splashy launch last year, production problems and bottlenecks led to far slower production than Tesla had envisioned. The company produced just 260 vehicles in the third quarter, far below its initial forecasts.
Cloudy crystal ball: Bloomberg chatted with several analysts about how much Tesla has been able to ramp up production and deliveries in recent months, and finds that estimates are "all over the map." A couple of them:
"Jeffrey Osborne of Cowen & Co. on Tuesday forecast deliveries of 2,250 Model 3 sedans in the final quarter of 2017, down from his earlier estimate of 9,100. Colin Rusch of Oppenheimer estimates only 800."
https://www.axios.com/newsletters/axios-generate-7bcd61a3-8f8f-4379-9e85-fb51cfcf506f.html?chunk=3#story3
Natural gas demand breaks records amid cold snap
Record-setting: Citing separate data sources, the Financial Times and Bloomberg report (here and here) that the frigid temperatures across the eastern U.S. sent the country's natural gas consumption to record highs on Monday.
Sign of the times: The demand comes at a time of flush U.S. supplies thanks to the shale boom. Columbia University energy expert Jason Bordoff notes on Twitter that the modest prices despite record consumption is "remarkable." (Though to be sure, overall prices are up somewhat, and it's still a regional market — the FT notes that prices soared in the outskirts of Boston.)
Yes, but: Utility Dive's Gavin Bade points out that the even-more-brutal cold front headed for the East Coast later this week could have political ramifications, particularly in regards to the DOE's Notice of Proposed Rulemaking (NOPR) that would boost revenues for coal-fired and nuclear power plants to stave off retirements.
Bade says, via Twitter: "If grid sees problems, expect DOE to use them for NOPR justification."
https://www.axios.com/newsletters/axios-generate-7bcd61a3-8f8f-4379-9e85-fb51cfcf506f.html?chunk=4#story4
A provocative view on solar
Buzz: High-profile economist Tyler Cowen is out with a column that praises the upcoming book by a Council on Foreign Relations energy expert. Here's the top:
There is now a doctrine of what I call "solar triumphalism": the price of panels has been falling exponentially, the technology makes good practical sense, and only a few further nudges are needed for solar to become a major energy source. Unfortunately, this view seems to be wrong. Solar energy could be a boon to mankind and the environment, but it's going to need a lot more support and entrepreneurial and policy dynamism. Varun Sivaram, in his forthcoming "Taming the Sun: Innovations to Harness Solar Energy and Power the Planet" lays out this case in what may be the first important policy book of 2018.
Why it matters: Cowen's piece taps into a tension within clean energy and advocacy circles. In simplest terms, it's a debate over the extent major new tech breakthroughs are needed to deeply decarbonize the power sector, and whether this stage is being sufficiently set.
Cowen's piece — and by extension Sivaram's book — got some quick pushback yesterday. "With all the solar innovation in the last 10 years (biz models, policy, tech, etc.), why are we so worried that there won't be more?" veteran clean energy advocate Richard Caperton asks via Twitter.
Your Generate host is looking forward to reading the book.
* * *
Sign of the times: Speaking of solar, the Wall Street Journal reports on a data point this morning that reinforces the expectation that the White House is preparing to levy trade penalties against solar panel imports.
Companies are boosting shipments to the U.S. ahead of expected tariffs. Based on analysis from the trade data firm Panjiva, they report: "U.S. import volumes for solar panels and related products also more than doubled to the equivalent of 12,379 shipping containers in November, compared with the previous year."
https://www.axios.com/newsletters/axios-generate-7bcd61a3-8f8f-4379-9e85-fb51cfcf506f.html?chunk=5#story5
Latest in oil and gas
State of the markets: Crude oil prices are near their highest levels since mid-2015 as "high output in the United States and Russia balanced tensions from a sixth day of unrest in OPEC member Iran," Reuters notes.
LNG: S&P Global Platts reports that China's liquefied natural gas exports surged by over 48% last year to overtake South Korea as the world's second-largest LNG importer behind Japan. Throw pipeline shipments into the mix and China is expected to surpass Japan this year as the world's biggest overall gas importer, per Reuters.
Why it matters: China's expanded question for gas imports signal how the country, by far the world's biggest coal user, is seeking to move ease coal use in order to help address its terrible air quality problems.
Slower crude export growth in store: A new note full of 2018 predictions from RBN Energy seeks to game out the trajectory of U.S. crude oil exports, which hit around 2 million barrels per day at one point last year before dipping again.
They say exports surged by 86% last year over 2016 and averaged 1.5 million barrels per day in the final months of the year. RBN expects "robust" exports next year, but slower growth compared to 2017.
Be smart: The removal of export restrictions in late 2015, combined with the fracking boom, is making the U.S. an increasingly important source of global crude supplies, even as the country remains a major crude importer too.
https://www.axios.com/newsletters/axios-generate-7bcd61a3-8f8f-4379-9e85-fb51cfcf506f.html?chunk=6#story6
One fun thing: a crude bet for 2018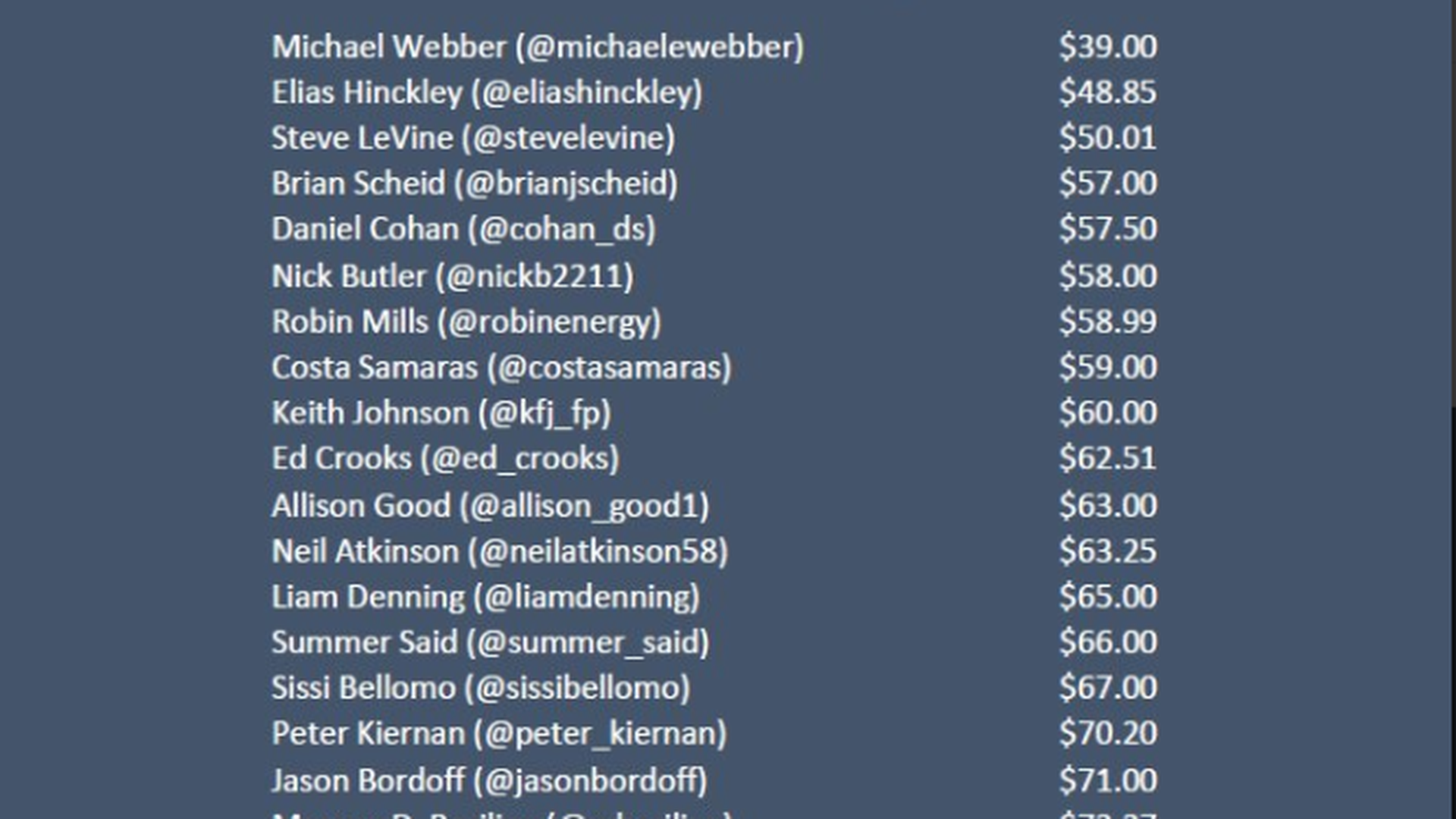 On the record: A suite of energy journalists and analysts have made their bets in this year's edition of an informal contest that's been running for several years.
You'll note that my Axios colleague Steve LeVine is on the bearish side of this collection. Let's check back in a year, and you can follow the discussion on Twitter with the hashtag #OilPriceBet.