Good morning and welcome back to Generate! Please keep the tips and feedback coming to ben@axios.com
https://www.axios.com/newsletters/axios-generate-76495364-b656-4db2-b42c-725b870c2357.html?chunk=0#story0
On climate: Saying goodbye but not leaving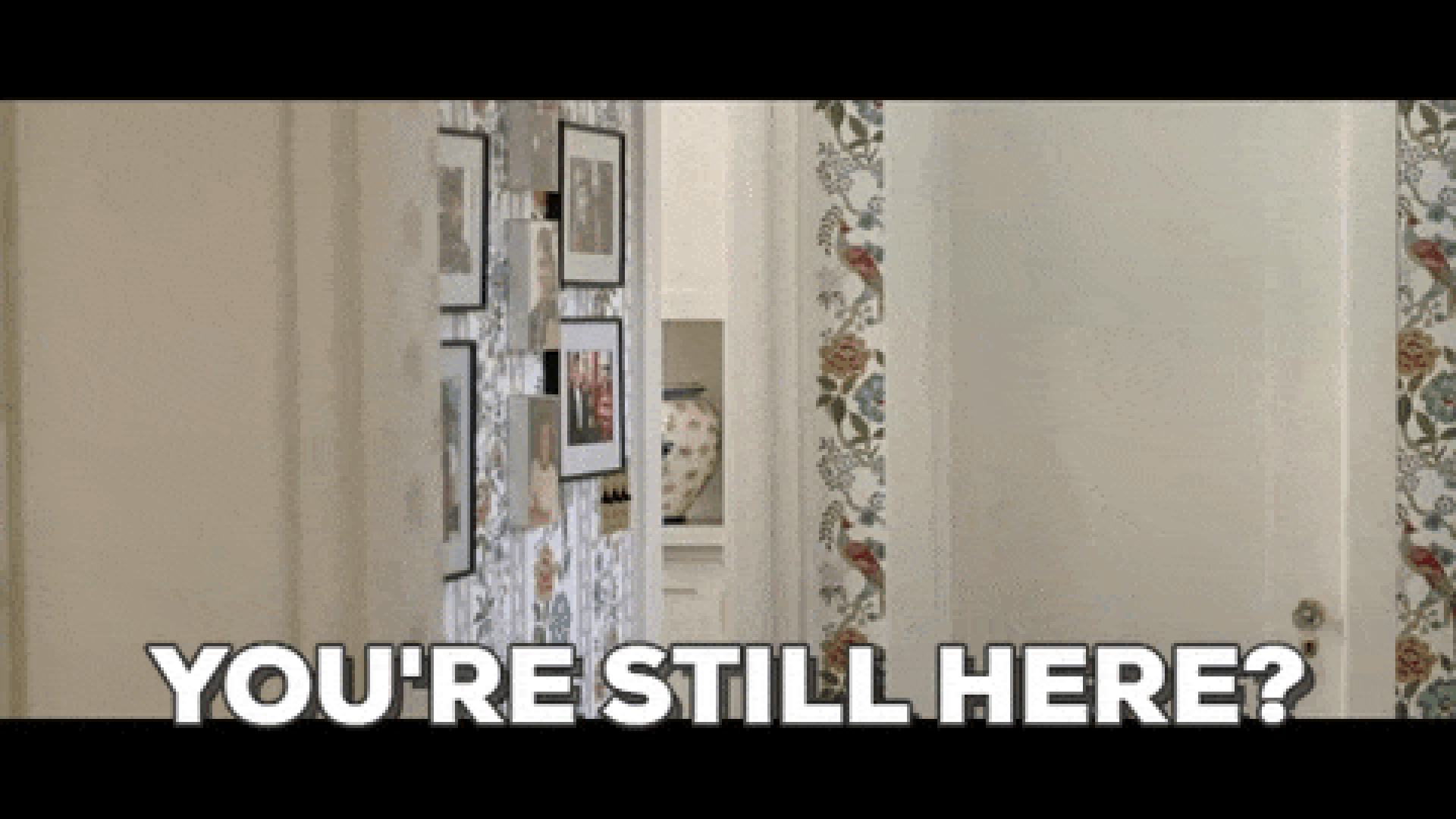 One big question is what role the U.S. will play in United Nations-led climate change talks during the multi-year process to withdraw from the Paris agreement.
State's response: The State Department has only addressed this in broad and vague terms. One State official told Axios that despite planning its withdrawal from the Paris pact, the U.S. is not exiting the global climate scene.
"The United States will remain a party to the
UN Framework Convention on Climate Change
and will participate in international climate change meetings consistent with its national interests," a State official says.
White House: The Trump administration has said it would seek to renegotiate the Paris agreement, although there's no indication of any appetite for that internationally.
Expert concerns: At least two broad concerns have emerged among experts in climate diplomacy about U.S. involvement in UN climate talks as we're exiting the Paris agreement.
First, there is a concern that the U.S. will no longer push for strong transparency and verification measures under the Paris deal. Those issues still remain to be fully agreed upon. Andrew Light, a former senior State Department aide under Obama, said the U.S. has the most skilled negotiators and the "best and deepest thinking" of any delegation about how to complete the Paris transparency regime.
Second, there is a worry that Trump's delegations to the UN talks will behave in ways that undermine the Paris deal.
Read more here.
https://www.axios.com/newsletters/axios-generate-76495364-b656-4db2-b42c-725b870c2357.html?chunk=1#story1
Apple's next move on green energy
Apple announced Tuesday that a major component supplier, Jabil Circuit Inc., has committed to powering all of its Apple-related operations with 100% renewable energy by the end of next year.
Jabil, which makes aluminum housing for the iPhone and other Apple parts, is the tech giant's first U.S.-based supplier to make a 100% renewable pledge. And it's the largest such pledge of any Apple supplier in the ongoing initiative, totaling nearly one billion kilowatt hours hours per year, Apple said.
Why it matters: Corporate, state and city-level efforts around low-carbon energy are taking on increased importance as President Trump reverses the Obama administration's federal and international climate efforts.
Click here for more.
https://www.axios.com/newsletters/axios-generate-76495364-b656-4db2-b42c-725b870c2357.html?chunk=2#story2
The wall and the power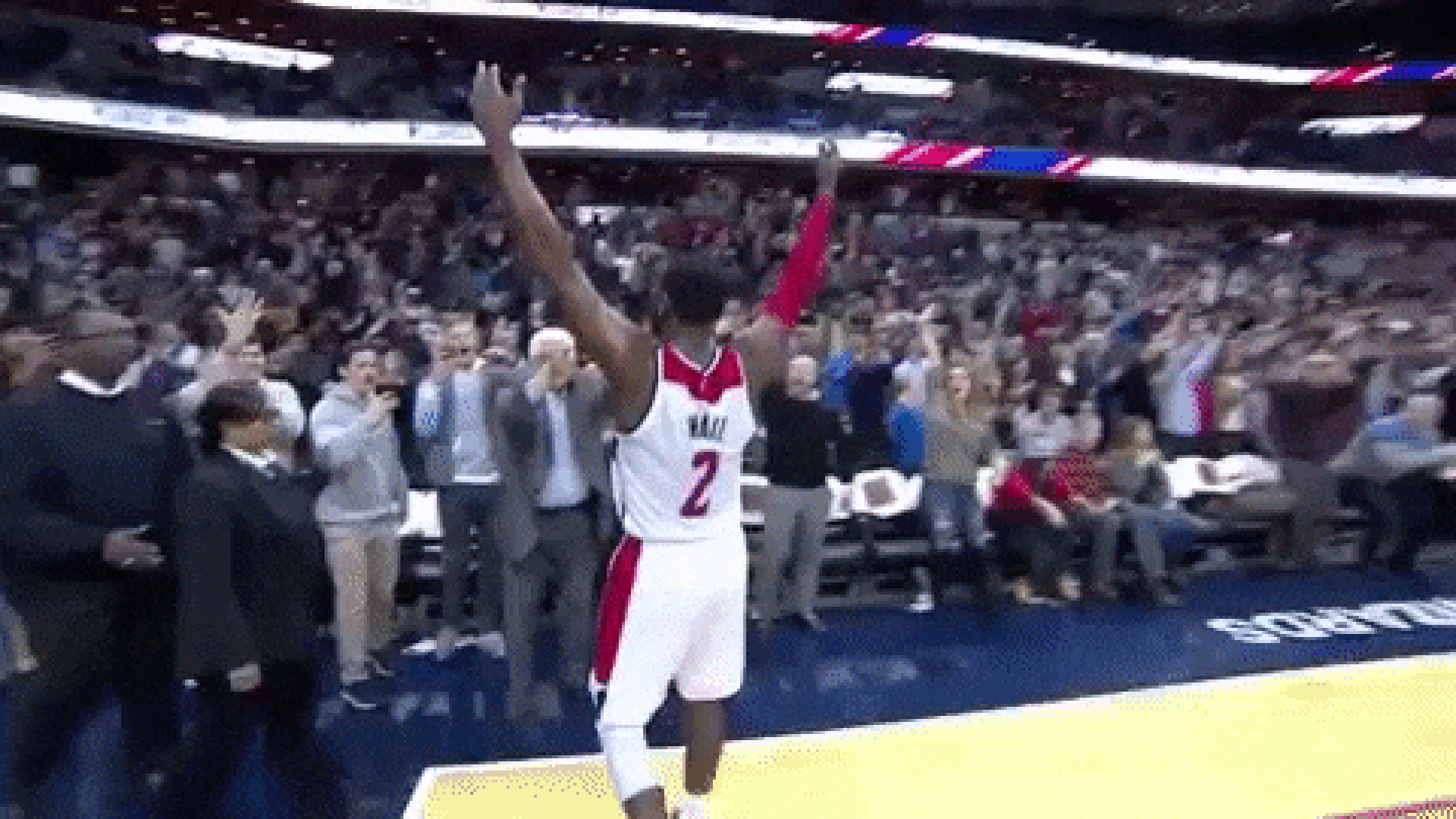 You may have already read my Axios colleague Jonathan Swan's report that Trump has floated the idea that his proposed southern border wall could be covered in solar panels and the electricity generated used to pay for the cost.
In the room: In a meeting with congressional Republicans Tuesday, Trump told the lawmakers they could talk about the solar-paneled wall as long as they said it was his idea. One person cautioned that the president wasn't presenting the solar-paneled wall as the definite solution, Swan reports.
Backstory: A proposal to cover the wall with solar panels was among those submitted when the U.S. requested designs earlier this year, according to the AP. Companies winning contracts and asked to build prototypes may be announced this month.
The breakdown: Greentech Media is out with a piece that breaks down the dollars and kilowatts behind the idea while offering a big dollop of skepticism, noting "logistical issues that make building a solar wall very difficult, and unlikely to become a reality."
https://www.axios.com/newsletters/axios-generate-76495364-b656-4db2-b42c-725b870c2357.html?chunk=3#story3
Electric vehicle notes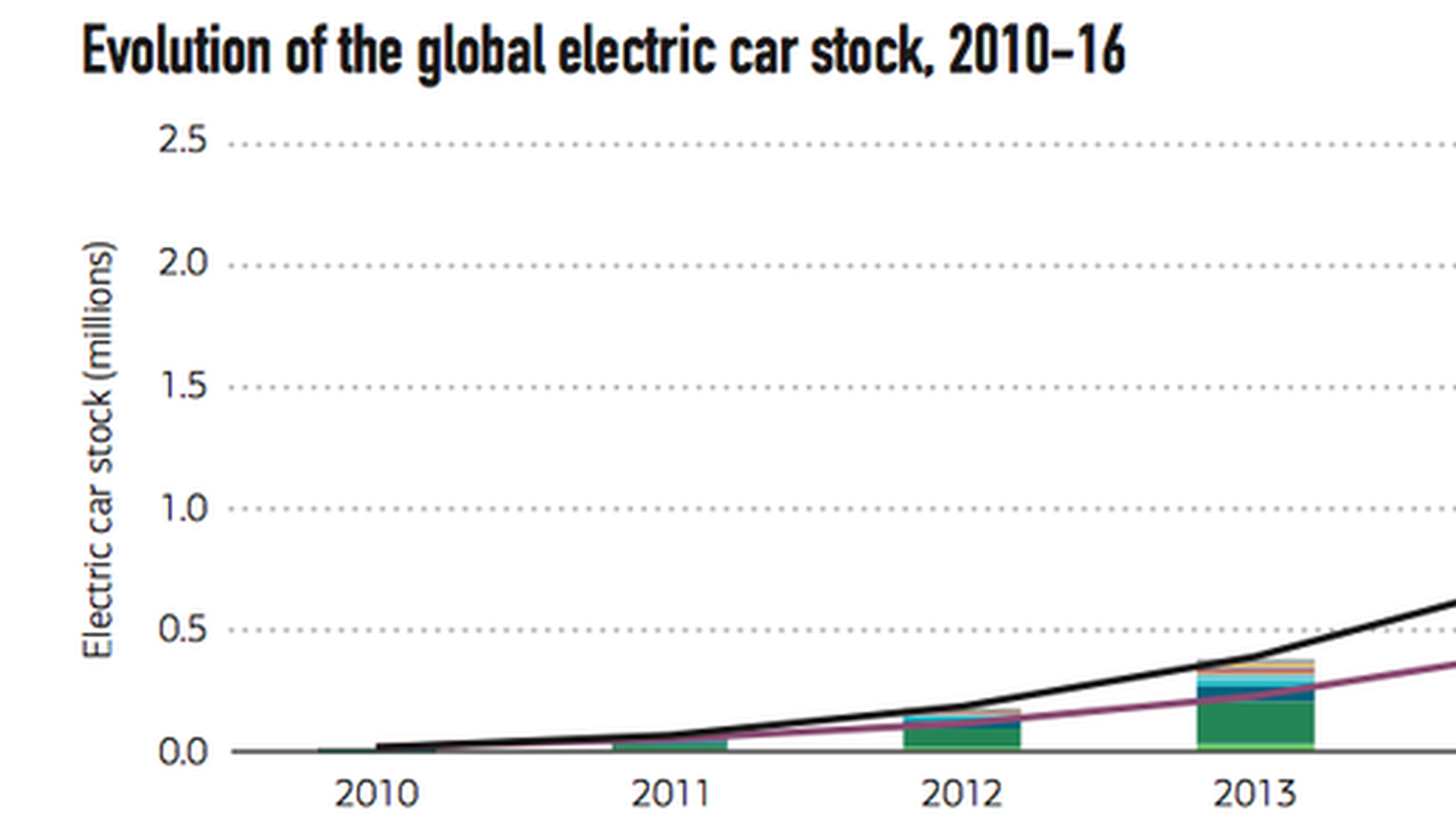 The International Energy Agency just published the latest edition of its global electric vehicles outlook. And they've got plenty of helpful graphics here.
Bottom line: There are now about 2 million electric vehicles on the road worldwide. China is still the biggest player with about 40% of the market, while China, the U.S., and European Union combined account for over 90% of EV sales.
Long road ahead: EVs were still only 0.2 percent of passenger cars on the world's roads last year. They have a "long way to go" before making a big dent in global greenhouse gas emissions-cutting, notes IEA, which has analyzed the role of various energy technologies limiting global warming, in a summary of the report.
"In order to limit temperature increases to below 2°C by the end of the century, the number of electric cars will need to reach 600 million by 2040," IEA said.
More EV news: There's all kind of coverage of Tesla's annual shareholder meeting yesterday.
Business Insider looks at the company's work on its planned electric semi-truck — Musk said Tesla is working with major trucking companies on the design. "We are showing off a working prototype at the end of September, but we have shown it to people who buy heavy duty trucking and they all love it," he said.
Quartz has a wide-ranging review of the meeting
here
.
https://www.axios.com/newsletters/axios-generate-76495364-b656-4db2-b42c-725b870c2357.html?chunk=4#story4
On my screen
LNG: The Wall Street Journal has a deep dive on the emergence of a truly global natural gas market, with some cool visuals too. It notes that 39 nations now import liquefied natural gas, up from 17 a decade ago, and several more will join soon.
Of interest domestically: "Worries by U.S. political leaders that gas exports would drive domestic prices significantly higher haven't been borne out, at least so far, as Energy Department studies show only marginal effects. The U.S. appears to be exporting its low gas prices rather than importing higher ones from the rest of the world."
Opinion: Reuters released new polling data showing that 68% of Americans want the U.S. to lead global efforts to slow climate change, and 72% say the U.S. should take "aggressive action."
To be sure: The environment is still not front of mind for most people polled. "Only about 4 percent of Americans believe that the 'environment' is a bigger issue than healthcare, the economy, terrorism, immigration, education, crime and morality, Reuters/Ipsos polling shows," the story notes.
Aviation: The Energy Information Administration published a report on fuel use trends in the airline industry. Fuel consumption by U.S. airlines rose in 2015 and 2016 but it's still 11% lower than it was a decade ago, even though the number of passengers on U.S. carriers has grown.
What gives? A couple things. One is that airlines are more fuel efficient as their fleets turn over. And they're also filling seats. "To transport more passengers on fewer planes, airlines increased their load factors, which are measured as revenue-earning seat-miles as a percentage of available seat-miles," EIA notes.