Axios Generate
September 21, 2023
🤦‍♂️ Yes, we've got a ludicrous "Blade Runner" homage today, but lots of important news too — all with a Smart Brevity count of just 1,178 words, 4.5 minutes.
⚡ Axios Pro is out with a new AI policy whitepaper — the legislation, lawmakers and companies to watch right now. Download it here.
🎶 This week in 1991, hip-hop geniuses A Tribe Called Quest dropped "The Low End Theory," so let's sizzle our retinas with today's intro tune...
1 big thing: A big climate shift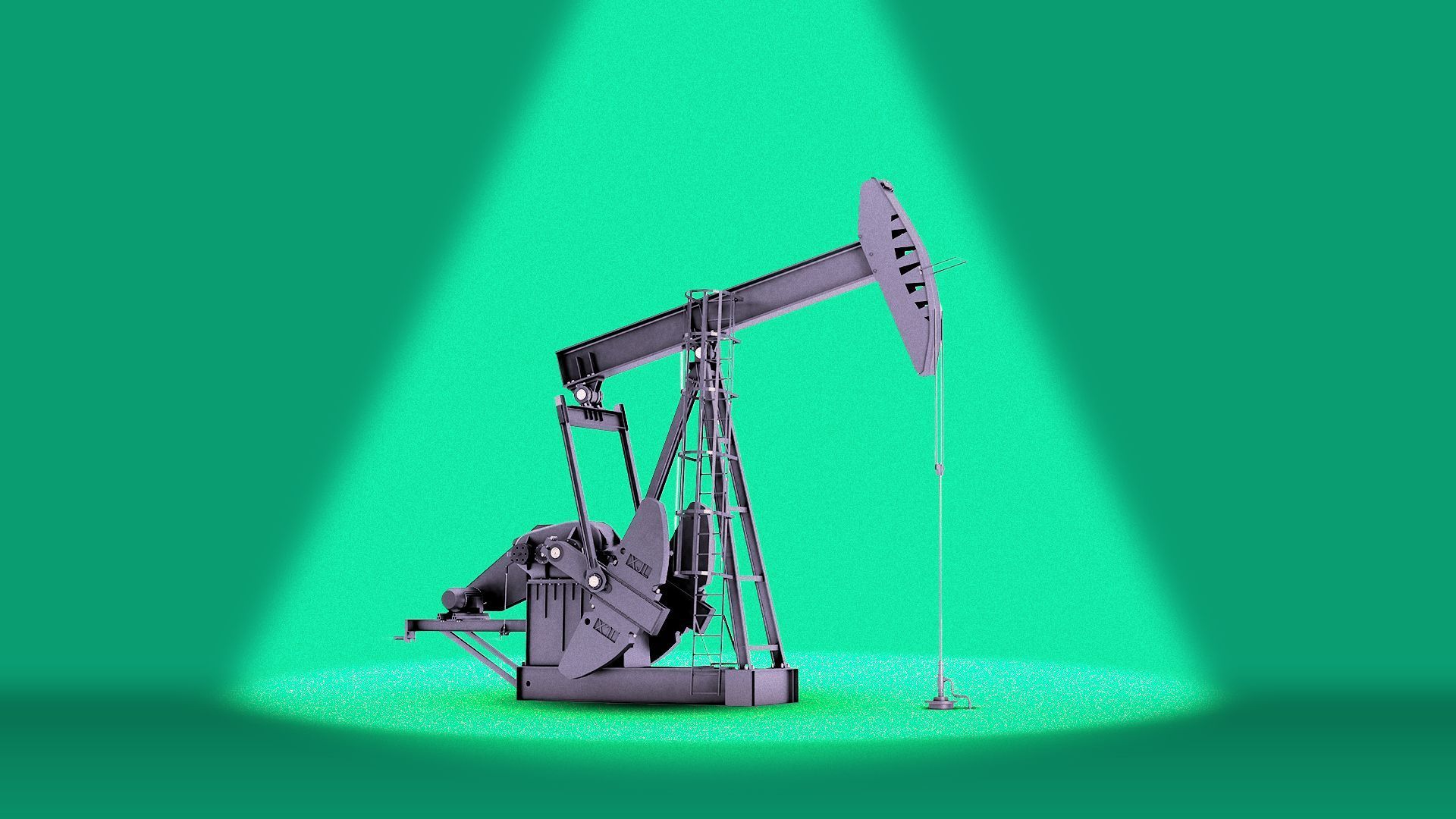 For more than three decades, world leaders have gathered to discuss the increasing urgency of climate change, Andrew writes.
Yet there has been staunch resistance to centering those conversations around the biggest cause of climate change: burning coal, oil and gas for energy.
Driving the news: That changed on Wednesday in New York, when U.N. Secretary-General António Guterres used his convening power to put fossil fuels at center stage of a one-day gathering.
Zoom in: In vivid terms, Guterres warned that "humanity has opened the gates of hell," in the form of extreme weather-related events, citing recent wildfires, floods and searing heat.
Between the lines: The U.N. Climate Ambition summit did not yield policy breakthroughs but was intended to galvanize action and debate leading into the next round of global climate talks, happening in Dubai later this year.
In that sense, the new focus around phasing out fossil fuels may help reframe the possible outcomes from COP28.
Unlike previous climate summits, "I think it's really clear that a fossil fuel phaseout is a major topic on the table here in New York and at COP28," said Camilla Fenning, a program lead on the fossil fuel transition team at the think tank E3G.
Activists celebrated how fossil fuels were put front and center on Wednesday, saying it marked an inflection point in the climate fight.
"There is no question today was a turning point," said Tzeporah Berman, chair of the Fossil Fuel Non-Proliferation Treaty Initiative.
The intrigue: The president-designate of COP28, Sultan al-Jaber, told leaders at the summit that a phase-down of fossil fuels is "inevitable" and that COP28 will be about tackling greenhouse gas emissions on a large-scale, measured in gigatons.
Yes, but: A phase-down is not the same thing as a phaseout.
"We need to be practical, realistic, and sober about what it's going to take, to allow for the world to continue to evolve and to progress, and to grow in a way that is responsible, while also building the new energy system that will consist of zero unabated fossil fuel," al-Jaber told Axios in an interview Tuesday.
2. 🏃🏽‍♀️U.S. policy news and notes: SEC, DeSantis, EPA 🚫 The Securities and Exchange Commission adopted rules to crack down on misleading investment company names, a policy designed partly to prevent greenwashing, Ben writes.
Driving the news: It broadens a mandate that 80% of a fund's investments match its name to better cover funds including ESG and sustainability-themed vehicles. It also has new disclosure requirements.
🗳️ Ron DeSantis unveiled his energy platform, as the Florida governor seeks traction against front-runner Donald Trump in the GOP primary fight.
The big picture: It aims to broaden oil, gas and mining development on federal lands, and also: ditch the Paris agreement, scuttle Biden's EV policies and many environmental regulations and create a "Critical Mineral Strategic Reserve," among other planks.
The intrigue: The DeSantis campaign said one goal is reducing gasoline prices to $2 per gallon by 2025. CNN has more.
Yes, but: Presidents hold limited sway over pump prices, which are tethered to prices set on global oil markets and influenced by many forces.
💵 "The Biden administration announced Wednesday that it will make $4.6 billion available to help states, localities and tribes implement their climate plans," The Hill reports.
3. Carbon removal player plans big projects in Africa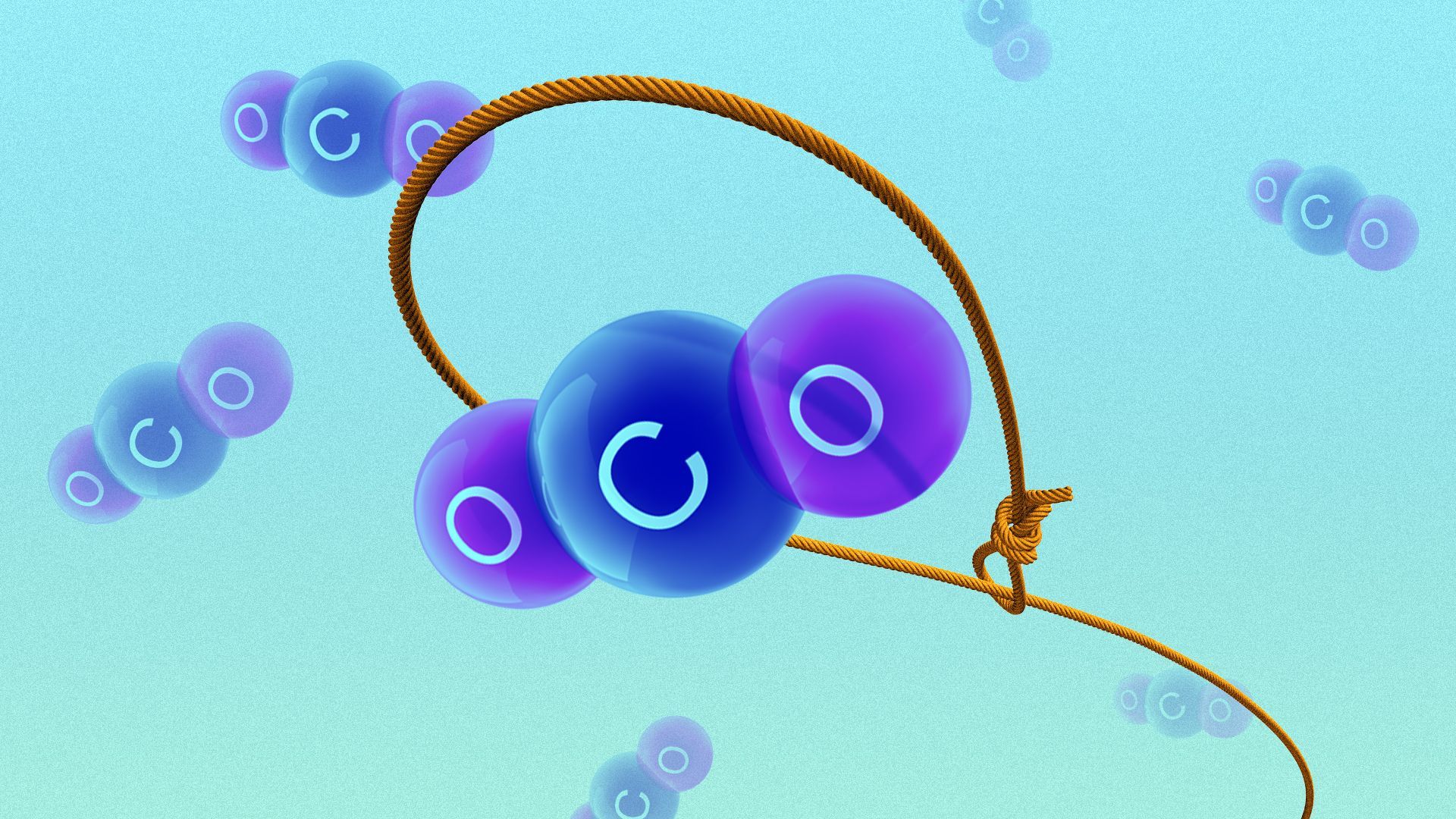 Climeworks and the development firm Great Carbon Valley are teaming up on plans for large-scale direct air capture (DAC) and storage projects in Kenya, Ben writes.
Driving the news: They envision removal at the scale of a million tons annually, with the first plant commencing as soon as 2028.
Why it matters: If the plan moves forward, it would be the first large-scale DAC deployment in Africa, according to Carbon Removal Alliance executive director Giana Amador.
The big picture: East Africa has "abundant untapped renewable energy potential...and basalt formations necessary to catalyze a vibrant carbon removal industry," Bilha Ndirangu, CEO of Kenya-based Great Carbon Valley (GCV), said in a statement.
What's next: A lot has to happen to make good. The 2028 timeline rests on energy infrastructure, storage development and other planning, the companies said.
Daniel Nathan, Climeworks' chief project development officer, said they'll work with GCV on "robust assessments."
"In-field experience has taught us that this foundational work is integral to bringing successful large-scale deployments to life," he said in a statement.
Catch up fast: Climeworks is among the most established firms in the nascent industry.
It's part of a consortium sharing $1.2 billion in Energy Department funds to build regional DAC "hubs" in the U.S.
The bottom line: It hasn't scaled yet, but DAC's horizons are geographically expanding.
4. 🏃🏽‍♀️Catch up fast: Crude, coal, and misleading claims
🛢️ The oil rally went into reverse over the last day, with the U.S. benchmark WTI falling into the $89 range this morning after trading above $93 earlier this week, Ben writes.
State of play: "The Fed kept rates unchanged at yesterday's FOMC meeting as widely expected. However, it was still seen as a hawkish pause, which put some pressure on risk assets," ING analysts said in a note.
💵 Bloomberg Philanthropies is pouring another $500 million into the Beyond Carbon campaign, with a goal to "shut down every last U.S. coal plant" and cut gas-fired capacity too. Reuters has more.
🛑 "The EU will ban sweeping environmental claims such as 'climate neutral' or 'eco' by 2026 unless companies can prove the claim is accurate, as the bloc cracks down on greenwashing of consumer products," The Financial Times reports.
5. Canada's awful summer gives way to a burning fall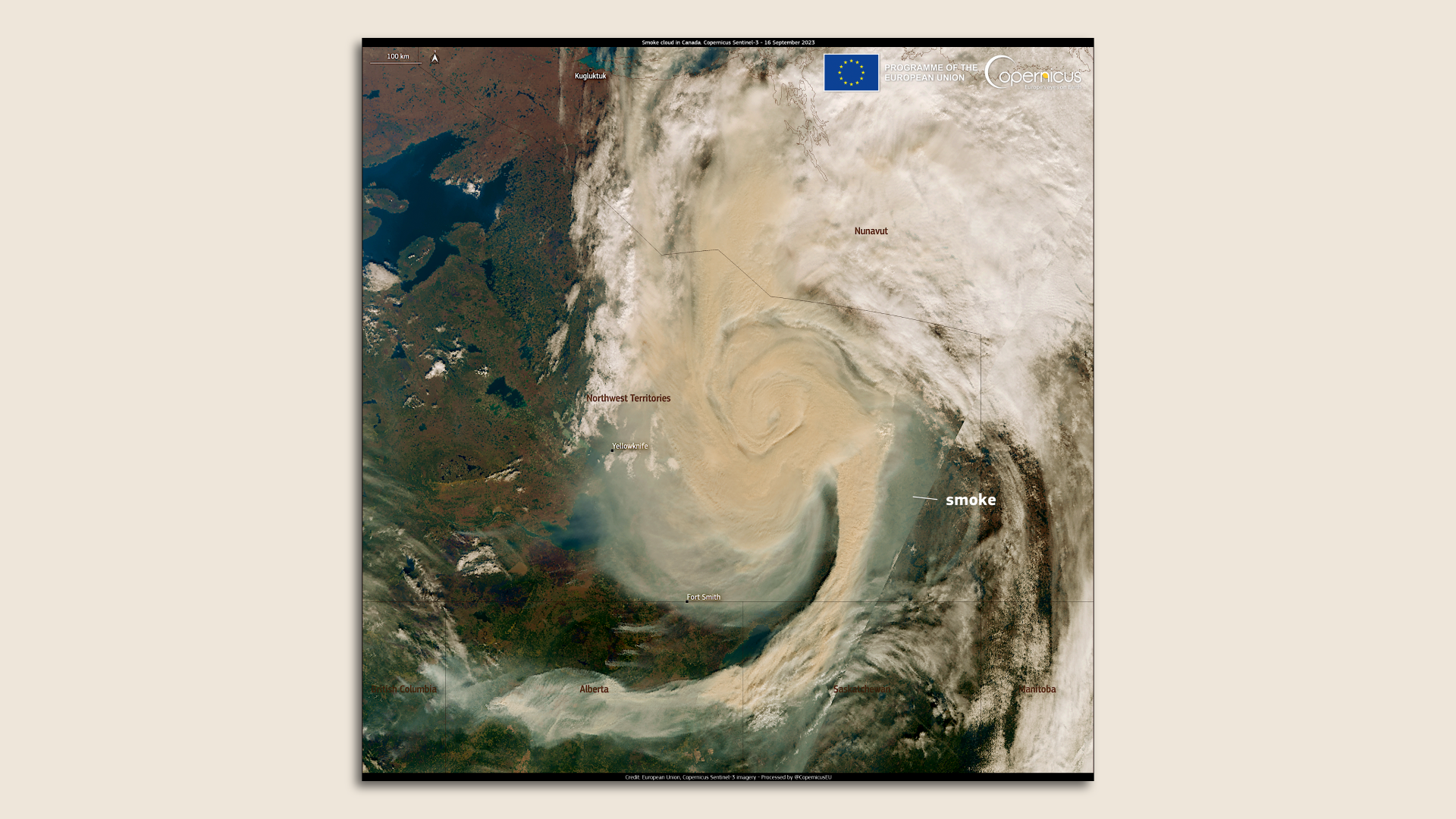 Just days away from summer's end, Canada's worst wildfire season on record isn't letting up, Axios' Jacob Knutson writes.
Why it matters: The fires have forced thousands of people to flee their homes and likely caused billions of dollars in damages and economic losses.
Threat level: They've released hundreds of megatonnes of carbon dioxide that will contribute to global warming, which made the blazes more likely and intense to begin with.
Wildfire smoke, as pictured above, has repeatedly degraded air quality in cities across North America, even at times crossing the Atlantic Ocean to affect European skies.
By the numbers: Over 900 fires were burning across Canada on Wednesday, including more than 500 that were out of control.
So far, over 6,300 fires have burned an estimated 43.4 million acres — an area almost the size of Oklahoma.
State of play: Fire seasons typically taper off and are mostly over by the end of October, but Canadian officials say this year is unprecedented.
The big picture: The U.S. has had a below-average season in terms of acreage burned, but the number of fires it has had is mostly in line with 10-year averages.
6. 💬 Quote of the day
"Many companies are learning that the beginning of decarbonization is easy...The moment you really need to go into true transformation, the work becomes quite difficult."
— Günther Thallinger, chair of the Net-Zero Asset Owner Alliance
Thallinger, also a board member of Allianz, is quoted in a detailed Wall Street Journal story about businesses facing problems making good on climate pledges.
Did someone forward you this newsletter? Welcome, and please sign up.
🙏 Thanks to Chris Speckhard and Javier David for edits to today's edition, along with the talented Axios Visuals team.