Axios Generate
March 06, 2023
🤠 Good morning from Houston, where we're both covering the big CERAWeek by S&P Global conference.
🏃🏽‍♀Today's newsletter has a Smart Brevity count of 1,239 words, 5 minutes.
🎶 This week's music trivia will all come from Texas! ZZ Top's third album, "Tres Hombres," turns 50 this year and provides today's intro tune...
1 big thing: Big Oil and Team Biden in one place — and different pages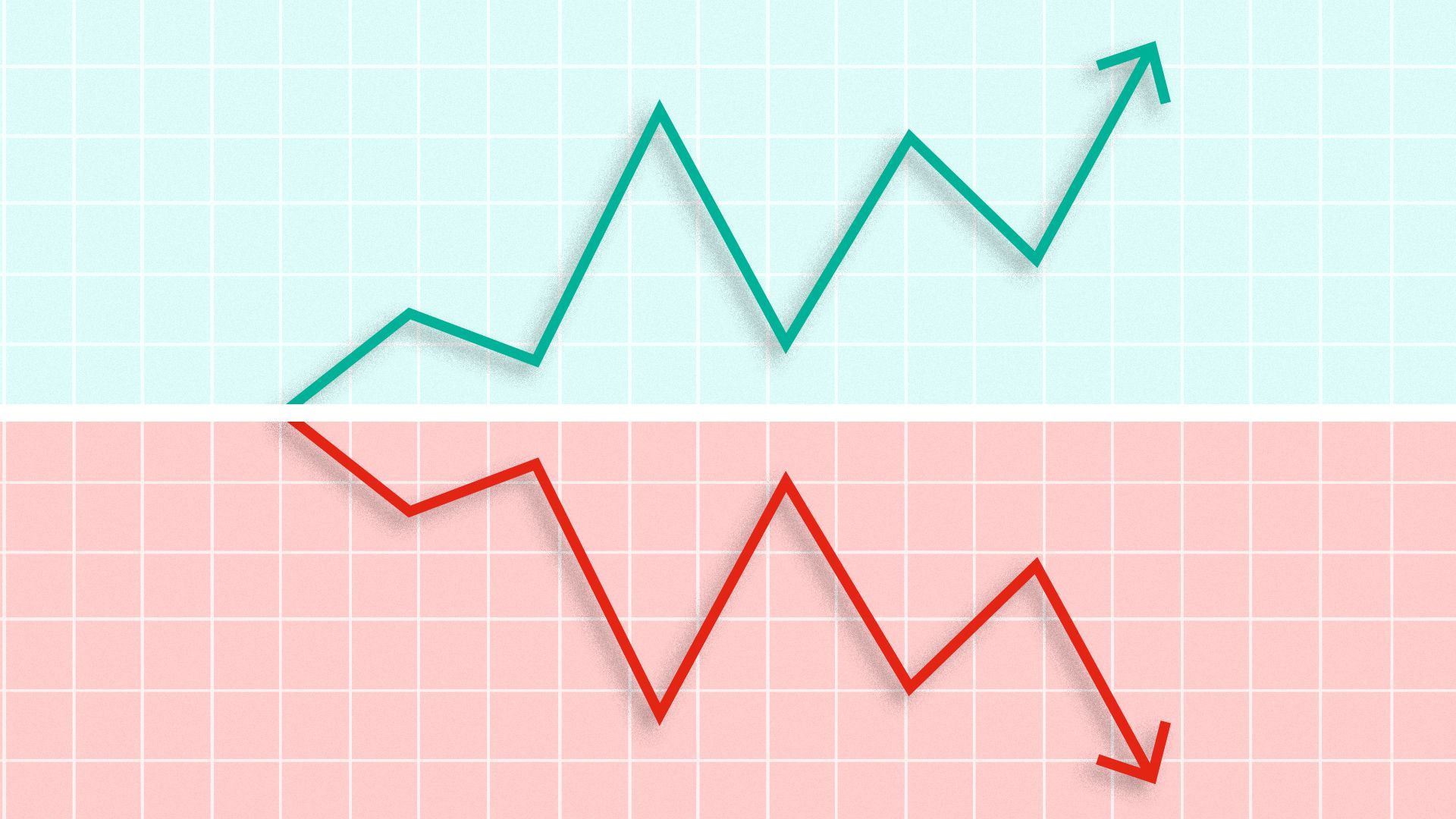 HOUSTON — Oil execs are on friendly turf at a huge gathering here, but that won't insulate the sector from swirling pressures as the Russia crisis persists and climate change worsens, Ben writes.
Driving the news: CERAWeek by S&P Global, one of the world's largest energy conferences, gets underway today during what's been a hugely lucrative but unpredictable stretch for oil and gas companies.
🖼️ The big picture: The annual conference brings Big Oil CEOs, top federal officials, foreign energy ministers, tech and power giants, and everything in between.
It's packed with speeches and on-stage interviews with Pulitzer-winning energy historian and analyst Dan Yergin, CERAWeek's host for decades.
But plenty happens behind closed doors at exclusive and private events, like last night's dinner with energy industry CEOs like Exxon boss Darren Woods.
The intrigue: Here are a few big themes onstage and in the hive of private, high-level meetings...
Implementation of the climate law. U.S. officials including Energy Secretary Jennifer Granholm and White House climate aide John Podesta are on the roster.
How policymakers and CEOs with energy giants like BP — which recently scaled back its oil production cutting targets — and Shell will discuss the intersection of climate and ensuring enough supply. "Energy security is on the agenda as well as energy transition," Yergin tells Axios.
Whether and how much U.S. climate envoy John Kerry and other Biden officials push Big Oil on speeding up transition efforts. But at the same time, the White House has also pushed the wider industry to boost U.S. oil output more quickly, alleging it prioritizes investor rewards over consumer costs.
Tech and deals as big companies, startups, venture capitalists and bankers gather in one place. For decades, CERAWeek has been one of the oil and gas industry's biggest global events, but there's also been an increasingly large tech and low-carbon energy piece in recent years. Yergin said well over 200 startups are here this year.
👀 What we're watching: Today's remarks by Sultan Ahmed al-Jaber of the United Arab Emirates, president of the next big UN climate conference.
Climate activists see a conflict of interest that could weaken COP28, because he's CEO of state oil giant Adnoc in addition to being the UAE climate envoy.
But industry officials see an opening for a climate conference more welcoming to their lens on energy transition.
"I think he'll have a very strong message about the need to address climate change, but also that oil and gas companies have to be part of it, because they bring the ability to work at scale and execute large projects," Yergin said.
2. 🛢️Charted: A volatile era
CERAWeek opens amid a wild stretch in energy markets — and much of it is rooted in tragedy, Ben writes.
The big picture: COVID temporarily cut energy demand and set prices way down, bringing huge losses for producers.
But the economic rebound, and later Russia's war on Ukraine, sent prices — and 2022 profits — skyward.
3. The climate link to the new oceans treaty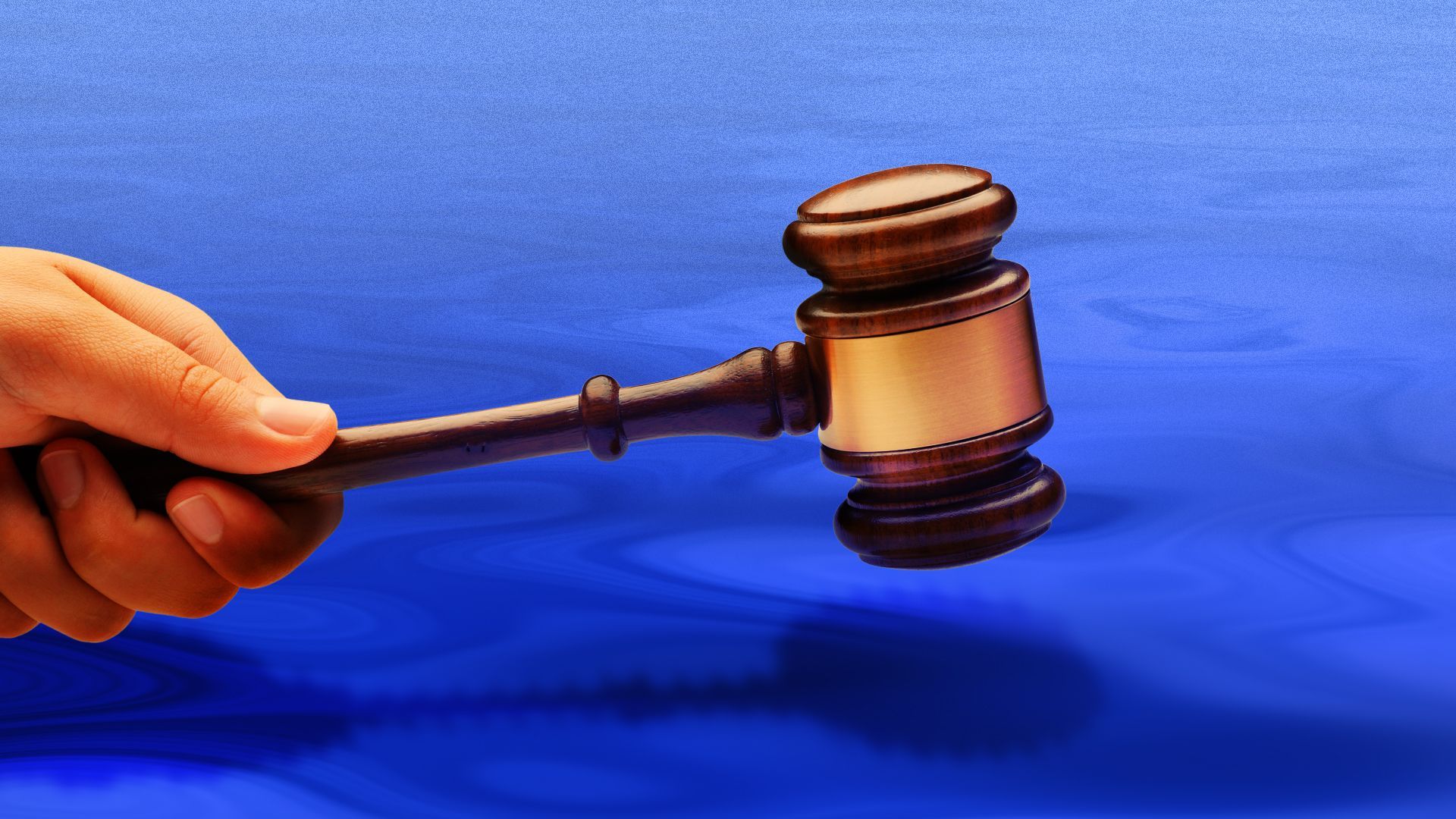 UN-convened delegates reached a weekend deal on a new global treaty on ocean conservation and biodiversity — a draft pact that points to climate-related harms to marine ecosystems, Ben writes.
Why it matters: Climate change is bringing interlocking threats to the world's oceans — ranging from warming to acidification — that imperil multiple species.
The big picture: Via the NYT...
"As marine life faces threats from climate change, overfishing, the possibility of seabed mining and other dangers, the treaty would make it possible to create marine-protected areas and enact other conservation measures on the 'high seas,' the immense expanse of ocean covering almost half the world."
The intrigue: "The treaty also requires environmental impact assessments for potentially harmful activities, such as proposals to conduct geoengineering experiments in the ocean to combat climate change," Bloomberg reports.
Yes, but: There's a long and uncertain road from the weekend deal to actually creating and enforcing new protections.
Countries must still formally adopt the treaty. "Then, nations would need to ratify the treaty itself, which often requires legislative approval," the NYT notes.
Go deeper: Axios' Rebecca Falconer has more.
Andrew Freedman contributed
4. 👀 First look: New pressure on Vanguard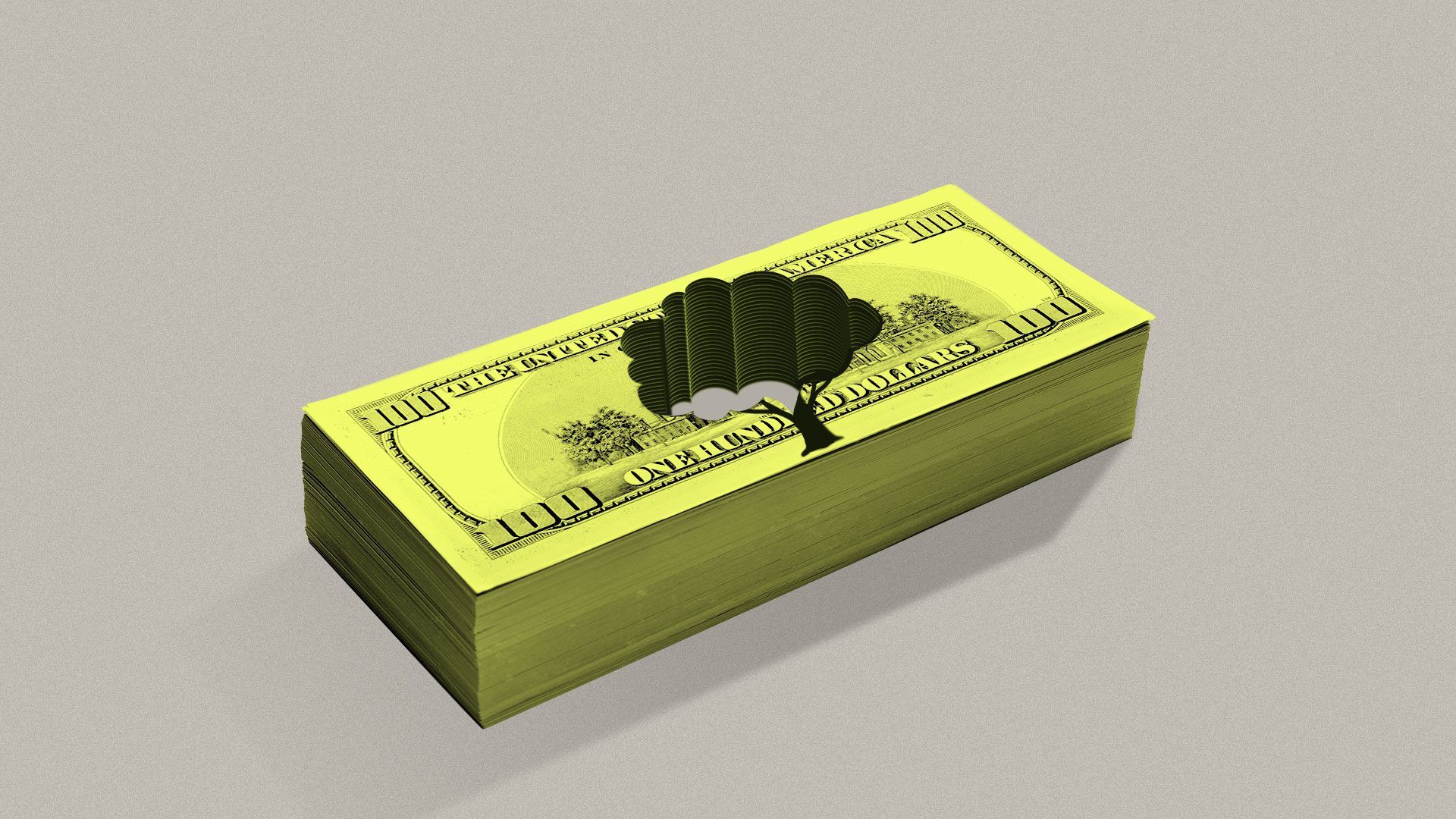 Clients of asset management giant Vanguard are putting fresh pressure on the firm to act more aggressively on climate — and hinting at litigation if they're not satisfied, Ben writes.
Driving the news: Individual investors — over 1,400, organizers say — sent letters expressing "serious concern" that Vanguard is doing a lousy job managing climate risks to portfolio values.
What they're saying: They allege Vanguard is "lagging behind its industry peers" and calls for steps including:
"Best-in-class" standards, consistent with Paris Agreement temperature goals, for assessing portfolio companies.
More investment offerings that are "1.5°C-aligned" and on a "zero-emissions pathway."
Zoom in: The first author is Paul Rissman, a Vanguard client and member of the Sierra Club Foundation's board. He's the former chief investment officer of Alliance Growth Equities.
Vanguard S.O.S., a coalition of climate groups, is working with Rissman on the effort.
The intrigue: The letter accuses Vanguard of violating fiduciary duties to clients.
"Vanguard should be concerned that if it is in breach of these fiduciary responsibilities, that its customers could have grounds for a class action suit," Susan Gary, a University of Oregon law school emeritus professor, said in a statement provided by organizers.
The big picture: It's part of a wider battle over Wall Street climate policies.
Climate-focused investors want banks and asset managers to steer capital away from fossil fuels.
But state and Capitol Hill Republicans are attacking firms — notably BlackRock — over their ESG initiatives.
Catch up fast: Vanguard recently left an industry coalition called the Net Zero Asset Managers initiative.
But the company said it remains committed to helping investors navigate climate risks.
5. Study: High temps linked to increased deaths in U.S. prisons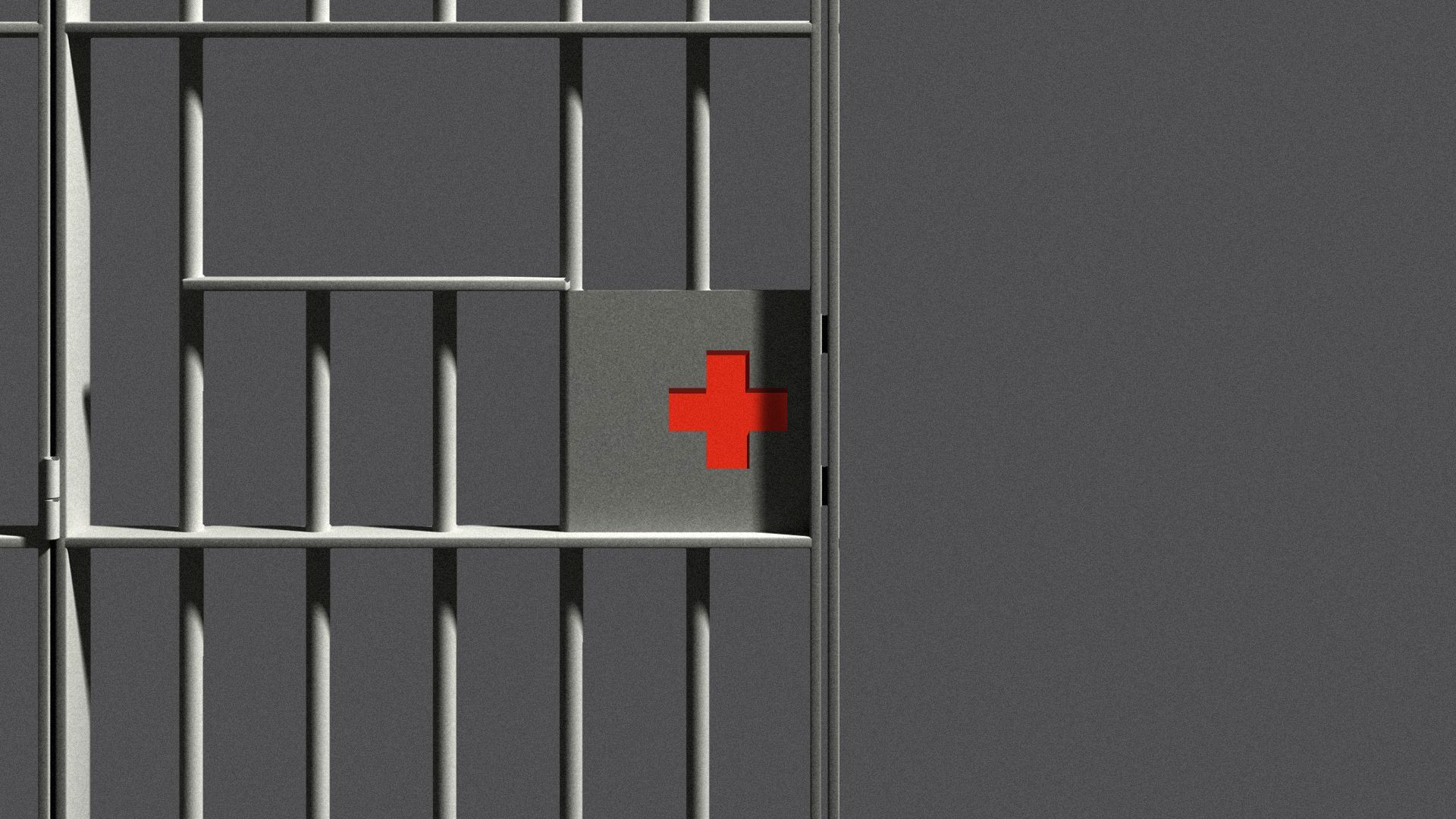 New research finds that higher temperatures are "associated with increased mortality in [U.S.] prisons, yet this vulnerable population's risk has largely been overlooked," Ben writes.
Driving the news: The peer-reviewed study in PLOS One analyzed mortality data in nearly 1,000 state and private prisons during June, July and August of 2001 to 2019.
It looked at "extreme" heat and heatwaves, defined as days above the 90th percentile for a given prison's location.
A 10°F increase above a given prison's summer mean temperature is "associated with" a 5.2% rise in total mortality and 6.7% rise in heart-disease related mortality.
Total mortality was higher with two to three-day heat waves.
The rise in suicides in the days following an "extreme" heat day is 22%.
Why it matters: Researchers unaffiliated with the paper say the topic requires growing attention in a warming world.
The big picture: Prisoners' attributes and environmental conditions create particular heat sensitivities, the paper notes.
Attributes associated with vulnerability to heat — age, comorbidities like mental health problems, and more — are prevalent.
The physical environment — crowding, inadequate ventilation and more — can also make heat especially dangerous.
Yes, but: The authors note limitations of the study. They lacked data on which prisons or units were air conditioned.
And there's "limited information on the type of conditions someone was held in before they died."
What they're saying: Ashley Ward of Duke University's Nicholas Institute for Energy, Environment & Sustainability called it important work on a topic that's difficult to study.
Ward, who was not involved in the study, said via email that cooling standards for prisons would be a good step.
She also said corrections officers and prison officials should have training in identifying heat stress symptoms and appropriate interventions.
🙏 Thanks to Nick Aspinwall and David Nather for edits to today's edition.