Good morning!
On this day in 1979, Supertramp released "Breakfast in America," which I mention because I really dig the clarinet in today's intro tune . . .
https://www.axios.com/newsletters/axios-generate-694fccd4-a8fa-40b8-ab6a-06023ea65e9d.html?chunk=0#story0
Chart of the day: Behind shale's surge
The Federal Reserve Bank of Dallas has a new survey of oil-and-gas companies in their region that helps explain why U.S. production — especially from shale formations in the Permian Basin — is slated to keep surging.
Check out the chart above: It shows the range of answers from executives at 65 companies about the price point they need to profitably drill new wells in several regions. WTI is trading in the $64-per-barrel range on Thursday morning.
The bottom line: Even with increased shareholder focus on generating returns from shale producers, the survey is more evidence that the boom has staying power.
Quoted: "As the breakeven price doesn't stay the same as acreage is drilled out and costs change, production growth longer-term will be dependent on changes to this breakeven price and the price of crude oil," Kunal Patel, a senior analyst at Dallas Fed, said in an email exchange.
"However, the breakeven for the region has been relatively stable ($51 in 2016, $48 in 2017, $50 in 2018), so there can be production growth for many years in the future assuming prices remain at current levels," he added.
https://www.axios.com/newsletters/axios-generate-694fccd4-a8fa-40b8-ab6a-06023ea65e9d.html?chunk=1#story1
Speaking of the Permian...
Huge: Several pieces look deeply at something we only grazed yesterday — the oil-and-gas producer Concho Resources announced plans to acquire RSP Permian in a stock deal valued at $9.5 billion (including debt).
Why it matters: It will make Concho the largest shale producer in the Permian Basin.
The Financial Times notes that "the takeover is the largest in the US exploration and production industry since 2012."
And via The New York Times: "The creation of a shale-oil colossus comes at a precarious moment, when production in the region is expanding so fast that pipeline construction is barely keeping up. That may cap the potential of the deal, at least over the next year or two, to get oil to the market profitably."
One big question: Are more shale patch deals in the offing?
"It is unclear whether the proposed transaction would be a catalyst for future near-term corporate deals – management teams we met with in Houston last week indicated M&A should occur but were more skeptical of a near-term M&A acceleration," Goldman Sachs said in a note Thursday morning.
Over at Bloomberg Gadfly, Liam Denning writes: "With this being the biggest deal yet in the Permian basin, potential ramifications abound. It's no surprise that shares in other potential targets such as Parsley Energy Inc., WPX Energy Inc. and Laredo Petroleum Inc. traded up on the news."
https://www.axios.com/newsletters/axios-generate-694fccd4-a8fa-40b8-ab6a-06023ea65e9d.html?chunk=2#story2
Big in power: 3 more nuke plants slated to close
ICYMI: FirstEnergy Corp. said Wednesday that it's planning to close two Ohio nuclear plants and one in Pennsylvania.
Coming offline: Ohio's Davis-Besse Nuclear Power Station in 2020 and Perry Nuclear Power Plant in 2021, and Pennsylvania's Beaver Valley Power Station in 2021.
Why it matters: It underscores the intense competition nuclear plants face at a time of stagnant power demand, cheap natural gas and falling renewable costs.
This will also focus more attention on efforts by states and the Trump administration to aid struggling coal and nuclear plants.
Quoted: A top company official said in a statement that they're still hoping to keep the plants open:
"We call on elected officials in Ohio and Pennsylvania to consider policy solutions that would recognize the importance of these facilities to the employees and local economies in which they operate, and the unique role they play in providing reliable, zero-emission electric power for consumers in both states."
— Don Moul, president of FES Generation Cos.
Yes, but: The Cleveland Plain Dealer, in its detailed piece on the announcement and FirstEnergy's financial struggles, notes that "So far, lawmakers have ignored FirstEnergy's pleas for special nuclear subsidies."
https://www.axios.com/newsletters/axios-generate-694fccd4-a8fa-40b8-ab6a-06023ea65e9d.html?chunk=3#story3
Auto group pushes electric car campaign
Axios' Amy Harder reports…
A trade group representing some of the world's largest automakers launched a seven-figure campaign Wednesday seeking to raise consumer awareness of electric cars.
Why it matters: The campaign reveals how a single industry can have ostensibly dueling goals — lobbying on fuel-efficiency standards and trying to get its consumers more comfortable with battery-powered vehicles.
One level deeper: The group, the Alliance of Automobile Manufacturers, will initially focus the campaign on the Northeast, where it made the announcement at the New York Auto Show. The campaign, which is more than $1 million, includes a new website, advertising, events and strategic partnerships.
Yes, but: The group is also lobbying ahead of the Trump administration's imminent decision to begin the process of likely scaling back President Obama's tougher fuel-efficiency standards of 54.5 miles per gallon by 2025. The auto alliance has emphasized it's not prejudging whether the standards should be loosened, though environmentalists and others claim otherwise.
"Automakers are not evaluated by what models we put in dealerships. We are evaluated by what consumers buy. The proposed standards should address consumer sales trends so they are tethered in reality."
— Alliance spokeswoman Gloria Bergquist
Flashback: The Obama administration did issue a technical report in 2016 predicting automakers would fall short of the 54.5 mpg goal, largely because of falling oil prices and consumers' preference for other kinds of vehicles. The report nonetheless said manufacturers could still meet the goals, a conclusion unlikely to be made in this new administration.
https://www.axios.com/newsletters/axios-generate-694fccd4-a8fa-40b8-ab6a-06023ea65e9d.html?chunk=4#story4
Policy notes: EPA climate memo, reg rollbacks, offshore drilling
EPA: HuffPost obtained an internal EPA memo that presses PR personnel to use talking points on climate change that are at odds with mainstream science. One key line:
"Human activity impacts our changing climate in some manner. The ability to measure with precision the degree and extent of that impact, and what to do about it, are subject to continuing debate and dialogue."
Yes, but: That's careful phrasing but nonetheless at odds with the scientific consensus that human activities have been the dominant driver of warming since the mid-20th century.
Why it matters, via Amy: The existence of these talking points puts on paper the phrasing that EPA chief Scott Pruitt has been using for months. For that reason, it's one of the most concrete public signs that the EPA's effort to dismiss climate change is coordinated and not haphazard.
The big picture on regs: E&E News is out with a helpful piece on the status of Trump administration efforts to unwind Obama-era environment and energy rules.
Offshore drilling: The Interior Department is formally seeking public input on areas to offer in a potential 2019 auction of Arctic drilling blocs in the Beaufort Sea off Alaska's coast.
Why it matters: While the plan is not set, it's a sign that the Trump administration is seeking to revive exploration in ecologically sensitive Arctic waters that could contain huge hydrocarbon deposits, despite uncertain industry interest in the high-cost projects.
https://www.axios.com/newsletters/axios-generate-694fccd4-a8fa-40b8-ab6a-06023ea65e9d.html?chunk=5#story5
Falling renewable and storage costs challenge gas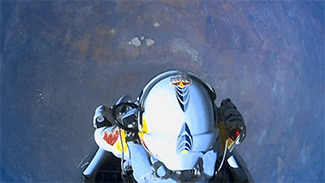 New tally: Bloomberg New Energy Finance has an updated look at sharply falling costs of renewable and storage technologies. A summary is here.
Why it matters: Renewables and batteries are increasingly beating not only coal, but in some markets and situations, they are increasingly eroding the economics of using or building natural gas plants.
What they study: It explores levelized cost of electricity (LCOE) — the all-in costs of building, running, supplying and maintaining different facility types over time. They compare the estimated first half of 2018 with the same period last year.
"The cost of new-build [solar] PV and onshore wind projects continues to fall world-wide, with LCOE estimates for each down on average 20% and 12% respectively from our 1H 2017 analysis."
Bottom line: Solar and wind are becoming the least expensive option for new bulk power generation projects in a number of countries.
Coal and combined-cycle gas turbine (CCGT) plants are still the "cheapest sources of fully dispatchable generation across the world."
However, in some countries, renewables are eating into the amount of time that they're needed, which increases LCOE for new fossil plants.
Threat level: Storage is shaking up the equation amid a nearly 80% drop in lithium-ion battery costs. Marrying renewables with storage is increasingly competitive with coal and gas plants that provide dispatchable and flexible resources that can respond quickly to demand shifts.
"Today onshore wind and PV plants paired with small batteries can already outcompete both new coal and CCGT plants," BNEF states.
"These projects cannot displace fossil fuel plants entirely, but they are able to eat into their run-hours and negatively affect their economics."
https://www.axios.com/newsletters/axios-generate-694fccd4-a8fa-40b8-ab6a-06023ea65e9d.html?chunk=6#story6
From the tanks: carbon costs and nuke's future
Carbon cost: This paper published by Columbia's Center on Global Energy Policy is a really cogent explainer on the social cost of carbon, how estimates are used in rulemaking, and what it can (and can't) tell us.
On the "can't" side of things: "Omitted from... estimates are some impacts of climate change, like ocean acidification, for which there is strong scientific evidence of negative consequences that are exceedingly difficult to estimate in monetary terms," Noah Kaufman writes.
"Also omitted are impacts that are not yet scientifically proven (or even provable), like the potential for climate change to lead to economic strife and conflicts among nations, but could have highly important effects on human welfare."
Nuclear warning: A new Atlantic Council paper explores the geopolitical stakes as the U.S. nuclear power sector shrinks while China and Russia expand their domestic industries and are "aggressively pursuing global markets," especially in the Middle East and Asia.
"The Chinese and Russian use of nuclear-power financing and technology as a means of expanding their overseas physical presence, and their foreign-policy influence in key countries, has important implications for the United States," writes Robert F. Ichord, Jr., who was a senior State Department official in the Obama administration.
The paper says this means a deeper look is needed at many questions, including steps the federal government should take to protect the domestic nuclear supply chain and budgetary resources around advanced reactor designs.