Axios Generate
September 18, 2023
🗓️ It's "climate week," so expect news — and lots of noise. We'll cut through the chatter, starting with today's Smart Brevity count of 1,134 words, 4.5 minutes.
🖋️ Situational awareness: California Gov. Gavin Newsom will sign bills that force big companies to disclose emissions and climate risks. AP has more.
🎸This week in 1971, glam rock pioneers T. Rex released the album "Electric Warrior," which provides today's intro tune...
1 big thing: What to watch for at Climate Week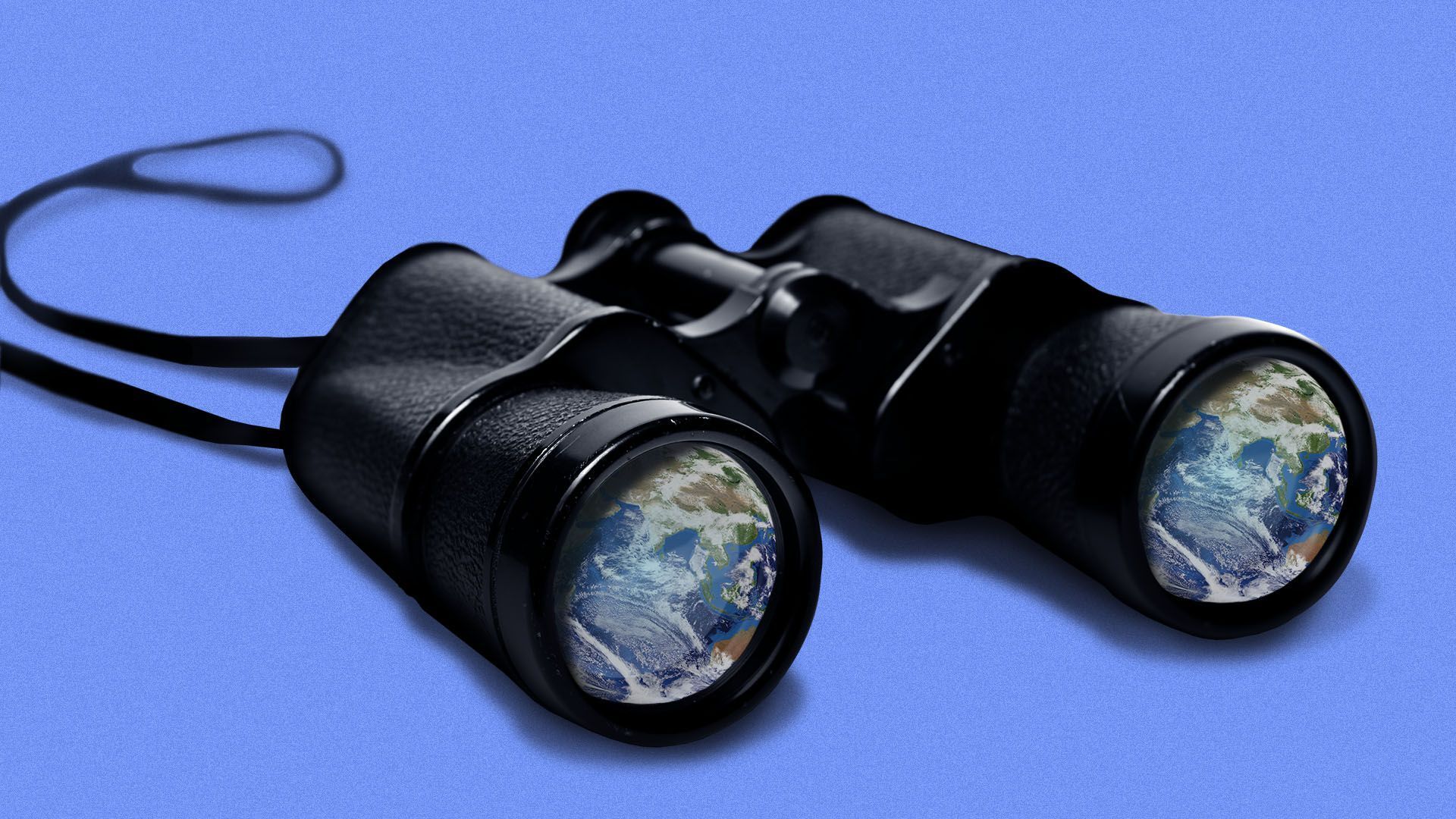 World leaders, business titans, scientists, activists and others are meeting in New York City this week to discuss combatting climate change, Andrew writes.
Why it matters: The conclave is taking place against a backdrop that's raising the global warming stakes.
Climate change-linked extreme weather continues to make headlines worldwide, raising alarms across the scientific and policymaking communities — and fueling fresh protests against fossil fuels.
The big picture: Climate Week NYC coincides with the United Nations General Assembly and is supersized this year into a blitz of hundreds of events, ranging from panels to a full-day U.N. summit called by the secretary general.
Yes, but: What really matters, though, is what happens at Secretary-General António Guterres' Climate Ambition Summit on Wednesday, along with the building of coalitions between public and private entities on the sidelines of the UNGA.
Between the lines: The summit outcome will be a chair's summary, distilling what was discussed, work that remains and perhaps some key points of disagreement.
It should provide hints at fault lines expected at the late-year COP28 climate negotiations.
The intrigue: Climate Week comes amid a historic stretch of climate extremes, with 2023 on track to be the warmest year on record.
What they're saying: Helen Clarkson, CEO of the Climate Group, stated: "It's like every time we think we are going in the right direction, the planet kicks us right back into reality: 'You're not even close... to where you need to be,'" she said, citing the expansion of renewables along with Biden's far-reaching climate law.
"How do we counter that? There's only one answer: relentless determination," she added. The Climate Group is a nonprofit that works with Fortune 500 companies and governments, and it is the main convenor of Climate Week.
2. The new front in Big Oil's courthouse climate fight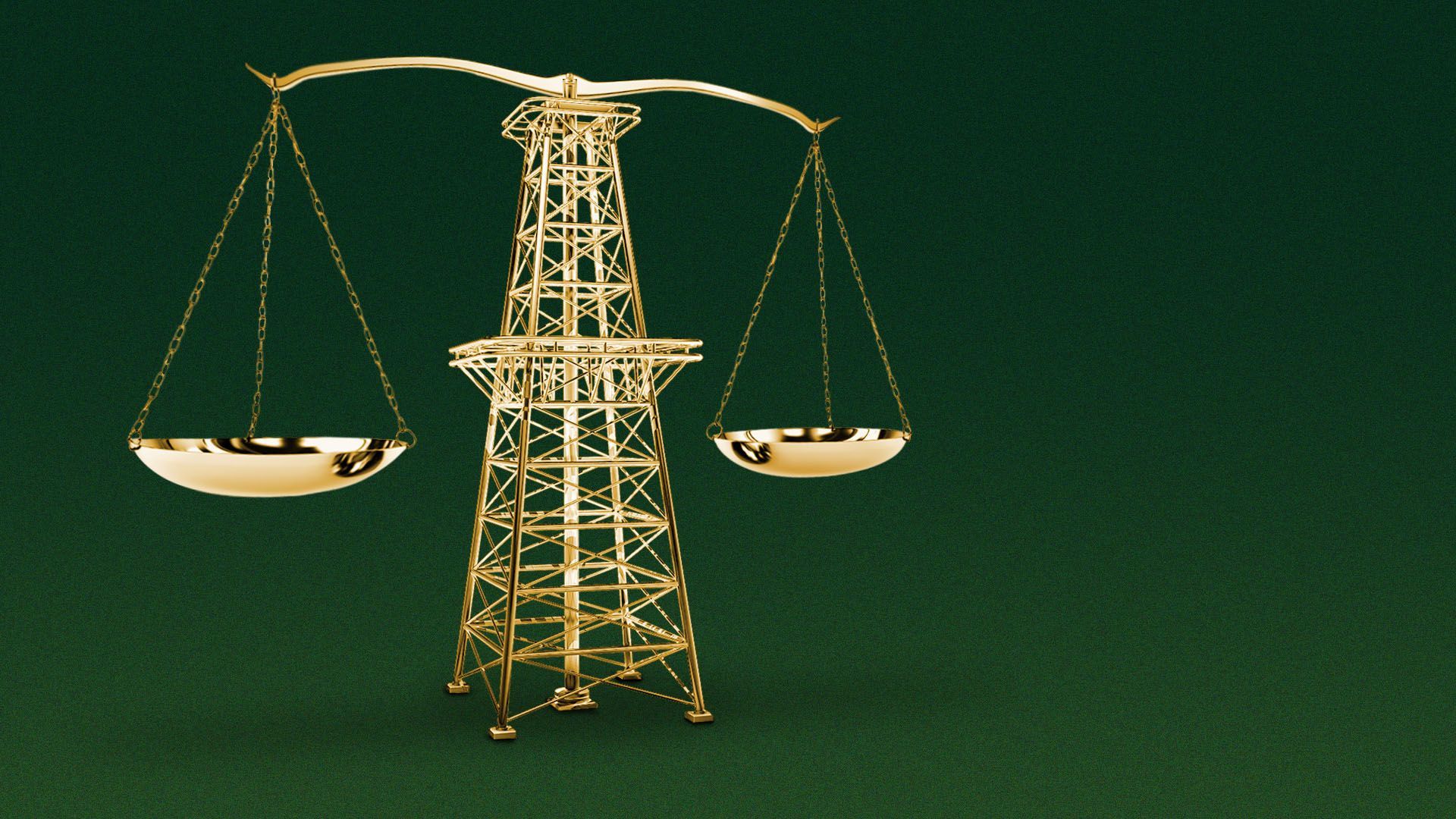 California is hardly the first state to sue Big Oil over climate change, but a new case is worth watching nonetheless, Ben writes.
🏃🏽‍♀️Catch up fast: The state's Democratic governor and attorney general on Saturday unveiled litigation against Exxon, Chevron and other oil giants.
It alleges decades of deception about the effects of their products and seeks damages for ways global warming is hurting California.
Why it matters: The complaint — which follows a suite of other ongoing cases by state and local governments — has legal, political and financial ramifications.
🇺🇸 The politics can't be ignored. Gov. Gavin Newsom has worked to create a national political profile and reportedly has presidential aspirations.
😮 The breadth is something. The case filed in state court goes into great detail seeking to tie oil companies to vast damages in the country's most populous state.
💵 The stakes are immense. California has spent tens of billions on adapting to and addressing climate damage, with multiples of that expected in years ahead, the suit claims.
The complaint seeks an industry-funded abatement fund, and other "equitable relief" and damages.
It also asks the state court to force companies to prevent "further pollution, impairment and destruction" of state resources.
The other side: The American Petroleum Institute, one of the defendants, said Congress, not the courts, should make policy.
3. How El Niño contributes to 2023's extreme weather
This year is on track to be the hottest on record, marred by climate-fueled disasters all over the globe — and El Niño helps to explain part of the story, Andrew writes, with Rahul Mukherjee and Erin Davis from Axios Visuals.
The big picture: This is no ordinary El Niño year, however, and this unusual setup may be leading to extreme results.
Typically, El Niño brings some of the planet's warmest years in instrumental records; but right now, all the oceans are spiking a fever.
In fact, there has never been an observed El Niño that began when the planet's oceans were already so warm.
How it works: El Niño is a periodic, predictable cycle in the tropical Pacific Ocean. It adds more heat and moisture to the climate system.
4. Biden under pressure to ease offshore wind woes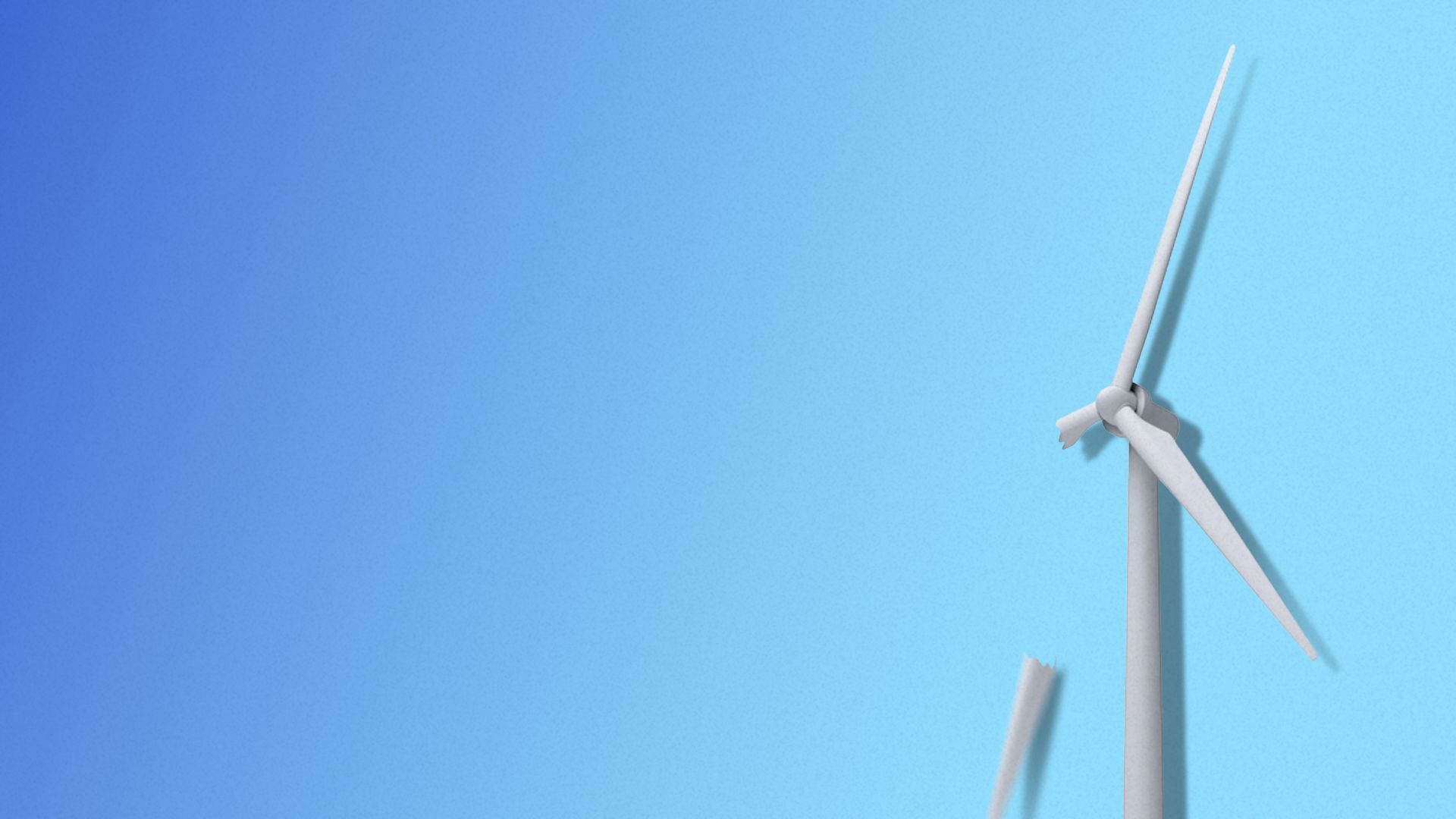 Governors of six Atlantic Coast states are imploring the White House to boost support for big offshore wind projects they call "increasingly at risk of failing," Ben writes.
Why it matters: The joint plea was first reported by Bloomberg. It is a loud warning that efforts to stand up the industry — a priority of the Biden administration — are in jeopardy.
It comes as projects from developers like Ørsted and Shell face potential delays, and even cancellations, as companies seek to renegotiate terms.
Driving the news: The letter to President Biden from New York, Massachusetts, New Jersey and other states cites inflationary pressures and lingering supply chain problems sending project costs sharply upward.
Offshore wind is "at serious risk of stalling because States' ratepayers may be unable to absorb these significant new costs alone," the authors write.
Threat level: Analysts tell Reuters the White House goal of 30 gigawatts deployed by 2030 is looking unlikely.
What we're watching: The letter seeks an updated, "achievable pathway" to access climate law "bonus" tax credits, including domestic content credits.
It also calls for faster permitting and work with Congress to create a program that shares federal wind lease sale revenues with states.
5. Charted: slowing progress on power access
The number of people without electricity access is heading back downward this year after an uptick in 2022, Ben writes.
Driving the news: The International Energy Agency unveiled data estimating the total dropping to 745 million.
Yes, but: Meeting the United Nations' goal of universal access to affordable, reliable energy by 2030 requires much faster progress (see above).
What we're watching: The topic's on the agenda in U.N. meetings this week.
Don't forget: Residential access doesn't provide enough energy to flourish economically.
6. Catch up fast on finance: planes, oil, startups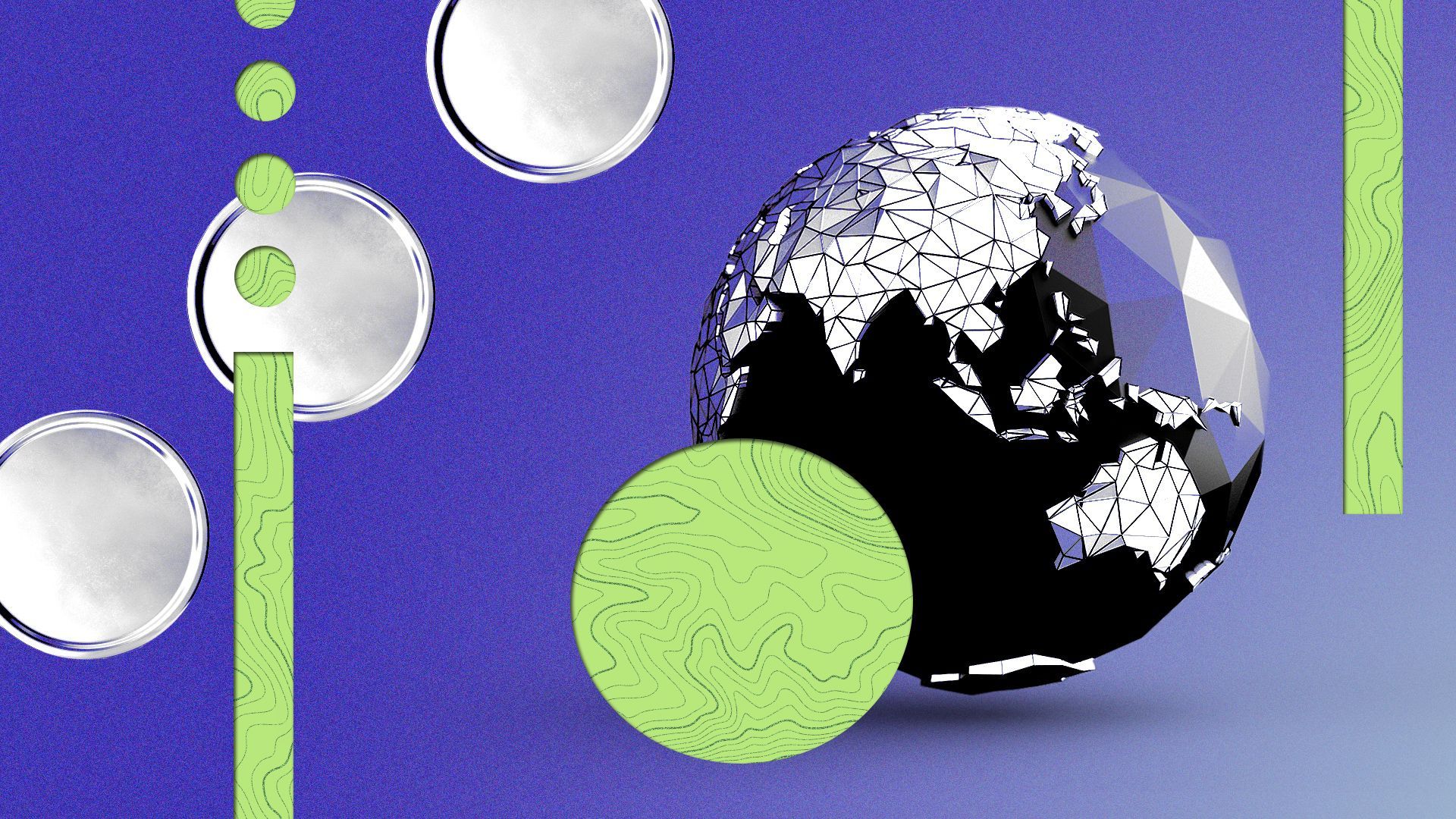 🛫 ZeroAvia, a startup looking to commercialize hydrogen-electric planes, just announced that Airbus, Barclays and Saudi Arabia's NEOM have led a new funding round, Ben writes.
State of play: The financing will enable the company to "accelerate progress towards certification of its first engine," the announcement states.
What we don't know: The amount of the new finance was not disclosed, but a representative tells Axios it's bigger than the company's $72 million Series B round.
📉 Banking giant Societe General announced this morning it would cut its exposure to upstream oil and gas by 80% by 2030 and deepen its existing 2025 target.
⏩ The United Arab Emirates COP28 leaders and the nonprofit New Energy Nexus, which supports climate tech entrepreneurs, have launched a new accelerator program for early-stage companies.
Driving the news: The six-week program will have a "particular focus" on startups in the Global South, the organizers said. It will seek to strengthen capacity, capital access and open commercial opportunities. Go deeper.
Did someone forward you this newsletter? Welcome, and please sign up.
🙏 Thanks to Chris Speckhard and Javier David for edits to today's edition, along with the talented Axios Visuals team.