Axios Generate
May 17, 2022
☕ Good morning! Today's Smart Brevity count is 1,197 words, 4.5 minutes. 
💵 Michael Bloomberg is spending $242 million to boost clean energy in developing nations in Africa and elsewhere. Go deeper
🎸 This week in 1975 Aerosmith released a single which opens a beloved 1993 movie and gets us going as today's intro tune...
1 big thing: The global impact of local carbon cuts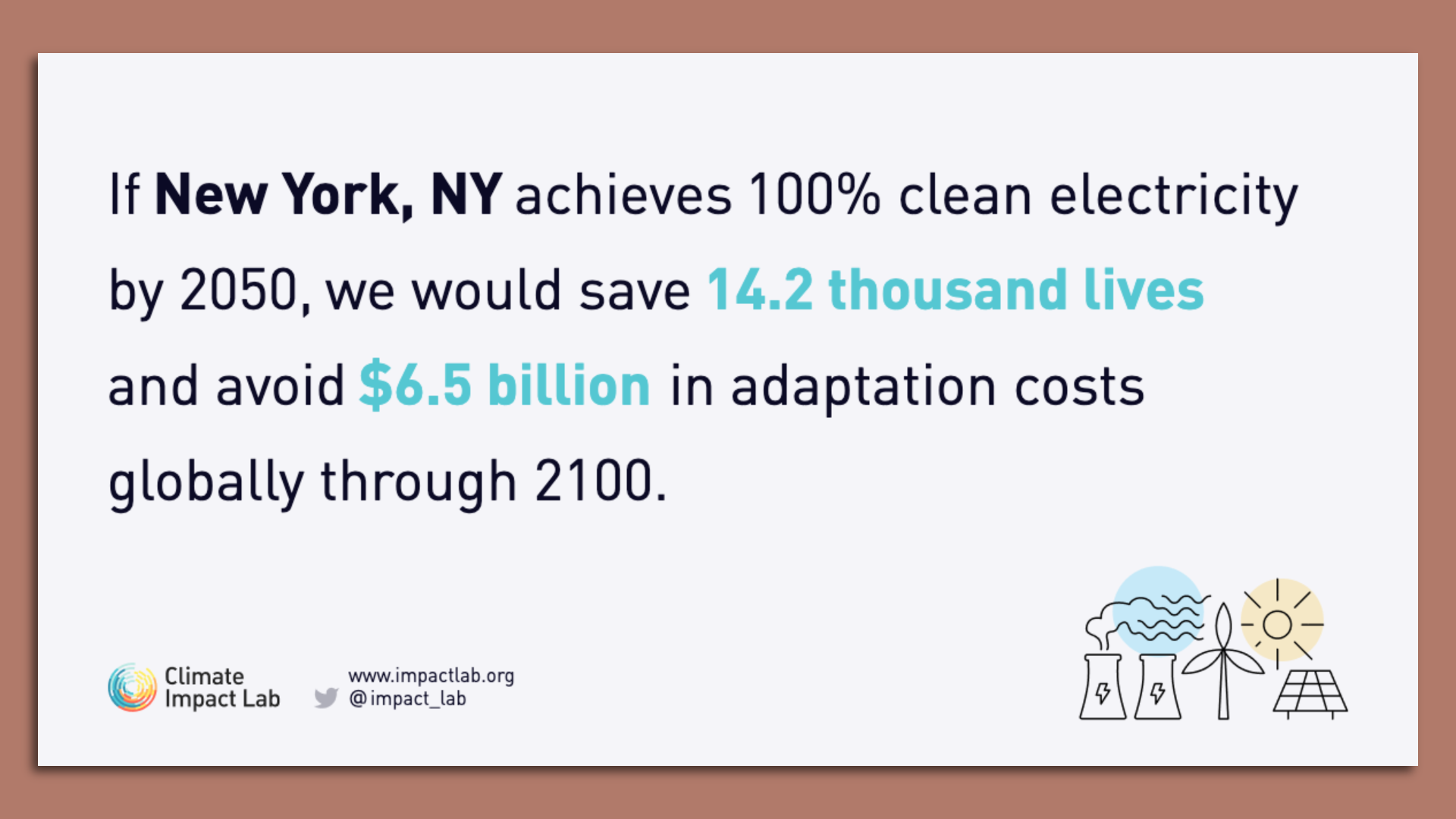 A powerful new online tool enables users to estimate the worldwide effect of local and state climate policies in the U.S., Ben writes.
Driving the news: The Climate Impact Lab, a research consortium, just unveiled the "Lives Saved Calculator."
It models avoided mortality and adaptation costs if specific local, state and national-level emissions-cutting and clean energy targets are met.
Users can input thousands of locations such as New York City, seen above, to see how those policies help deter deaths from heat waves.
Why it matters: It's a data-driven way of measuring the global benefits of national and even very local policies.
The calculator shows how emissions cuts anywhere have a tangible impact — regardless of what's happening in other areas or countries.
Zoom in: The group analyzes the benefits of each ton of avoided CO2 under a range of future emissions pathways.
(Even the lowest one modeled, RCP 4.5, for you wonks out there, sees emissions growth that blows past Paris Agreement temperature goals.)
Let's say the roughly 10 states with final targets in place for 100% clean power by 2050 meet their goals. This would shave enough off global temperature growth to save 118,000-269,000 lives worldwide through 2100.
Or consider what happens if 13 states (and D.C.) hit their wider midcentury net-zero emissions targets. That could save an estimated 1 million to 2.4 million lives through 2100.
Of note: It uses methodology behind new research in The Quarterly Journal of Economics on relationships between temperature and mortality.
What they're saying: Climate Impact Lab co-director Trevor Houser said it can help local policymakers see their work matters — even though emissions in their area are very small in the grand scheme of things.
"Because of this research, we can really quantify...the attributable benefits of efforts to reduce emissions at any level in terms of avoided warming and the resulting costs on human health and welfare," he said in an interview.
2. New Mexico wildfire grows to state's largest in history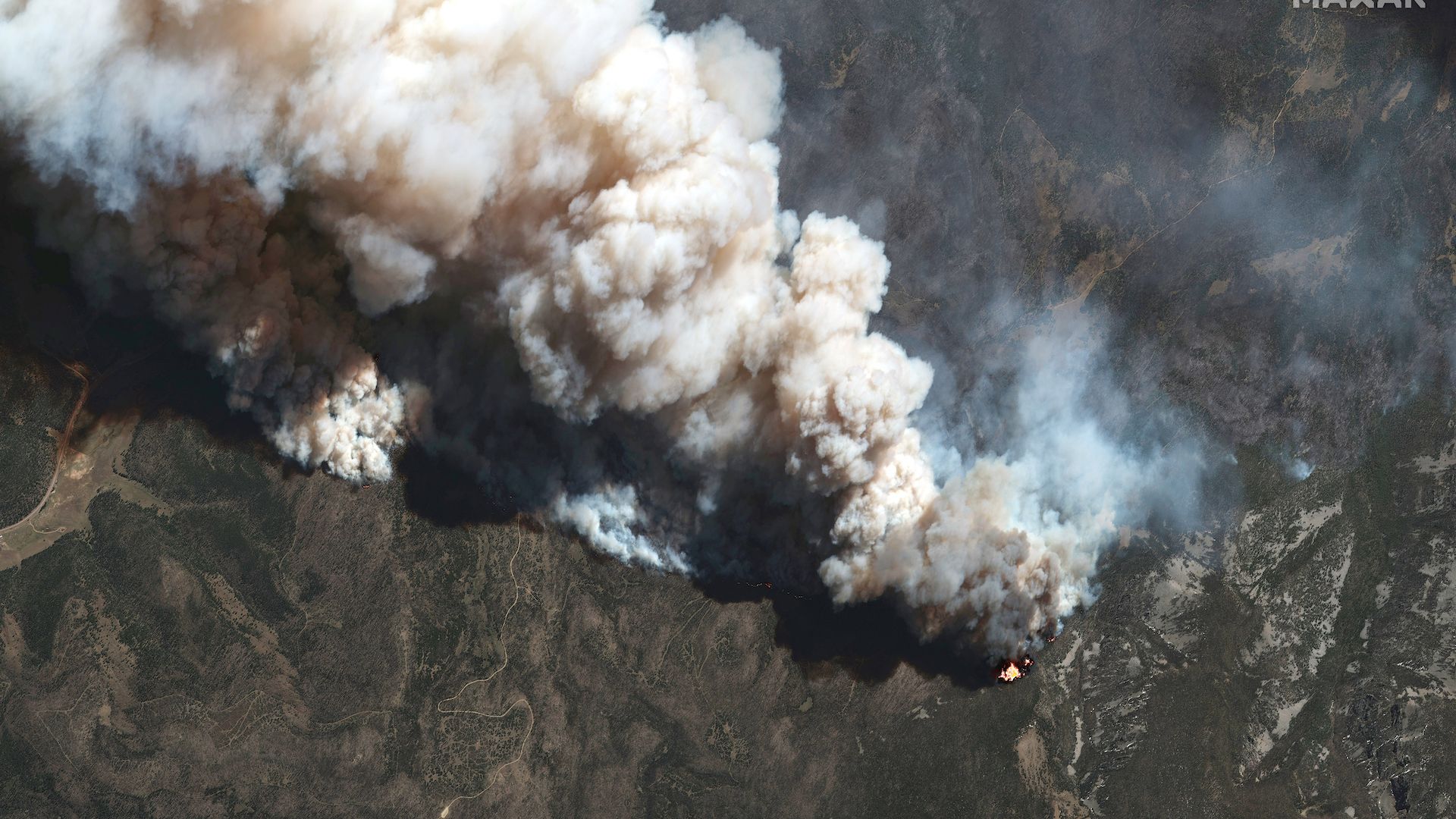 At 298,060 acres, as of early Tuesday morning, the Calf Canyon Fire in New Mexico is the largest blaze in state history, surpassing the Whitewater-Baldy Fire of 2012, Andrew writes.
Why it matters: Mired in a megadrought fueled by climate change, New Mexico and the rest of the Southwest are experiencing major fires this year.
Other western states are likely to see severe wildfire seasons as well, as snow cover vanishes earlier than average in many areas.
Threat level: Hot weather and low humidity levels are likely to continue through the end of the week, according to the National Weather Service.
A Fire Weather Watch is in effect for Thursday, when widespread high winds return, threatening to challenge firefighters once again.
3. BP's new carbon capture plan and more biz notes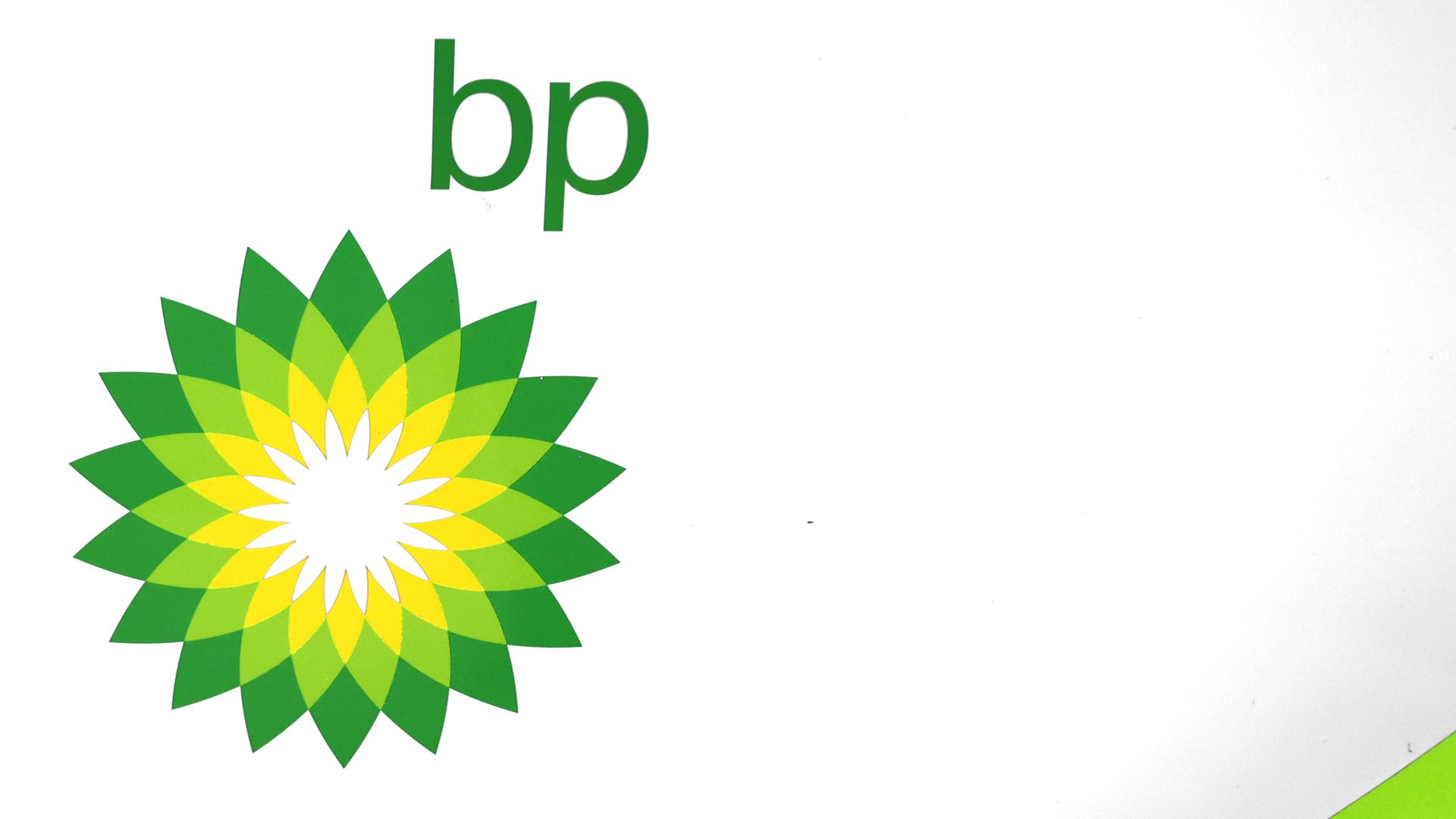 Breaking Tuesday: BP and industrial gases giant Linde just announced plans for carbon capture and storage (CCS) projects along the Gulf Coast, Ben writes.
Driving the news: The partnership envisions trapping CO2 from Linde's Houston-area hydrogen production plants.
BP would develop geological storage sites for CO2 from Linde's plants and other industrial sources in the region. They're hoping to launch in 2026.
It envisions ultimately storing up to 15 million metric tons annually across multiple sites, which the announcement calls "the equivalent of taking approximately three million cars off the road each year."
What we don't know: The estimated project costs, which the companies did not disclose.
Why it matters: It's the latest sign of oil giants floating CCS projects in the region, but it's unclear whether they'll come to fruition.
Exxon last year began pitching industry-government cooperation to develop a Houston-area CCS hub and says Calpine, Dow and others have expressed interest.
This month Chevron said it's joining Talos Energy and CCS developer Carbonvert in a joint venture (see item 3 in the May 4 newsletter).
A couple of other business items of note...
🔋Dragonfly Energy, which is producing "deep cycle" lithium-ion batteries, announced a SPAC agreement with Chardan NexTech Acquisition 2. It's the latest of several recent battery SPAC deals, Alan Neuhauser reports in the Axios Pro Climate Deals newsletter (sign up!).
🚗 Uber is adding "comfort electric" vehicles to the ride-hailing options on its app in San Francisco, San Diego and Los Angeles with more cities to come, Axios' Joann Muller reports. Go deeper
Bonus: the growing carbon capture pipeline
Speaking of carbon capture and storage, newly updated data via the International Energy Agency shows the recent upswing in planned projects, Ben writes.
Yes, but: The technology's growth lags way behind what's envisioned in their hypothetical pathways to net-zero emissions. Go deeper
4. First Look: Evergreen pushes clean power goal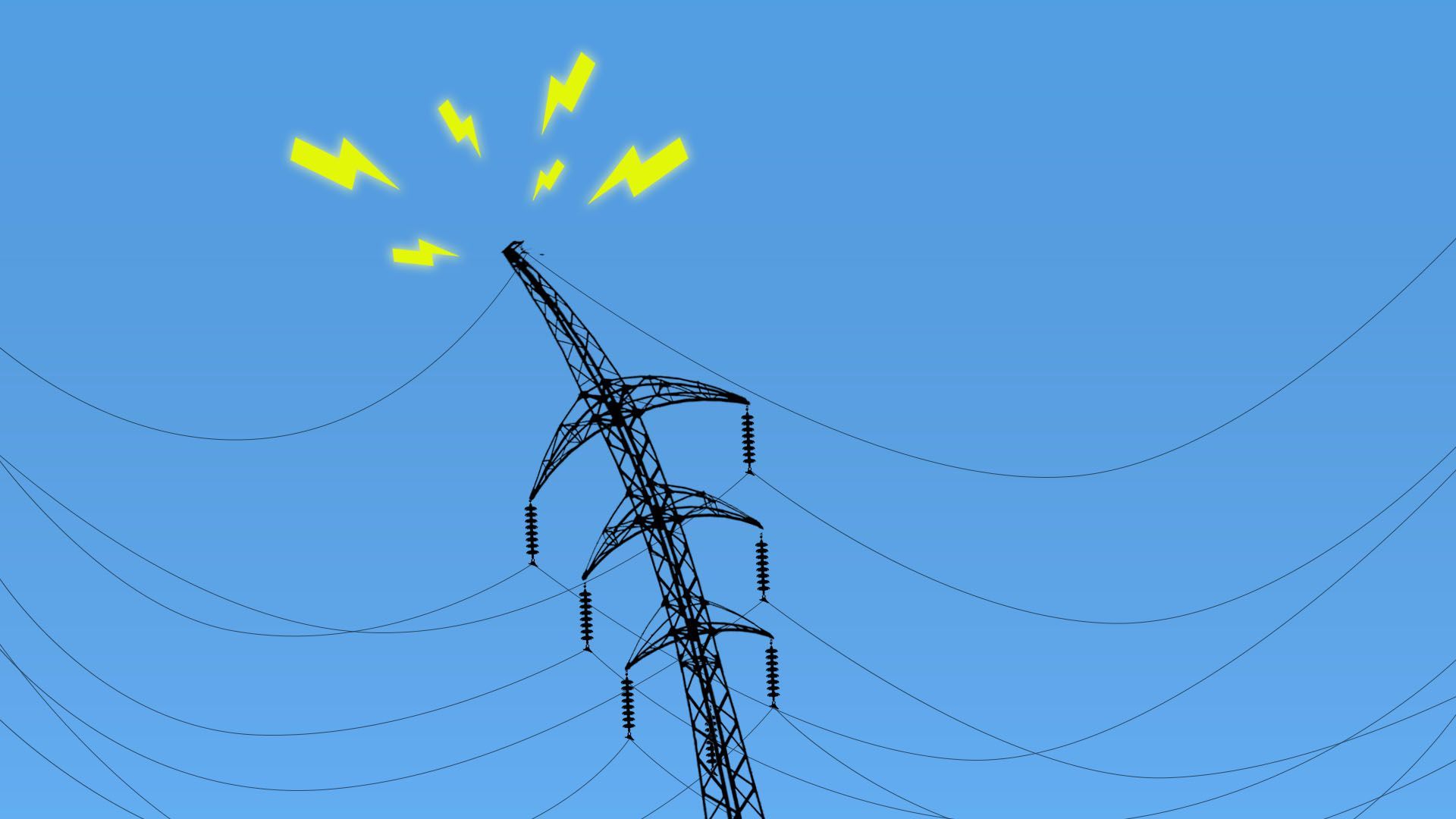 Evergreen Action is launching a campaign to salvage a key pillar of the Biden administration's climate strategy — to power the U.S. entirely with clean electricity by 2035, Andrew writes.
Why it matters: Evergreen is trying to push the White House to move quickly and decisively in its use of executive power to accomplish its climate agenda ahead of the midterm elections.
The big picture: Evergreen's new "Powering towards 100% clean power" campaign seeks to put pressure on three agencies in particular: the EPA, the Federal Energy Regulatory Commission (FERC) and the Department of Energy.
The campaign includes a website that allows visitors to write comments on pending rules and partner with other groups.
Details: Evergreen Action is calling on the EPA to cut power plant pollution through a series of regulations, some of which are already in progress.
However, some of these regulations could be constrained or blocked entirely by an upcoming Supreme Court ruling.
In addition to the EPA, Evergreen is calling on FERC to make it easier for clean energy to contribute to the grid.
What they're saying: "We've got to use every tool and this is the next phase, in which we and so many of our allies in the movement are committed to continuing to make progress," Sam Ricketts, co-founder of Evergreen Action, told Axios. "We can't slow down, we can't be discouraged."
5. High-profile group to address the "overshoot" problem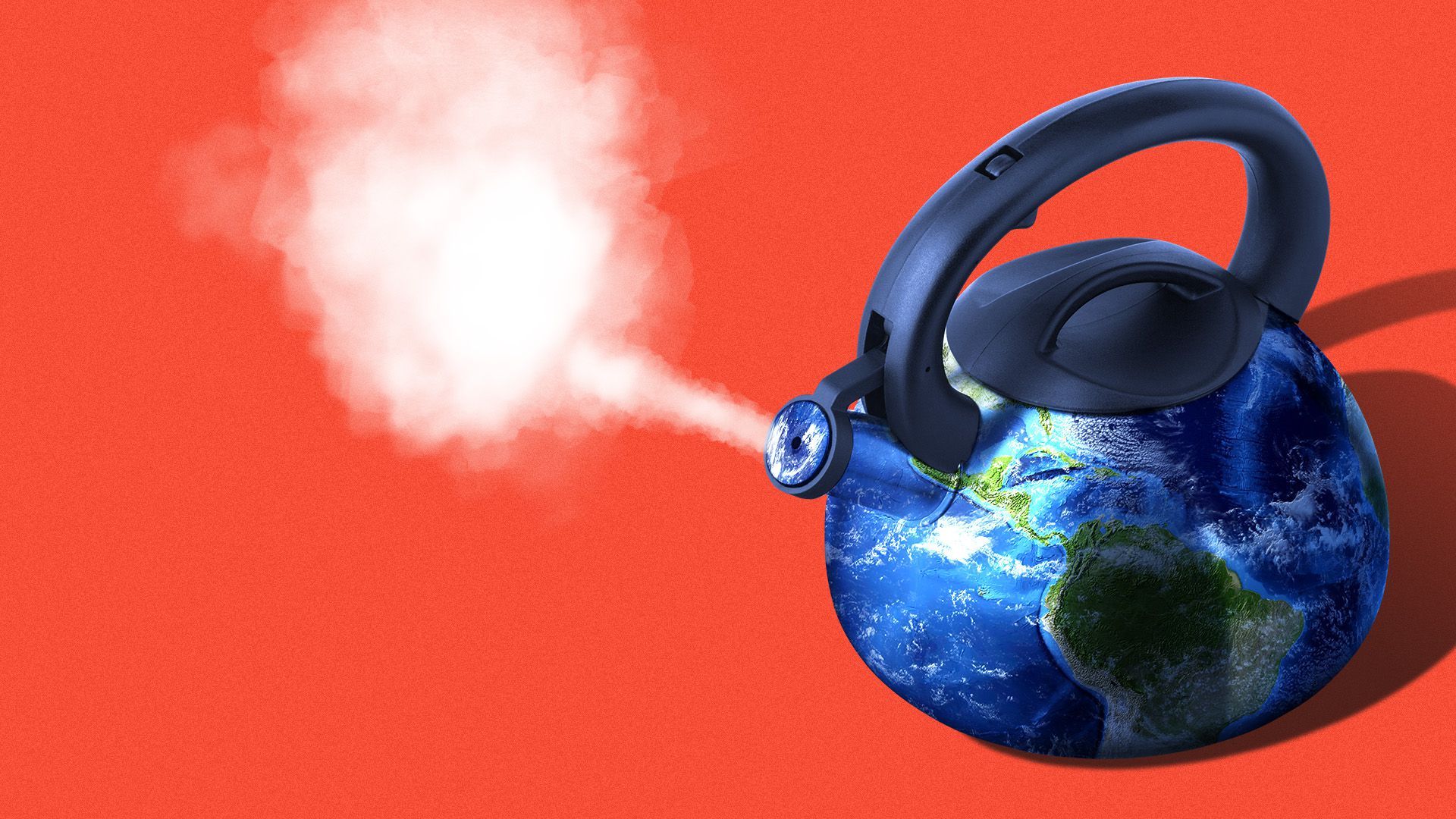 A new expert panel aims to address the challenge of overshooting the Paris Agreement's temperature targets, including how to oversee the possible use of geoengineering, Andrew writes.
Why it matters: New research has underscored the dire consequences of blowing past the targets, saying this could doom certain species, ecosystems and low-lying countries.
The boldface names on the commission include former Mexican president Felipe Calderón, former head of the WTO Pascal Lamy and Paris Agreement architect Laurence Tubiana.
They will bring added attention to the disconnect between where the world is headed (about 3°C of warming) and the level of warming studies show would be more likely to prevent catastrophic damage (closer to 1.5°C).
Driving the news: The commission aims to consider a wide range of options to limit the severity of global warming.
These include scaling up adaptation efforts, deploying large-scale carbon dioxide removal technologies, and geoengineering, specifically trying to cool the planet by reflecting incoming sunlight.
A key focus will be how to ensure that any geoengineering efforts aren't harmful. Next year, the group will present a blueprint for governing the different options.
What they're saying "We will continue to work towards achieving the world's climate goals as best we can," Lamy, who is chairing the new panel, said in a statement. "But we also have an overriding responsibility to be prepared, in case we do not succeed."
📬 Did a friend send you this newsletter? Welcome, please sign up.