Good morning!
Today we've got more news and views from the big CERAWeek conference in Houston.
But here's a big picture takeaway: Some oil and power giants have gravitated to the left of the White House, but they'll still remain under justifiable pressure from advocates as the global emissions trajectory continues to point to highly dangerous levels of warming.
Oh, and on this day in 1987, U2 released The Joshua Tree, so they'll provide today's intro tune . . .
https://www.axios.com/newsletters/axios-generate-63ef4d55-f5e5-4ec4-b830-971db4dd5f15.html?chunk=0#story0
Trump and execs part ways on low-carbon energy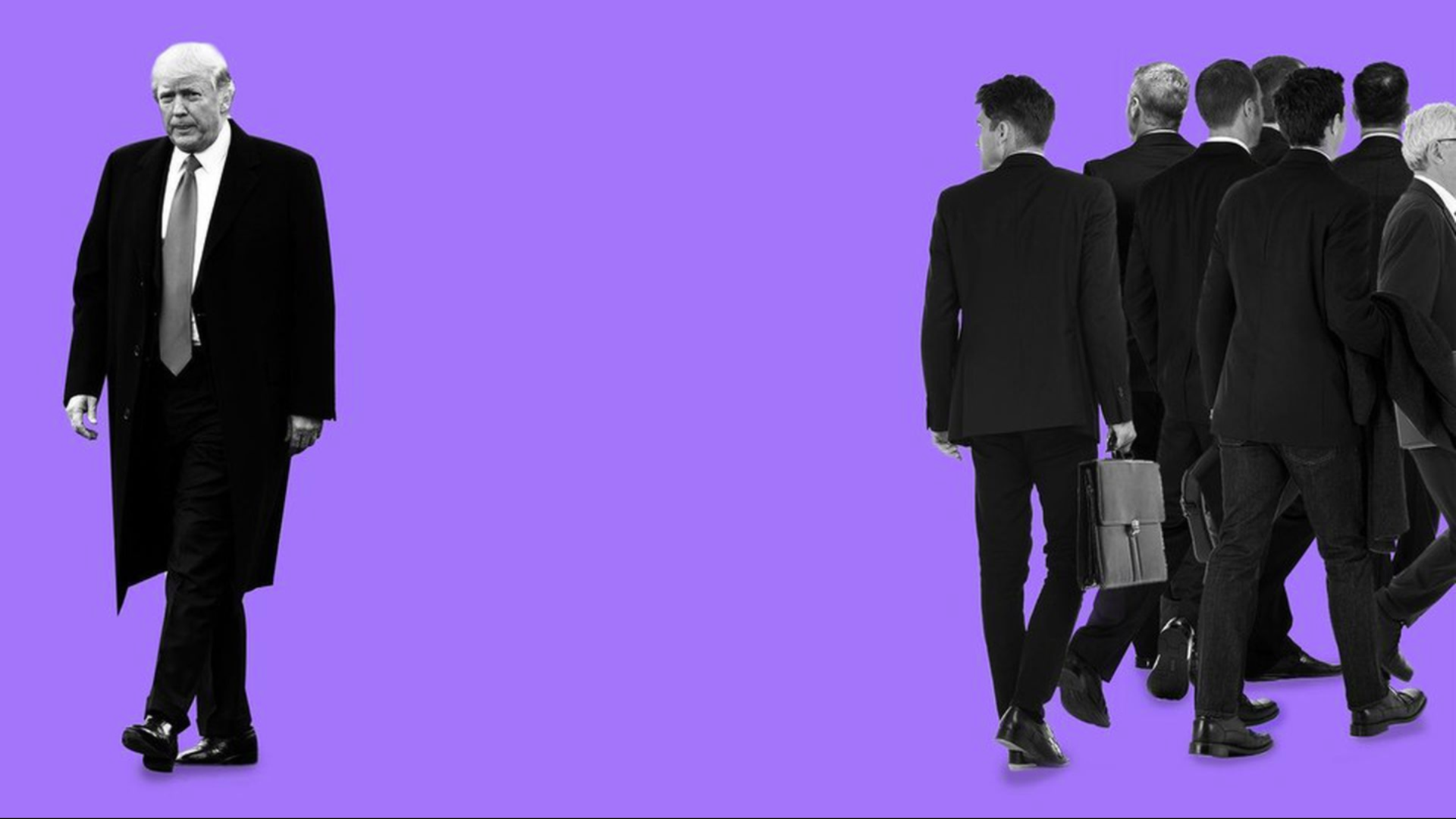 Illustration: Rebecca Zisser/Axios
My Axios colleague Amy Harder reports from Houston that the gulf over climate change between energy executives and President Trump was on stark display at CERAWeek.
Why it matters: The forces compelling companies to invest in lower-carbon technologies, such as falling renewable-energy prices and investor pressure, remain present regardless of Trump's regulatory rollbacks and dismissal of climate change as an issue.
What we're hearing:
Lynn Good, CEO of major utility Duke Energy, in an interview with Axios Thursday: "We're committed to running our company and planning a future that goes beyond the next two or three years. The priority of the administration or Congress will change...I believe it's a wise decision to keep going on carbon reduction. It's best for customers, investors, employees."
Thad Hill, CEO of Texas-based utility Calpine, to reporters: "Regardless of where we are today on the political landscape here, it is pretty clear to me which way we are going over the long term" which is towards society putting a value on carbon reduction over time.
Mary Barra, General Motors CEO, said during her onstage interview, per Reuters: The company's "commitment to an all-electric, zero-emissions future is unwavering, regardless of any modifications to future fuel economy standards."
Ben van Beurden, Royal Dutch Shell CEO, told Axios he thinks the transition to lower-carbon energy resources is "inevitable." During an onstage interview, van Beurden said climate change was the biggest challenge facing the industry.
https://www.axios.com/newsletters/axios-generate-63ef4d55-f5e5-4ec4-b830-971db4dd5f15.html?chunk=1#story1
Expert Voices: industry's climate challenge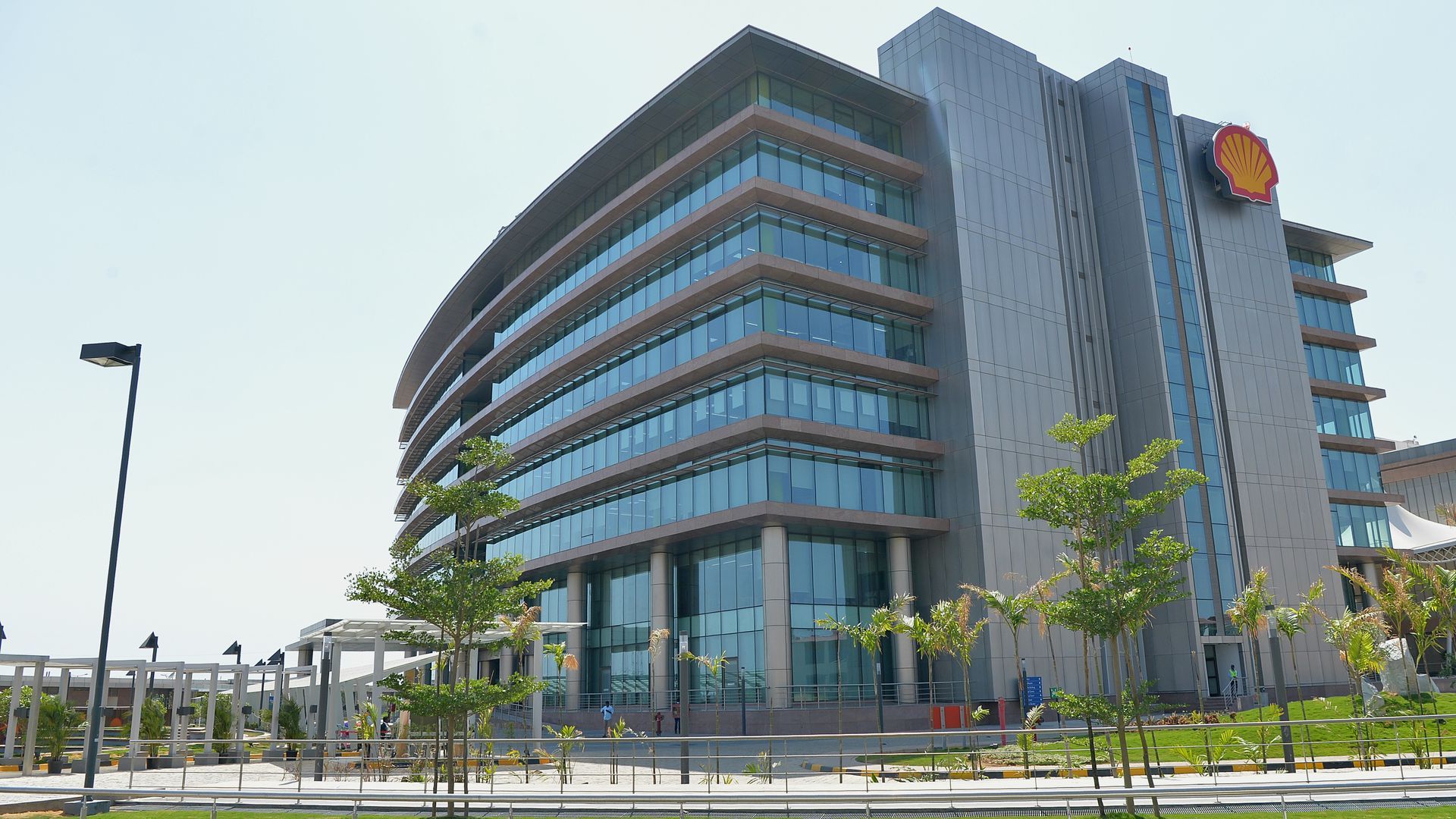 Sarah Ladislaw of the Center for Strategic and International Studies has a dispatch from Houston in our Expert Voices section. Here's part of it . . .
Oil companies of many stripes have gone out of their way to talk about climate change at CERAWeek, the big oil industry conference in Houston — reflecting a significant shift in the industry.
Why it matters: Years ago the struggle between climate change activists and oil companies was around the underlying science and getting companies to accept the role that fossil fuels play and that action is necessary. Now the call throughout the oil and gas sector is to become part of the solution.
Yes, but: Not everyone is there yet, and even among those who are, the pace required to transition the world's energy system and to meet global climate targets is simply daunting, a path often often marked by uncertain commercially viability.
State of the industry: Many large international oil companies are beginning to invest in the transition to a low-carbon future. Smaller oil and gas companies are recognizing the shareholder-driven need to evaluate climate change as a potential risk facing their business. Sizable national oil companies also see the low-carbon horizon as an increasingly relevant contour of the competitive future for which they must prepare.
Even the OPEC secretary general said that climate change and sustainability must play a more significant role in the organization's thinking.
Signal boost: Some things that will help translate this interest into climate-relevant activity are: (1) a bigger appetite for risk-taking on new investments, new technologies and new sectors, as well as greater market rewards for that risk, (2) active promotion of policies that aid in the low-carbon transition and (3) assistance from the climate community to direct resources and knowledge where they will make the biggest difference.
https://www.axios.com/newsletters/axios-generate-63ef4d55-f5e5-4ec4-b830-971db4dd5f15.html?chunk=2#story2
OPEC's woes with U.S. shale
Two pieces caught my eye that explore how OPEC is — or isn't — dealing with the U.S. crude oil production surge.
Tech's role: Over at Bloomberg Gadfly, Liam Denning writes about how the popularity of tech-focused sessions at CERAWeek underscores how technological advances that bolster U.S. shale producers are one reason why "the walls seem to be closing in on OPEC."
"It should be obvious by now that every year of extra supply cuts keeping oil prices artificially elevated allows rival producers to take market share — and, more importantly, refine their methods and adopt new technologies," the column states.
Limited options: In the Financial Times, David Sheppard writes that "Shale is back in charge and [OPEC] is once again choosing to watch and wait."
His piece looks at the challenge facing OPEC as its deal with Russia has succeeded in elevating prices but has also revived the U.S output, which has soared to record levels.
"Opec's options are now decidedly limited, which goes a long way to explaining why members appear ostrich-like when addressing the state of the market," he writes.
***
Separately: Speaking of shale, Sky News reports that Royal Dutch Shell and private equity giant Blackstone are preparing a joint $10 billion bid for BHP's U.S. shale assets.
The move would significantly bolster Shell's footprint in the prolific shale patch. "For Shell, a takeover of the BHP business would accelerate its plans for shale to become a material cash engine by the mid-to-late 2020s," Sky reports.
https://www.axios.com/newsletters/axios-generate-63ef4d55-f5e5-4ec4-b830-971db4dd5f15.html?chunk=3#story3
Tariff exemptions hint at relief for energy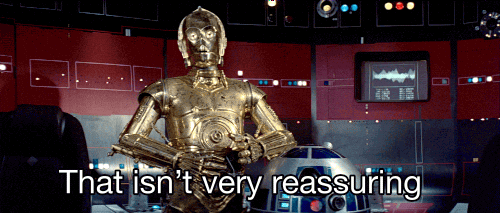 Split decision: Arrival of the White House tariffs on steel and aluminum imports drew immediate oil-and-gas industry ire despite the availability of exemptions.
Why it matters: Industry lobbyists have warned that the penalties will raise project costs — especially for pipelines — and have argued that they rely on specialty steel products that can't be sourced domestically.
Yes, but: There's a ray of hope for them because the order allows a petition for exemptions for products they can't find here in a "sufficient and reasonably available amount or of a satisfactory quality."
"[I]t is now crucial the exemption process work to avoid U.S. pipeline workers losing their jobs," Andy Black, president of the Association of Oil Pipe Lines, said in a statement.
The fallout: ClearView Energy Partners said in a note that there's some risk of tensions over the tariffs with China and the EU hitting the energy sector. They said:
"At this juncture, we see little risk of explicit energy-based retaliation against the U.S. by either country (both are net importers of oil and gas)."
"That said, should today's actions lead to an escalating trade war — and Trump Administration nationalists appear to have taken up a battle stance — we would not rule out a paring back of U.S. energy purchases by America's trade partners."
Sign of the times: A newly public filing shows that pipeline giant Kinder Morgan has brought on Hogan Lovells to lobby, with a "focus on impact of imposition of steel tariffs on pipeline construction."
Another dimension: Greentech Media looks at what the trade penalties mean for renewable energy companies.
https://www.axios.com/newsletters/axios-generate-63ef4d55-f5e5-4ec4-b830-971db4dd5f15.html?chunk=4#story4
Utility giant prepares to show its climate card
Amy Harder reports from Houston...
One of America's largest utility companies, Duke Energy, is set to release a report later this month that sketches a drastically changed electricity mix in a carbon-constrained future.
The big picture: Duke is the latest energy company to commit to releasing a report about climate change in response to investor pressure conveyed by non-binding but symbolically important shareholder resolutions. Duke provides electricity to more than seven million customers in the Carolinas, the Midwest and Florida.
What they're planning: The report is expected to find that coal, currently 33% of Duke's mix, may be gone entirely from its portfolio by 2050 in a future scenario where the world has taken steps to cut greenhouse gas emissions to a level consistent with keeping global temperatures from rising two degrees Celsius.
That's the big ambition of the 2015 Paris climate deal, but the current commitments aren't close to reaching that.