Good morning. Big news. The weekly Axios Science newsletter launches later today and it's really good. Sign up here and it'll arrive in your inbox later today and every Thursday going forward. Let's dive in . . .
One big idea: blockchain as a grid shield
The Rocky Mountain Institute uses the recent ransomware attacks as a jumping off point for an interesting piece about how blockchain technology can help protect power grids.
The new blog post says the decentralized digital transaction technology is "inherently robust" against cyber threats for several reasons, such as the difficulty of changing data after it's written and decentralized data storage.
Why it matters now: The energy think tank notes that with the huge expansion of energy-using, internet-connected devices expected over the next decade, the grid is about to get way, way more vulnerable to cyberattacks.
Elsewhere, RMI notes that blockchain can help protect wholesale power markets against cyber intrusions aimed at injecting false data and manipulating prices.
On tap today: Interior and EPA in focus
In the hot seat: David Bernhardt, a lobbyist that President Donald Trump has nominated for the number two slot at Interior, will appear before the Senate Energy and Natural Resources Committee.
A Democratic aide tells Axios to expect skeptical questioning about how or if he can prevent conflicts of interest, given his past work with fossil fuel and mining companies.
Also in the crosshairs: Bernhardt's time as a high-level official at Interior during the George W. Bush administration, when the agency was rocked by several scandals, could be a focus of Democratic questions too.
More about DOE's budget shock
Foreign Affairs has a new piece on the international ramifications if the White House succeeds in deeply cutting Energy Department research, development, and demonstration programs for clean energy tech.
Flashback: Yesterday my colleague Amy Harder had two scoops (here and here) about the White House plans.
The global stakes: The Foreign Affairs piece says these kinds of cuts would hurt the U.S. economically and diplomatically.
The U.S. could cede ground in the race to command emerging and future industries, like next-wave batteries and nuclear reactors.
The U.S. government currently supports international partnerships on clean energy development, and ending it would would cost the U.S. diplomatic leverage with nations like Japan, China, and India.
Go deeper: The piece made the point that the U.S.-China Clean Energy Research Center is a bright spot in the difficult relationship with China at a time when cooperation over North Korea is important.
The essay also notes the U.S. accrued goodwill when it spearheaded a 2015 multi-country pledge to double clean energy R&D over five years.
Perspectives on geoengineering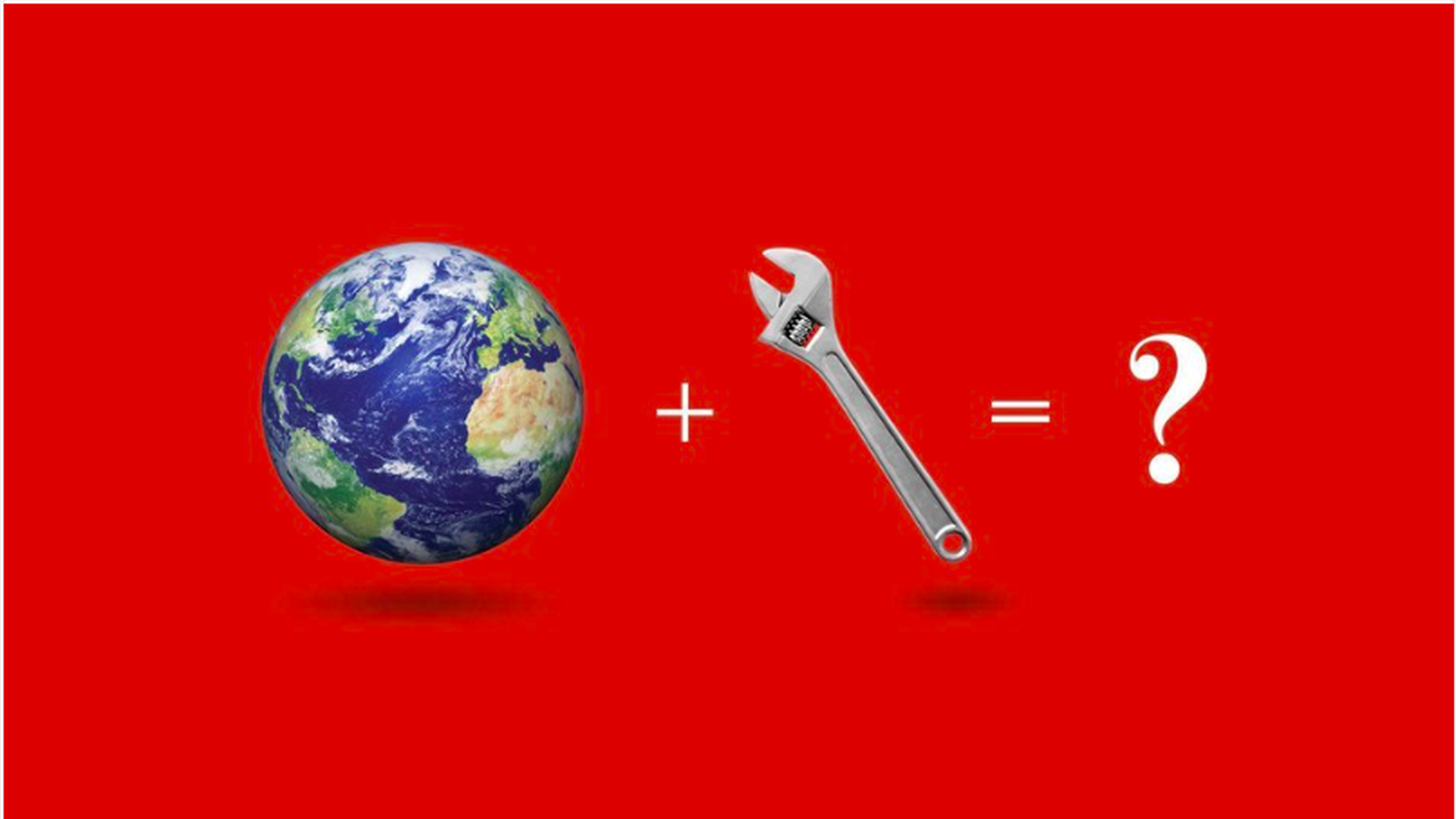 My colleague Alison Snyder, who leads our expanding science coverage at Axios, has rounded up important perspectives on geoengineering. Alison asks: What do we need to know before someone pushes start on a large-scale geoengineering attempt? And what Earth-altering experiment should we try first?
Five leading researchers answered those questions and offered their take on the risks, as well as the thorny ethical and legal issues that come with unleashing a technology that could span countries, cultures, and generations. Check out the links below...
On my screen: OPEC, fracking, and climate
Crude oil: The Wall Street Journal notes that for all the obsession with OPEC and U.S. shale, other players are making their presence felt in the markets ahead of the crucial OPEC meeting next week.
"Rising output from Canada and Brazil, along with smaller gains in the U.K. and Norway, represents an under-the-radar concern for some oil traders ahead of next week's meeting between members of the Organization of the Petroleum Exporting Countries," the WSJ reports.
More OPEC: The Financial Times has an informative table-setter about the OPEC meeting as the cartel seeks to avoid another price collapse.
"It is indicative of their reduced ambition that few members are prepared to talk of a significant recovery in the market, even as the cartel moves to extend its output cuts for another six to nine months," FT reports.
Fracking: Bloomberg reports that shale oil drillers are "struggling to find enough fracking crews after thousands of workers were dismissed during the crude rout."
More fracking: The Houston Chronicle reports on the changing of the guard at oilfield services giant Halliburton.
Climate: Reuters reports that the European Union has agreed to provide $891 million to help 79 African, Pacific, and Caribbean countries implement the Paris agreement to combat climate change.
From Amy's notebook: Trump CEO advisor goes solar
Campbell Soup, whose CEO Denise Morrison has advised President Trump on regulatory issues, announced Wednesday it was putting solar panels on its headquarters in New Jersey.
Why it matters: The move shows how businesses of all kinds — not just those owned by Elon Musk, for instance — are increasingly investing in renewables regardless of moves by the Trump administration that are calling to slash Energy Department funding for renewables by nearly 70%.
The news coincided with a Washington visit by Tom Werner, CEO of SunPower Corp., whose technology Campbell is using for its project. Discussing the Campbell move with Axios, Werner noted a Pew Research study from last year that found 75% or more of Republicans back solar power.
Reality check: GOP backing for solar power helped compel Congress to pass legislation extending key tax credits for solar (and wind) energy in 2015, but Energy Department priorities will likely be driven less by polls and more by administrative priorities, which don't include boosting solar power at all, let alone to the scale former President Obama did.
Lobbying notes
Filings that just surfaced in the Lobbying Disclosure Act database show that...
Science: The recently formed pro-science advocacy and candidate recruitment group 314 Action — which advocates for climate science among other areas — has brought on Cozen O'Connor Public Strategies.
Ethanol wars: The Louisiana Oil Marketers & Convenience Store Association has also tapped Cozen O'Connor.
The pro-ethanol trade group Fuels America has brought on Sextons Creek. William Smith, Jr., who was VP Mike Pence's chief of staff when he was in Congress, will be their lobbyist, the filing shows.
Transmission: The Ingram Group LLC, acting on behalf of transmission developer Clean Line Energy, has hired Douglass E. Bobbitt.
Thanks for reading everyone! Confidential tips and feedback are always welcome at ben@axios.com. See you right back here tomorrow.