Axios Generate
September 20, 2023
🎭 There's drama around today's U.N. climate summit. We'll get to that and more with a Smart Brevity count of 1,116 words, 4 minutes.
🚨 Big overseas: U.K. Prime Minister Rishi Sunak plans to scale back some climate commitments in a "major policy shift," the BBC reports.
A 2030 ban on the sale of new petro-powered cars may be delayed, per multiple outlets. Carbon Brief has a nice summary.
🎶 Exactly 50 years ago, the Allman Brothers Band was No. 1 on the Billboard album charts with "Brothers and Sisters," which has today's intro tune...
1 big thing: Biden pushes youth climate corps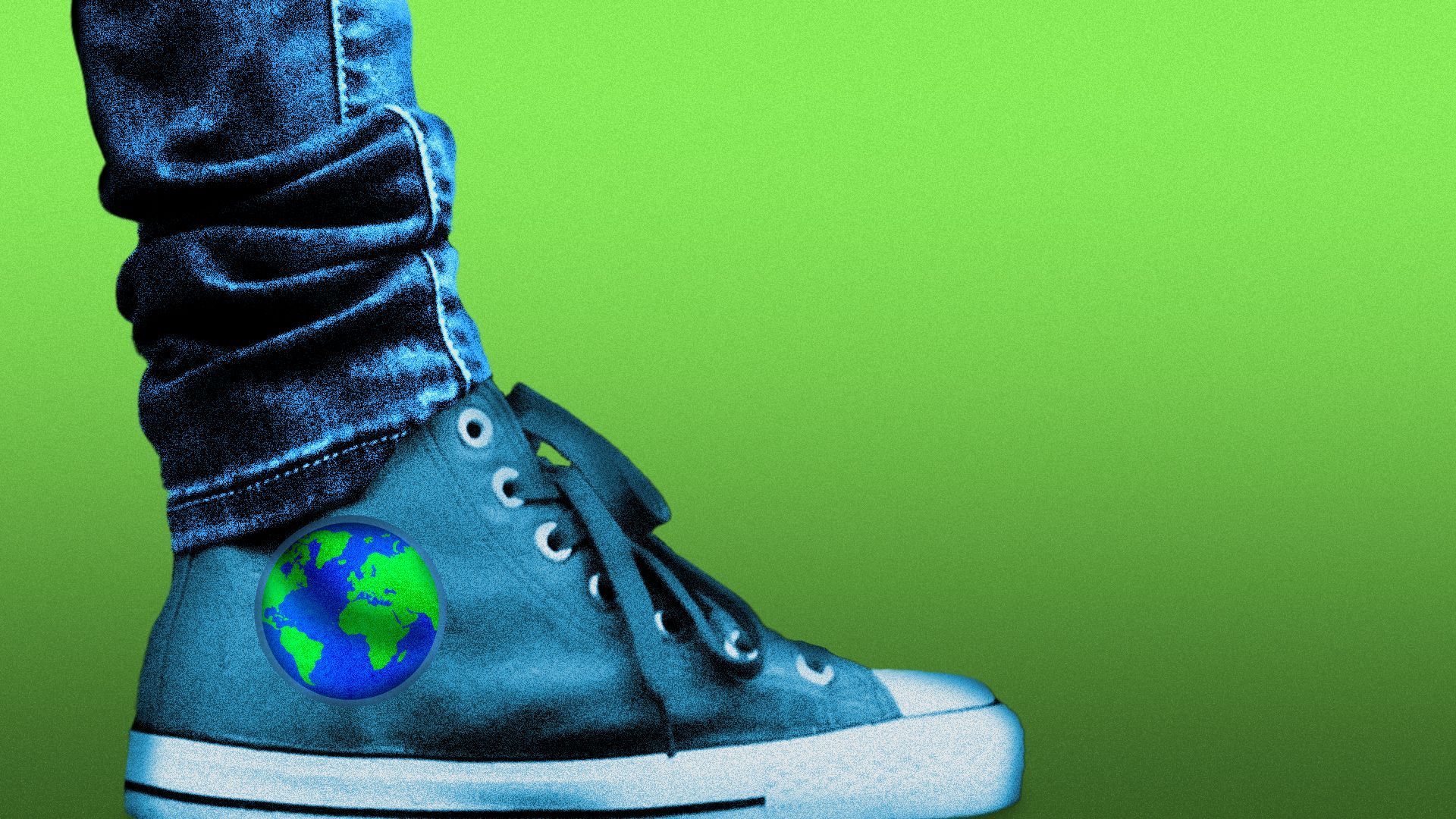 Breaking: The White House is cobbling together a program under existing powers to bring young people into low-carbon energy and climate resilience jobs, Ben writes.
Driving the news: Officials just unveiled the "American Climate Corps."
It's an executive branch stab at the New Deal-inspired "Civilian Climate Corps" idea, which the White House unsuccessfully urged Congress to create and fund with billions of dollars in what became the Inflation Reduction Act.
The big picture: Unveiled during Climate Week, the corps is a paid training program that also aims to provide "pathways to high-quality employment opportunities in the public and private sectors," according to the White House.
It envisions training in areas like wetlands restoration, low-carbon energy deployment, forest management and more.
The goal is to move 20,000 people through the program in the first year.
What we don't know: Details about funding and operation, even as the federal website for interested parties goes live today.
White House climate adviser Ali Zaidi told reporters that more about the structure and governance would arrive in coming weeks.
What's next: He said there will be a formal agreement among six agencies, including the Labor and Energy Departments. Each will bring existing authorities and resources, he said.
Zaidi said the launch will spur interest among states, local governments, philanthropies and the private sector.
"We are very keen to harness that energy through this coordinated initiative," Zaidi told reporters. Getting people into "good paying union jobs" is a priority, he adds.
Zoom in: The White House provided a few initial specifics.
For example, AmeriCorps and U.S. Forest Service are launching "Forest Corps" — a five-year, $15 million initiative that's the "first major interagency partnership" under the American Climate Corps.
What we're watching: The politics, of course, as President Biden's 2024 campaign looks to energize young voters.
A jobs corps is a years-long priority for youth activists — some of the same people bummed by other White House moves like approving ConocoPhillips' Willow oil project in Alaska.
Of note: Varshini Prakash, executive director of the youth-focused Sunrise Movement, praised the program on a White House press call. The group has long pushed for creating a climate corps.
The bottom line: The White House said the corps will help develop the workforce needed to meet U.S. climate goals. But lots of blanks need filling in.
2. Bonus policy note: permitting EV charging
📝 From the wonky but important files: The Transportation Department hopes to speed permitting for billions of dollars in federally funded electric vehicle chargers, using provisions in June's debt ceiling deal, Ben writes.
Driving the news: The department said it's adopting a "categorical exclusion" from lengthy, detailed reviews under the National Environmental Policy Act — an option enabled by the June fiscal agreement.
How it works: The policy will speed review of projects on lands that already have development, like parking lots, the White House Council on Environmental Quality said.
"This will cover the vast majority of DOT's EV charging projects and will be particularly beneficial for non-traditional grantees that are less familiar with the environmental permitting process," CEQ said.
3. Who did not make the climate summit cut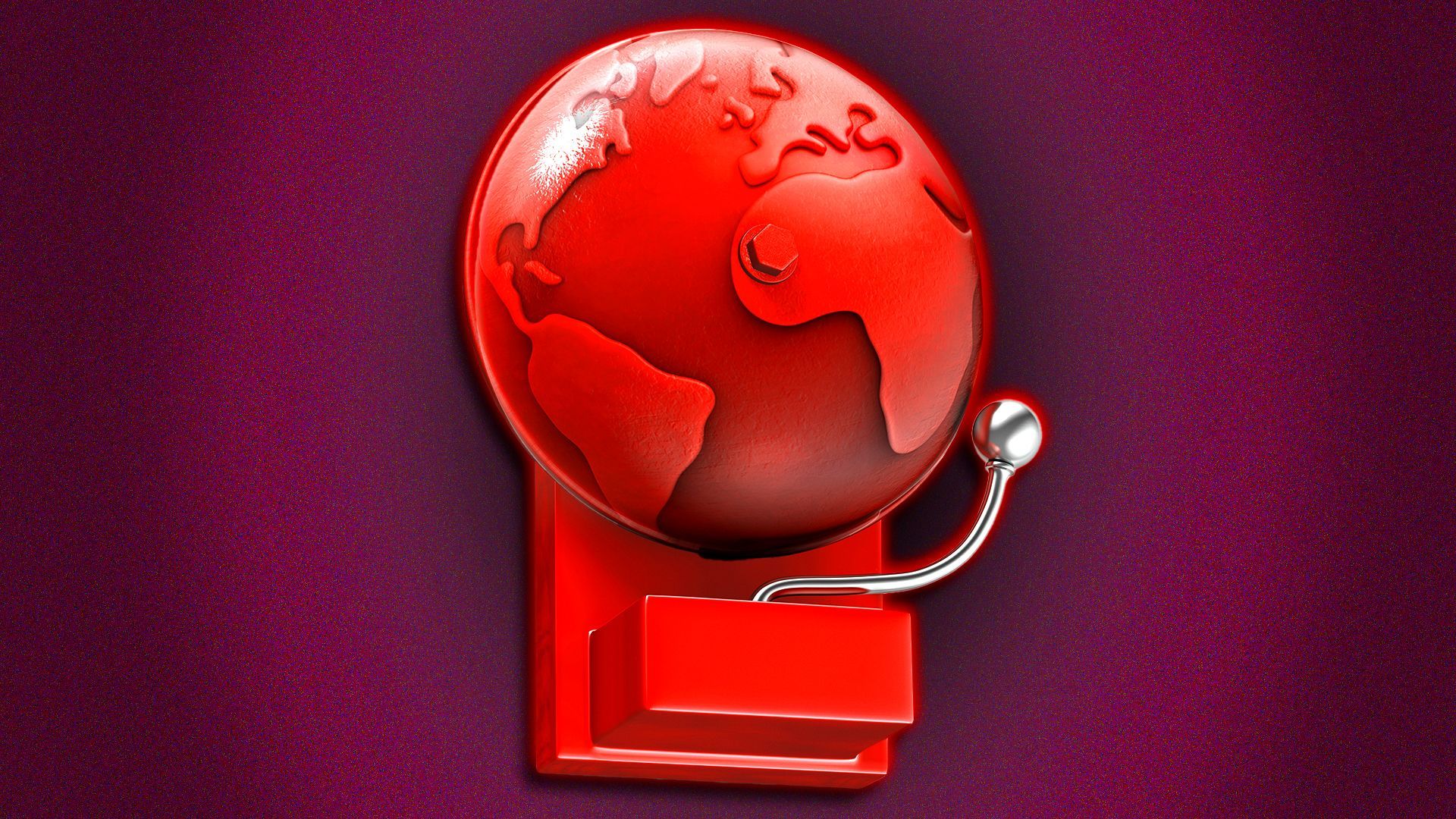 The U.N. Climate Ambition summit kicks off this morning in New York, with speeches from Secretary-General António Guterres and the heads of Barbados, Canada and EU countries, among many others.
The intrigue: Some prominent countries did not make the speakers shortlist — including the U.S., Andrew reports from the summit.
The intrigue: California Gov. Gavin Newsom, however, will be speaking on behalf of his state.
Zoom in: Expected to kick off with a fiery speech from Guterres, the summit will focus on accelerating action on several fronts.
There will also be a potentially contentious meeting on loss and damage, which refers to the ongoing toll on developing countries from the emissions caused mainly by industrialized country emissions.
4. Oil slips as Fed decision looms
Oil prices have eased off fresh 10-month highs earlier this week, but price pressure remains upward amid Saudi Arabia's production pullback, Ben writes.
State of play: The global benchmark Brent crude is trading in the $93 per barrel range this morning after soaring north of $95 in recent days.
Today traders are watching the Federal Reserve's decision on interest rates, which are expected to remain unchanged.
Yes, but: "Markets will be closely looking for any indication about what the Fed could do at their meetings later in the year," ING analysts said in a note.
Between the lines: Via Axios Markets' Matt Phillips, the rise in oil prices seems to be giving the stock market agita by reinvigorating inflation pressures and increasing the chances that the Federal Reserve imposes more rate hikes.
5. Here comes the next U.S. battery materials plant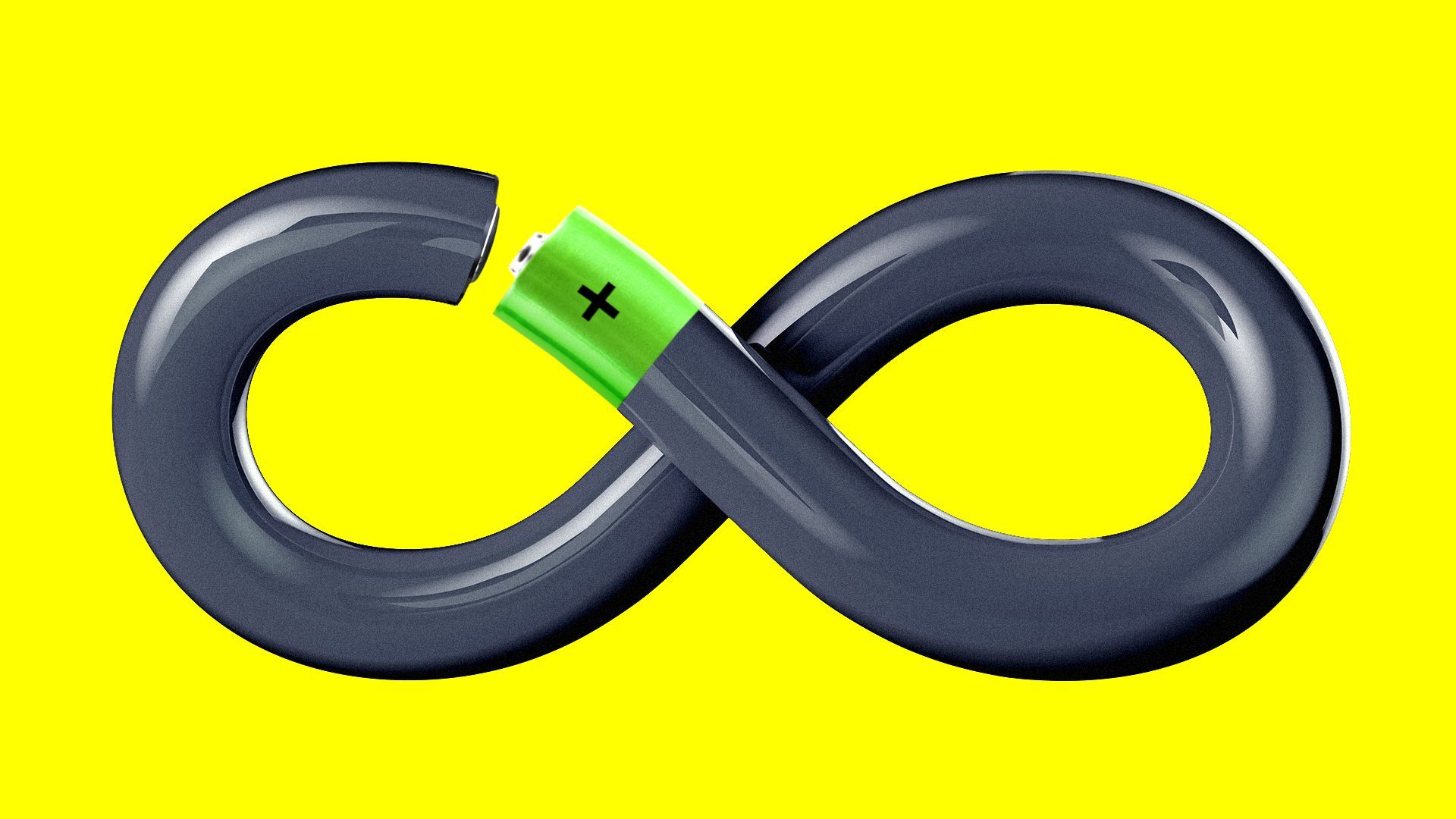 Battery recycler Blue Whale Materials will build a processing plant in Bartlesville, Oklahoma to access lithium, cobalt and other materials from spent lithium-ion batteries, Ben writes.
The big picture: Blue Whale plans to turn spent lithium-ion batteries into a dry "Blacksand" product that includes cobalt, nickel, and lithium.
"Blue Whale's process...is going to revolutionize how we reclaim these critical minerals and pave the way for a sustainable future," CEO Robert Kang said in a statement.
The company did not disclose the size of the investment but said it would ultimately create over 700 jobs.
Why it matters: The plan comes amid growing demand for domestic materials. The 2022 climate law tethers EV purchase incentives to battery material sourcing mandates.
What they're saying: Co-founder David Fauvre said battery makers need materials regardless, but the climate law helps.
"The...sourcing requirements are not driving this decision," he said in an email exchange, "but they do help spur demand for domestic sources of crucial materials like the Blacksand we will produce."
He said Blue Whale has various customers including battery makers, automakers and companies that produce cathode active materials. The materials can supply batteries for a range of uses, he said.
The intrigue: The plant is benefiting from state incentives.
Several states with GOP leaders are embracing low-carbon energy equipment manufacturing.
Gov. Kevin Stitt said the investment "aligns with our state's 'more of everything' approach to our nation's energy needs."
6. Catch up fast on finance: Banks and Bill Clinton
💵 Banking giant HSBC this morning announced it would provide $1 billion in financing to early-stage climate tech startups around the world, Ben writes.
"The financing is expected to support start-ups to create a range of new solutions, including EV charging, battery storage, sustainable food and agriculture, and carbon removal technologies," the bank said.
👀 "Former US President Bill Clinton is teaming with Israeli billionaire Ziv Aviram to launch a climate fund with about $1 billion of start-up capital," Bloomberg reports.
Did someone forward you this newsletter? Welcome, and please sign up.
🙏 Thanks to Chris Speckhard and Javier David for edits to today's edition, along with the talented Axios Visuals team.