Axios Generate
December 21, 2021
🥞 Welcome back! Today's Smart Brevity count is 1,290 words, 5 minutes.
🚨 Situational awareness: "Electricity prices surged to a fresh record as Europe scrambles to keep the lights on in France, the region's second-biggest market." (Bloomberg)
🎶 50 years ago Sly and the Family Stone were atop the Billboard album charts with "There's a Riot Goin' On," which provides today's intro tune...
1 big thing: Visualizing the stakes of Build Back Better
That chart above is a good place to start for understanding the scope of Democratic energy legislation that's on the brink of collapse, Ben and Andrew write.
Driving the news: The analysis from the Princeton-led REPEAT Project projects the impact of the more than $300 billion in expanded tax incentives for deploying low-emissions tech, and other climate-related provisions that push the total even higher.
Why it matters: They would put the U.S almost on pace to cut greenhouse gas emissions by 50% below 2005 levels by 2030.
That's President Biden's commitment under the Paris Agreement aimed at preventing some of the worst effects of global warming.
But existing policy (which in the chart includes the recent bipartisan infrastructure law) doesn't create those near-term cuts.
The big picture: The REPEAT analysis is among several — like this via the World Resources Institute — that see the legislation giving the U.S. a quick and hard shove toward its 2030 goal and Biden's midcentury net-zero target.
The nonpartisan think tank Resources For the Future estimates that under existing policies, U.S. economy-wide emissions only get about halfway toward the 2030 target.
Climate scientists say steeper cuts are needed, pointing to a year filled with unprecedented extreme weather events that are likely to worsen as warming continues.
What they're saying: "Without such policies [in the legislation], we estimate the United States will fall 1.3 billion tons (CO2-equivalent) short of the nation's 2030 climate commitment, a yawning gap that is unlikely to be bridged by executive action or state policy alone," said Princeton's Jesse Jenkins.
Jenkins, who leads the REPEAT effort, also argues the bill would provide an economic boost and actually counter inflationary trends in energy.
Catch up fast: The $1.75 trillion social spending and climate legislation is on ice at best now that Sen. Joe Manchin (D-W.Va.) has announced his opposition, citing concerns about costs, inflation, and more.
But there are discussions underway to see if Democrats can salvage something acceptable to Manchin, who has deep disagreements with Democratic leaders over the structure.
The Washington Post, which has details on Manchin's goals on child and health provisions, also notes he might back "scaled back" versions of the energy provisions.
For instance, he sees the electric vehicle subsidies as too expansive, and separately his statement expresses concern about transforming electricity systems "faster than technology or the markets allow."
The intrigue: The dispute between the White House and Manchin that has dealt a potentially fatal blow to the legislation is rippling through markets.
The share prices of many electric vehicle companies fell Monday, the first trading day since Manchin's Sunday morning announcement.
"That was a reaction to the uncertainty," Edmunds analyst Jessica Caldwell tells Axios.
Bonus: The global fallout
On the international front, keep an eye on what Build Back Better's demise — if it's indeed dead — means for Biden administration efforts to convince China to act more aggressively on climate, Ben writes.
What they're saying: "The U.S. won't be able to deliver its climate target without the BBB...but at the same time it expects others to ramp up their ambition. How much longer could that game be sustained?," Li Shuo, a China expert with Greenpeace, said in an email exchange.
"I am afraid when all sides exhaust what's domestically possible, what's left at the international level is just a war of words," he adds.
2. Exclusive: $10 million fundraise for supply chain CO2 cuts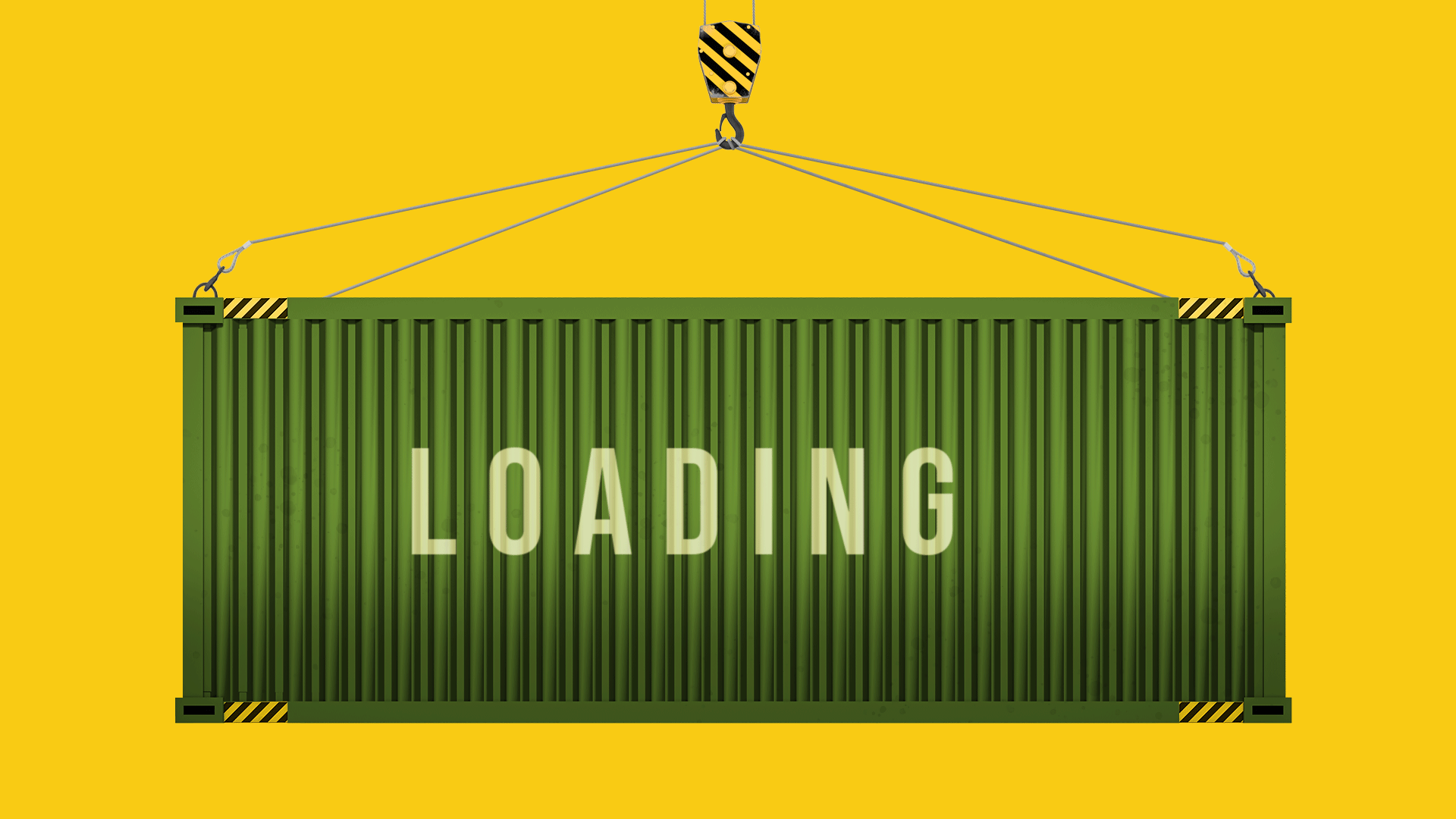 SupplyShift, a company founded by two climate scientists that seeks to help companies reduce their supply chain emissions, has raised $10 million, Andrew writes.
Driving the news: As more companies make far-reaching emissions reduction goals, they can quickly run out of opportunities to limit direct emissions from their offices, stores and shipping.
Addressing supply chain emissions, which can be a complex, global task, is therefore getting increased attention, with firms like SupplyShift creating software to help companies quantify them.
The company already engages with a network of suppliers numbering close to 100,000, which are located in 136 countries, Alex Gershenson, CEO and co-founder, told Axios.
Details: The new funding is led by Buoyant Ventures with participation by HSBC, Impact Engine, AiiM Partners, Working Capital, Valuestream Ventures and Supply Chain Ventures.
"One of the things that always surprised me, in the beginning, was how little companies knew about who their suppliers actually are," Gershenson said, noting that the firm's process includes a discovery phase.
SupplyShift, which has about 60 employees, continues to build a network of buyers and suppliers who it provides with insights on carbon emissions and other factors.
Other startups are active in this space, including Sweep, which announced a $22 million Series A last week, though it is especially active in Europe, compared to SupplyShift's U.S. focus.
3. First look: DOE's new climate tech deployment push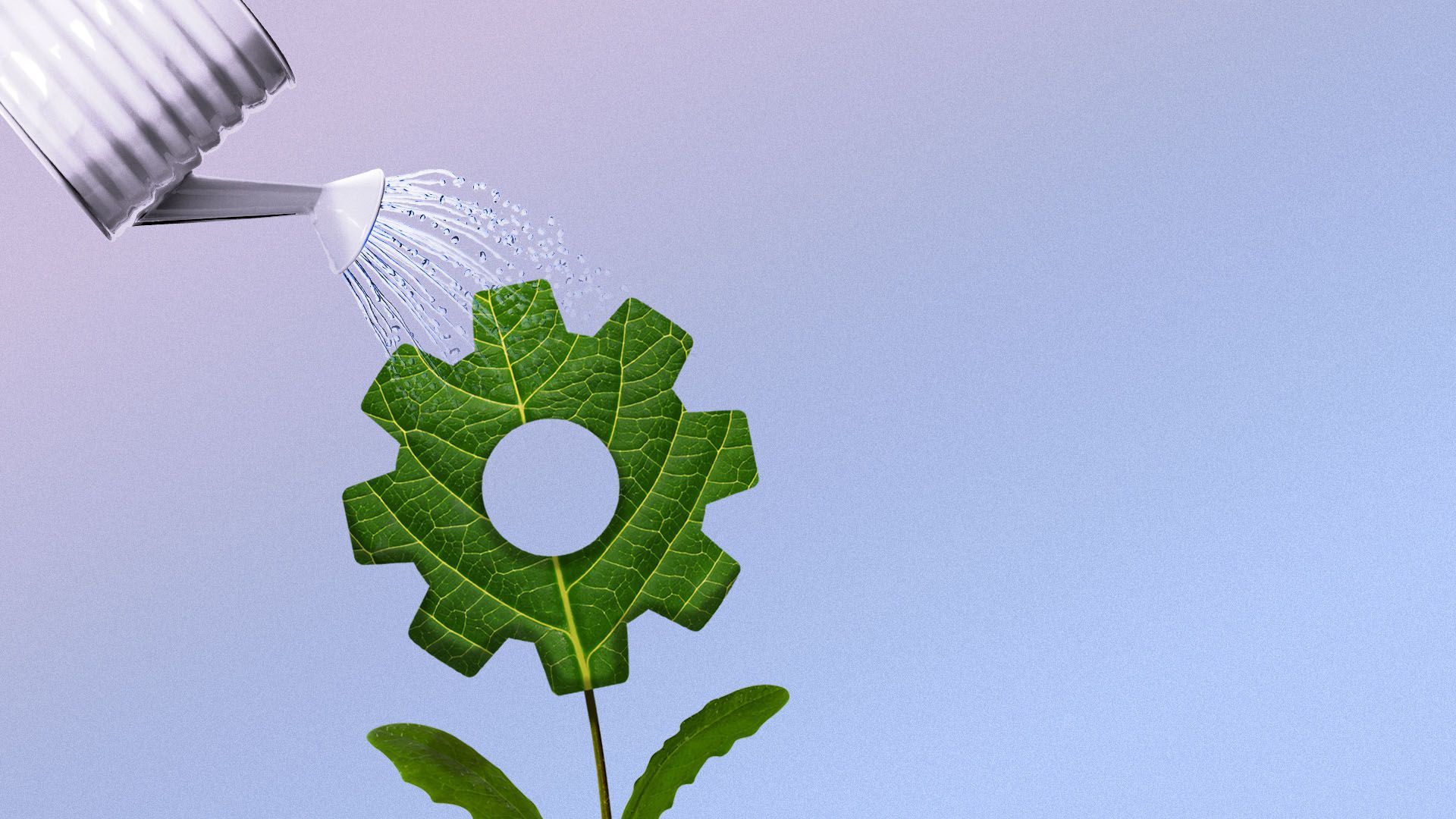 The Energy Department today will launch a new office aimed at helping to commercialize advanced emissions-cutting technologies, Ben writes.
Driving the news: The Office of Clean Energy Demonstrations is part of the recently signed bipartisan infrastructure law and was in the department's budget request even earlier.
Why it matters: It's designed to help promising tech navigate the casualty-strewn path from lab success to commercial-scale validation and market penetration.
The law provides over $21 billion for multiyear demonstration projects in areas like advanced nuclear, long-duration storage, CO2 capture and removal, hydrogen, and industrial decarbonization.
The new office is aimed at boosting DOE's ability to design and manage large-scale demonstration projects.
The big picture: While Democrats' stalled Build Back Better (BBB) plan is critical for deploying existing and emerging clean tech, key DOE provisions in the $1.2 trillion bipartisan law are heavy on plans to help bring less mature solutions to market at scale.
One way to look at it: BBB is key to steep emissions cuts beginning quickly, and the bipartisan plan's clean tech demonstrations and support would enable further reductions in the 2030s and 2040s and beyond.
What they're saying: The office approved in the bipartisan bill "will move clean energy technologies out of the lab and into local and regional economies across the country, proving the value of technologies that can deliver for communities, businesses, and markets," Energy Secretary Jennifer Granholm said in a statement.
4. On our radar: the U.S.-China LNG trade
The U.S. liquefied natural gas exporter Venture Global on Monday announced two deals to sell LNG to the China National Offshore Oil Corporation, including one that's a 20-year contract, Ben writes.
The big picture: "China's voracious appetite for natural gas has sparked a wave of deals with US exporters of the fuel, strengthening energy trade between the world's two biggest economies even as their relationship grows more fraught," the Financial Times reports.
Nikos Tsafos, who analyzes gas markets at the Center for Strategic and International Studies, noted in a recent post that the U.S. is now China's second-largest LNG supplier and that long-term contracts are proliferating.
"[I]t is a sign that the commercial logic tying these two geopolitical rivals together is strong and will persist alongside and, sometimes, despite of their broader political animosity," Tsafos writes.
5. ICYMI: Biden's new auto rules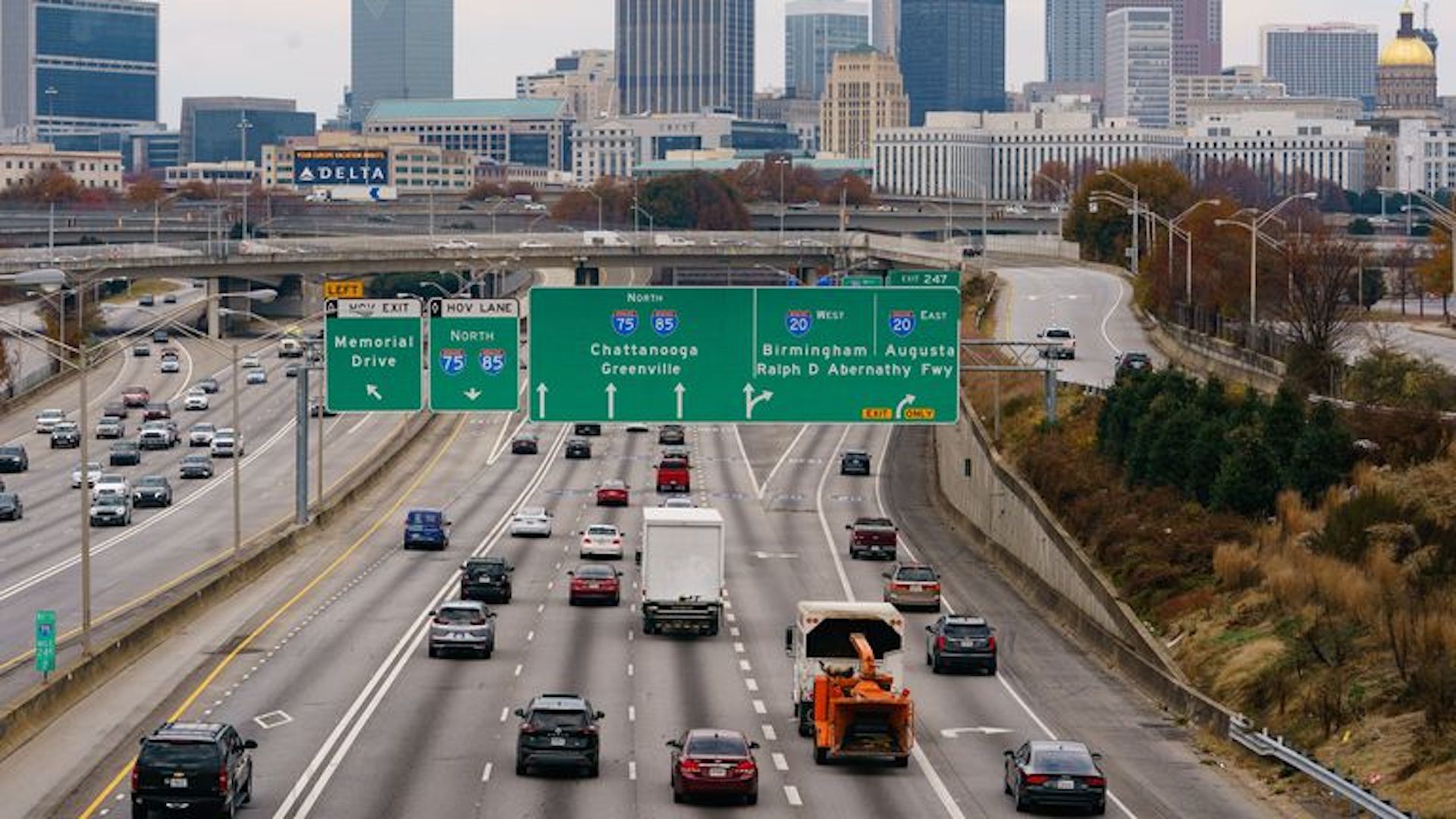 EPA yesterday finalized new carbon emissions rules for cars and light trucks covering model years 2023-2026, reversing a Trump-era weakening of the mandates and going beyond Obama-era standards, Ben writes.
Why it matters: Transportation overall is the largest source of U.S. greenhouse gas emissions, so tougher standards for passenger vehicles are a major part of efforts to curb CO2 output.
By the numbers: Via Reuters, the rules require a 28.3% reduction through 2026.
"If expressed in miles per gallon (mpg) requirements, the EPA rules would result in a fleetwide real-world average of about 40 mpg in 2026, versus...32 mpg under the Trump rules," it reports.
Yes, but: Standards through the mid-2020s have been the stuff of a yearslong legal and lobbying battle.
So with models years 2023-2026 fast approaching at this point, the administration also promised to begin writing rules for subsequent years.