September 14, 2018
1 big thing: California's electric possibilities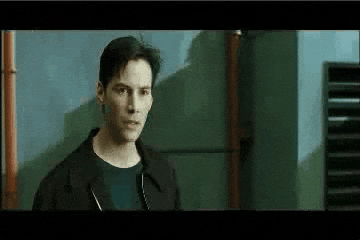 California's new law to decarbonize electricity could drive even bigger emissions cuts in other energy sectors of the huge state, according to a new analysis by the nonprofit group Third Way.
The big picture: The law signed this week requires the world's fifth-largest economy to have 100% carbon-free electricity by 2045. And Gov. Jerry Brown issued an executive order to have the whole state become "carbon-neutral" by then.
Third Way's memo breaks down what happens if the power law is accompanied by aggressive efforts to electrify transportation, and space and water heating.
And that's not a fantasy — the analysis notes that regulators envision electrification as a key way to help meet the state's existing 2030 emissions goals.
By the numbers: The group's 2030 projections show...
The power sector effect of the law, SB 100, would cut 84 million metric tons of CO2 per year.
Another 91 million metric tons annually comes from taking a large bite out of transportation and heating emissions, with most of that coming on the transportation side.
The bottom line: "[T]he emissions reductions from SB 100 will more than double if California follows through in electrifying other parts of the economy," the memo states, adding that more gains are expected post-2030.
Yes, but: Ok that's a lot, but Third Way also notes it adds up to 40% of the state's total emissions. So, there would still be much further to go in transport and electricity, and the state also has to address other sectors — notably agriculture and industry, which are big emissions sources.
Quick take: The term "electrify everything" is gaining currency in climate policy circles, and the memo provides helpful projections of what can happen if policymakers breathe life into the phrase.
2. Gas explosions in Massachusetts
ICYMI: Last night, gas explosions hit dozens of homes across three communities north of Boston, causing one known fatality thus far, a number of injuries and forced evacuations.
What they're saying: It's horrifying. New York Times described the scene like this...
With three communities that are home to more than 100,000 people involved, the aftermath was chaotic, confusing and shifting by the minute.
In some neighborhoods, firefighters found themselves putting out one fire, only to find another breaking out next door or down the block.
Images from Lawrence showed several housing complexes bursting with flames and thick smoke billowing as firefighters rushed to the scenes.
Known unknowns: It's too early to say exactly what happened. Per AP, "Gov. Charlie Baker said state and local authorities are investigating but that it could take days or weeks before they turn up answers."
However, AP and several other reports say officials are looking at whether it stemmed from over-pressurized lines.
One big question: Whether the aftermath leads to changes in regulations. There's a history of industrial accidents prompting policymakers to find gaps in oversight.
A 2010 gas pipeline blast in San Bruno, Calif., that killed eight people and other accidents prompted passage of the Pipeline Safety, Regulatory Certainty, and Job Creation Act of 2011, but its implementation remains incomplete.
3. Tesla rival Nio's big day on paper
Chinese electric car company Nio's second day of trading on the stock market "was a lot more spectacular than its first," CNN Money reports. It states:
Shares in the Shanghai-based rival to Tesla...jumped a staggering 76% in New York on Thursday. At one point in the day, the stock was up 92%.
Yes, but: The CNN piece notes that some analysts are skeptical about the company, and a Wall Street Journal column Friday morning also piles on the doubts.
WSJ's Jacky Wong says the stock "looks like a risky bet," and notes that the company could burn through its cash on hand by next year, and faces plenty of competition. From the column...
NIO has been generating revenue for only a few months, having started delivering its sole model, the ES8 — a seven-passenger sport-utility vehicle with an all-aluminum body — in June.
With a price around half that of Tesla's Model X, it is a money loser for NIO, which burned through $712 million in the first half of the year.
4. A big court decision for nuclear power...
An appellate ruling in favor of Illinois' subsidies to keep nuclear plants running is a win for climate advocates who fear a potential wave of plant closures that cut zero-carbon power.
Driving the news: The U.S Court of Appeals for the Seventh Circuit on Thursday unanimously upheld Illinois' Zero Emissions Credits program, ruling that it's not preempted by the Federal Power Act.
Why it matters: The Illinois program is one of a few nationwide — including a New Jersey effort signed into law in May — that aims to keep at-risk nuclear plants operating.
Threat level: "We expect a similar ruling in the pending case at the Second Circuit challenging the New York ZEC program. If the ZEC's opponents seek review at the U.S. Supreme Court (via a petition for a writ of certiorari) we think they face an uphill battle," ClearView Energy Partners said in a note.
5. ...and a bipartisan nuclear moment
Axios' Amy Harder reports ... The House passed bipartisan legislation Thursday supporting advanced nuclear-energy technologies, setting it up for a presidential signature.
Why it matters: It's a rare glimpse of bipartisanship on the usually acrimonious issue of energy in a Congress mostly focused on the midterm elections. It's also a step toward helping advanced nuclear-energy technologies, which are still mostly in the demonstration phase.
One level deeper: The bill doesn't include any huge changes, but taken collectively the requirements could spur more attention and money. Among the provisions:
A cost-share grant program at DOE for applicants seeking federal licenses for advanced reactors.
Formally structured collaboration among national labs, private companies and others.
The big picture: With America's existing nuclear plants struggling to compete with cheap natural gas and subsidized renewable energy, advanced reactors have the potential to provide the next wave of carbon-free electricity in big quantities as the world tackles climate change.
What's next: The bill has already passed the Senate, so it now goes to President Trump's desk to be officially signed into law.
Go deeper: Read the bill.
6. Latest from the big climate summit
A few items about the big Global Climate Action Summit in San Francisco...
By the numbers: Via Bloomberg, "Cities, states, businesses and market forces are poised to trim carbon emissions to 17 percent below 2005 levels by 2025, according to a report presented Thursday by California Governor Jerry Brown and Michael Bloomberg."
That compares to the Obama administration's Paris agreement pledge to cut U.S. greenhouse gas emissions by 26%–28% by 2025. However, the Bloomberg piece adds:
"[T]he country can get within 'striking distance' of the target by doing things like increasing renewable energy mandates and retiring coal power plants, the report said."
Electric vehicles: The Los Angeles Times has a good running tally of what's happening at the summit. Here's their latest:
"Gov. Jerry Brown embraced a package of proposals from lawmakers Thursday to boost the number of zero-emissions vehicles on California roads, from incentives to buy used cars to new emissions goals for the ride-share industry."
Friction: NYT checks out the protests there yesterday as activists called on Brown — who this week issued an executive order for the state to be carbon-neutral by 2045 — to be more aggressive.
"The message of the protesters, who were mostly peaceful, was mainly directed at the California governor, Jerry Brown, calling on him to stop oil drilling in the state and protect residents who live close to oil facilities," they report.
7. How mass transit and Uber can work together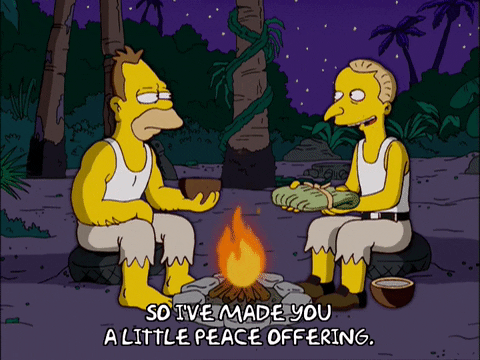 Two items caught my eye that explore a topic we featured earlier this week: integrating mass transit with the rise of Uber and Lyft.
Why it matters: If ride-hailing worsen congestion and cannibalizes mass transit riders (and a recent study concluded that's happening), it will cause new transportation-related carbon emissions.
Over at the Brookings Institution, this post explores options for trying to prevent ride-hailing services from clogging city streets.
One idea is "geofencing" that pushes ride-hailing apps to help riders in parts of metro areas underserved by mass transit.
"Commuters needing to travel downtown in cities with public transportation like New York could take ride-sharing to their nearest subway station, take a train downtown, and then a taxi, scooter, or bike for the last leg of the trip if needed," Jack Karsten and Darrell M. West write.
A Cleveland Fed analysis, meanwhile, looks at commuting times and job access in the Pittsburgh region. One of its findings is...
If transit routes were supplemented with another form of transit such as a ride-hailing service, job access within a 90-minute commute would increase substantially, but we see no disproportionate benefit to low-wage workers.