Good morning and welcome back! Two piece of info before we get to the news. The first is that you can sign up for any and all of the free, breezy, and very informative Axios newsletters here.
The second is that on this day in 1974, Bob Marley and the Wailers released Natty Dread. Let's dive in with an accompaniment from the album . . .
https://www.axios.com/newsletters/axios-generate-5fd3c377-a9f3-415b-9e0d-87d3af68f2aa.html?chunk=0#story0
Saudi Arabia vows to win the crude oil Hunger Games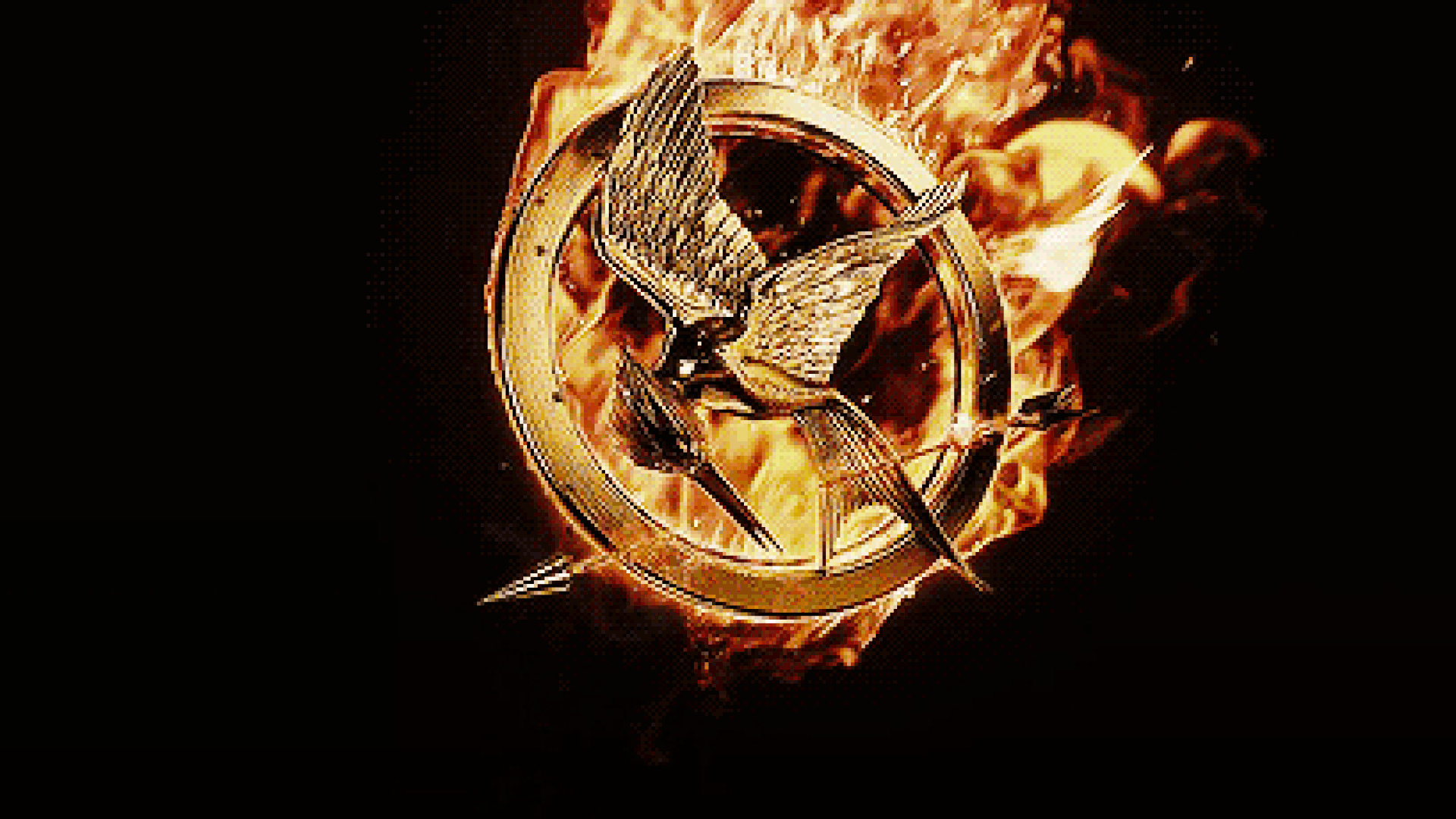 A tweet yesterday from a top Bloomberg editor highlights a message being conveyed by Saudi Arabia amid the turbulence in global crude oil:
"Saudi Oil minister says the world of energy may be changing, but Aramco will survive longest and pump the last barrel of crude."
Why it matters: OPEC's dominant producer, Saudi Arabia, is reacting to a widely perceived threat from U.S. shale oil and forecasts that global oil demand could level off in little more than a decade, and then start to decline. In such a scenario, Saudi and the world's other petro-states — already in their third year of low oil prices — could face even worse fiscal trouble. Saudi is saying: Even if the petro-world does comes apart, they will be the last man standing.
What else they said: At a major investment conference in Riyadh, Saudi oil minister Khalid al-Falih said worldwide demand for oil is expected to grow 45% by 2050, Reuters reports.
That comment, coupled with the OPEC Secretary General Mohammad Barkindo's prediction last week that demand will rise through at least 2040, contrasts with analyses suggesting that greater efficiency, the rise of electric cars and other factors could bring peak demand far sooner.
Consulting firm Wood Mackenzie said in a mid-October report that global oil demand for transportation — the dominant use — could peak by 2030, with an overall peak by 2035. The CEO of Royal Dutch Shell has said a peak could potentially arrive as early as the late 2020s.
Battle with shale: In separate comments, Saudi Aramco CEO Amin Nasser "says he does not spend much time worrying about booming production from U.S. shale fields," according to CNBC. Aramco, the state-owned oil giant, is preparing for a massive IPO next year and is seeking to maximize its valuation, though several recent reports note that the timing for an international listing could slip.
https://www.axios.com/newsletters/axios-generate-5fd3c377-a9f3-415b-9e0d-87d3af68f2aa.html?chunk=1#story1
Good listening for your earbuds
Where renewables meet the IOT: The latest episode of CleanCapital's Experts Only podcast has an interesting interview with Chris Buddin, a top Goldman Sachs official for renewables and the internet of things.
At one point they get into the intersection of those topics, noting how IOT can enable a level of data harvesting from renewable energy facilities that can help maximize output and bring down costs.
One reason that matters: While renewables are increasingly cost-competitive, further cost reductions are important at a time when the expiration of longstanding federal tax credits looms in coming years, and the Trump administration is backing off or reversing several Obama-era policies.
In Buddin's words...
"IOT is just about driving efficiency in everything, and cleantech is about providing a more efficient source of energy or energy usage, for the most part. And so if we're to able to now harness data capture in solar fields, solar arrays, wind farms — GE talks a lot about this with their Predix platform in wind farms — if we actually know the data from our wind farms, then we can better optimize that and tie it into climate data, and better position for the most capacity factor we can get out of our wind farm, that makes it more efficient."
"If all of that brings you back to a lower, unsubsidized levelized cost of energy in the cleantech space, then the subsidy question goes off the table. Then you just have a better, cheaper, more efficient form of energy."
The future of offshore wind: The latest offering from the Columbia Center on Global Energy Policy is a chat with Deepwater Wind CEO Jeff Grybowski, whose company built the Block Island Wind Farm off Rhode Island.
Topics include the potential for state-based policies to combine with the strength of the wind resource off Northeastern states to create a development hub, which in turn helps develop more economies of scale.
https://www.axios.com/newsletters/axios-generate-5fd3c377-a9f3-415b-9e0d-87d3af68f2aa.html?chunk=2#story2
EPA readying delay of Obama's methane rule
My Axios colleague Amy Harder has the latest on efforts to unwind Obama-era climate policies...
The Environmental Protection Agency is set to soon announce a two-year delay of an Obama-era rule setting new standards for methane, a potent greenhouse gas, from oil and gas wells not yet drilled, according to an EPA official and public filings.
Driving the news: The White House recently completed its review of a proposal that stays the rule, which President Obama's EPA had finalized in May 2016. A senior EPA official told Axios Tuesday the goal was to release the proposal next week, and that it's unlikely to be released this week.
One level deeper: The two-year delay is aimed at giving the agency time to decide to what degree it replaces the rule, according to the EPA official. The oil and gas industry has to varying degrees addressed methane emissions, making this a messier regulatory issue than some others.
More context: One of Amy's columns earlier this year explored how the industry is urging President Trump to not wholly repeal too many environmental regulations.
https://www.axios.com/newsletters/axios-generate-5fd3c377-a9f3-415b-9e0d-87d3af68f2aa.html?chunk=3#story3
More policy news and notes
Puerto Rico controversy: Via the AP, "Members of Congress from both parties on Tuesday called for an investigation into a $300 million contract awarded to a small company based in Interior Secretary Ryan Zinke's hometown of Whitefish, Montana."
Go deeper: The Washington Post has more here on the firm's eyebrow-raising contract to repair and reconstruct the island's power system that was devastated by Hurricane Maria.
***
FERC: Greentech Media looks at the state of play with Energy secretary Rick Perry's proposal for new wholesale power market rules that would boost compensation for coal and nuclear power plants.
"Opposition to the proposal hardened over the weekend, with the country's largest grid operators joining the growing roster of energy industry groups that have pointed out the [notice of proposed rulemaking's] flaws and highlighted the increased costs to support plants that would otherwise retire and be replaced with more efficient alternatives," they report.
Bloomberg, meanwhile, looks at the response of power companies with lots of coal-fired generation. And if you really want a speed-read through the comments, Harvard electricity law expert Ari Peskoe (a critic of Perry's plan) has been succinctly summarizing them on Twitter.
DOE responds: Despite all the criticism, the agency sees a glass half-full. Some comments from press secretary Shaylyn Hynes:
"We are pleased by the level of interest resulting from the proposed rule Secretary Perry sent to FERC. As intended, the proposal has jumpstarted a long overdue conversation about grid resiliency."
"We are still reviewing comments, but it is clear that there is a significant amount of support for the Secretary's proposal. It is worth noting that even some critics of the proposal acknowledge there is a problem and that FERC needs to act to address pricing in the electric markets."
***
Interior deputy to address climate skeptics: The Heartland Institute, a conservative group that rejects mainstream climate change science, announced yesterday that Interior deputy secretary David Bernhardt will be a keystone speaker at their November conference about the Trump energy agenda.
Flashback: In written answers to senators' questions during his confirmation process, Bernhardt said, "I believe that man is an influence on climate change." But that's far short of the scientific consensus that human-induced emissions have been the main driver of global warming since the mid-20th century.
https://www.axios.com/newsletters/axios-generate-5fd3c377-a9f3-415b-9e0d-87d3af68f2aa.html?chunk=4#story4
One interesting chart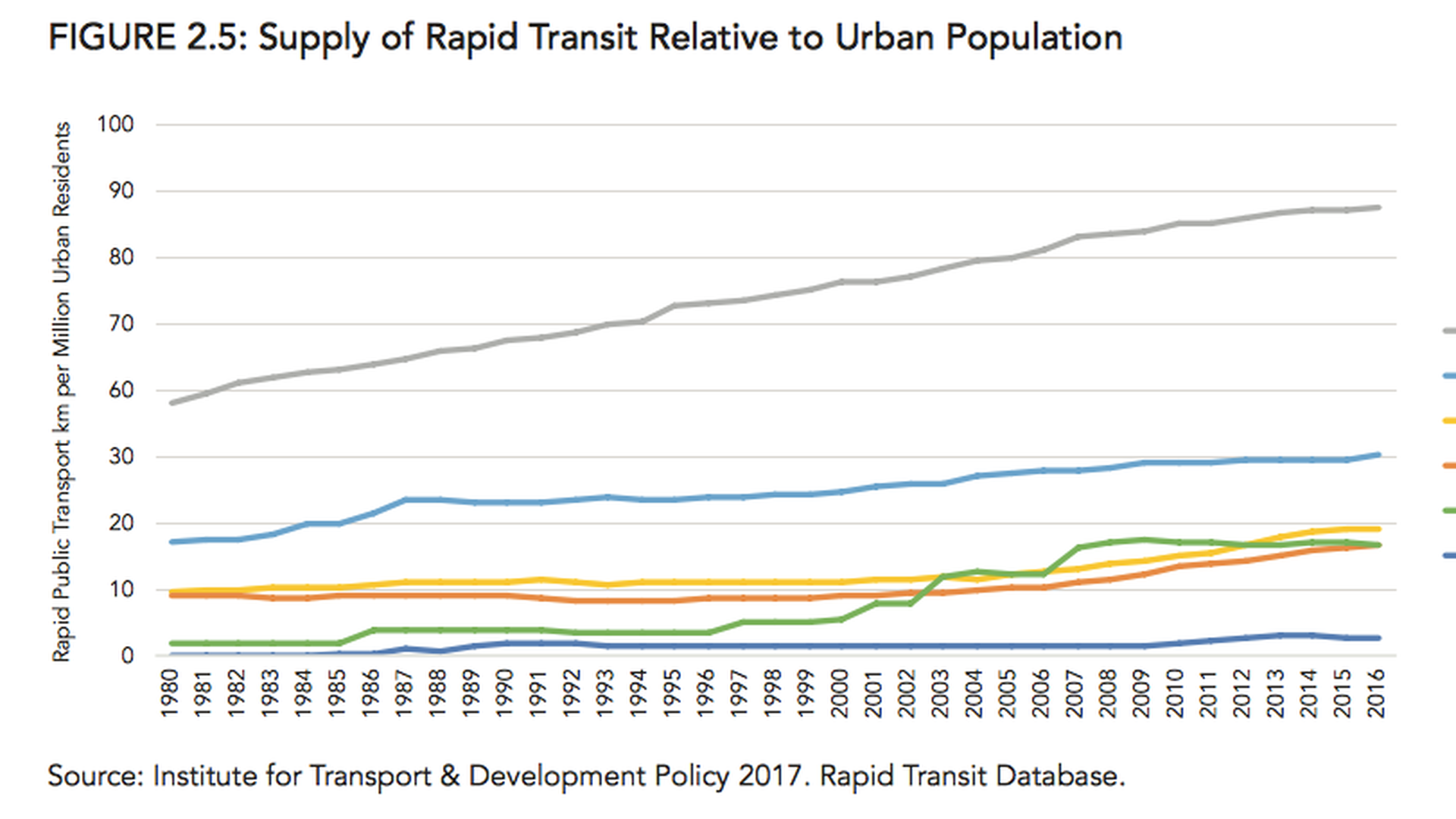 Where mass transit thrives: I ran across the interesting rapid transit chart above when going through the big Global Mobility 2017 report released a few days back by the World Bank-led Sustainable Mobility for All project. It shows the current dominance of Europe.
Go deeper: The very lengthy report — which looks worldwide at transit access, safety, environmental effects and much more — is available for download here.
Here's a couple of takeaways from the "green mobility" section...
Warning: The global transportation sector, which accounts for nearly one-fifth of all human-induced greenhouse gas emissions, is not on track to meet its share of nations' collective efforts to hold global temperatures increases below 2 degrees celsius.
"Many countries that currently have very low transport emissions per capita are showing significant growth in this sector, and will need to take additional measures to keep transport emissions in check."
When it comes to traditional pollutants, like particulate matter and sulfur dioxide, "2030, advances in vehicle emission controls can cut air pollution from light and heavy-duty vehicles by almost 70 percent compared to 2010."