December 06, 2018
Welcome back readers!
This is cool: Axios' Amy Harder and HBO teamed up for a segment on nuclear power that included a trip to the Three Mile Island plant. You can watch it on HBO Now and HBO Go.
Onto music. At this moment in 2000, OutKast was days away from topping Billboard's hip-hop charts with today's intro tune...
1 big thing: How emissions climbed to new highs
When it comes to cutting the greenhouse gas (GHG) emissions that cause global warming, the world isn't just failing — we're stepping our foot on the gas pedal, Axios' Andrew Freedman reports.
The big picture: Scientists reported in a series of studies on Wednesday that global emissions of GHGs from fossil fuels are likely to hit record levels in 2018.
China and India are responsible for much of that growth, which is erasing optimism from just a few years ago that some countries' emissions might be peaking.
Elsewhere, virtually no country is reducing emissions fast enough to balance out the growth.
Details: The emissions are growing by a best estimate of 2.7% compared to 2017, according to the reports by the Global Carbon Project, which studies the carbon cycle and closely tracks emissions worldwide.
China and India's massive increases have been driven by continued coal use and economic growth drove the increase.
China is expected to see an estimated 4.7% increase in emissions for 2018.
India, too, is now expected to see a steep increase, despite the rapid deployment of renewables in that nation. GHG emissions from fossil fuels are expected to grow by 6.3% in 2018.
In the U.S., emissions had declined at 1.2% per year since 2007, but in 2018 there's expected to be an increase of about 2.5%.
The bottom line: China's reliance on coal is a big problem — and it's not going to end anytime soon. Jan Ivar Korsbakken, senior researcher at the Center for International Climate Research in Oslo, says...
"There was hope that China was rapidly moving away from coal power generation, but the last two years has shown it will not be so easy for China to say farewell to coal quickly."
"Coal is likely to dominate the Chinese energy system in the next decade, even if the skyrocketing growth seen in the mid-2000s is unlikely to return."
Go deeper: Carbon emissions rise again in 2018, new report finds
2. Oil dips as OPEC huddles in Vienna
There's no firm outcome yet from OPEC's meeting in Vienna, but oil traders don't look convinced that big output curbs are in the offing.
Prices are trending downward slightly as we send today's edition, with Brent crude around $60.23.
Why it matters: The cartel and allied producers — notably Russia — are huddling over plans to tighten the market after weeks of falling prices that hinder the finances of petro-states including Saudi Arabia.
But they're under pressure from President Trump not to cut output, and their challenge is amplified by the U.S. shale surge.
The latest: Saudi oil minister Khalid al-Falih said Thursday that he thinks a cut of 1 million barrels per day would be sufficient, according to CNBC and other outlets.
Per Bloomberg, the Saudis are "seeking to walk a fine line between preventing a surplus and appeasing U.S. President Donald Trump."
But, but, but: It's all pretty fluid, so this item has the longevity of potato salad in the hot sun. We'll have more in tomorrow's Generate.
What they're saying: "The OPEC+ countries must cut 2019 supply growth by 1.5 million bpd if they want [Brent] oil prices back above $70 next year," the consultancy Rystad Energy said in a note this morning.
"We believe a cut announcement that effectively removes anything less than 1 million bpd of 2019 supply would be interpreted negatively by the market," writes Bjornar Tonhaugen, Rystad's head of oil market research.
3. Tesla's emerging China plan
Breaking Thursday: Tesla intends to begin production at its planned factory in Shanghai in the second half of 2019, according to multiple reports summarizing a social media post by the municipal government.
Why it matters: Via the Financial Times...
"Tesla is looking to build production capacity directly in China to avoid the uncertainties with importing vehicles into China."
"The plant was made possible this April, when Beijing said it would abolish ownership caps for foreign companies on electric vehicle manufacturing plants by the end of the year."
Go deeper: Tesla, smarting from trade war, seeks bids for China Gigafactory construction (Reuters)
4. A senator's change of heart on FERC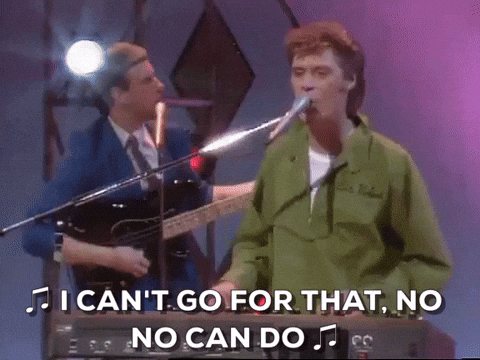 Trump's choice for an open Federal Energy Regulatory Commission seat is heading for Senate confirmation today — but with a twist that arrives at an interesting moment in energy politics.
Driving the news: West Virginia Democrat Joe Manchin unexpectedly opposed Bernard McNamee in a procedural vote yesterday, citing his early 2017 comments recently unearthed by the publication Utility Dive.
"After viewing video footage, which I had not previously seen, where Bernard McNamee outright denies the impact that humans are having on our climate, I can no longer support his nomination to be a FERC commissioner."
— Joe Manchin, in
statement
Why it matters: The change of heart arrives as some progressive activists are pressing Democratic leaders to block Manchin from becoming the ranking Democrat on the Energy and Natural Resources Committee.
They say Manchin is too close to the fossil fuel industry, citing his acceptance of campaign contributions.
The big question: Whether yesterday's surprise move will affect the internal Democratic caucus politics around Manchin's potential ascension on the committee.
Minority Leader Chuck Schumer has declined comment on calls to block him.
But, but, but: Don't look for activists to end their campaign against Manchin.
"A last minute flip on McNamee doesn't erase a career of putting polluters ahead of people. Manchin has the worst climate record of any Democratic Senator," 350.org's Jamie Henn tells Axios.
The Sunrise Movement said they still oppose his rise on the panel.
What's next: McNamee, meanwhile, is still expected to win approval along party lines today after surviving yesterday's 50–49 procedural vote.
Go deeper: Climate politics moves up the Democrats' priority list
5. French protests are a canary in the coal mine
Axios Expert Voices contributor Anna Mikulska sizes up the meaning of French President Emmanuel Macron yielding to protesters by suspending gasoline tax hikes for 6 months.
The big picture: The wealthy countries pushing to address climate change have been seen as best equipped to bear the costs of transitioning from fossil fuels to renewables, hence their commitment in the Paris Accord to channel energy transition funding to the developing world.
But the French protests and Macron's response suggest that even developed societies may meet resistance from their more disadvantaged members, who may not be so willing to make sacrifices to their way of life.
Threat level: Macron's response reveals that developed countries' governments, democracies as they are, may be especially vulnerable to widespread dissatisfaction.
Failure to respond means electoral trouble, even potential defeat. Particularly when the economy is doing badly, incumbents tend to lose — and, in this case, likely to lose to less environmentally friendly opponents.
What they're saying: Polish President Andrzej Duda bluntly expressed that sentiment at the opening of COP24 in Katowice, Poland, this week.
On the eve of Poland's Miners' Day, he underscored coal's role as a strategic and indispensable resource for the Polish economy, pointing to 200 years of coal reserves that not only serve the country's energy-security goals but also provide jobs to 100,000 Poles.
Duda is acutely aware of the political consequences of potential anti-coal action, given the 101 (out of 460) parliamentary seats in the country's coal region that politicians need to compete for every 4 years.
Yes, but: While such resistance is admittedly discouraging in the face of dire climate change warnings, it does not spell doom.
Rather, it highlights the need to understand the mindset of billions of people all over the world whose economic situation makes it difficult for them to justify immediate costs to their well-being, or to forego advancement, in exchange for the diffuse future benefits of climate action, however important.
The bottom line: If those sentiments are not factored into developed countries' climate policy equations, they may find themselves in a situation akin to that of Macron, unable to follow up on their climate commitments.
Mikulska is a nonresident fellow in energy studies at Rice University's Baker Institute's Center for Energy Studies and a senior fellow at the University of Pennsylvania's Kleinman Center for Energy Policy.
6. U.S. insurers buck trend on coal underwriting
Axios Expert Voices contributor Justin Guay writes that 7 global insurance companies — including the world's largest primary insurers and reinsurers — have now stopped or limited insuring coal projects. These moves come at a time when the costs of climate-related impacts continue to grow.
Why it matters: The insurance industry is a key and often overlooked player in the financial system that continues to enable coal industry expansion, as well as a bellwether for broader systemic risks climate change is expected to pose.
Although the international industry has begun to act, the U.S. industry continues to lag.
Coal pollution contributes to 800,000 premature deaths annually, and, as coal becomes increasingly uncompetitive, governments across Asia are considering new clean-air regulations that could further undermine coal-plant economics. But incumbent forces continue to keep coal afloat.
Where it stands: Despite progress from global insurance companies — including stricter limits on coal from Europe's third-largest insurer — U.S. insurance companies remain out of line with emerging global standards.
For instance, AIG, Chubb, Berkshire Hathaway, and Liberty Mutual rank last in reducing their exposure to coal, even as costs associated with wildfires and hurricanes keep growing.
Thus far, the only U.S. company to distance itself from coal is the Silicon Valley–backed startup Lemonade.
Read more of the full piece by Guay, who directs global climate strategy at the Sunrise Project and advises the ClimateWorks Foundation.