Happy Friday! I'm filling in for Ben. Let's get to it.
https://www.axios.com/newsletters/axios-generate-5dff79d2-6a87-4935-9dd6-1389fc34f4a6.html?chunk=0#story0
1 big thing: Gas prices rise to four-year highs
Geopolitical trends are driving up summer pump prices higher than their typical summer trend.
Quick take: It'll cost you more on your summer road trips and could blunt the economic gains from the recently passed tax overhaul bill.
By the numbers:
The national average is currently around $2.80 a gallon, up from $2.40 this time last year, according to the U.S. Energy Information Administration.
Nearly half of all gasoline stations are selling gas at $2.76 a gallon or more, and 17% are $3.01 or more, per AAA, which projects the national average could reach $2.90 by Memorial Day.
Expect more regions to breach the $3 mark in the coming months, AAA spokeswoman Jeanette Casselano says. At that price point, 40% of drivers will start changing their driving habits, per an AAA survey.
What's driving the increase since January:
A decrease in the global supply of oil, led by ongoing cuts by OPEC, is driving up global oil prices. Oil prices are the major factor in domestic gasoline prices.
The OPEC cuts are working as the oil cartel intended: to drive up oil prices from lows of around $30 a barrel in January 2016 to more than $65 today, according to Kevin Book, managing director of ClearView Energy Partners, an independent research firm.
"The collapse of the Venezuelan production is helping them work, perhaps better than anyone expected," Book says.
Environmental regulations require refineries to switch to a cleaner, more expensive type of gasoline every summer compared to winter.
There's an increased demand overall for gasoline and oil, driven by an improving global economy.
Read the full story in the Axios stream.
https://www.axios.com/newsletters/axios-generate-5dff79d2-6a87-4935-9dd6-1389fc34f4a6.html?chunk=1#story1
2. At EPA, more departures and controversy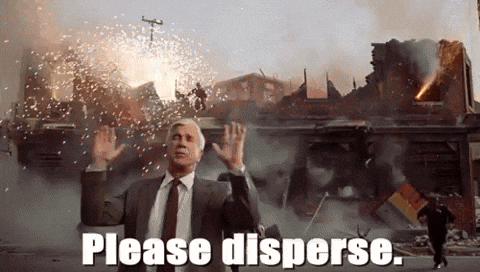 The bad headlines out of the Environmental Protection Agency just aren't stopping.
The latest:
EPA's top communications officer, Liz Bowman, announced her resignation Thursday, per the Washington Examiner. She said her departure was unrelated to the ongoing controversies surrounding EPA Administrator Scott Pruitt's spending, traveling and lodging.
Pruitt's chief of staff, Ryan Jackson, sought to downplay Bowman's departure to the Examiner: "People are principally focused on doing their jobs whether in the press office or program offices. We respond to a lot, but at the same time we have policies that we are working on and finalizing and that gives career and political staff a lot of gratification."
Conservative donor Sheldon Adelson helped plan Pruitt's Israel trip (which was later canceled), the Washington Post reported in a broad take on the administrator's planned travels.
EPA and Interior officials are apparently conspiring against each other, according to The Atlantic. An EPA official denied any wrongdoing on the agency's part. An Interior spokeswoman declined to comment.
Why this all matters: These controversies — and the ones before them — are not particularly troublesome taken individually to an administration as chaotic as this one.
But added up together, they're painting a lasting picture of an administrator with questionable judgment without a good grasp on the agency he leads. That's why he's on thin ice with the White House — even if President Trump himself continues to back him publicly.
https://www.axios.com/newsletters/axios-generate-5dff79d2-6a87-4935-9dd6-1389fc34f4a6.html?chunk=2#story2
3. IEA: bigger offshore wind role for climate goal
Ben Geman reports...
The International Energy Agency sees a growing role for offshore wind worldwide — with growing investment needed — in a future low-carbon energy mix that meets the goals of the Paris climate deal.
Why it matters: Right now, offshore wind provides just 0.2% of global power.
But, but, but: IEA, in a new report, says this would climb greatly by 2040 in the agency's wider Sustainable Development Scenario (SDS), a model of an energy system that holds the global temperature rise to well under 2°C.
In the SDS, offshore renewable electricity is almost 4% of global power in 2040, with the vast majority of that coming from wind as technology improves and the sector gets more competitive.
Under that scenario, capital investments in offshore wind are about $1 trillion total through 2040.
Europe remains the biggest market, with China next, where investment grows to $260 billion over the study period as the country seeks to improve air quality and cut carbon emissions.
Big picture: That's just one takeaway from IEA's new "Offshore Energy Outlook," a wide-ranging look at offshore fossil fuel and renewables development in the decades ahead.
It sees offshore energy as a key part of meeting rising global energy demand, but the trajectory of that role varies by fuel source.
Read the rest in the Axios stream here.
https://www.axios.com/newsletters/axios-generate-5dff79d2-6a87-4935-9dd6-1389fc34f4a6.html?chunk=3#story3
4. America's renewable electricity ticks up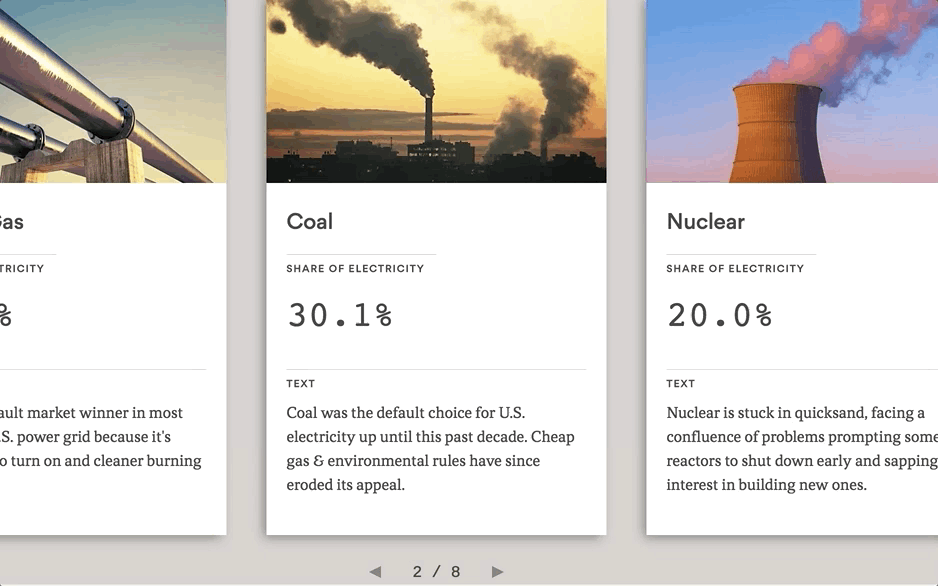 All types of renewable energy increased between 2016 and last year, according to the EIA.
Why it matters: The recently updated EIA data, which is the federal government's official breakdown of U.S. electricity, shows an increasingly diverse mix. That goes counter to warnings by Energy Secretary Rick Perry and other government officials that the grid is too reliant on one type of fuel.
Go deeper: Click here to check out a handy card deck breaking down America's electricity mix.
By the numbers:
Solar went from 0.9% in EIA's 2016 breakdown to 1.9% in 2017, with 0.6% of that being rooftop solar.
Wind's share went from 5.6% to 6.3%.
Hydropower, a renewable energy that doesn't get as much attention as wind or solar, ticked up from 6.5% to 7.5%.
To be sure: Regional mix of electricity can vary greatly, and even certain days can have more renewable energy or less. The importance of the EIA's breakdown is that it captures the yearly average across the U.S., which shows changes over longer periods of time.
For example, in 2008, EIA's breakdown of electricity mix was much more heavily coal (48.2%) compared to today (30.1%.)
What's next: My next Harder Line column — out Monday — will break down some complicated electricity terms. This is my next glossary installment, building off my inaugural glossary earlier this year on more general energy and climate terms. Stay tuned!
https://www.axios.com/newsletters/axios-generate-5dff79d2-6a87-4935-9dd6-1389fc34f4a6.html?chunk=4#story4
5. Lightning round: OPEC, carbon trading & more
https://www.axios.com/newsletters/axios-generate-5dff79d2-6a87-4935-9dd6-1389fc34f4a6.html?chunk=5#story5
6. One green thing: global cities' park space
Axios' Dave Lawler reports...
Big cities around the world vary widely in terms of how big a role public parks and gardens play in their landscapes, according to data on 34 major global cities from the World Cities Culture Forum.
Highest % of public green space: Moscow (54%), Singapore (47%), Sydney (46%), Vienna (45.5%), Shenzhen (45%).
Lowest % of public green space: Dubai (2%), Istanbul (2.2%), Mumbai (2.5%), Shanghai (2.8%), Taipei (3.6%).
U.S. cities: New York (27%), Austin (15%), San Francisco (13.7%), Los Angeles (6.7%).