Axios Generate
May 08, 2023
🥞 Welcome back! Today's newsletter has a Smart Brevity count of 1,050 words, 4 minutes.
📬 Did a friend send you this newsletter? Welcome, please sign up.
🎶 This week in 1977, the Brothers Johnson released the album "Right on Time," and a brilliant cover from the record is today's intro tune...
1 big thing: Climate change and "impossible" events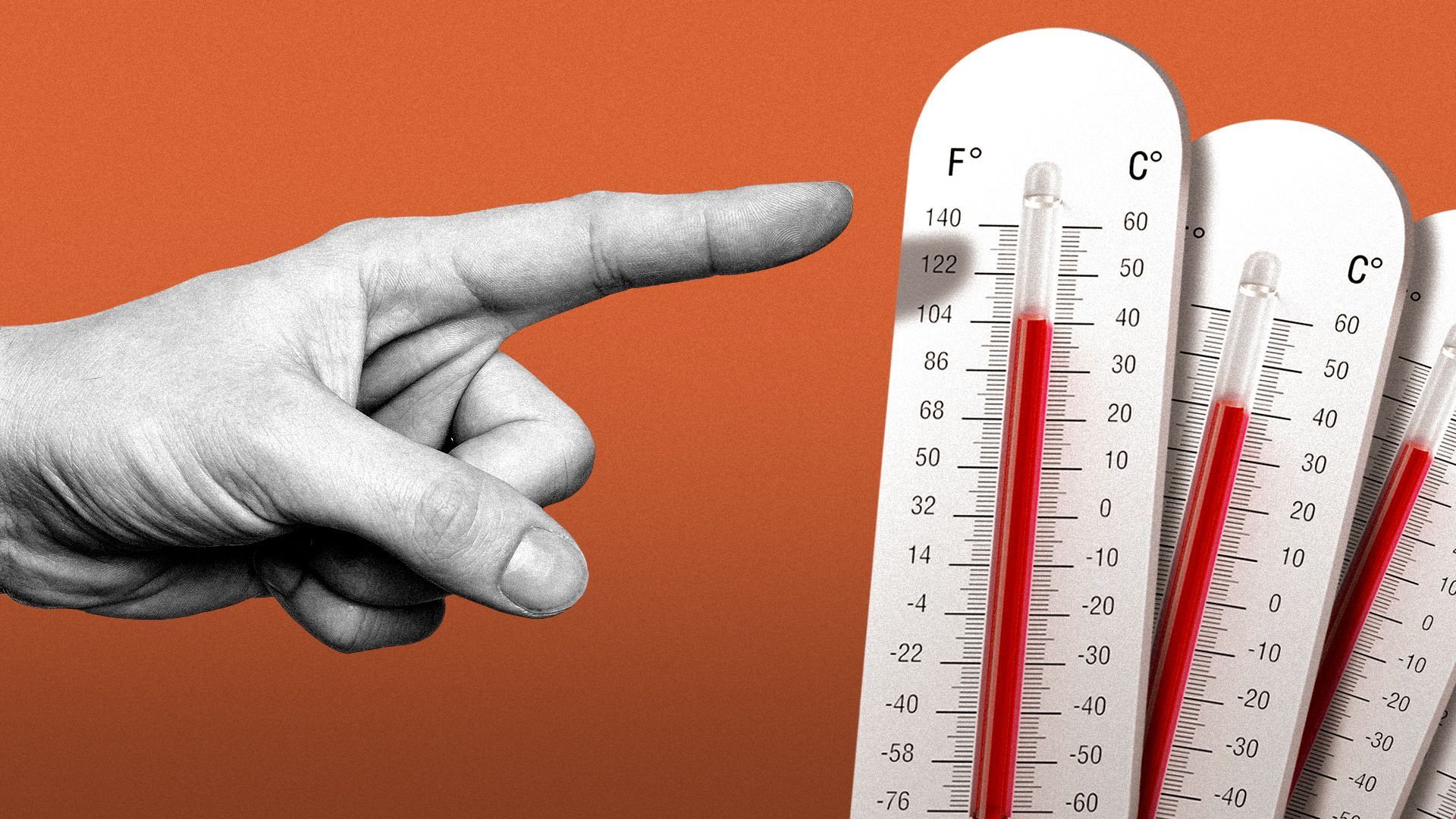 Climate change made a heat wave that struck Western Europe and Northwest Africa in April at least 100 times more likely to occur, Andrew writes.
Why it matters: A new study from the World Weather Attribution initiative concludes that without human-caused warming, this heat wave would have been "almost impossible."
Its findings are based on peer reviewed, published methods, but the research has not itself been peer reviewed yet.
It's the latest in a string of studies to reach similar conclusions on extreme heat events.
Separately, other researchers have also reached these conclusions about Japan's record hot 2018 summer and Northern Hemisphere heat waves during 2018.
Zoom in: The heat wave comes as a severe multiyear drought bakes the region, with reservoirs running especially low in Spain and crops impacted.
The new study found that a heat wave of this magnitude in this region is currently about a 1-in-400-year event. Such a heat wave has about a 0.25% chance of occurring in any given year.
It additionally finds that climate change also made the heat wave far more severe by increasing temperatures during the height of the event by up to 3.5°C (6.3°F) when compared to a world without added amounts of heat-trapping greenhouse gases.
Context: This new study is part of a trend toward making more definitive and stronger statements about the link between heat waves and climate change.
Between the lines: Strong attribution statements on extreme heat reflect the high confidence experts have in the effects of human-caused climate change.
Bonus: Southeast Asia sizzles as Alberta burns
Weeks of punishing heat in parts of Asia culminated in the hottest temperatures on record for any month in Laos, Vietnam and Thailand this weekend, Andrew writes.
Zoom in: Vietnam set a national record on Sunday, with a high of 44.2°C (111.56°F) in Tương Dương.
Laos also set an all-time record, along with China's Hainan Province.
Weather historian Maximiliano Herrera tweeted this has been part of the "most extreme" and "longest tropical record heat event the world has experienced."
Meanwhile, in Alberta, an early season heat wave led to about 100 wildfires, prompting a provincial state of emergency and nearly 30,000 people to evacuate, Axios' Rebecca Falconer and Andrew write.
Cooler temperatures could aid firefighters before another heat wave hits late this week.
2. Asian Americans left out of climate movement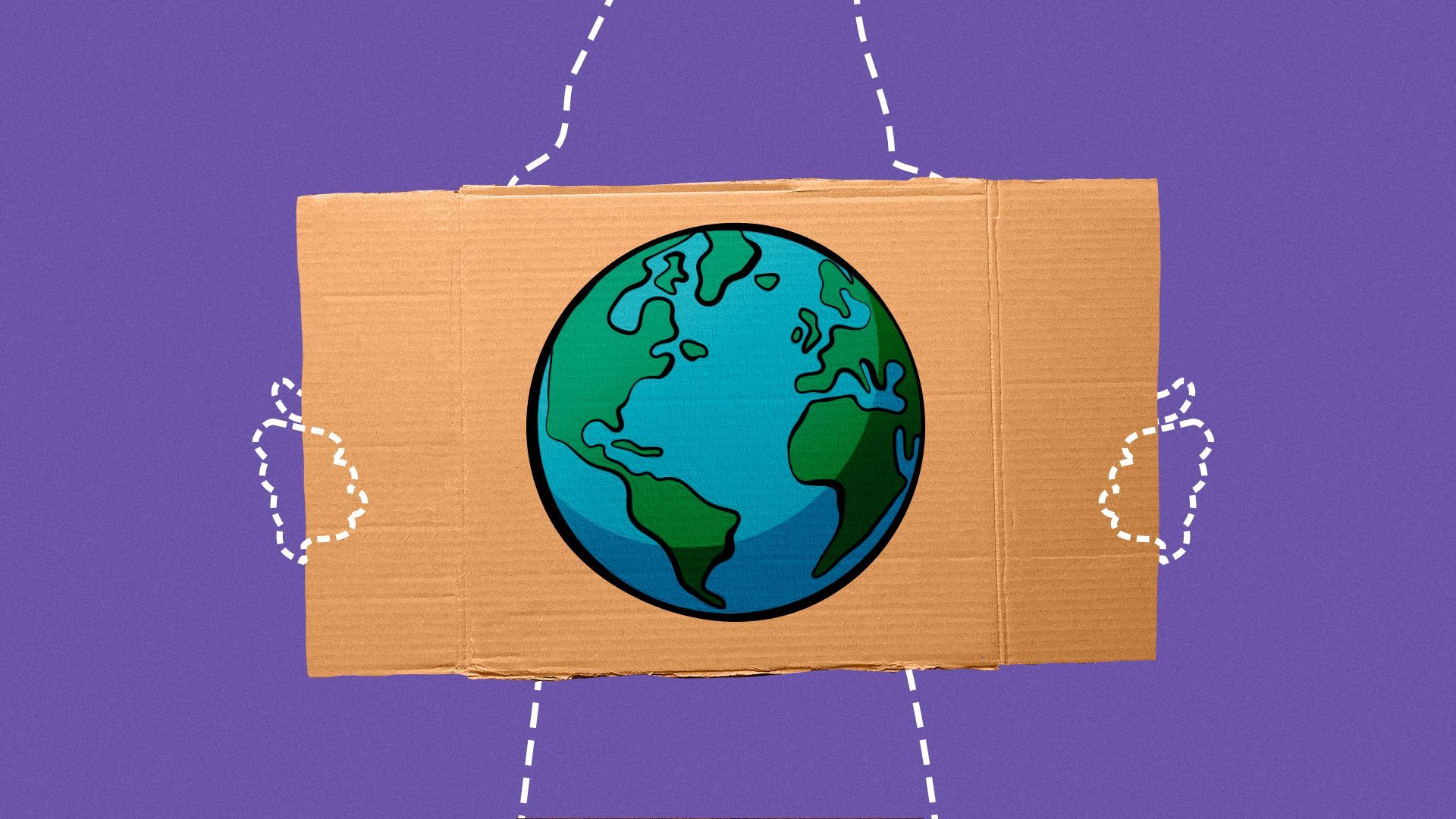 Despite elevated degrees of exposure and many decades spent advancing justice, Asian Americans have long been excluded from the national climate movement, activists and scientists tell Axios' Ayurella Horn-Muller and Shawna Chen.
The big picture: Asian Americans nationwide are working to change that legacy of omission by leading organizations, protests and research.
Zoom in: Age-old stereotypes have portrayed Asian Americans as civically disengaged and politically inactive, obscuring the community's history as contributors to the fight against climate impacts they've suffered firsthand.
Nearly 70% of Asian American voters surveyed in a 2022 poll agreed that Congress and the president "should pass stronger legislation to reduce the effects of climate change."
"It's important to be able to take seriously Asian-American organizing as a strategic endeavor in our fight against the climate crisis," says Aru Shiney-Ajay, who is of South Asian descent and serves as deputy campaign director of climate advocacy organization Sunrise Movement.
"And I think those stereotypes can lead to not doing that."
Zoom out: Communities of color face higher levels of air pollution at every income level, a disparity shaped by redlining and segregation policies.
3. Big this week: Power plants, EVs, permitting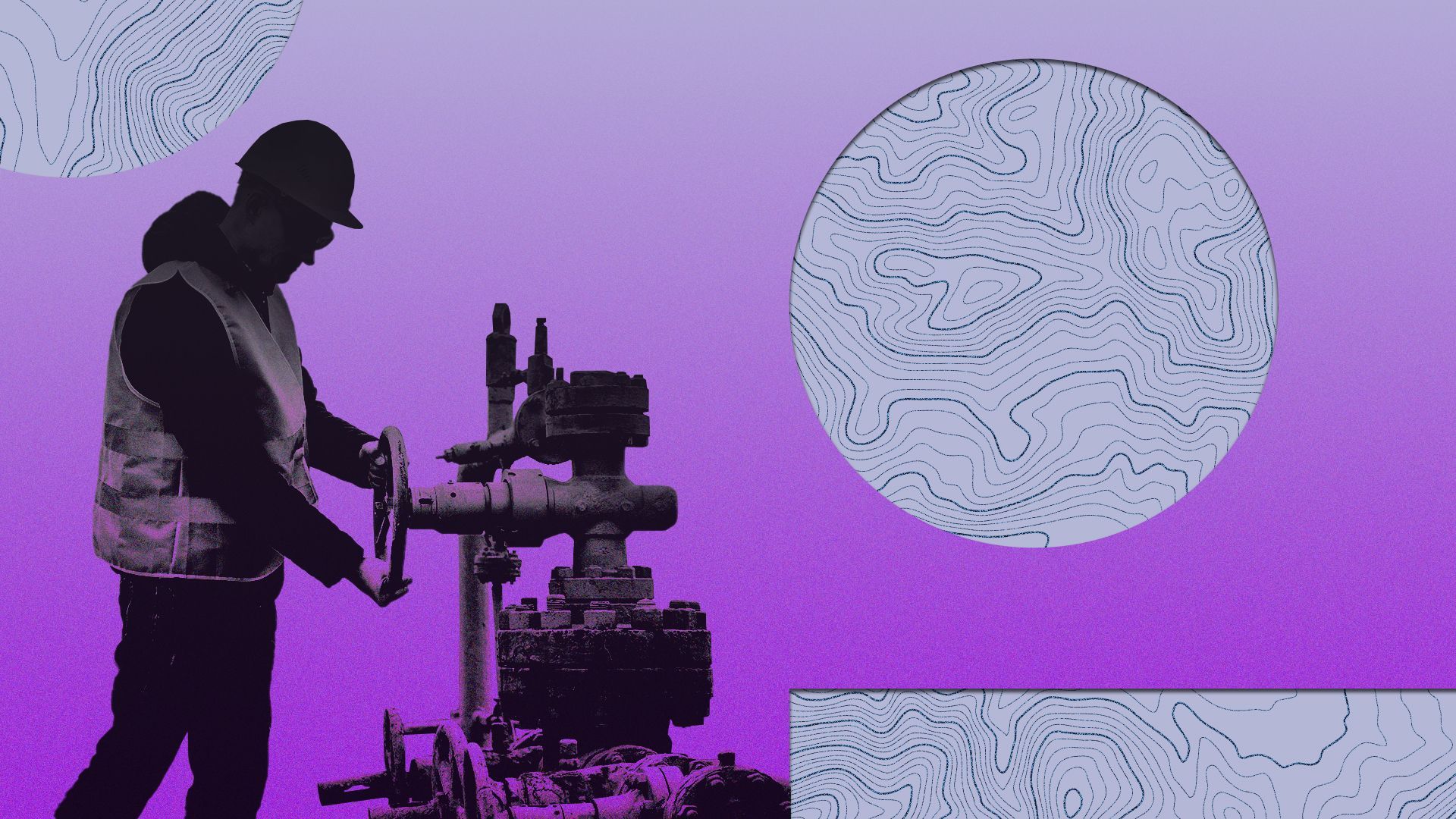 ⚡The Environmental Protection Agency appears on the cusp of unveiling long-awaited carbon emissions standards for coal- and gas-fired power plants that cleared White House review Friday, Ben writes.
Why it matters: It's part of a carrot-and-stick approach. Biden's regulators are looking to supplement climate law incentives with mandates to help meet decarbonization goals.
What we're watching: One is EPA's view on climate law subsidies changing the viability of carbon capture and hydrogen (and vice-versa if the rules stoke demand for that tech, which Barclays analysts note is possible).
What we're watching, part 2: How the rules may tread lightly on natural gas "peaker" plants, which run at times of high demand and can be a complement to high renewables penetration.
🚗 On the earnings front, two buzzy EV startups that have seen their share prices erode since going public — Rivian and Lucid — both report Q1 earnings this week.
📝 Permitting — so hot right now. The Senate's energy committee gathers Thursday to explore ways to "reform" the process for energy and mineral projects.
Why it matters: The hearing should illuminate both partisan fault lines and whether there's potential for a deal in the split Congress.
4. Charted: Crypto energy use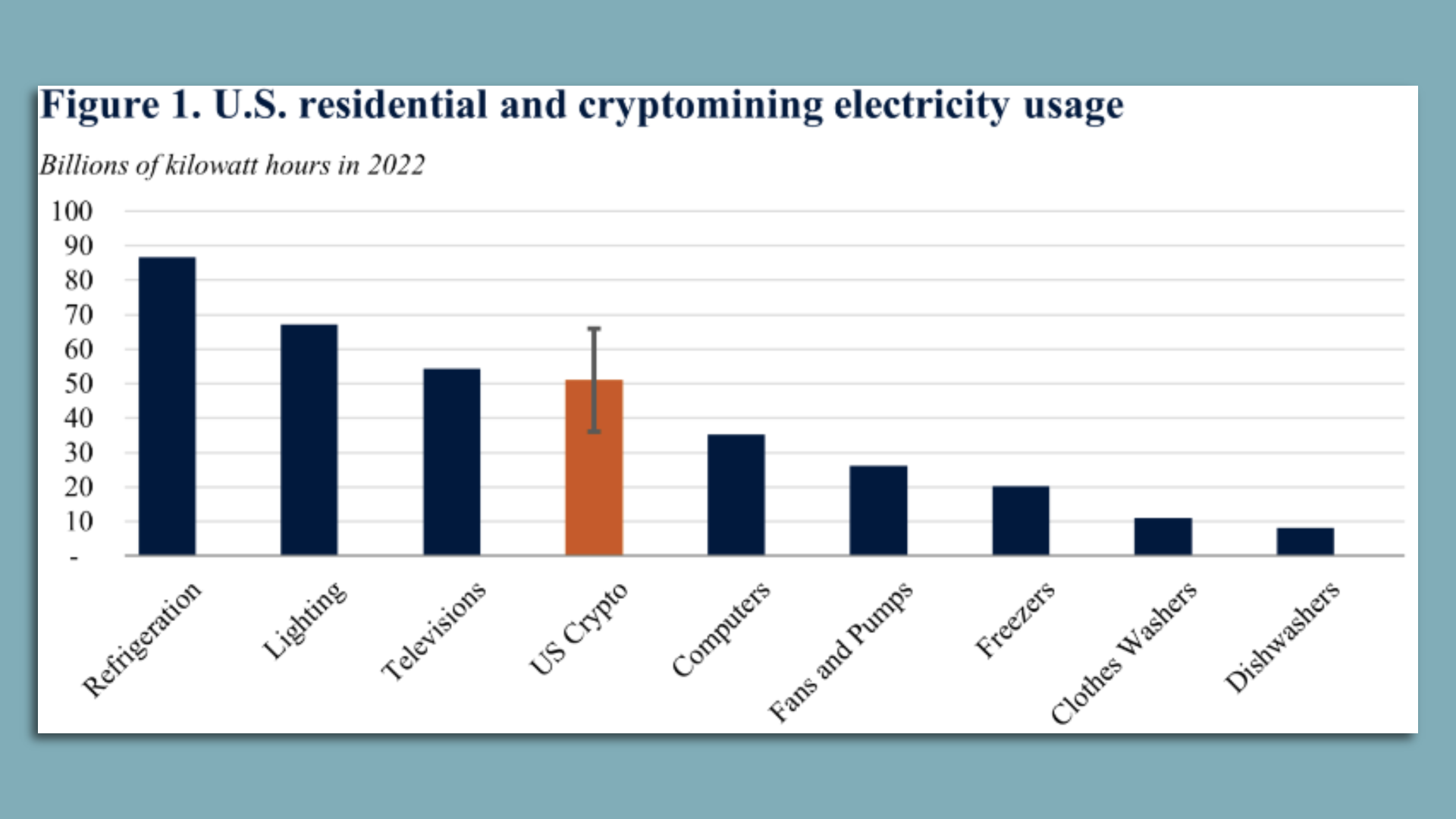 This ☝️ is an eye-catching chart in a White House blog post on its proposal to impose taxes on power used in digital "mining" for crypto assets, Ben writes.
Why it matters: It's a lot of power.
Right now, crypto firms don't pay for associated pollution, higher energy prices, or the effects of carbon emissions, the post notes.
The big picture: The tax "could reduce mining activity along with its associated environmental impacts and other harms," the proposal states.
Yes, but: New taxes are unlikely to fly in the split Congress.
5. A COP28 plan emerges
👀 United Arab Emirates officials hosting the next big UN climate summit are reportedly weighing a new oil and gas sector "Global Decarbonization Alliance," Ben writes.
Why it matters: It's among the first signs of specific initiatives the UAE is planning for the big, annual global climate meeting, according to a Financial Times report.
How it works: The alliance would target net-zero emissions in 2050 from the industry's direct operations and energy that powers them, the FT reports.
There's no emissions target for use of industry products in the economy in the initial proposal the FT obtained.
This "scope 3" output, such as CO2 from gasoline burned in cars, is the largest share of industry emissions, but has diffuse responsibility.
🙏 Thanks to Nick Aspinwall and Javier E. David for edits to today's edition.