Axios Generate
April 15, 2021
Welcome back! Today's Smart Brevity count is 1,205 words, 4.5 minutes.
🔋"General Motors Co and South Korean joint-venture partner LG Chem Ltd will announce a second U.S. battery cell manufacturing plant on Friday, revealing plans for a $2.3 billion factory in Spring Hill, Tennessee." (Reuters)
🎸 And singer-songwriter Liz Phair celebrates a birthday this weekend, so she's got today's intro tune...
1 big thing: Spotting "super-emitters" in real time from space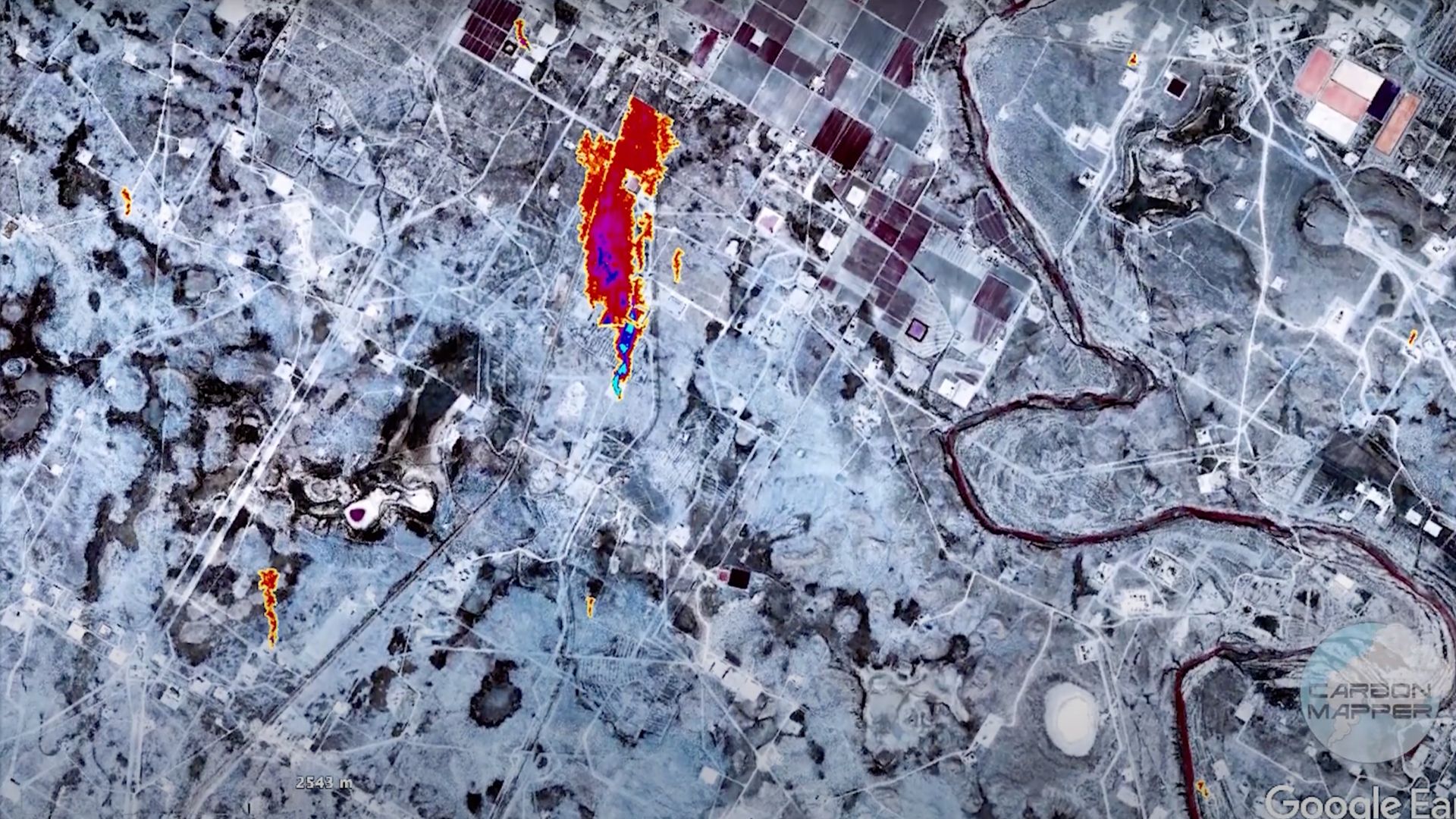 Axios' Andrew Freedman reports...A new era in monitoring compliance with environmental regulations is quickly approaching, signaled in part by plans announced Thursday to deploy a network of satellites that can pinpoint sources of methane and carbon dioxide emissions.
Driving the news: A new nonprofit, known as Carbon Mapper, aims to launch its first satellite in 2023 that can detect methane "super-emitters" and track carbon emissions.
Why it matters: If successful, it could transform the way policymakers regulate greenhouse gas emissions and also generate a wealth of data for public use.
How it works: Carbon Mapper combines the skills of NASA's Jet Propulsion Lab and satellite firm Planet with the state of California, two Arizona universities, a foundation and an environmental think tank.
It has raised $100 million for its first two satellites, planned for launch in 2023. A second phase, consisting of a constellation of satellites, is in the design stages for launch in 2025.
The big picture: When combined with efforts by the Environmental Defense Fund to launch its own methane-tracking satellite, the development signals the move toward real-time emissions monitoring.
"We're providing the zoom lens to find these point source methane and CO2 emissions and quantify them, and to get them in the hands of operators within 24 hours so that they can take rapid action," said Planet co-founder and chief strategy officer Robbie Schingler in an interview.
The intrigue: Depending on whether these efforts are successful, regulators may be able to know how well a company, state or nation is living up to its climate commitments.
This venture could bolster support for emissions reduction programs, from the consumer level to the international arena, where nations could independently monitor the emissions from other countries.
Of note: A space-based system is particularly well-suited to monitoring methane emissions hot spots, also known as super-emitters.
2. Exclusive: Senate Dems' climate diplomacy plan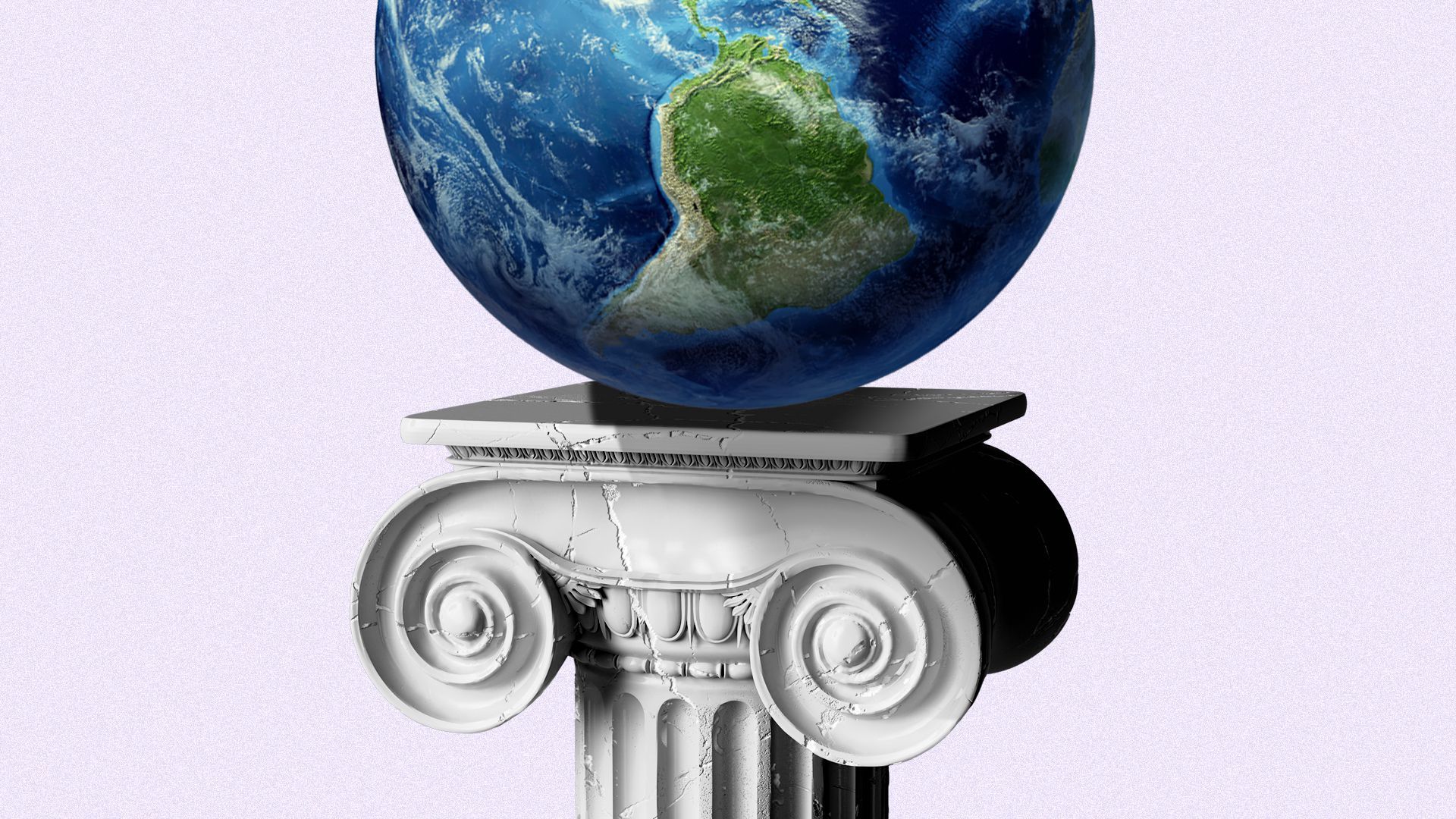 Senior Senate Democrats will introduce legislation on Thursday designed to make climate change a pillar of U.S. diplomacy, boosting initiatives to help other nations cut emissions and adapt to a warming world, Axios has learned.
Why it matters: The bill, led by Foreign Relations Committee Chairman Robert Menendez (D-N.J.), aims to put momentum on Capitol Hill behind President Biden's efforts.
It arrives ahead of a major White House international summit on April 22-23, where Biden hopes to showcase U.S. reengagement in global climate efforts and spur other countries to take tougher steps.
The bill faces significant political hurdles, but if enacted would stitch climate deeply into the U.S. diplomatic and security fabric even after the Biden era.
How it works: Provisions of the 200-plus page legislation include...
New work to assess how climate change can affect security by causing disruptions that fuel instability; affect global food and water systems; affect military operations and more.
Authorizing $14 billion in U.S. contributions to the multilateral Green Climate Fund over a half-decade.
Boosting U.S. participation in multinational efforts to cut emissions from transportation, improve land-use planning, crack down on methane and more.
The intrigue: It name-checks ex-President Trump twice — criticizing his withdrawal (since-reversed) from the Paris Agreement and his opposition to G7 and G20 initiatives.
Bonus Beltway energy and climate notes
Executives with corporate heavyweights like Exxon, Ford and IBM are meeting with Democratic and Republican senators this week on climate policy.
Where it stands: The meetings are under the banner of the Climate Leadership Council, a group of companies and environmental groups pushing a carbon tax that would return the revenues to the public.
Why it matters: It represents fresh political efforts to inject carbon pricing into Capitol Hill discussions, even though the barriers are very formidable.
The CLC did not disclose the list of lawmakers, but Sen. Dick Durbin, the chamber's number 2 Democrat who has introduced carbon fee legislation, announced he had met with them.
Argus Media has more.
* * *
The Senate yesterday confirmed Brenda Mallory to chair the White House Council on Environmental Quality, making the attorney and policy expert the first Black person to head CEQ. Bloomberg has more.
Climate Power — a year-old group staffed by veterans of Democratic politics and advocacy — has registered lobbyists for the first time.
They brought on Pioneer Public Affairs, per a Lobbying Disclosure Act filing this week that shows the work was in place in February.
3. How the 2030 U.S. emissions target might stack up
Via Andrew Freedman...If the U.S. does commit to slashing greenhouse gas emissions by about 50% below 2005 levels by 2030, the U.S. would compare favorably to other major economies, a new report finds.
Why it matters: Consulting firm The Rhodium Group evaluated a 50% reduction target against the targets put forward so far by other nations, using different baselines as reference points. The results?
The U.S. would fall behind the U.K. in its level of ambition, nearly on par with the EU, and well ahead of Canada, Australia and Japan.
Flashback: As we reported on Tuesday, environmental groups and more than 300 business leaders are calling on the Biden administration to adopt at least a 50% emissions cut as its 2030 target, which it's expected to unveil at or shortly before a virtual summit on April 22.
What we're watching: Whether Japanese Prime Minister Yoshihide Suga will use a state visit to Washington on Friday to announce a new, more stringent 2030 target.
4. Breaking: Apple launches carbon removal fund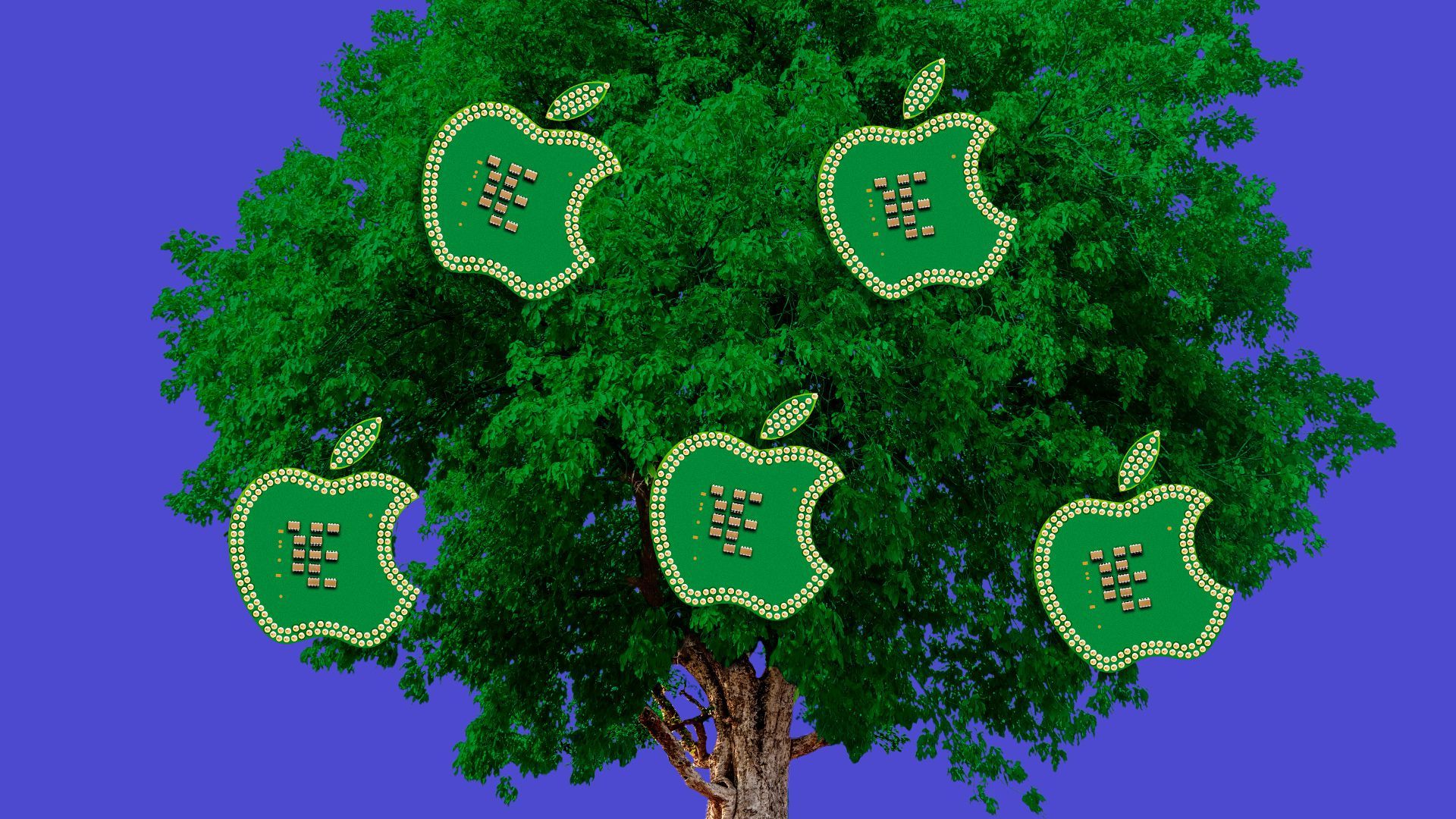 Apple this morning announced it's launching a $200 million "Restore Fund" that will "make investments in forestry projects to remove carbon from the atmosphere while generating a financial return for investors."
Why it matters: The move is the latest step by the world's largest tech companies to invest in climate initiatives, including a number of efforts to finance technologies and methods to not only cut emissions but remove atmospheric CO2.
Microsoft and Amazon have also been active in the carbon removal space.
Driving the news: The environmental group Conservation International is a co-investor in the new fund and Goldman Sachs will manage it, Apple said.
It aims to remove at least 1 million metric tones of CO2 annually, Apple said, calling it equivalent to fuel use of over 200,000 passenger cars.
The three participants plan to identify specific projects later this year, the announcement states.
Apple said it will complement its ongoing work to wring emissions out of its supply chain and products.
The intrigue: Accurately and precisely accounting for how forests, wetlands and other nature-based projects help remove emissions is a tricky thing.
Apple said that to ensure the CO2 storage is correctly quantified and permanent, the new fund will "use robust international standards developed by recognized organizations," including UN climate bodies.
* * *
Speaking of Big Tech and climate, CNET reports: "Facebook said Thursday that since 2020, all its operations have been fully supported by renewable energy, hitting a goal the social media giant set in 2018 to combat climate change."
The site Grist, meanwhile, reports on a new campaign by the group ClimateVoice to push tech behemoths to "devote one-fifth of their lobbying dollars to climate policy in 2021."
5. Two China things: Coal and EVs
Climate: "China needs to halve carbon dioxide emissions from its coal-fired power plants by the end of the decade if it is to remain on course to become carbon neutral by 2060, according to research published on Thursday." (Reuters)
Cars: "Chinese electric vehicle maker Xpeng Motors launched the P5 on Wednesday, a sedan with new self-driving features, as it looks to race ahead in China's ultra-competitive auto market." (CNBC)