Happy Friday!
For the second day in a row we're recognizing the May 12, 1972, release of The Rolling Stones' double-album masterpiece "Exile On Main St." One of those cuts takes us into the weekend...
https://www.axios.com/newsletters/axios-generate-5a910117-bc6e-4aee-a35b-c5dec40f9094.html?chunk=0#story0
1 big thing: When oil prices will really climb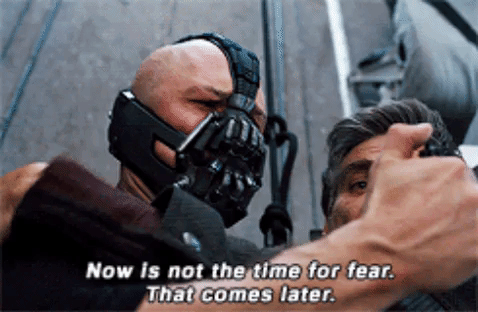 Calm before the (potential) storm: Oil prices were trading a tad below the three-and-a-half year highs from earlier this week on Friday.
It underscores how President Trump's decision to abandon the Iran deal, which was widely expected and hence baked into traders' behavior to some degree, is putting just modest upward pressure on prices.
Crystal ball: But that said, a couple of analyses caught my eye yesterday that suggest the market could heat up a lot months from now.
1. A Bank of America research note that was widely circulated predicts Brent crude could reach $90 in the second quarter of next year — and possibly even to $100 if the stars line up a certain way.
That means a combo of forces including sanctions biting a lot, OPEC continuing output limits, and a deeper collapse in Venezuelan production.
The analysis also says the growth of U.S. shale will continue but that the rates of increase will be checked somewhat by transport constraints, capital discipline and contractor costs.
2. A Bloomberg column by the respected Harvard analyst Meghan O'Sullivan notes there's been "relative calm" since Trump's announcement, but then similarly explores various forces that "could end the market's complacency in the coming months."
O'Sullivan's piece looks at White House options within the complicated sanctions framework for easing pressure on Iran if the politics of higher election season prices become worrisome.
https://www.axios.com/newsletters/axios-generate-5a910117-bc6e-4aee-a35b-c5dec40f9094.html?chunk=1#story1
2. Auto execs and Trump meet amid policy tension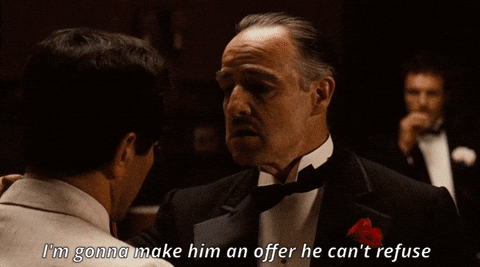 Executives with major automakers head to the White House meet with Trump at 11:45am ET.
Why it matters: Automakers are in a delicate spot, as we noted earlier this week. They've complained that Obama-era mileage mandates for model years 2022–2025 are unrealistically tough.
But now they're also worried that the Trump administration's rewrite is heading too far in the other direction — one option is simply freezing 2020 standards in place — and could provoke a messy showdown with California and states that follow its lead.
The strategy: Robbie Diamond, executive director of Securing America's Future Energy, is familiar with the industry's approach to the meeting.
He tells my colleague Amy Harder that the executives plan to put their message on mileage standards in Trump-ian terms, along the lines of: "This is the most important industry in the heartland of the U.S. This is the better deal, help us get there."
"Hopefully Trump understands that he's well positioned to make it happen," Diamond said. His group supports increasing mileage standards to help curb the nation's reliance on oil.
Go deeper: Via NYT, the massive companies with global supply operations are also spooked by Trump's hawkish trade posture. And, the WSJ sets the table for the meeting here.
https://www.axios.com/newsletters/axios-generate-5a910117-bc6e-4aee-a35b-c5dec40f9094.html?chunk=2#story2
3. Quote of the day
"It's perhaps not the most obvious fit."
— Kevin McIntyre, chairman, Federal Energy Regulatory Commission
The context: McIntyre was referring to Energy Secretary Rick Perry's potential use of a 1950 law called the Defense Production Act to support continued operation of economically struggling coal-fired and nuclear plants.
Why it matters: McIntyre's comment was understated. But it underscores wider skepticism about the prospect of DOE using emergency powers under various statutes to try and create long-term stability for those industries.
Go deeper: The Washington Examiner has more on McIntyre's comments.
https://www.axios.com/newsletters/axios-generate-5a910117-bc6e-4aee-a35b-c5dec40f9094.html?chunk=3#story3
4. On my screen: Apple, oil, climate policy
Apple: Per CNBC, "Apple has teamed up with aluminum producers Alcoa and Rio Tinto on a joint venture aimed at smelting aluminum without emitting greenhouse gases."
Climate policy: Via The Washington Post, "Internal changes to a draft Defense Department report de-emphasized the threats climate change poses to military bases and installations, muting or removing references to climate-driven changes in the Arctic and potential risks from rising seas."
Trump and oil: Energy analyst and former Obama aide Jason Bordoff, writing in Foreign Policy, says Trump's move to abandon the Iran nuclear deal has highlighted the limits of the White House push for energy "dominance."
'The need to call on the Saudis to stabilize oil markets in the wake of the Iran announcement, however, lays bare why increased oil production alone does not make the U.S. immune to the realities of the global oil market," writes Bordoff, who now heads Columbia University's Center on Global Energy Policy.
https://www.axios.com/newsletters/axios-generate-5a910117-bc6e-4aee-a35b-c5dec40f9094.html?chunk=4#story4
5. Number of the day: 1 million electric vehicles
1 million-plus: That's the number of electric vehicles that are on pace to be sold in China this year, according to a Friday morning piece in the Wall Street Journal, up from 777,000 last year.
Why it matters: Topping 1 million is a symbolic but interesting threshold that signals the coming mainstreaming of EVs, even though they remain just a tiny fraction of global auto sales.
China is the world's largest auto market, so trends there affect the plans of automakers worldwide.
One level deeper: "The Chinese government is targeting 2 million EV sales in 2020, and is trying to achieve that with incentives as well as restrictions on gasoline-car purchases. China accounted for roughly half of all global EV sales in the first quarter of 2018," the paper reports.
https://www.axios.com/newsletters/axios-generate-5a910117-bc6e-4aee-a35b-c5dec40f9094.html?chunk=5#story5
6. Latin America's climate progress
Over in our Expert Voices section, David Goldwyn writes...
Latin America may be taking more concrete steps to meet Paris Agreement targets than any other region, according to a new report from the Atlantic Council.
Why it matters: Ahead of the 24th Conference of the Parties to the UN Framework Convention on Climate Change (COP24), when countries will check in on their national plans to implement the Paris Agreement, Latin America has demonstrated how smart policy and government support can lower fuel costs and emissions.
Energy solutions developed there could be showcased at COP24 for other developing countries to emulate.
What they're doing: Latin America's largest emitters have pursued a number of effective emission-reduction strategies, including reducing energy subsidies, redesigning dated tariff systems, liberalizing power markets, creating national energy efficiency initiatives and building liquified natural gas import infrastructure to back up hydro and renewable power.
David L. Goldwyn is chairman of the Atlantic Council Global Energy Center Advisory Board and a former special envoy for international energy at the State Department.
https://www.axios.com/newsletters/axios-generate-5a910117-bc6e-4aee-a35b-c5dec40f9094.html?chunk=6#story6
7. Big investors move further on climate
Here's another interesting item from our Expert Voices section from Juergen Braunstein, a postdoctoral fellow at Harvard Kennedy School's Belfer Center...
Since the Paris Agreement's adoption in 2015, a majority of the world's largest investors have begun to take action on climate change. According to a new report, the 2016–2017 year showed improvement in decarbonization within all major investor categories except pension funds.
The big picture: As more countries act to reduce carbon emissions, large institutional investors are becoming increasingly aware that high-carbon assets, such as oil firms and coal mines, may become worthless in the long run, driving them to dedicate a larger portion of their assets to renewable energy.
As a group, sovereign wealth funds (with $6 trillion in assets under management) have made some of the largest improvements, with particular leadership from Abu Dhabi, France, New Zealand, Ireland and Canada. Last November, Norway's SWF, the largest sovereign wealth fund in the world, announced that it would decarbonize its portfolio. (Three quarters of all SWFs, however, still ignore climate risk).
Yes, but: The largest pension funds, which manage $15 trillion, have made no decarbonization progress on average, and the largest insurance companies, with $17 trillion in assets under management, saw only a slight average improvement.