Axios Generate
March 24, 2022
🥞 Good morning. Today's Smart Brevity count is 1,261 words, 5 minutes. 
🎂 Happy 1st birthday to Axios Latino! Sign up for the newsletter, and join the team on Twitter Spaces tomorrow at 12 pm ET for a conversation about U.S. Latinos' political allegiances.
🚨 Russian climate envoy Anatoly Chubais has resigned over the invasion of Ukraine. Follow Axios' live updates on the war.
1 big thing: Why the disclosure fight is so intense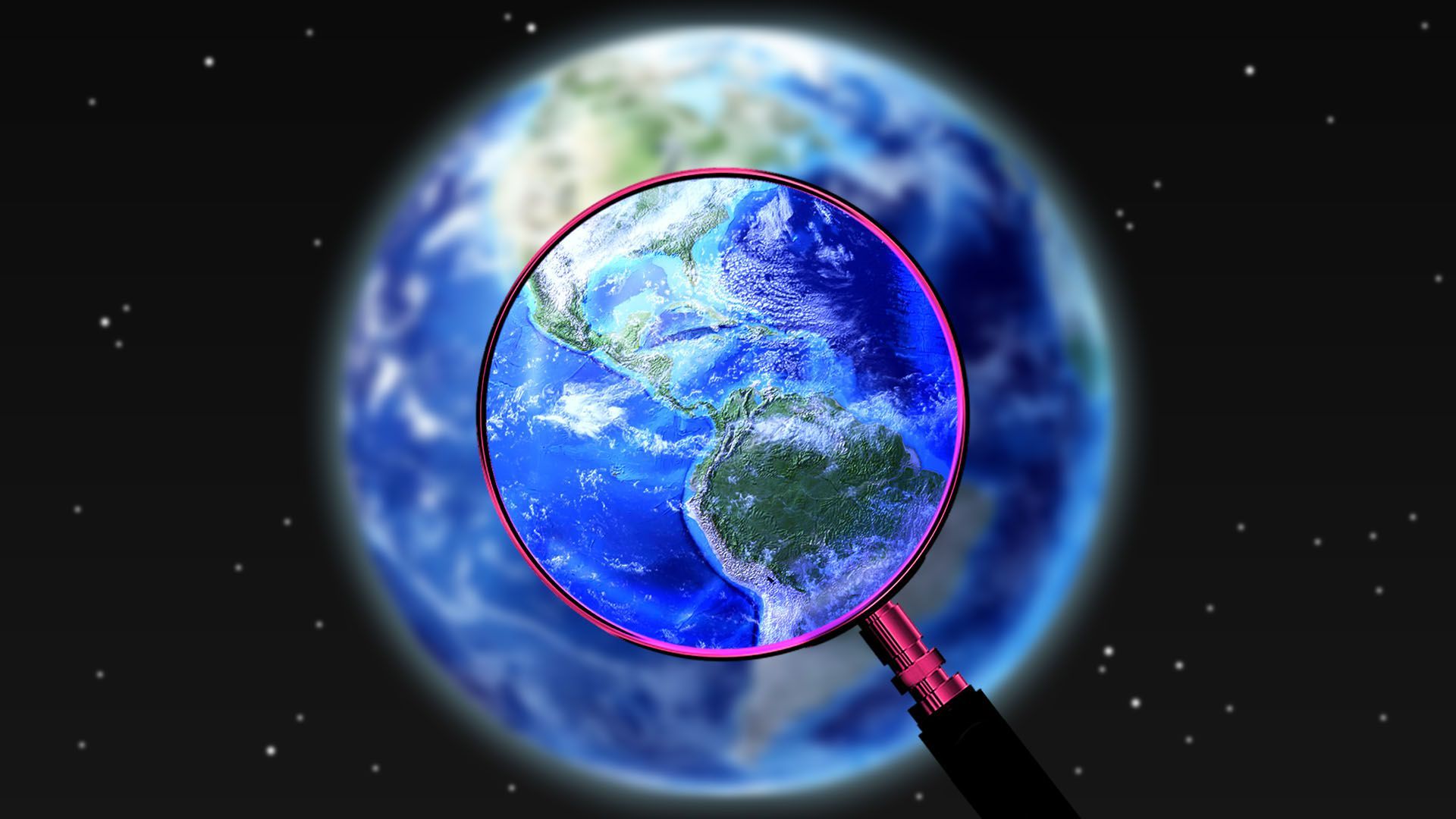 The SEC's climate disclosure mandates are shaping up as a big global warming policy fight, and some of the reasons go beyond what the rule directly requires, Ben writes.
Why it matters: Support for the SEC's new draft plan and the pushback is the latest flare-up in a wider battle over the role of financial regulators in fighting climate change.
Catch up fast: The SEC proposal Monday would force detailed corporate filings on carbon emissions, climate-related business risks, plans for meeting CO2 targets and more.
It's aimed at giving shareholders and other stakeholders clarity on what's often a muddy picture of business risks.
Sunrise Project senior strategist Kathleen Brophy, in a statement, called them "an important step in safeguarding U.S. financial markets and protecting investors."
But several GOP lawmakers and industry groups said they're overly prescriptive, costly and could require nonmaterial disclosures.
The intrigue: There's a lot more happening. Opponents fear a bank-shot effort to undercut fossil fuel development.
"Although styled as a disclosure rule, the goal of this proposal — as with other climate disclosure efforts — is to direct capital to favored businesses and to advance favored political and social goals," said Hester Peirce, the SEC's lone Republican, in her opposing statement.
However, SEC chair Gary Gensler told reporters the proposal's purpose is clear — and limited. "This is a disclosure rule. That's what the SEC's remit is. We're not a merit regulator," he said Monday.
Yes, but: It's under development as environmental groups want regulators including the Treasury Department and the Federal Reserve to do more on climate — and not only via risk analysis and disclosure.
For instance, Evergreen Action, in a memo last year, backed Wall Street disclosure requirements from the SEC and other regulators but added:
"Disclosure can provide greater information and transparency on banks' climate risks, but federal financial regulators must require entities to act on that information and address the sources of that risk, head-on."
Zoom out: The research firm ClearView Energy Partners said the SEC plan has "broad implications" for President Biden's wider climate goals.
"The...toolkit for accelerating a clean energy transition relies on the 'indirect financialization' of climate risk through financial regulation rather than an explicit price on carbon," they said in a note.
The disclosures "could influence a lot more than investors' assessments of risk premia."
Other effects could include foreign governments using the data when establishing border carbon taxes, while activists could "brandish them when targeting influence campaigns and proxy battles."
"These dynamics could potentially accelerate emissions-intensive firms' adoption of lower-carbon technologies."
2. Biden's EU trip to focus on US gas shipments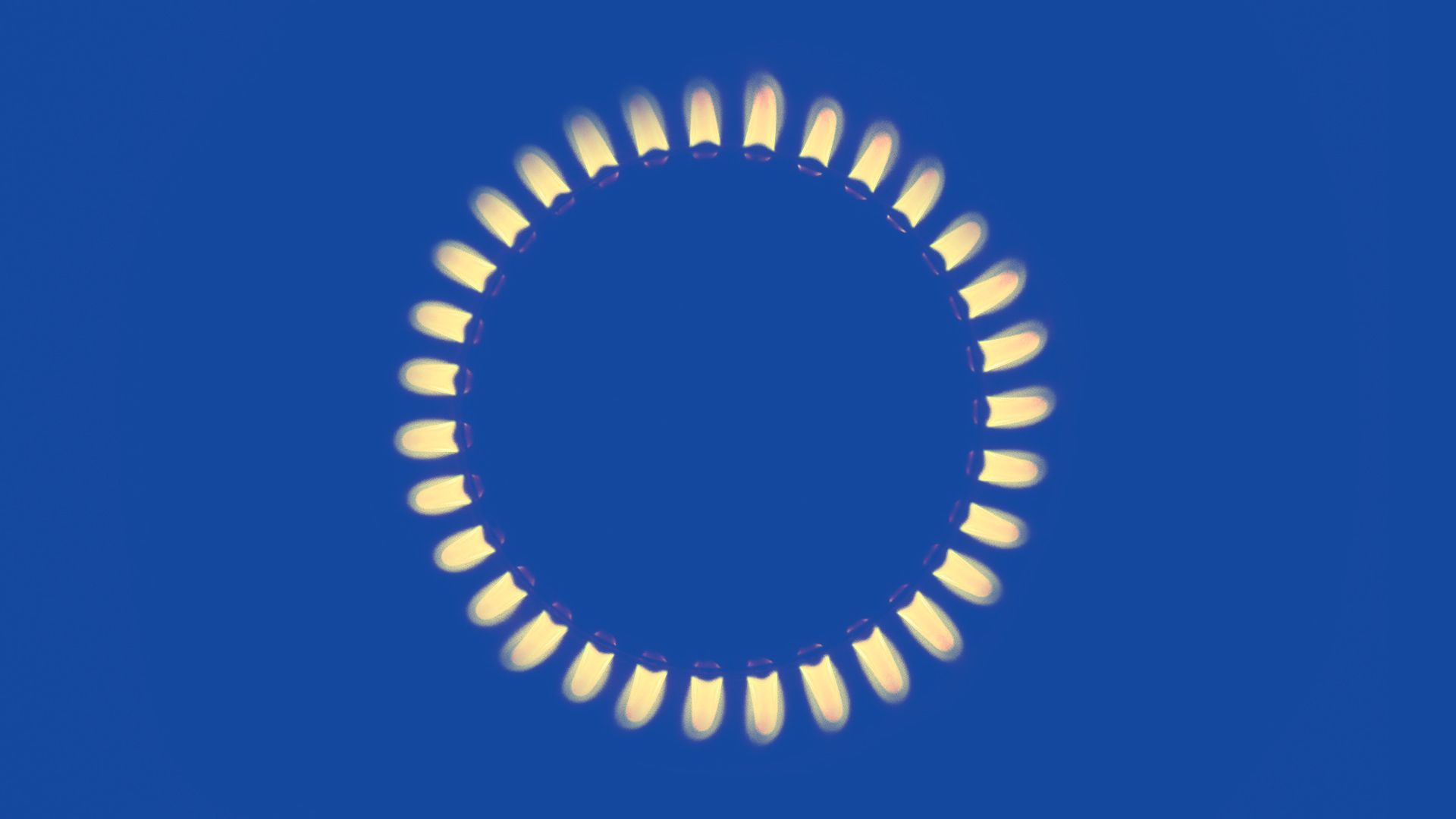 Boosting U.S. liquefied natural gas shipments will play a key role in emerging plans to help Europe curb reliance on Russia, U.S. and European officials said yesterday, Ben writes.
Why it matters: Coming days should bring more specifics on White House plans for LNG's role in the wider response to Russia's attack on Ukraine.
President Biden is in Brussels today and tomorrow for meetings with G7 leaders and the NATO summit.
What they're saying: "I think you can expect that the U.S. will look for ways to increase LNG supplies, surge LNG supplies to Europe not just over the course of years, but over the course of months as well," national security adviser Jake Sullivan told reporters on Air Force 1 yesterday.
European Commission President Ursula von der Leyen said she and Biden will today discuss "how to prioritize LNG deliveries from the United States to the European Union in the coming months."
"We are aiming at having a commitment for additional supplies for the next two winters," she told the European Parliament yesterday.
Zoom out: European leaders are launching multipart plans to cut reliance on Russia, which provides roughly 40% of the bloc's gas and 25% of its oil.
They're focused on alternative fossil suppliers but also speeding deployment of renewables, hydrogen and other sources, and boosting efficiency.
Bonus: How the LNG plan could work
"[W]e think that potential near-term measures will be largely focused on reallocation of supply to Europe, rather than actual increases in total U.S. LNG export volumes, which we think would require more time with U.S. terminals already running at capacity," Goldman Sachs analysts said.
The intrigue: Their note this morning also explores how officials could seek to expand U.S. capacity at a time when the country has already become the world's largest LNG exporter and more volumes are already slated to come online.
A U.S.-EU deal could include U.S. commitments to back "regulatory streamlining" for new export facilities and infrastructure for gas producers to get their product to them.
"The EU might support the signing of long-term LNG contracts between the U.S. and Europe by either supporting the use of natural gas in Europe for at least 20 years, the typical [time] required for LNG project financing, or by helping European importers cover the cost of a higher liquefaction fee for a shorter contract," the note adds.
3. Wall Street is holding us back say oil execs
Investor pressure is by far the biggest reason oil companies are restraining U.S. production growth, companies told the Dallas Fed, Ben writes.
Driving the news: The chart above comes from the quarterly survey of oil-and-gas firms in the bank's region, which includes Texas, the biggest producing state.
"For respondents who said 'other,' the primary reasons were personnel shortages, limited availability of equipment and supply-chain issues," it states.
Some also cited uncertainty about future prices and that "a combination of reasons is equally responsible for driving restraint."
The big picture: The pace of U.S. production growth is under the microscope as efforts to isolate Vladimir Putin could lead to a significant drop in Russian barrels on the market.
4. Banking heavyweight won't fund new oilfields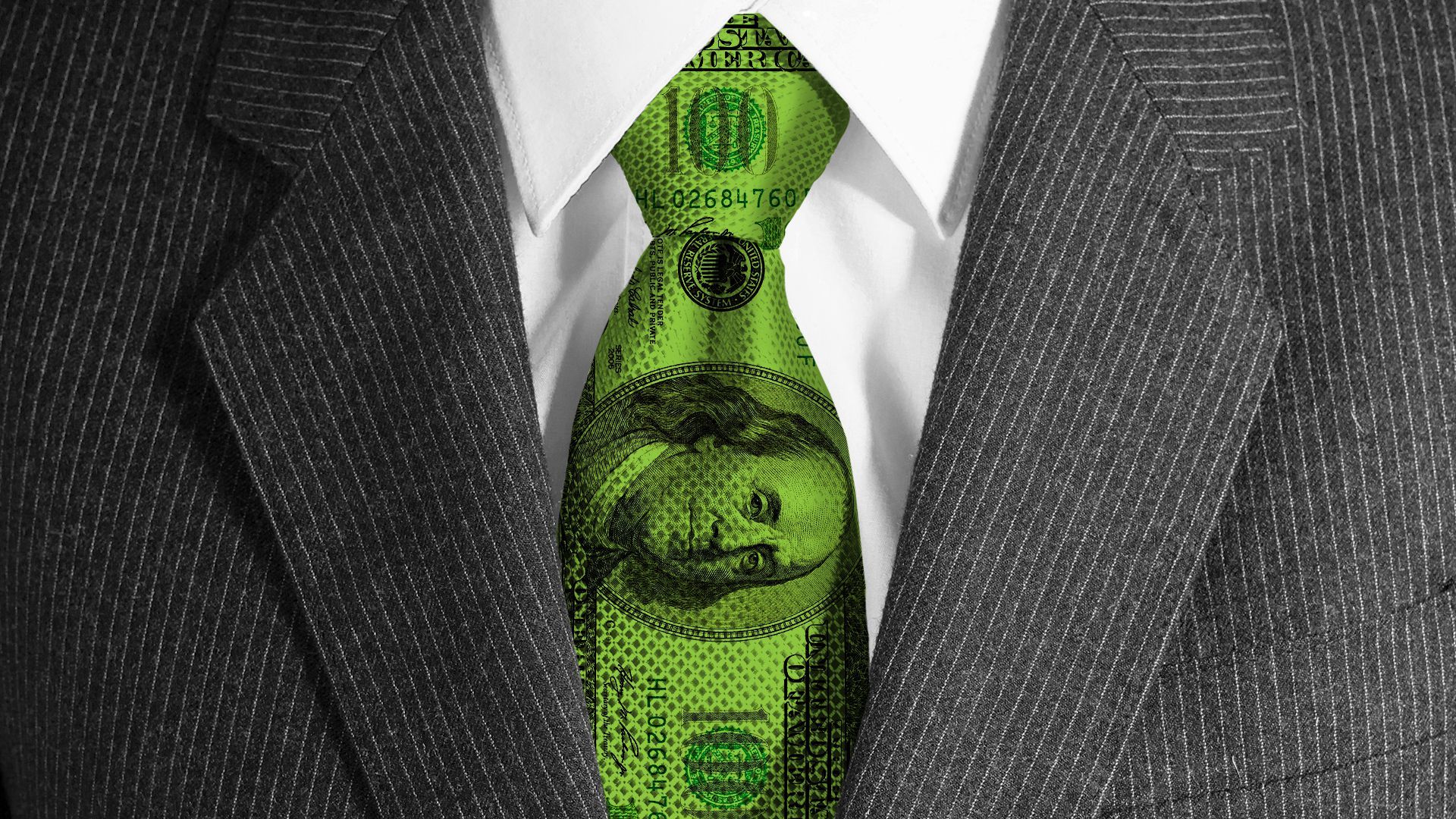 Dutch banking giant ING has pledged to cease "dedicated financing" for new oil-and-gas fields, Ben writes.
Driving the news: ING cited the International Energy Agency's pathway to net-zero emissions by 2050, which includes no approvals of new oilfields as part of a massive and rapid energy transformation.
"We will continue to provide financing to clients active in keeping oil and gas flowing to meet the current and declining future demand set out in the IEA's roadmap," it said.
Why it matters: It's the "biggest bank yet to commit to such a step in the fight against climate change" and could raise pressure on peers, Reuters notes.
Speaking of finance, the CEO of the world's largest asset manager said the response to Russia's unprovoked war on Ukraine will hasten the move to cleaner energy — eventually.
Driving the news: BlackRock CEO Larry Fink, in his annual shareholder letter, notes U.S. focus on boosting oil supply and sees European and Asian coal consumption growing over the next year.
"This will inevitably slow the world's progress toward net zero in the near term."
Yes, but: Longer term, he sees an accelerant to energy transition as European policymakers look to cut reliance on Russia with increased renewables.
He also sees higher energy prices making cleaner tech even more competitive.
5. Exclusive: New cash for smarter grids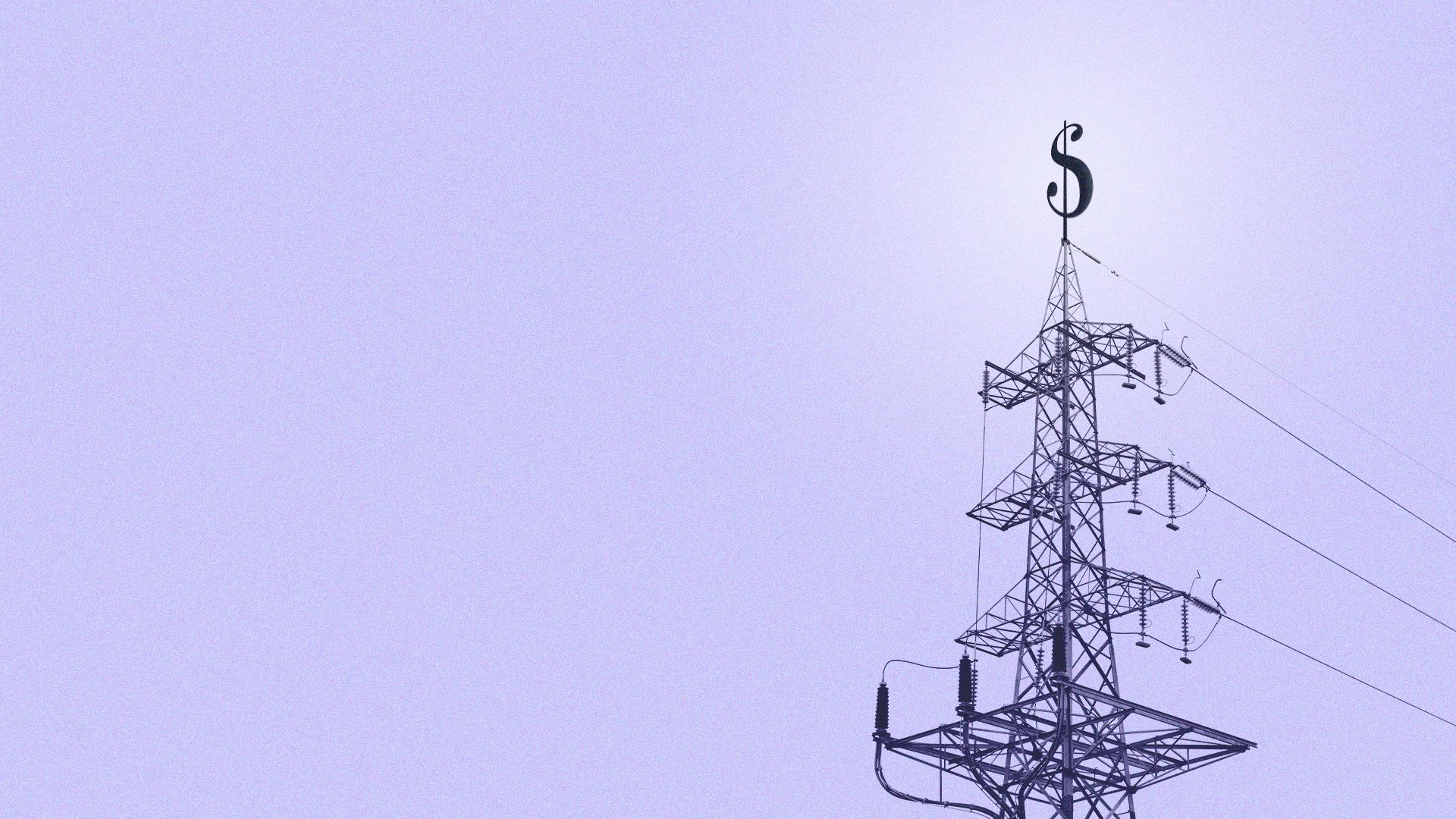 The grid-management firm SparkMeter raised $10 million from Accurant International, as well as existing investors Breakthrough Energy Ventures and Clean Energy Ventures, Axios' Alan Neuhauser reports.
Why it matters: Smart meters were supposed to make electric grids more flexible, resilient, reliable and cheaper. Instead, many utilities still only use their most basic functions — which SparkMeter now says it aims to change.
Context: SparkMeter carved a niche providing smart meters and grid management to micro-grid operators in developing nations, largely in Africa and Asia.
With the cash infusion, the company is refocusing stateside — and targeting electricity providers with fewer than 500,000 customers.
Alan Neuhauser co-authors the Axios Pro Climate deals newsletter. Sign up now.