Axios Generate
August 11, 2023
🍺 Oh yeah! Almost time. Today's newsletter has a Smart Brevity count of 1,132 words, 4.5 minutes.
🌀 Situational awareness: The ongoing 2023 Atlantic hurricane season may be more active than initially thought, federal forecasters said. Axios' Jacob Knutson has more.
🛢️ World oil demand hit a record 103 million barrels per day in June, the International Energy Agency said in its latest monthly report, which also projects slower consumption growth next year.
🎶 45 years ago, A Taste of Honey were No. 1 on Billboard's R&B charts (and would soon top the Hot 100) with this week's final intro tune...
1 big thing: Team Biden moves on carbon removal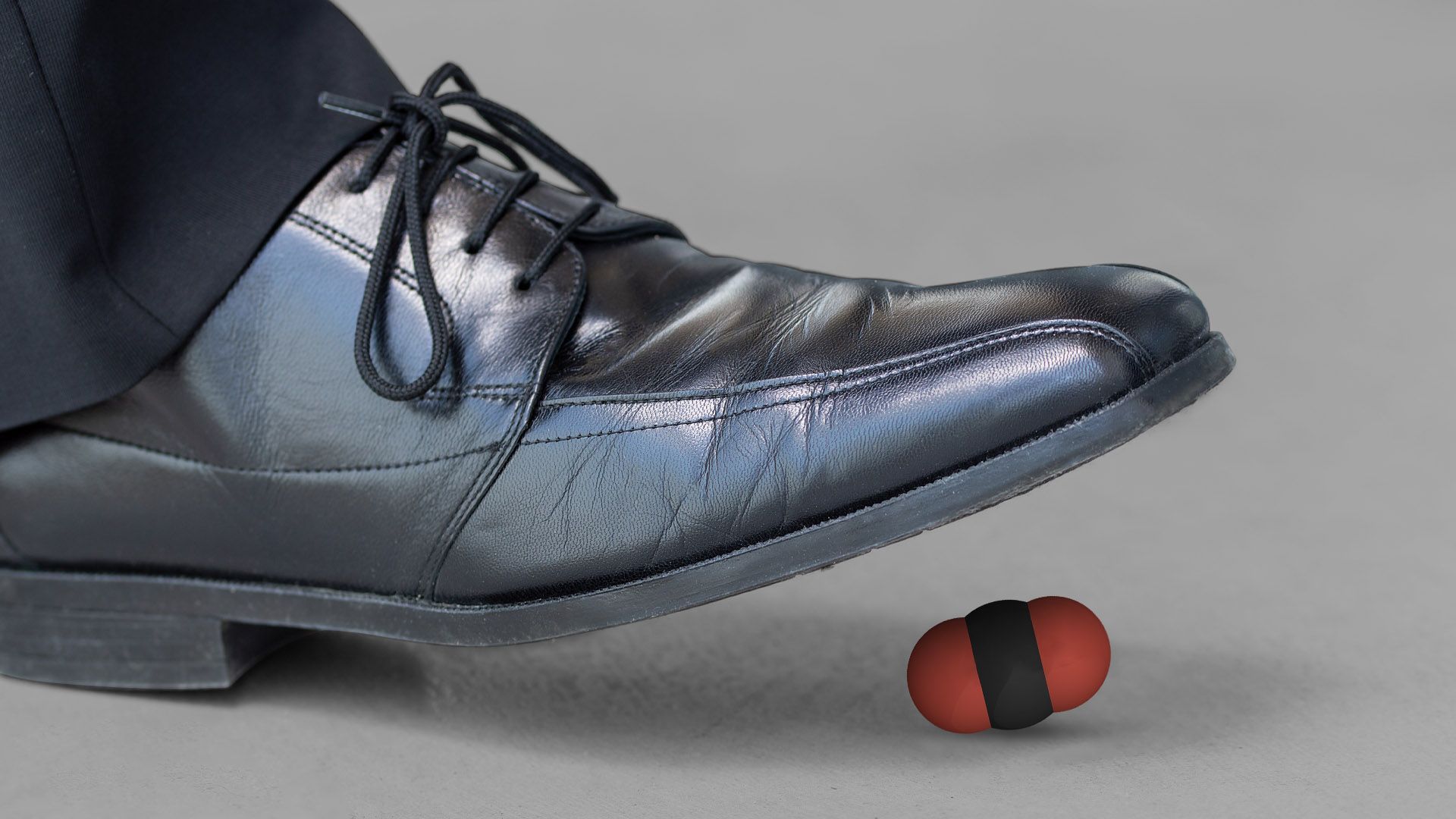 The Energy Department just unveiled its biggest moves to help build the nascent market for removing carbon dioxide already in the atmosphere, Ben writes.
Driving the news: The agency is awarding up to $1.2 billion for two consortiums to build commercial-scale direct air capture (DAC) "hubs."
It's the "world's largest investment in engineered carbon removal in history," per the department, which said the projects will create nearly 5,000 jobs.
Project Cypress in Louisiana, involves the big nonprofit science and tech group Battelle, and DAC firms Climeworks and Heirloom.
The other, in Texas, is led by 1PointFive. It's a subsidiary of oil giant Occidental Petroleum, working with DAC company Carbon Engineering and Worley, a firm that provides engineering and other services.
The big picture: According to DoE, the two hubs would eventually remove more than 250 times of CO2 than the largest DAC facility currently operating.
The 2021 infrastructure law has $3.5 billion for DAC hubs, so there's likely more to come as the agency vets other proposals.
State of play: Hubs are meant to remove and sequester real amounts of CO2 — and put the industry on the path toward vastly larger, nationwide scale and lower costs.
Energy Secretary Jennifer Granholm told reporters the two hubs are expected to remove over 2 million metric tons of CO2 annually, "which is like taking nearly half a million gas powered cars off the road."
And they'll "help us prove out the potential of this game changing technology so that others can follow in their footsteps."
Why it matters: Carbon dioxide removal (CDR) is increasingly viewed as a necessary complement to zero-emitting energy and efficiency — but not a substitute for them — in the fight against climate change.
What they're saying: "The hubs can bring together multiple DAC companies within the same facility to access shared infrastructure so they can scale their technology faster and do it at a lower cost," Jack Andreasen, of the Bill Gates-led Breakthrough Energy, said in a blog post.
In addition, DoE announced its preliminary intent to fund various initiatives involving multiple CDR methods, as it looks to help drive down costs below $100 per metric ton.
The planned pilots and competitions cover speeding CO2 uptake in oceans and rock formations, biomass-based removal methods, and lots more.
Advocates are especially psyched about plans for $35 million in federal purchasing of removal services.
"Government procurement can and must play a strong role in establishing a trustworthy carbon removal market and will provide much-needed proof of revenue for companies trying to finance projects," Giana Amador, executive director of the Carbon Removal Alliance, tells Axios.
Reality check: There's absolutely no guarantee DAC or other methods will ever reach the scale needed to become powerful weapons against global warming.
The bottom line: CDR is getting unprecedented federal support.
2. 🏃🏽‍♀️ Catch up fast on tech finance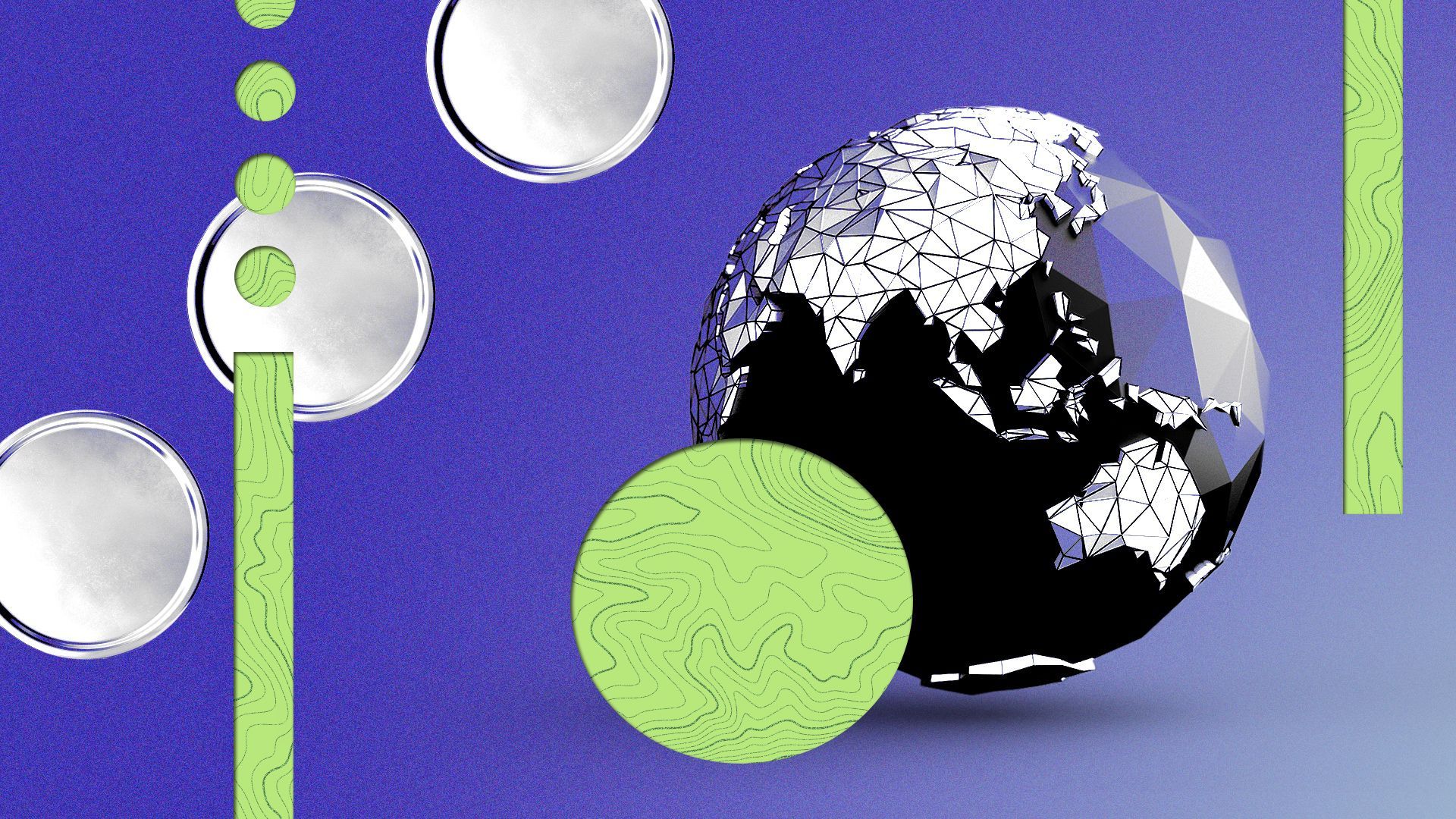 😮 Private equity giant Blackstone closed its Green Private Credit Fund III at $7.1 billion, calling it "the largest energy transition private credit fund ever raised," Ben writes.
The big picture: Bloomberg notes it's the firm's "biggest stockpile for a bet that the economy will rely less on oil and gas — and that companies behind the shift to lower-carbon sources will need financing."
🧮 Carbon accounting firm Persefoni has raised $50 million in the first close of a Series C round led by TPG, Axios Pro: Climate Deals' Alan Neuhauser scooped early this morning.
Why it matters: The raise makes Persefoni one of the most well-funded carbon accounting providers as it looks to expand the use of AI in its software.
Go deeper: Subscribe to Pro for the whole story and vital coverage every week
🛩️ Archer, one of the companies racing to commercialize electric vertical takeoff and landing (eVTOL) aircraft, raised another $215 million in equity finance.
Driving the news: The firm's backers include heavyweights Stellantis, Boeing, and United Airlines — another sign that eVTOLs becoming a thing is more of a "when," not an "if."
The big picture: Archer has raised $1.1B to date and hopes to begin commercial operations in 2025.
3. COP28 boss ramps up finance push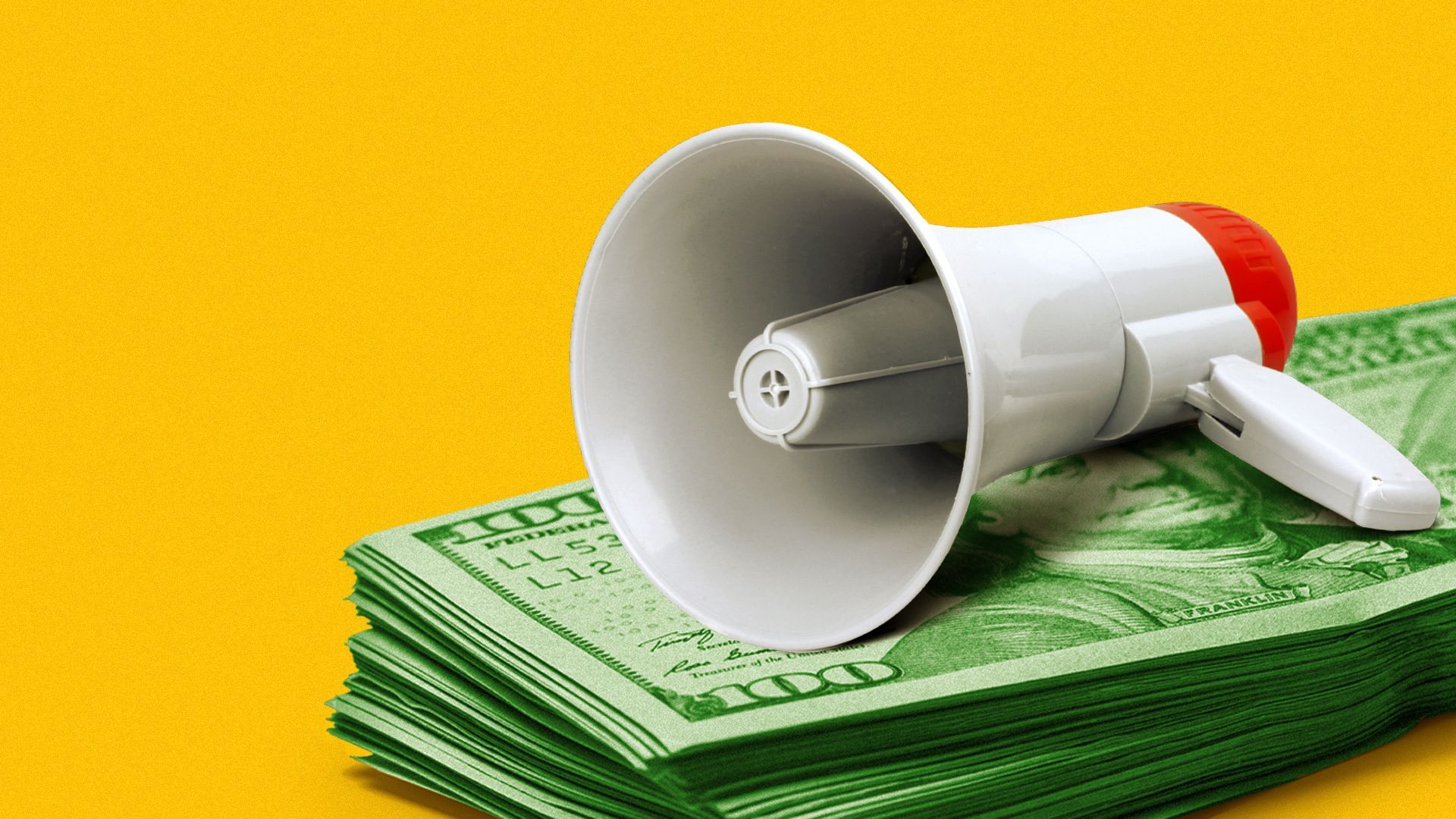 The United Arab Emirates official heading the next U.N. climate summit said he'll convene a "high level dialogue" next week to "drive progress" on a new finance framework, Ben writes.
Why it matters: Sultan al-Jaber's announcement is a recognition that global finance for stemming emissions and building resilience is far short of what's needed.
Bolstering funds from wealthy nations, the private sector and multilateral development banks (MDBs) is a key theme going into the late 2023 U.N. summit.
Driving the news: Al-Jaber disclosed the planned event in Dubai next week during remarks Thursday to Caribbean nation leaders in Barbados.
He's hosting next week's two-day talks with prominent economists Vera Songwe and Nicholas Stern, who lead a group called the Independent High-Level Expert Group on Climate Finance.
The big picture: Al-Jaber stressed adaptation finance in his remarks to nations highly vulnerable to climate change.
"This region knows only too well the human and economic costs of too little finance for climate adaptation and resilience," he said Thursday.
Al-Jaber called for a doubling of adaptation finance by 2025.
Catch up fast: Barbados Prime Minister Mia Mottley is leading a major push for greater MDB finance, and on more favorable terms — an effort al-Jaber name-checked in his remarks.
4. The unusual politics of carbon tariffs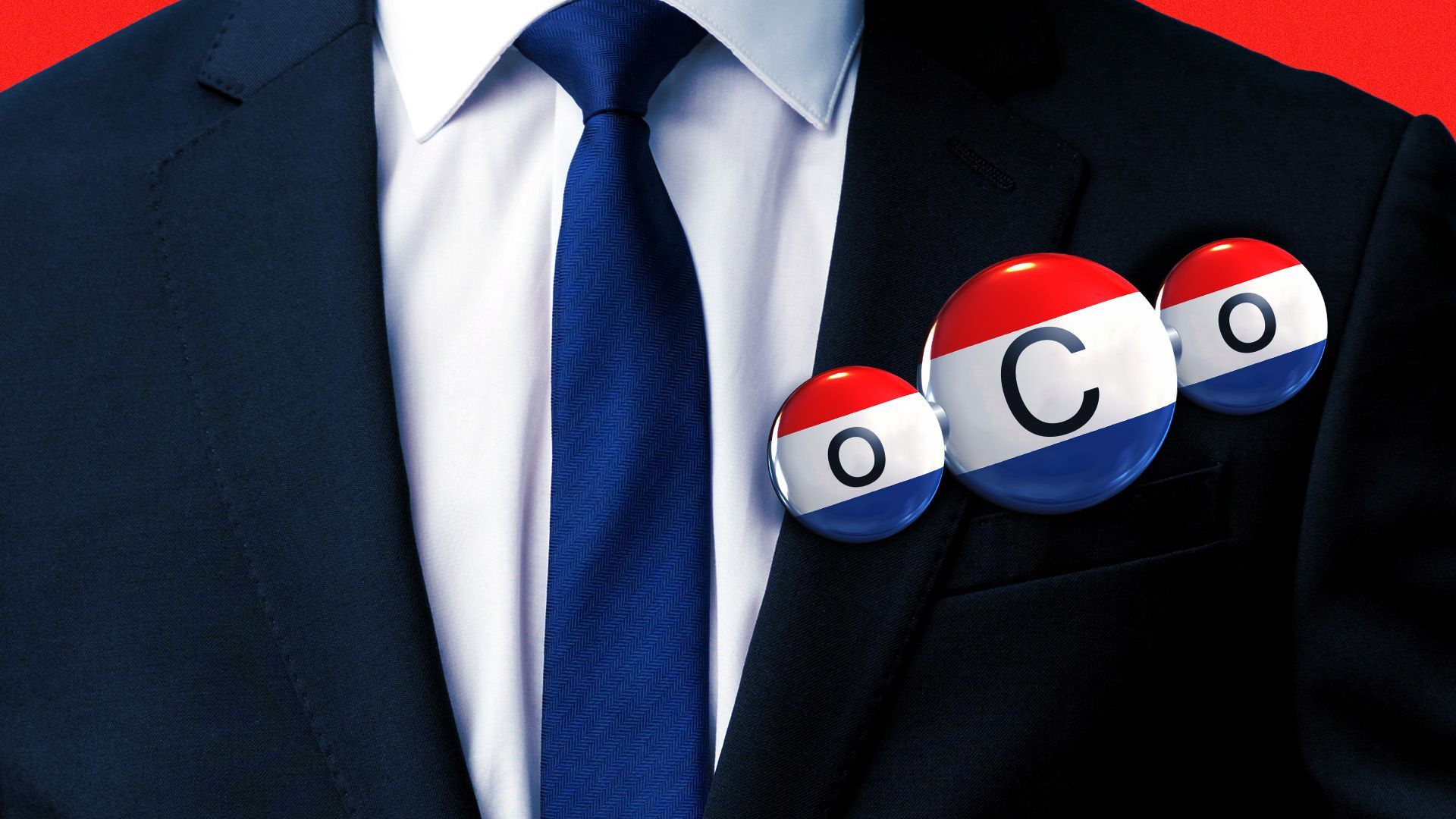 Carbon tariffs could be good long-term politics for both parties in the new age of protectionist trade policy, Axios Pro: Energy Policy's Nick Sobczyk reports.
Why it matters: Taxing carbon-intensive imports appears to fit the "Bidenomics" messaging of the president's 2024 campaign, because it has potential to help heavily unionized domestic industries — and ding China.
The intrigue: For Republicans, the policy is an opportunity to go after Chinese imports and continue aggressive tariff-based trade policies pursued by the Trump administration.
Sen. Bill Cassidy (R-La.) calls it "a national security play, as well as an environmental play," and other Republicans have sought to frame carbon trade regimes as "America First."
Quick take: Technocratic trade policy won't be a pillar of Biden's campaign, but carbon tariffs could appeal to both climate advocates and organized labor.
Reality check: Policy consensus in Congress is elusive, and tariffs can also carry political risk.
A more in-depth version of this story was published first on Axios Pro. Unlock more news like this by talking to our sales team.
5. ☀️ Number of the day: $1 billion-plus
Maxeon Solar Technologies plans to invest over $1 billion in a major cell and module factory in New Mexico, the company announced yesterday.
Why it matters: It would be a very large facility at 3 gigawatts, Ben writes.
And it's the latest example of new projects following enactment of the climate law that has major subsidies for low-carbon energy manufacturing and generation. AP has more.
📬 Did a friend send you this newsletter? Welcome, please sign up.
🙏 Thanks to Chris Speckhard and Javier E. David for edits to today's edition, along with the talented Axios Visuals team.