Axios Generate
August 23, 2021
☕ Welcome back! Today's Smart Brevity count is 1,234 words, 5 minutes.
📊 Data point of the day: 720-gigawatt hours, the hourly power demand the lower 48 states hit Aug. 12, the highest since these EIA tallies began in 2015.
💰 Breaking Monday: The first investment from the private equity firm TPG's new $5.4 billion climate fund goes to battery storage startup Form Energy, the FT reports.
🥁 And happy birthday to the late Keith Moon of The Who. His otherworldly drumming animates today's intro tune...
1 big thing: The EV revolution will hit speed bumps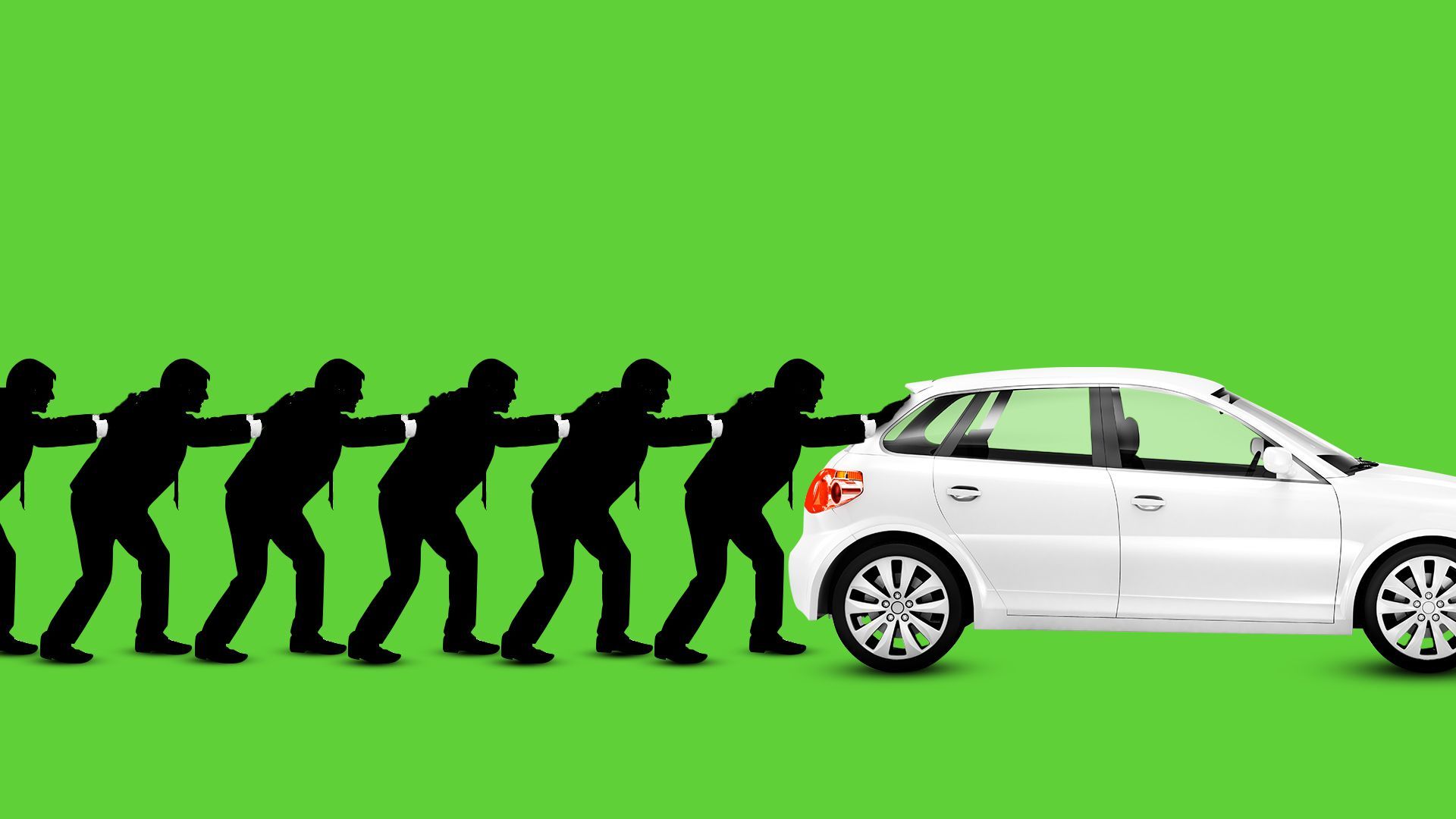 Nobody said the transition to electric vehicles would be seamless, and the General Motors recall of every Chevy Bolt is the latest example, Ben writes.
Driving the news: GM's expanding Bolt recall over battery fire risks to include 2020-2022 models, and 2019 models that weren't covered by previous rounds.
The new recall of roughly 73,000 vehicles announced Friday will cost the auto giant $1 billion, GM said. That brings the total Bolt recall costs to $1.8 billion, per numerous reports.
GM's replacing defective battery modules over what it calls "rare" problems. The multiphase recall now covers every Bolt since the car's 2017 launch.
Why it matters: While lots of gas-powered cars are recalled, EV recalls are unwelcome at a time when automakers and the White House are looking to hasten the transition to cars with a plug.
EV sales have been surging, but they're still a tiny fraction of the market and will need to massively expand to reach President Biden's goal of 50% of sales by 2030.
What they're saying: "It's an image hit, and not just for GM," Cox Automotive analyst Michelle Krebs tells Axios.
Krebs notes that "GM is so committed to electric vehicles that I don't think it will do anything to derail that," and that she expects industry-wide EV sales to keep growing a lot.
However, she adds that it's too soon to know whether industry recalls will have any drag on sales as EVs move beyond early adopters.
Doug Parks, a top GM exec, said in a statement alongside the new recall that "as leaders in the transition to an all-electric future, we know that building and maintaining trust is critical."
"GM customers can be confident in our commitment to taking the steps to ensure the safety of these vehicles," he said.
The big picture: The recall comes as GM is pouring $25 billion in electric and autonomous vehicles through 2025, with plans for well over two-dozen new models.
One bright spot for GM is that its future models will use its Ultium battery propulsion system that's separate from the Bolt's batteries.
Meanwhile, GM says its pursuing reimbursement from LG Chem over battery defects behind the Bolt recall, and shares of the Korean industrial conglomerate are sliding.
Bonus: An up-close look at the GM recall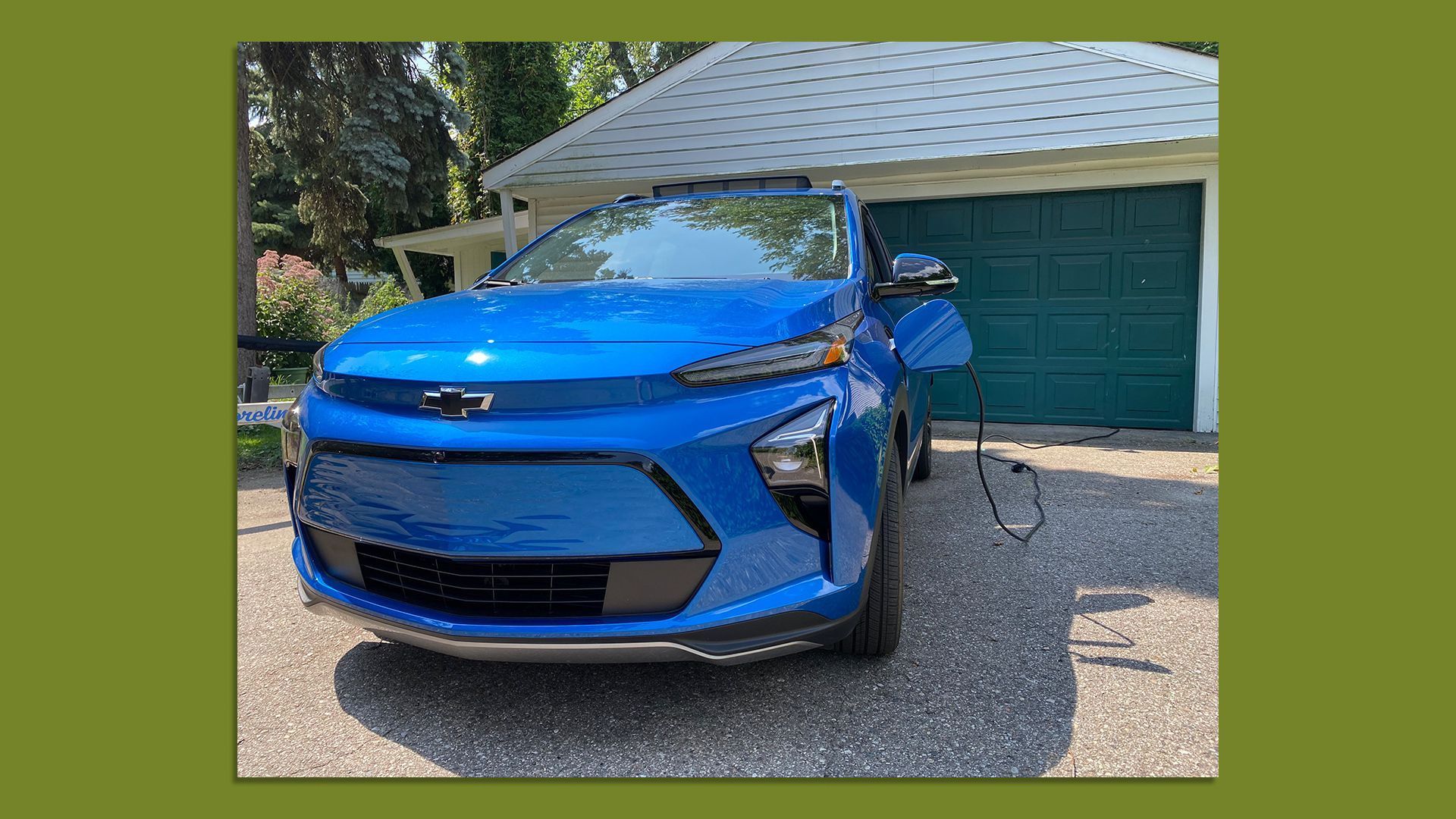 Axios' auto whiz Joann Muller happened to be doing a multiday Chevy Bolt EUV test drive when the recall news hit.
She wrote a first-person account of following GM's guidance on how to handle charging — including how to limit capacity to 90% — to avoid risk.
2. Oil's backward summer march
Crude oil prices are jumping this morning, but they've been on a largely downward path this month with especially steep declines last week, Ben writes.
Why it matters: The Delta variant's spread is one reason for the price drops as traders assess the trajectory of the demand recovery.
What they're saying: Via Reuters, Fujitomi Securities chief analyst Kazuhiko Saito said: "We expect to see more adjustments this week, but the market sentiment will likely remain bearish, with growing concerns over slower fuel demand worldwide."
By the numbers: Brent crude was trading around $67.30 as we hit send today, while WTI, the U.S. benchmark, is at $64.15.
3. Science Moms launches $4 million ad campaign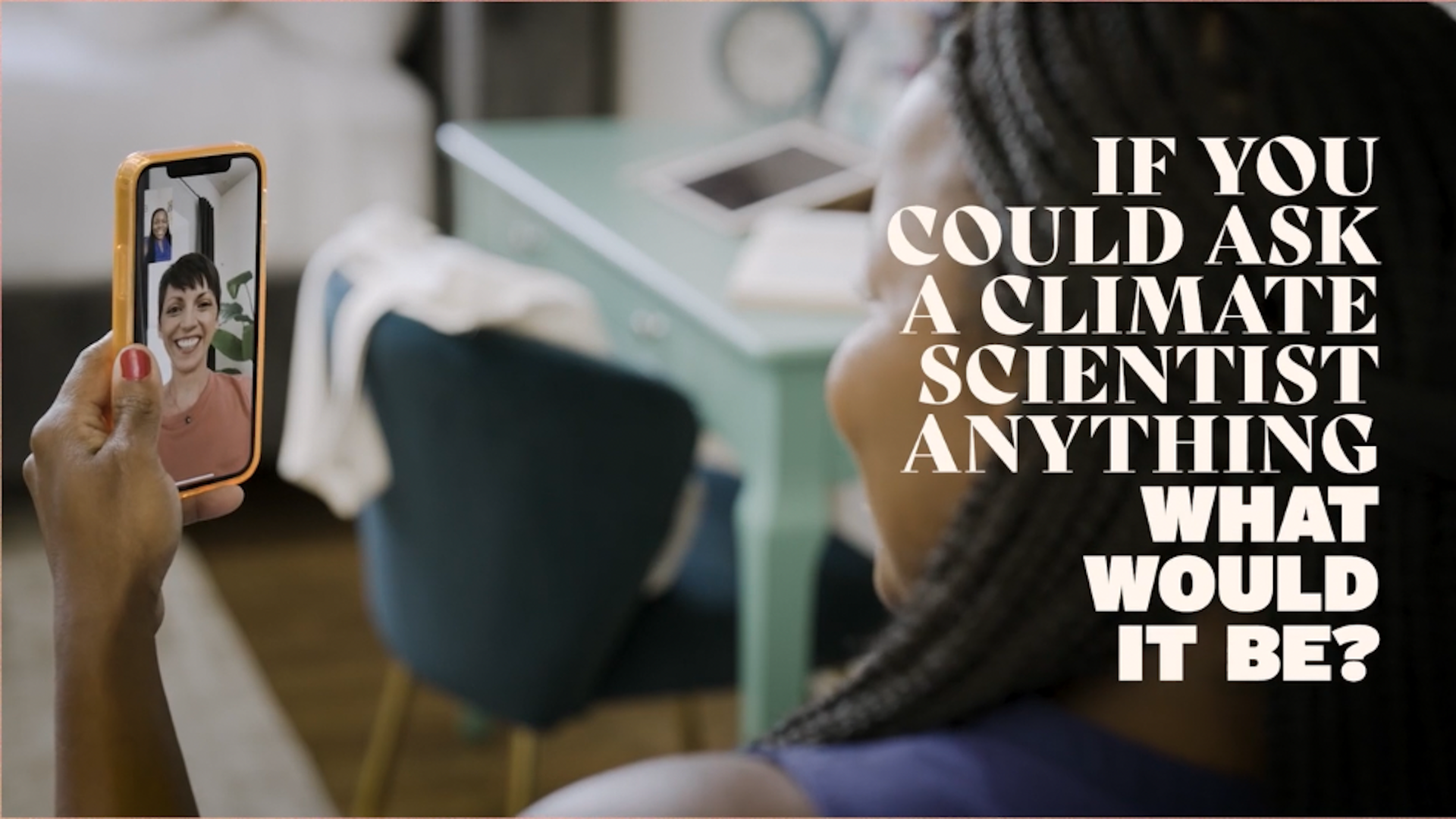 Science Moms, a nonpartisan group of climate scientists and mothers, is launching a $4 million digital ad campaign targeting suburban moms in several key swing states, Andrew writes.
Why it matters: The three ads, which focus on how this summer's extreme weather events are affecting families around the country, will target suburban moms in metro areas that proved pivotal in the 2020 election.
These include parts of Arizona, Colorado, Georgia, North Carolina, Pennsylvania and Wisconsin.
Details: The ads are aimed at educating parents about climate risks and feature moms asking climate scientists questions about the heat waves, wildfires, droughts and other extreme events we've been seeing recently.
The $4 million campaign is part of a larger chunk of $10 million in funding from the Potential Energy Coalition, a nonpartisan, pro-climate action marketing group.
What they're saying: "Our window to act on climate change is like watching them grow up, we blink, and we'll miss it," states a Science Moms online ad.
"Talk about the problem," said Emily Fischer, a climate scientist at Colorado State University who is part of Science Moms, in a statement.
"That seems like such a small thing but it's actually a really important thing — the more we talk about it the more the sense of urgency will be raised."
4. Biden and natural gas: It's complicated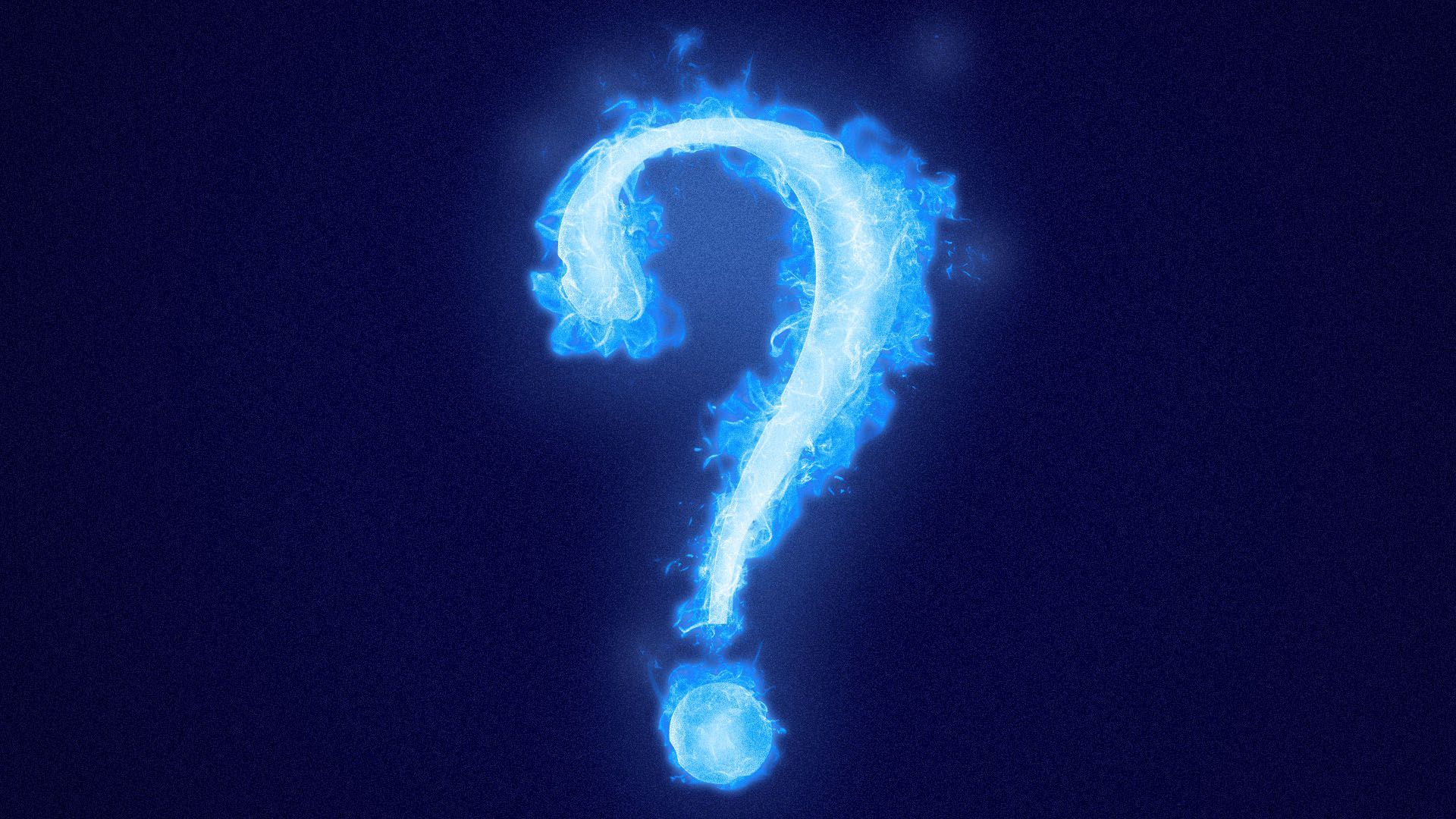 The Biden administration has filled in more blanks on its approach to natural gas, but the overall picture remains murky, Ben writes.
Catch up fast: The Treasury Department is pressing multilateral development banks (MDBs) not to fund natural gas exploration and production.
But the new policy still backs projects further down the development chain, like pipelines, if certain criteria are met.
"Guidance" last week to MDBs like the World Bank also opposes finance for new coal and oil projects.
Why it matters: It's a concrete way that Biden hopes to use Treasury to steer investment away from fossil fuels and toward climate-friendly sources.
Stephanie Segal, of the Center for Strategic and International Studies, notes the U.S. has leverage with the MDBs.
It's the largest shareholder at the Inter-American Development Bank, the World Bank and the European Bank for Reconstruction and Development, and near the top in some others.
The U.S. position "translates into voting power and an outsize role in setting the institutions' agendas and lending programs," Segal writes.
The intrigue: Treasury's split decision on gas financing reflects the wider nuances and uncertainties around the White House approach to natural gas.
The Interior Department has temporarily paused oil-and-gas leasing on federal lands, but the future scope of lease sales remains unknown.
Energy Secretary Jennifer Granholm has voiced qualified support for U.S. liquefied natural gas exports.
White House climate adviser Gina McCarthy, asked last week about gas' role in administration policy, said they support an "all of the above" policy on energy, per the San Diego Union-Tribune.
The big picture: Gas is tricky! It produces far less CO2 when burned than coal.
But methane leaks in gas production, transport, and so forth erode some of that advantage.
And pathways to meeting the Paris Agreement goals require movement away from all fossil fuels.
5. The rise in heat-related deaths
Axios' Marisa Fernandez reports: More than 356,000 people died from extreme heat-related causes in just nine countries in 2019, a toll not only preventable but expected to grow as temperatures increase, studies published in The Lancet show.
Why it matters: Though it's known heat stress can lead to stroke, organ and brain damage, the two studies found it also causes a slew of specific morbidities including several types of heart disease, diabetes, chronic kidney and chronic obstructive pulmonary disease.
By the numbers: Heat-related deaths increased by 74% from 1980 and 2016, revealing hotter regions of the world are most likely suffering from an uptick in extreme heat mortality, one of the studies says.
About 1.3 million people also died related to cold, a 31% increase since 1990, per the analysis out of the University of Washington.
One of the studies analyzed about 65 million deaths in nine countries — encompassing 95% of the inhabited global temperature range and 29% of the global population.