Good morning and welcome back! Tomorrow Axios and NBC are teaming up to host a timely discussion on energy here in Washington, D.C. Join "Meet the Press" moderator Chuck Todd and Axios CEO and founder Jim VandeHei for their chat with Energy secretary Rick Perry and Sen. Maria Cantwell, the top Democrat on the Energy and Natural Resources Committee. RSVP at this link.
One other thing. This has nothing to do with energy, but Sports Illustrated has a terrific piece on one of my favorite athletes, the American marathoner Meb Keflezighi, who will run the final competitive race of his remarkable career at Sunday's New York City marathon. Ok let's dive in . . .
https://www.axios.com/newsletters/axios-generate-4b16a1fa-b4dd-4aaa-bbb5-0395909b3655.html?chunk=0#story0
Big today: Tesla under the microscope
Tesla will report its third quarter earnings this afternoon at a time when the Silicon Valley company has been in something of a rough patch.
One big question: Analysts and others on the conference call with Tesla management will be keenly interested in the status of production of the Model 3, which has been far slower than the company had initially forecast.
Get ready: This Bloomberg preview looks at that and other questions facing Elon Musk's company, such as how much money Tesla is burning through to work things out with the Model 3 and the status of plans for a factory in China.
https://www.axios.com/newsletters/axios-generate-4b16a1fa-b4dd-4aaa-bbb5-0395909b3655.html?chunk=1#story1
A chart that helps explain the new ANWR push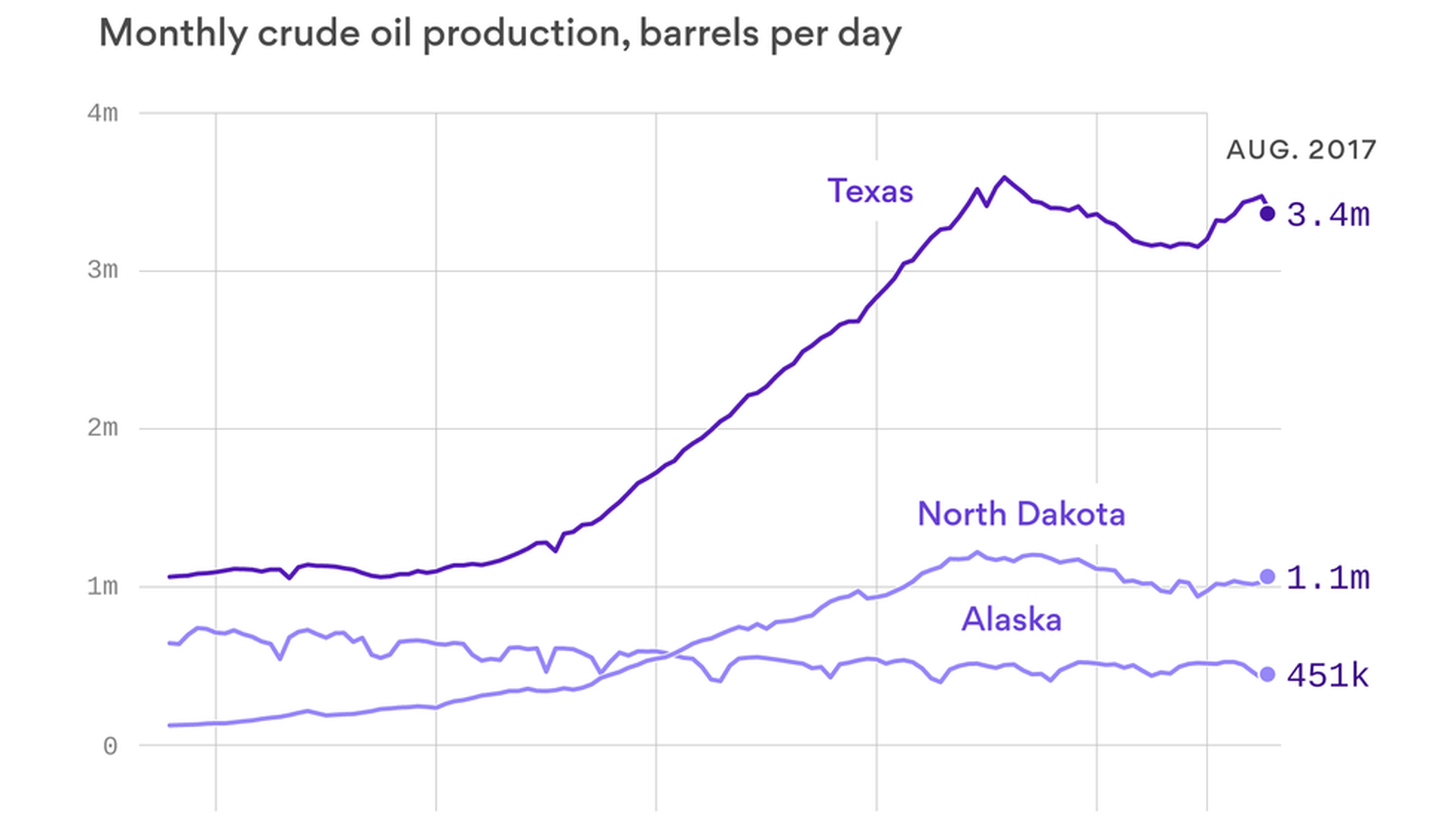 Get ready: Tomorrow's Senate hearing on allowing oil development in Alaska's Arctic National Wildlife Refuge will include testimony from the state's congressional delegation, governor and lieutenant governor (among others).
Why it matters: The chart above helps explain why pro-drilling state officials are so eager to allow development. It shows how the state has missed out on the U.S. production surge in recent years, which has been concentrated on shale plays in Texas, North Dakota and elsewhere in the lower 48 states.
Going back even further, oil production in Alaska has fallen from over two million barrels per day in the late 1980s but is now under a half-million barrels per day — a big deal in a state heavily reliant on industry revenues and jobs.
Alaska Sen. Lisa Murkowski, who chairs the Energy and Natural Resources Committee, and other lawmakers from the region say that federal policy can help bring more production back to the state.
Not just ANWR: In addition to seeking ANWR drilling (a decades-long goal), advocates of Alaskan development are hopeful they can work with the Trump administration to boost drilling in regions where it's already allowed and to speed up permits on infrastructure.
What's next: A committee markup is expected as soon as next week. Committees face a mid-November deadline to complete legislation that complies with the so-called reconciliation instructions in the budget resolution.
https://www.axios.com/newsletters/axios-generate-4b16a1fa-b4dd-4aaa-bbb5-0395909b3655.html?chunk=2#story2
Parsing the solar tariff news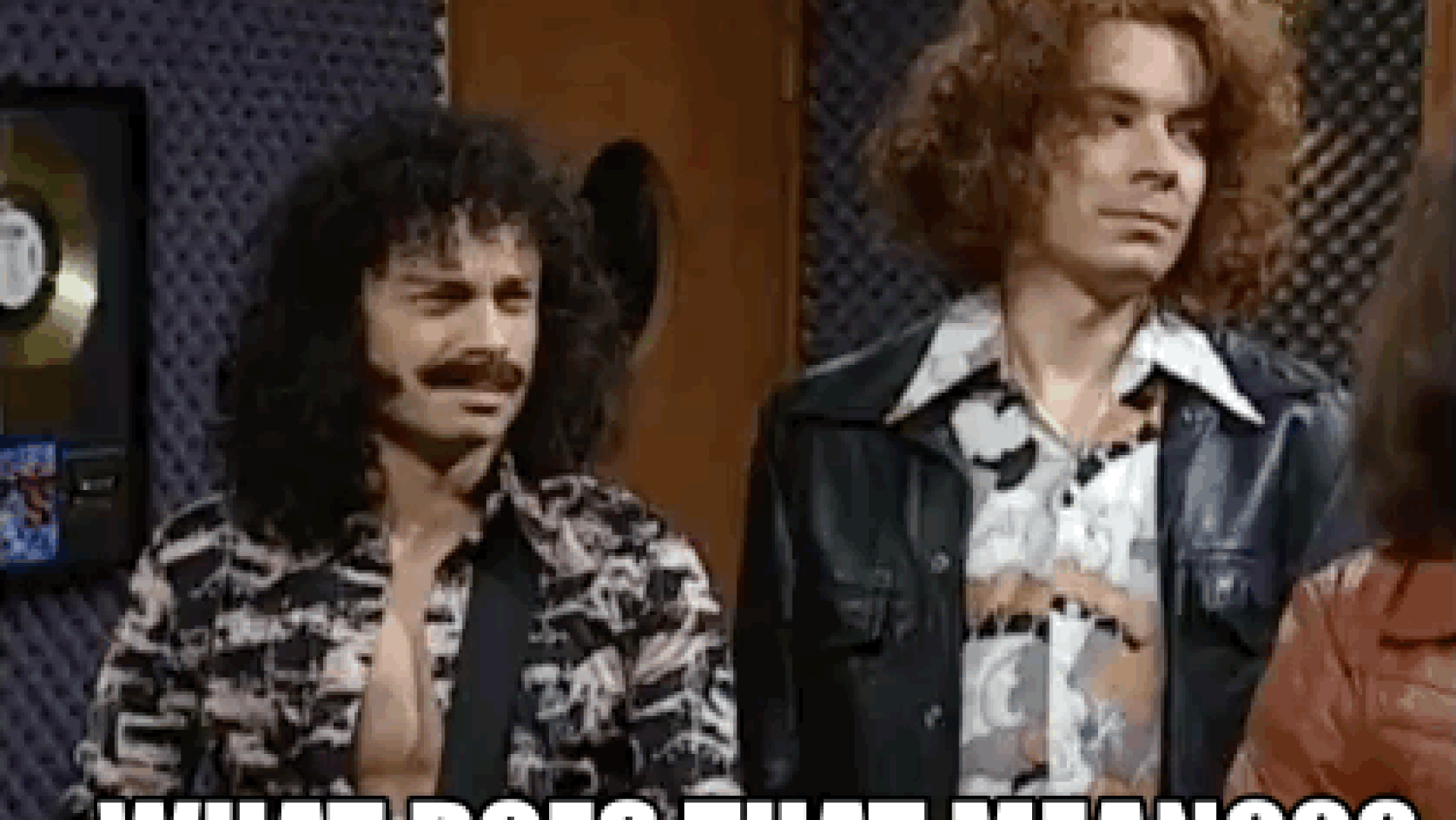 In Trump's court: We'll follow up on yesterday's varying recommendations from members of the U.S. International Trade Commission for import restrictions or penalties in imported solar panel equipment.
What's happening: The ITC will deliver a proposal to the White House later this month, but here's the caveat running through every story on this: President Trump isn't bound by the ITC's views and can do whatever he wants. So, the big question is, will the ITC's proposals influence Trump?
Be smart: I asked Council on Foreign Relations energy expert Varun Sivaram, who has been warning that steep tariffs are the biggest domestic policy threat to solar's rapid U.S. growth, for his take. He says the four-year recommendations are "not as bad as they could have been." But he says they will nonetheless cause some slowdown in the growth of U.S. solar power.
If he had to guess, Sivaram thinks the White House will go with what he calls the "moderate" and median recommendation offered jointly by two of the four ITC commissioners (David Johanson and Irving Williamson). Their recommendations include a 30% tariff on crystalline solar PV cells and modules that declines by 5% annually.
Sivaram says the Johanson-Williamson proposal would not be "catastrophic" for the U.S. solar industry, but would nonetheless "set it back."
Where it all ends: "Longer term, I think this tees up a challenge at the World Trade Organization. The U.S. has never successfully litigated a safeguard case at the WTO," Clark Packard of the R Street Institute, a free-market group that opposes tariffs, tells me.
https://www.axios.com/newsletters/axios-generate-4b16a1fa-b4dd-4aaa-bbb5-0395909b3655.html?chunk=3#story3
On my screen: deals, climate change, oil markets
Oil markets: "Oil rose to its highest since mid-2015 on Wednesday as data showed OPEC has significantly improved compliance with its pledged supply cuts and Russia is also widely expected to keep to the deal," Reuters reports.
Mining deal: The Salt Lake Tribune reports that Utah's largest coal company has been sold to a consortium led by Murray Energy Corp. "The Sufco, Skyline and Dugout Canyon mines will become part of a partnership called Canyon Consolidated Resources," the paper notes.
Shell deal: "Royal Dutch Shell has completed the sale of a package of UK North Sea assets to Chrysaor for a total consideration totalling up to $3.8bn," the Financial Times reports.
Climate: My Axios colleague Shannon Vavra unpacks the big new study in the medical journal Lancet. "The scientists found that climate change already is having an impact worldwide on health, labor productivity, food scarcity, the spread of infectious disease, and exposure to air pollution and heatwaves," she writes.
Whitefish controversy: "Puerto Rico authorities are asking FEMA to pay $10 million for the power restoration efforts underway by Whitefish Energy Holdings," CNN reports.
Congress: Rep. Lamar Smith, a climate skeptic who chairs the House Science, Space and Technology Committee, is questioning the integrity and impartiality of a recent GAO report on the major economic impact of global warming on the U.S.
https://www.axios.com/newsletters/axios-generate-4b16a1fa-b4dd-4aaa-bbb5-0395909b3655.html?chunk=4#story4
Good listens: energy efficiency, blockchain, cities
A suite of new podcasts will keep you company while doing whatever you do with headphones on...
Efficiency: The latest offering from the Energy Policy Institute at the University of Chicago unpacks research into why energy efficiency upgrades at California schools are delivering far less energy savings than hoped — and the role of machine learning in the analysis.
Fascinating statistic: Toward the end, the discussion looks at other sectors, and an interesting factoid emerges about California's huge agriculture sector. It accounts for a fifth of the state's electricity use, and 80% of that amount goes toward groundwater extraction.
Cities: The latest episode of Energy Policy Now — a podcast from the University of Pennsylvania's Kleinman Center for Energy Policy — goes deep into Philadelphia's plan to eventually power the city with 100% renewable energy.
Why it matters: State and city-level energy and climate policies are getting greater attention amid White House efforts to pare back federal climate policies.
Oil markets: Platts Capitol Crude features an interview with Dan Eberhart, CEO of the oilfield services company Canary. It explores whether it's time to make WTI, not Brent, the global benchmark for crude oil prices, especially now that the ban on U.S. exports has been lifted.
Blockchain for energy: The Interchange, one of Greentech Media's podcasts, looks in-depth at companies taking different pathways to bringing the decentralized digital transaction technology into U.S. electricity markets.
FERC battle: Grid Geeks looks at — and features lots of criticism of — the state of play with Perry's push for new wholesale power market rules that would boost compensation for coal and nuclear plants in some regions.
Fun fact: There's a $100 Go Fund Me page called the Ari Peskoe Caffeine Fund to help power Peskoe, a Harvard electricity law expert who has been reading hundreds of comment submissions on the proposal and tweeting summaries.
https://www.axios.com/newsletters/axios-generate-4b16a1fa-b4dd-4aaa-bbb5-0395909b3655.html?chunk=5#story5
Top business regulatory lobbyist is retiring
My colleague Amy Harder looks at a development at the nation's most powerful business lobbying group...
A longtime top regulatory official at the U.S. Chamber of Commerce is retiring later this month. Bill Kovacs has been at the Chamber since 1998 and has a broad portfolio that includes the environment, technology and regulatory affairs.
Why it matters: As America's biggest trade group representing business, the U.S. Chamber of Commerce represents the common denominator position on a host of issues, including environment and energy.
What's next: "With his departure, the policy division is reorganizing and this position will work on environment and sustainability issues," said spokesman Matt Letourneau.
Click here for the rest of Amy's piece in the Axios stream.