Good morning and welcome back. Happy birthday to The Who's Roger Daltrey. You sound good.
I just love that band, so I may have sprinkled a few song titles and lyrical snippets into today's edition.
https://www.axios.com/newsletters/axios-generate-4a15f06e-66c9-4622-99b4-552cae424cc9.html?chunk=0#story0
A new voice in the auto emissions standards debate
Join together: A new coalition of auto suppliers, emissions control industry groups and an aluminum association is launching today that will fight against potential Trump administration moves to significantly weaken vehicle mileage and emissions standards.
Why it matters now: The rollout of the Automotive Technology Leadership Group arrives as the administration is revisiting mandates for model years 2022–2025 — regulations that represent a pillar of Obama-era climate policy.
The group's members are: the Motor & Equipment Manufacturers Association; the Manufacturers of Emission Controls Association; the Aluminum Association; the Advanced Engine Systems Institute; and the Emission Control Technology Association.
Quick take: The group that represents equipment manufacturers could be an important voice in the debate, especially because leaders in the White House, EPA and the Transportation Department aren't sympathetic to environmentalists.
Their pitch to Trump: The group argues that upending current policy would risk jobs by eroding the certainty that bolsters manufacturing investment and tech innovation.
"If the U.S. leads the way on the standards, then companies manufacturing here will also lead the way on development and innovation," says Ann Wilson, a top lobbyist with the Motor & Equipment Manufacturers Association.
A source close to the coalition tells Axios the group will be "primarily a messaging organization," as opposed to lobbying. Their "statement of principles" is here.
Who are you: A bipartisan pair of Beltway vets is coordinating the group. One is Patrick Quinn of the Accord Group, who was a top EPA adviser under former President George H.W. Bush. The other is Chris Miller of the firm AJW, a longtime aide to former Senate Majority Leader Harry Reid.
https://www.axios.com/newsletters/axios-generate-4a15f06e-66c9-4622-99b4-552cae424cc9.html?chunk=1#story1
Exxon bails on Russia plans thanks to sanctions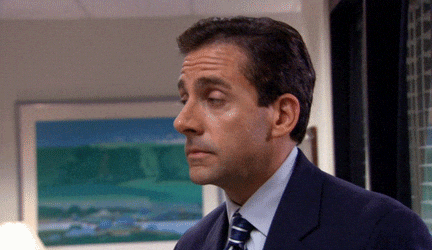 ExxonMobil disclosed in a filing yesterday that it's abandoning joint ventures with Russian state oil giant Rosneft to drill in Arctic waters, Siberia and the Black Sea as a result of U.S. and European Union sanctions against the Russian firm.
Exxon said the decision led to an after-tax loss of $200 million.
Why it matters: "The move is an about-face for Exxon, which had opposed the sanctions over Russia's invasion of Crimea and argued they unfairly penalized U.S. companies while allowing foreign energy rivals to operate in the country, the world's largest oil producer," Reuters notes.
Yes, but: "With its investments already frozen by the sanctions, it was not clear what current activities, if any, Exxon's move affected," The New York Times reports.
The move to scuttle joint ventures formed several years ago does not end Exxon's longstanding Sakhalin project off Russia's east coast, according to multiple reports.
One level deeper: Samuel Lussac, an analyst with Wood Mackenzie, said in a short note Thursday that the move is no surprise at a time of rising sanctions pressure. But it's a blow to Rosneft.
"Rosneft loses a partner of choice, which could have brought financing and expertise for the development of the next wave of Russian oil supply," Lussac writes.
https://www.axios.com/newsletters/axios-generate-4a15f06e-66c9-4622-99b4-552cae424cc9.html?chunk=2#story2
Speaking of ExxonMobil...
Discoveries: ExxonMobil and partners yesterday announced a seventh discovery in the massive Stabroek Block off Guyana's coast, which adds to prior finds there that Exxon has said total over 3 billion barrels of oil equivalent.
Why it matters: The massive discoveries off Guyana, where Exxon expects to begin production in 2020, herald major new additions to the world's goliath oilfields.
This project and the company's aggressive moves in the U.S. shale patch underscores how Exxon has a range of options outside Russia, the Financial Times notes.
* * *
A legal matter: Via the San Francisco Chronicle, "California communities that are suing oil and gas companies over climate change were dealt a setback when a federal judge denied requests by San Francisco and Oakland to move their cases to state court."
Exxon, along with BP, Shell, Chevron and ConocoPhillips, have been hit with lawsuits seeking to hold them accountable for rising sea levels and seeking funds for seawalls and other infrastructure.
More broadly, Exxon has been the company most aggressively targeted by climate activists.
https://www.axios.com/newsletters/axios-generate-4a15f06e-66c9-4622-99b4-552cae424cc9.html?chunk=3#story3
Latest in policy: ethanol meeting, infrastructure, royalties
Forever we blend: Via Reuters, "U.S. President Donald Trump on Thursday will gather rivals from the oil and corn industries for the second time this week as the administration seeks elusive common ground on reforms to the nation's controversial biofuels law."
I'd call that a bargain: A report slated for release later today by the Energy Futures Initiative, a group led by former Energy Secretary Ernest Moniz, will argue that policymakers have a ready source of financing for infrastructure projects, at least of the energy variety.
It will say that $39 billion of remaining credit authority in Energy Department loan programs could "attract as much as $100 billion in innovative energy infrastructure improvements," a summary states.
Yes, but: That would require a major policy reversal by the Trump administration, which is mothballing the program that was first authorized under the George W. Bush administration but didn't get rolling until the Obama years.
Sea and sand: Via The Hill, "A federal advisory panel voted Wednesday to recommend that the Trump administration cut royalty rates for offshore drillers by one third."
The Interior Department's royalty policy panel, which includes a number of industry representatives, urged the department to reduce royalties from 18.75% to 12.5%.
https://www.axios.com/newsletters/axios-generate-4a15f06e-66c9-4622-99b4-552cae424cc9.html?chunk=4#story4
The realization of a new U.S. carbon policy (There really is one)
Let's follow up on something kind of unexpected — the emergence of more ambitious climate policy in the Trump era.
Recent days have brought new opinions about the significance of a provision in the big federal spending deal that expands what had been minor tax credits for carbon capture and storage (CCS) projects.
Psyched: Royal Dutch Shell's climate adviser David Hone, writing for the company's in-house blog, says the provision that expands the credit to $50 per ton of stored carbon from $20 is a potential game-changer for the slow-to-catch-on tech. (It also grew to $35 per ton for CO2 used in enhanced oil recovery from $10).
Julio Friedmann, who was a top official in the Energy Department's fossil energy office under Obama, agrees with Hone on the importance of the provision. They both highlight that even more credits are available for projects that use emerging technologies to directly capture CO2 from the air.
"[T]he USA now has a $50 per tonne carbon pricing mechanism aimed directly at CCS and even more if removal of CO2 from the atmosphere is involved. While $50 per tonne of CO2 isn't sufficient for every type of CCS project today, this amount could well be enough to unlock a wave of innovative projects, leading to new infrastructure, storage sites and technology improvements, giving birth to a real industry," Hone writes.
Also psyched: Friedmann has a new blog post titled "We have launched the climate counter-strike." He is "strongly optimistic about this small but critical game-changer that emerged from our conflicted Congress."
Deployment prospects: Kevin Book of ClearView Energy Partners, in an email exchange with Axios, put a finer point on some of the emerging analysis of the provision: Basically that the credits probably won't unleash CO2 capture from coal-fired power plants, but could take hold in other industrial emitting sectors.
He said that cursory calculations suggest that with the $50-per-ton credit, generating power from coal plants with CCS is still 1.75 times as costly as natural gas combined cycle generation.
"So $50 per metric ton looks like it could potentially close gaps for some industrial capture projects, but it doesn't currently look sufficient to spur coal-fired power with CCS," he said.
https://www.axios.com/newsletters/axios-generate-4a15f06e-66c9-4622-99b4-552cae424cc9.html?chunk=5#story5
Viewpoint of the power industry
Taking the pulse: The publication Utility Dive is out with its big, detailed annual survey of utility employees on the state of the power industry.
Why it's useful: The survey arrives at a time of upheaval in power markets thanks to the rise of new renewables and distributed tech and changes in White House policy. Overall, the survey finds regulatory and policy uncertainty is the biggest concern (40%) of utility professionals.
Here's just one example: The chart above looks at responses to a question on how and whether the government should seek to cut power sector carbon emissions.
The precise wording of the questions on what to do with the Obama-era Clean Power Plan (which Trump's EPA is seeking to scuttle) are on page 79.
Demand: The report also notes that a substantial number of respondents — though not a majority — predict a return of rising power demand after years of stagnation or declines.
"While most (45%) expect their overall load to remain stagnant, this year more utility professionals expect to see overall growth in load (39%), rather than shrinking load (15%)," it states.
Cybersecurity fears rising: "This year, 81% of utility professionals listed cybersecurity as either important or very important."
That's up from 72% in the prior survey. In earlier years, cybersecurity was only fifth or sixth among top concerns.
https://www.axios.com/newsletters/axios-generate-4a15f06e-66c9-4622-99b4-552cae424cc9.html?chunk=6#story6
EPA chief says he'll start flying coach
New policy: EPA administrator Scott Pruitt, facing criticism over his expensive first-class travel habits, tells CBS News that he's heading for coach on his next flight.
The EPA chief has said security concerns were behind his first-class trips, but tells the network that changes are afoot that will accommodate the risks in other ways.
"What I've told them going forward is this: There is a change occurring, you're going to accommodate the security threats as they exist, you're going to accommodate those in all ways, alternate ways, up to and including flying coach, and that is what's going to happen on my very next flight. So those things are happening right away," he said.