Axios Generate
March 08, 2023
👋 Hi again from Houston, where we're covering the big CERAWeek by S&P Global conference.
But Generate is never Texas-sized, and today's edition has a Smart Brevity count of just 1,169 words, 4.5 minutes.
🎶 Speaking of Texas, we're honoring Lone Star State artists all week, and late blues guitar legend Stevie Ray Vaughan has today's intro tune...
1 big thing: Geothermal's new momentum and old hurdles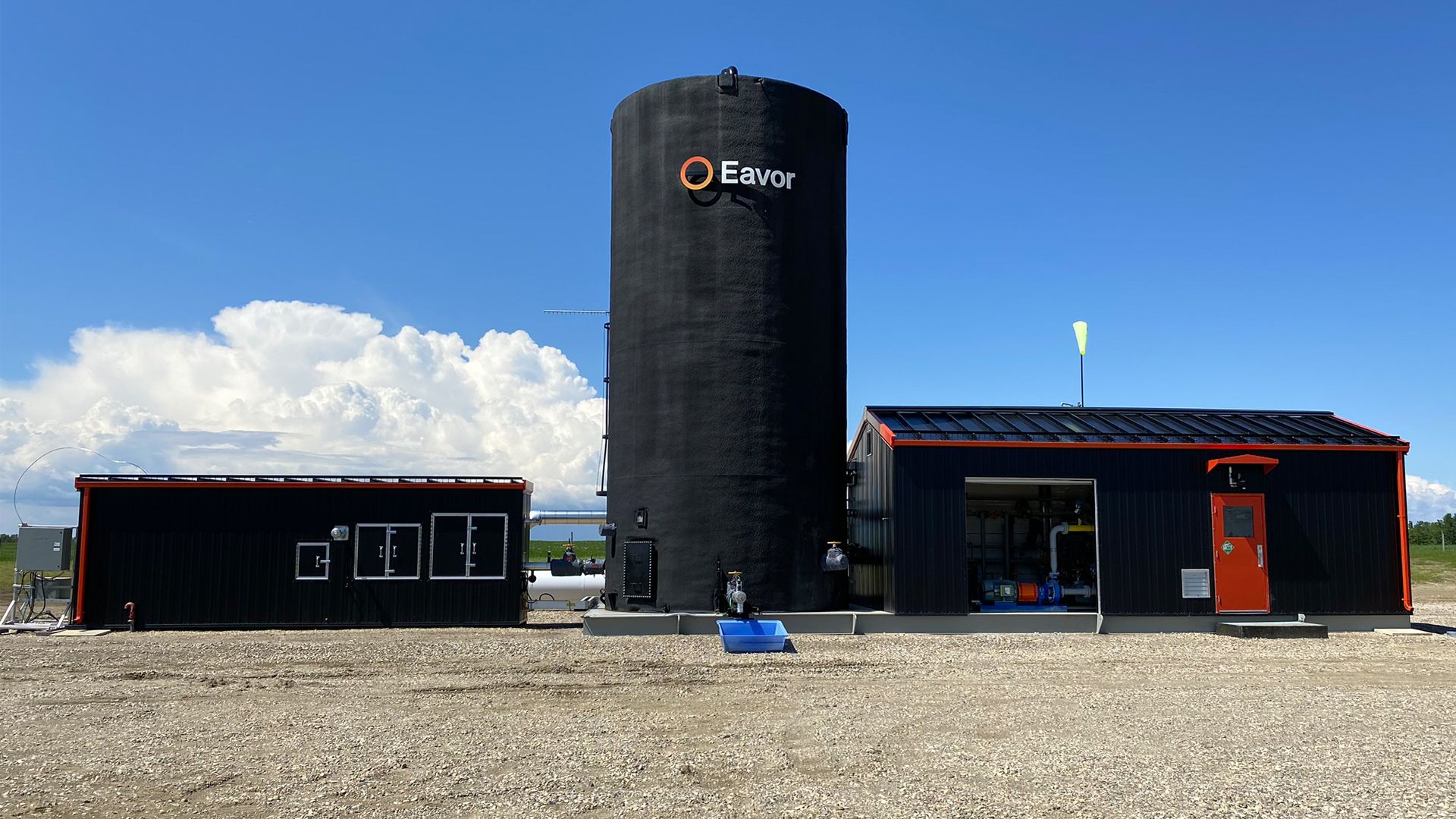 HOUSTON — Next-wave geothermal startup Eavor on Tuesday finalized a contract for roughly $96 million in grant finance from the EU Innovation Fund for a project in Germany, CEO John Redfern tells Ben.
Why it matters: It's the latest sign of growing support abroad and in the U.S. for geothermal power and heat.
Geothermal is a lower-profile and currently far smaller source of climate-friendly energy than wind and solar, but it's increasingly on policymakers' and financiers' radars.
"I am obsessed with geothermal," U.S. Energy Secretary Jennifer Granholm told a gathering of geothermal execs and advocates Tuesday in Houston.
Driving the news: Eavor's development outside Munich is the first commercial-scale project for its "closed loop" system of deep wells with lateral connections (we covered their tech in 2021).
The total cost for the project, which broke ground last year, is over $300 million, with planned finance also coming from other banking and equity sources, Redfern said.
It's slated to produce enough heat and power to supply the equivalent of 20,000 households, according to Redfern.
The big picture: Geothermal is an old heat and power source getting new attention as startups advance drilling and conduction tech to tap its immense theoretical potential.
U.S. backing includes extended tax credits in the climate law and $74 million of Energy Department support in the 2021 bipartisan infrastructure law.
DOE last year launched an "earthshot" to drive down costs of emerging tech as companies look to better exploit high-temperature underground aquifers and rock formations.
Some companies are experimenting with "supercritical" resources at massive depths and temperatures.
Yes, but: At Tuesday's event with Granholm at Rice University, the trade group Geothermal Rising gave her a wish list of ways DOE can greatly bolster support.
They range from unlocking funding for tech like "supercritical hot rock" via DOE's multi-billion dollar Office of Clean Energy Demonstrations to working with Congress to create a dedicated DOE "Office of Earth Energy."
Zoom in: Redfern said Eavor has been in discussions with DOE's loan programs office and intends to apply for financing for one of its U.S. planned commercial projects.
They include a power purchase agreement with Nevada's NV Energy and work with Sonoma Clean Power in California.
He said that while support in Germany and elsewhere in Europe for low-carbon sources existed before Russia's invasion of Ukraine, the push to replace Russian gas "really speeds up the clock on everything."
What's next: Eavor's fundraising continues after it announced $40 million in finance in 2021 from backers including the venture arms of Chevron and BP.
Overall, the Calgary-based firm has raised roughly $220 million to date in VC and grant finance, and is now raising a $145 million Series B round, Redfern tells Axios.
The bottom line: Redfern said one goal is simply raising geothermal's profile.
"Otherwise, our real danger is that people don't even notice us. We just get rolled over like by an elephant, whether it's big oil or big solar or big wind."
2. The growth and limits of U.S. crude exports
HOUSTON — A big topic at CERAWeek is how the Russia crisis has upended the global energy trade and who stands to benefit from the reshuffled flows, Ben writes.
What we're watching: U.S. crude exports to Europe have grown as countries wean themselves from Russian oil by tapping other supplier nations.
The big picture: It's part of the wider upward march of U.S. crude oil exports since a late 2015 law ended a longstanding ban.
A big question: How much more exports will grow, and where the ceiling is.
What they're saying: "The ceiling is going to be a function of international demand, it is going to be a function of energy transition, and it's going to be a function of increased investment in the space," Corey Prologo, commodity trading giant Trafigura's head of North American oil trading, said on a panel here.
He sees growing international demand for U.S. barrels, citing factors like rising energy thirst in developing countries, energy security, and U.S. quality and "favorable ESG rating" compared to some other grades.
Yes, but: U.S. crude oil export growth will run up against Gulf Coast port infrastructure constraints, and Prologo said permitting and political forces are creating a check on investment.
"I think those investment dollars are very hesitant to go into the space to build new infrastructure," Prologo said.
Of note: U.S. crude oil imports still significantly exceed exports.
The intrigue: More Russian oil is heading to Asia and India as the EU is shunning their energy, and that may create new competition with Middle Eastern suppliers.
But Nawaf Al-Sabah, CEO of Kuwait Petroleum Corporation, said onstage that they're "absolutely not" getting crowded out of Asian markets.
"The customers that we have in Asia right now...are multi-decade customers, they build their refineries to handle Kuwait export crude quality," he said.
And, via S&P Global Commodity Insights, OPEC head Haitham Al-Ghais "played down any concerns that the group was worried by the shifting flows in Russia's crude trade toward Asia."
3. 😬 One troubling thing: Antarctic sea ice
Antarctic sea ice "reached its lowest monthly extent in the satellite data record, at 34% below the average for February," the EU's Copernicus Climate Change Service said in a data release this morning, Ben writes.
Why it matters: "These low sea ice conditions may have important implications for the stability of Antarctic ice shelves and ultimately for global sea level rise," Samantha Burgess, the service's deputy director, said in a statement alongside the data. Full analysis
4. LNG backers look to maintain the fuel's new clout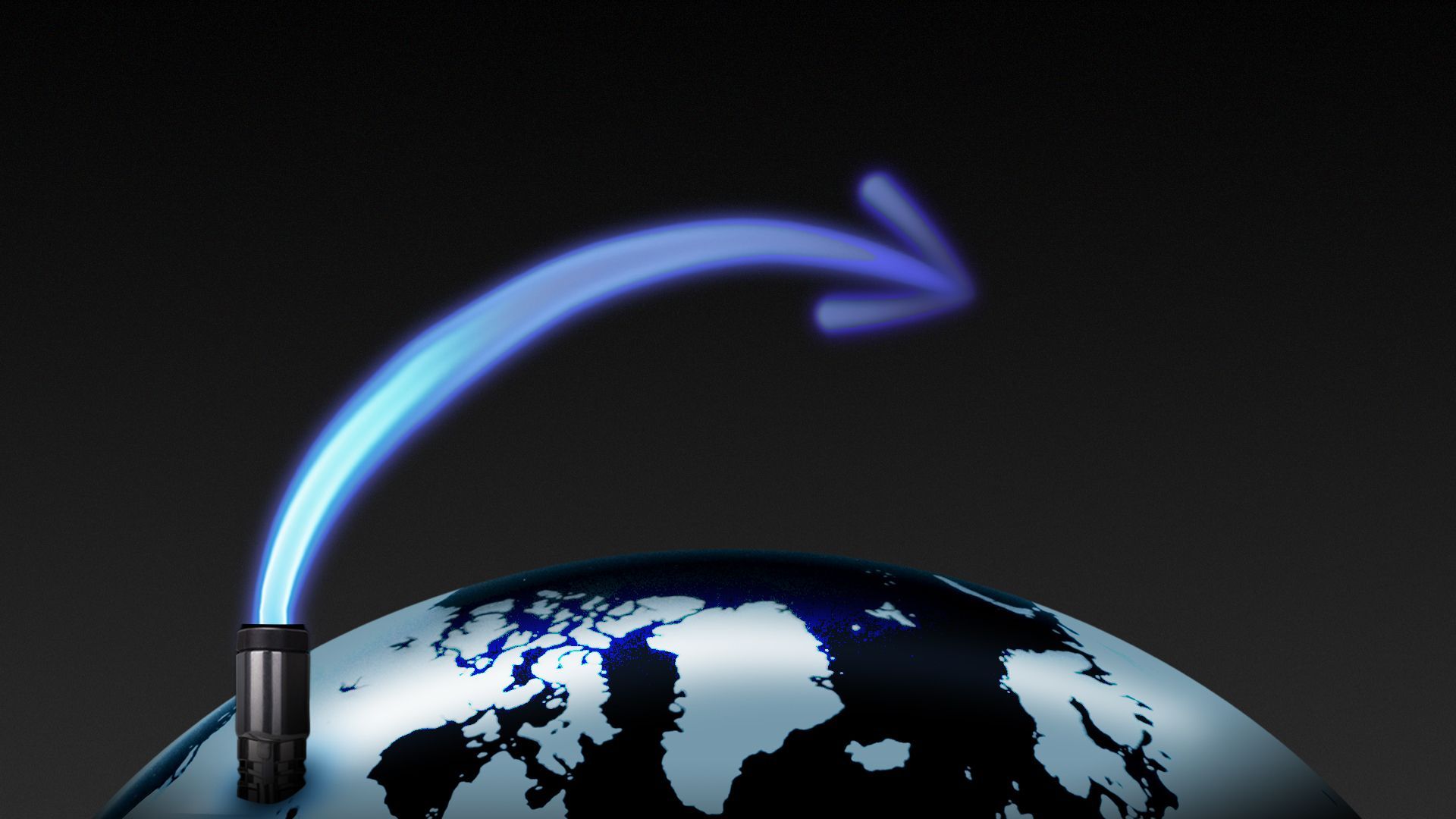 HOUSTON — K Street and Capitol Hill supporters of U.S. LNG are pushing for a fresh G7 endorsement of the fuel, Ben writes.
Driving the news: Industry groups from the U.S. and other nations met with G7 representatives yesterday on the sidelines of the CERAWeek by S&P Global conference here.
That's per a follow-up letter the groups — including the U.S. Chamber of Commerce and American Petroleum Institute — sent to the prime minister of Japan, which holds the rotating G7 presidency.
It says an upcoming G7 energy ministerial and the leaders summit in May should "affirm the crucial contributions of natural gas to global energy security."
Meanwhile: Eight GOP senators sent a separate letter to Rahm Emanuel, the U.S. ambassador to Japan.
It alleges a "gap between the [G7's] political commitment to backfill the supply of Russian gas taken off the market and the necessary policies" to fill it.
Why it matters: The Russia crisis has amplified attention on U.S. LNG as a tool to help boost energy security, and backers want to lock that in.
But climate groups fear a wave of new infrastructure projects and contracts would prolong use of the fossil fuel for decades.
5. 💬 Quoted
"I think the people that are in charge now are three countries — and they'll be in charge the next 25 years...Saudi first, UAE second, Kuwait third."
—
Scott Sheffield, CEO of U.S. shale heavyweight Pioneer Natural Resources, speaking to the FT
That's from a Financial Times piece that concludes OPEC has regained market clout as rising costs and pressure to reward shareholders keeps U.S. production growth in check.
📬 Did a friend send you this newsletter? Welcome, please sign up.
🙏 Thanks to Nick Aspinwall and David Nather for edits to today's edition.