Axios Generate
January 11, 2021
Good morning, my latest Harder Line column dives deep into a complicated but essential topic that melds two of Axios' core areas: tech and climate.
I share a glimpse of that, and then Axios' Ben Geman gets you up to speed on the rest of today's news. 
Today's Smart Brevity Count: 1,194 words, 4½ minutes.
1 big thing: How tech and data boost cleaner energy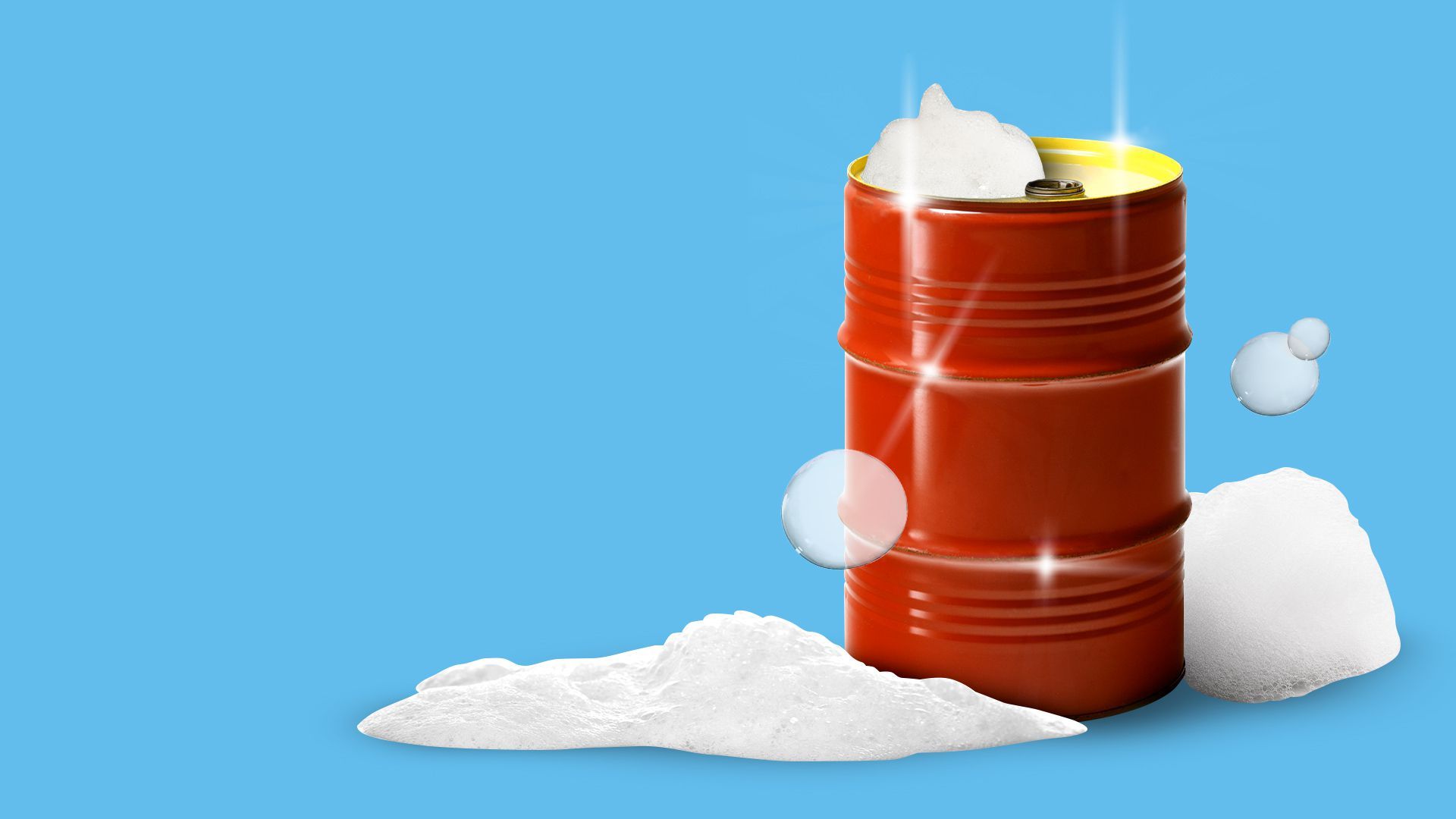 One of the most important trends in climate change isn't anything you heard on the campaign trail, but instead something as basic as data — and the technological exploitation of it.
The big picture: Companies have been disclosing more data on greenhouse gas emissions since the 2015 Paris Agreement, and a new trend cropping up uses that to foster competition for greener energy. Expect far more of this under President-elect Biden.
Why it matters: Data usage is the most important foundation for any effort to reduce emissions, whether through government policy or private-sector efforts.
"One of the basic theories of management practices is that you can't manage what you can't measure," says Steven Rothstein, an expert at Ceres, a nonprofit urging more sustainable investing.
"If you don't know what your emissions are, then how do you measure them?"
The intrigue: A recent diplomatic rebuff illustrate these trends.
After the French government last fall blocked a $7 billion deal to import U.S. natural gas over concerns about that fuel's role in causing climate change, a little-known company called Xpansiv got an influx of worried calls from energy companies that wanted its services.
The firm uses data and technology to enable companies to buy and sell products, including natural gas, based on how clean they are.
"Responsible natural gas producers have been trying to figure out a way to get paid for the good stuff they're doing," Xpansiv president John Melby says.
Between the lines: The French government's move and Xpansiv's growing business are real-world examples of what I called the game of "crude musical chairs" in a 2019 column.
The world's oil, natural gas and coal producers are, metaphorically speaking, encircling a bunch of chairs. As the world tightens its grip on heat-trapping emissions, the use of these fuels drops — and so does the number of chairs.
Catch up fast: Since I wrote that column, China, Europe, America (under Biden) and elsewhere have committed to goals that would slash emissions by 2050. It's the strongest signal yet that nations are getting serious about taking out more chairs more quickly.
What they're saying: "There's growing competition around how you can be more green," says Brian Stafford, CEO of Diligent, a software firm that helps companies navigate governance issues, including environmental ones.
What's next: Xpansiv is announcing today a partnership with Validere, an oil and gas data platform, which will allow Xpansiv's technology to scale from mostly a pilot phase.
2. Exxon reviewing political giving after Capitol attack
ExxonMobil appears to be considering whether to continue political contributions to senators who objected to certification of the Electoral College vote.
Driving the news: The newsletter Popular Information asked a broad array of companies about their giving plans in the wake of Wednesday's deadly siege of the U.S. Capitol.
Exxon told the outlet that "We are reviewing the contributions of the PAC."
They offered a slightly different version to Axios on Sunday: "We review all PAC contributions."
Quick take: It's impossible to make heads or tails of that, but it's something to watch going forward with respect to Exxon and other energy companies.
The eight GOP senators who objected include three from major oil-and-gas producing states: Ted Cruz (Texas), Cynthia Lummis (Wyoming) and John Kennedy (Louisiana).
Go deeper: Major businesses say they will pause political donations following Capitol riots
3. The (limited) U.S. drilling revival
The number of rigs operating in the U.S. oil patch climbed by another eight last week, per the latest data from the oilfield services company Baker Hughes.
Why it matters: It's a sign of how the price recovery is spurring some rebound in drilling activity, which is a rough indicator of future output trends.
Yes, but: U.S. production is far below the record output of roughy 12.9 million barrels per day (bpd) at the dawn of 2020. It's likely to be years before that's reached again — if ever.
Where it stands: Production in October, the last month with robust data, was around 10.4 million bpd, per EIA figures, while weekly tallies show it around 11 million bpd as 2021 began.
What we're watching: The next set of EIA projections for future U.S. production and prices arrive tomorrow.
What they're saying: A new Kansas City Fed survey of producers in its district asked what WTI price they would need to "substantially" increase drilling.
The average answer from firms in the district, which includes Wyoming, Oklahoma and Colorado, was $56.
WTI has been on a generally upward track over the last two months and this morning it's trading around $51.80.
Go deeper: OPEC crude output cuts should help U.S. shale profits in 2021 (Reuters)
4. On our radar: General Motors' electric plans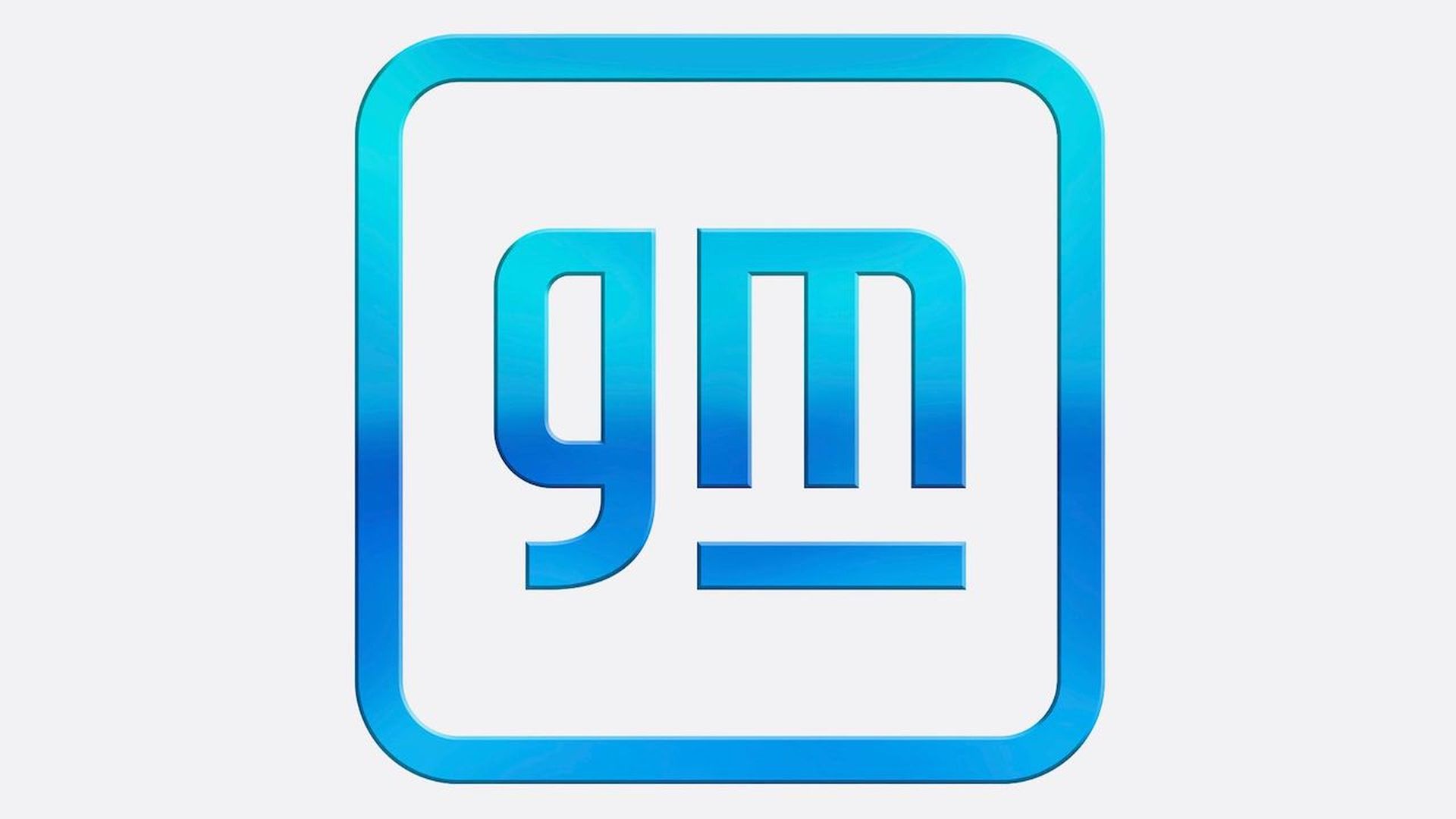 General Motors CEO Mary Barra is slated to provide updates on the automaker's strategy in a speech tomorrow at the big (and, this year, virtual) CES tech conference.
Why it matters: GM says the event will be newsy, pledging "EV and business announcements."
I don't have a great sense of the full scope of it, but here's one part: per Bloomberg, GM will use CES to "provide a peek at a plug-in Chevrolet pickup truck."
The big picture: GM is betting big on EVs and just launched a new logo (see above) and marketing campaign to emphasize their plans.
The company is rolling out more models, even though traditional vehicles — including plenty of SUVs and pickups — remain its dominant products.
Overall, GM plans to invest $27 billion in EV and autonomous tech through 2025 and 30 new EVs worldwide by the end of that year.
* * *
Speaking of EVs, CNBC reports: "Chinese electric car start-up Nio released its first sedan on Saturday with self-driving technology features that the company claims surpass that of Tesla."
5. Preventing an EV battery shortage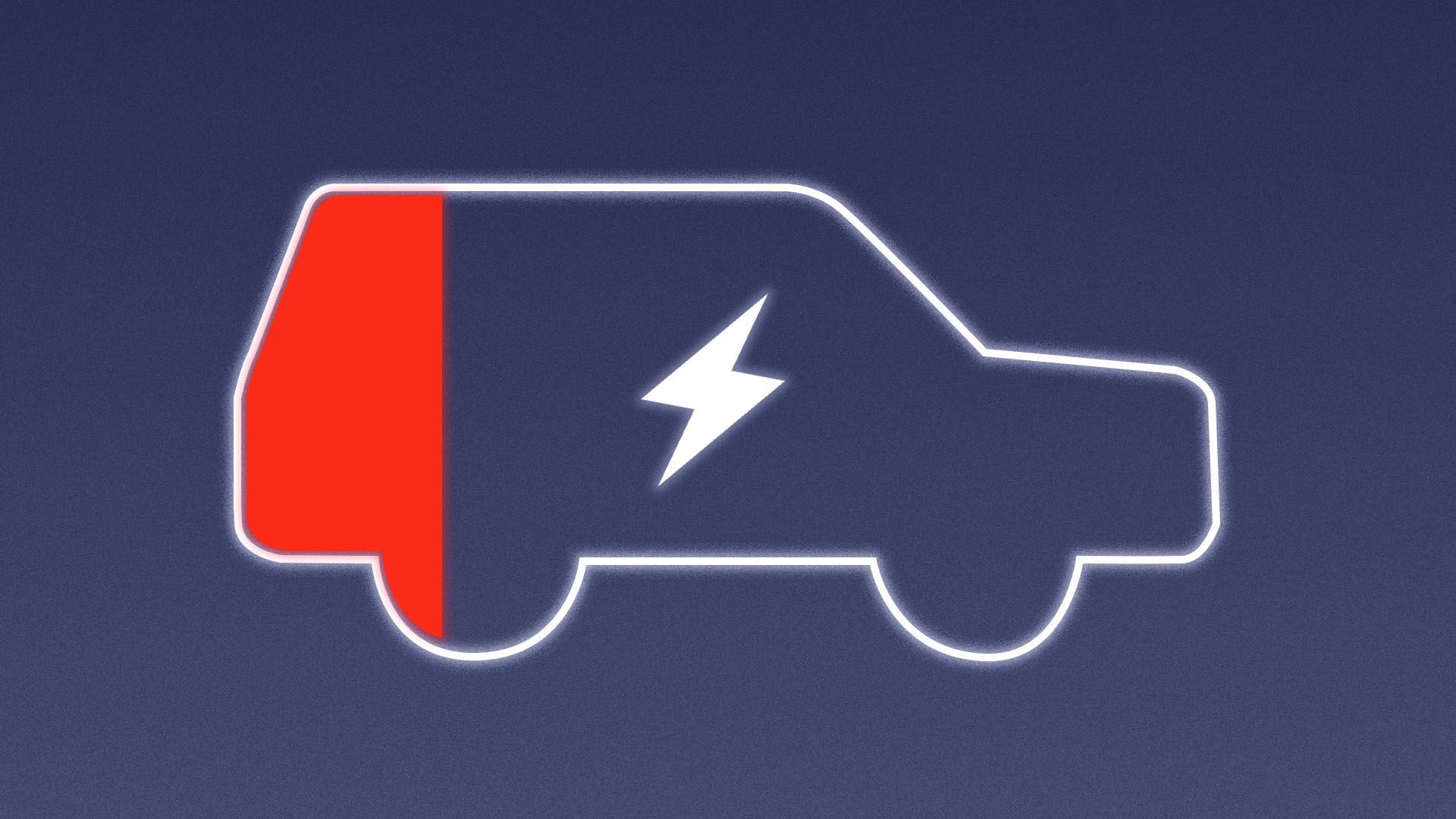 Axios' Joann Muller reports: The electric vehicle era, barely underway, could soon be stifled by a shortage of batteries and raw materials that will require significant investments in U.S. manufacturing, mining and recycling.
Why it matters: President-elect Biden has made vehicle electrification a key part of his energy and economic policy. But the U.S. is far behind in the global battery race, creating a potential supply chain bottleneck that could slow EV adoption.
What's happening: Tesla's former battery chief, J.B. Straubel, who has seen the issue developing for years, envisions a long-term solution that would produce EV batteries from recycled lithium, nickel and cobalt salvaged from other cars.
His new startup, Redwood Materials, is developing a closed-loop battery supply chain that he says would lead to cheaper EVs — without harming the environment.
The U.S. has plenty of lithium, he noted in an interview with Axios, but pulling it from the earth is expensive and difficult — defeating the thesis behind affordable EVs.
Recycling, he said, "is staring us right in the face as the obvious answer to this," Straubel says. In a closed-loop system, mines won't be needed, he adds.
The catch: There aren't enough used EVs hitting the junkyard yet. So for now, Redwood is perfecting its processes using batteries stripped from consumer electronics as well as scrapped battery materials from Panasonic, Tesla's partner in its Nevada gigafactory.
It's currently taking in 2 GWh worth of used batteries for processing — equivalent to 30,000 cars — and will scale as fast as it can as more EVs hit the end of their life cycle, Straubel says.
Read the whole story and sign up here for Joann's weekly Axios Navigate newsletter.
Bonus chart: The lithium supply challenge
Until more battery factories, mines and recycling operations come online, EV makers will likely face supply chain volatility, Simon Moores of the research firm Benchmark Minerals tells Joann.
"No matter how bullish or conservative you are on EVs, the next 10 years are going to be a form of chaos for the industry," Moores says.