Good morning, and welcome to the last week of April. It's been a while since I've suggested you forward this to your 10 or 50 closest friends and family so they too can join our conversation. They can sign up here! 
In my latest Harder Line column, I explain how and why climate change is almost always on Washington's back burner. I'll share a bit of that, and then hand things back to Ben to get you up to speed on the rest of the news you should know. 
1 big thing: Why climate change can't escape D.C.'s back burner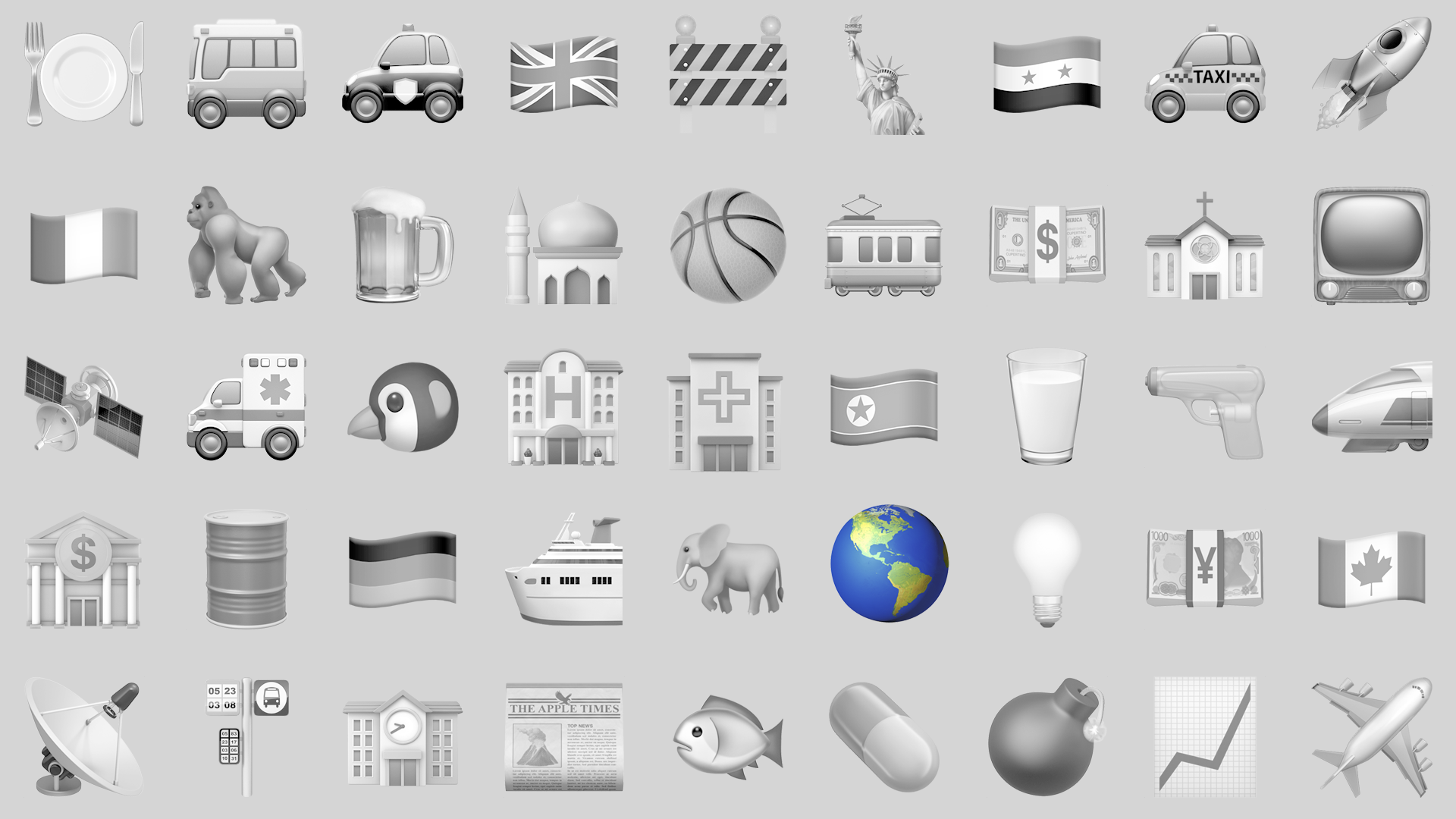 Illustration: Rebecca Zisser/Axios
When it comes to federal policy priorities, climate change rarely drives the agenda.
Why it matters: It's one of the biggest issues facing political and corporate leaders, yet it's almost always put behind more imminent priorities. The amorphous, long-term nature of the problem doesn't fit well into political agendas, and companies respond in kind. This dynamic is kicking into high gear under President Trump and a Republican-controlled Congress.
Driving the news: In separate Washington visits last week, leaders of France and Germany focused on other issues, notably keeping the Iran nuclear deal intact as a May 12 deadline approaches. French President Emmanuel Macron and German Chancellor Angela Merkel are among the world's most ardent backers of the Paris climate accord.
"Political and business leaders use political capital where they see some prospect for success, which is quite sensible. So it's understandable why leaders like Macron and Merkel, with many competing priorities like the Iran deal, would focus on those where they see the best prospect for progress, which, unfortunately, does not seem to be climate change with this administration."
— Jason Bordoff, former White House energy adviser under President Obama
Like a pan on a stove's back burner, you can't ignore it while focused elsewhere. Expect climate action among corporations and state governments to keep partially filling the void.
Seven out of 10 U.S. voters say they want to see more action on climate change from corporations and industry, according to a forthcoming poll by Yale and George Mason universities. That's a larger amount than want such action from Congress (64%) and Trump (62%).
Go deeper: Read the rest in the Axios stream here.
2. Marathon deal will create U.S. refining giant
Marathon Petroleum announced this morning that it has agreed to acquire rival Andeavor for $23.3 billion in cash and stock.
Why it matters: The combined company would become the largest U.S. refiner by capacity, passing Valero Energy.
Marathon has 6 refineries with a combined 1.8 million barrels per day of capacity, while Andeavor — formerly known as Tesoro — has 10 refineries in western states with a combined 1.2 million barrels per day of capacity.
The context: Per WSJ, which first broke the news late Sunday, "part of the rationale of the deal centers on the companies' complementary footprints; with Marathon in the East and Andeavor in the West, regulatory approval could be easier to win."
Their sources say the merger would produce $1 billion worth of "synergies." Marathon CEO Gary Heminger would also lead the merged company, with his Andeavor counterpart Gregory Goff in a senior role, WSJ reports.
3. Big this week: Tesla under the microscope
Driving the news: The Silicon Valley automaker reports its first quarter financials on Wednesday after markets close.
By the numbers: Per MarketWatch, FactSet's analyst survey predicts an adjusted loss of $3.54 per share.
The big questions remain less about profits (they don't have any) and more about the status of the mass-market Model 3s that are key to the company's future.
What to watch: Analysts will be looking for updates on plans to be producing 5,000 Model 3s per week by mid-year. But the production levels are not the only question, an analyst tells me.
Kelley Blue Book analyst Rebecca Lindland wants to learn when the Model 3 priced at $35,000 — which is roughly the average price of new cars in the U.S. — will actually be for sale. What's available now is way more expensive.
"If you are going to go mainstream, you have to put out a car that is $35,000, right in the heart of the market," she said.
Big picture: Lindland is hardly a hater. "I believe in what he's trying to do," she says of Tesla CEO Elon Musk. But she's seeking for signs of a more stabilized company — the kind where the CEO isn't sleeping at the factory (which Musk was famously doing a few weeks back).
So when looking at the results on Wednesday, she said, of course metrics like their burn rate and balance sheet matter, but so do what she calls the "executive suite fundamentals."
"It can't always be the Elon Musk show," Lindland said. "It has to have more of a supporting cast and a consistent supporting cast."
4. One electric trend: dockless scooter services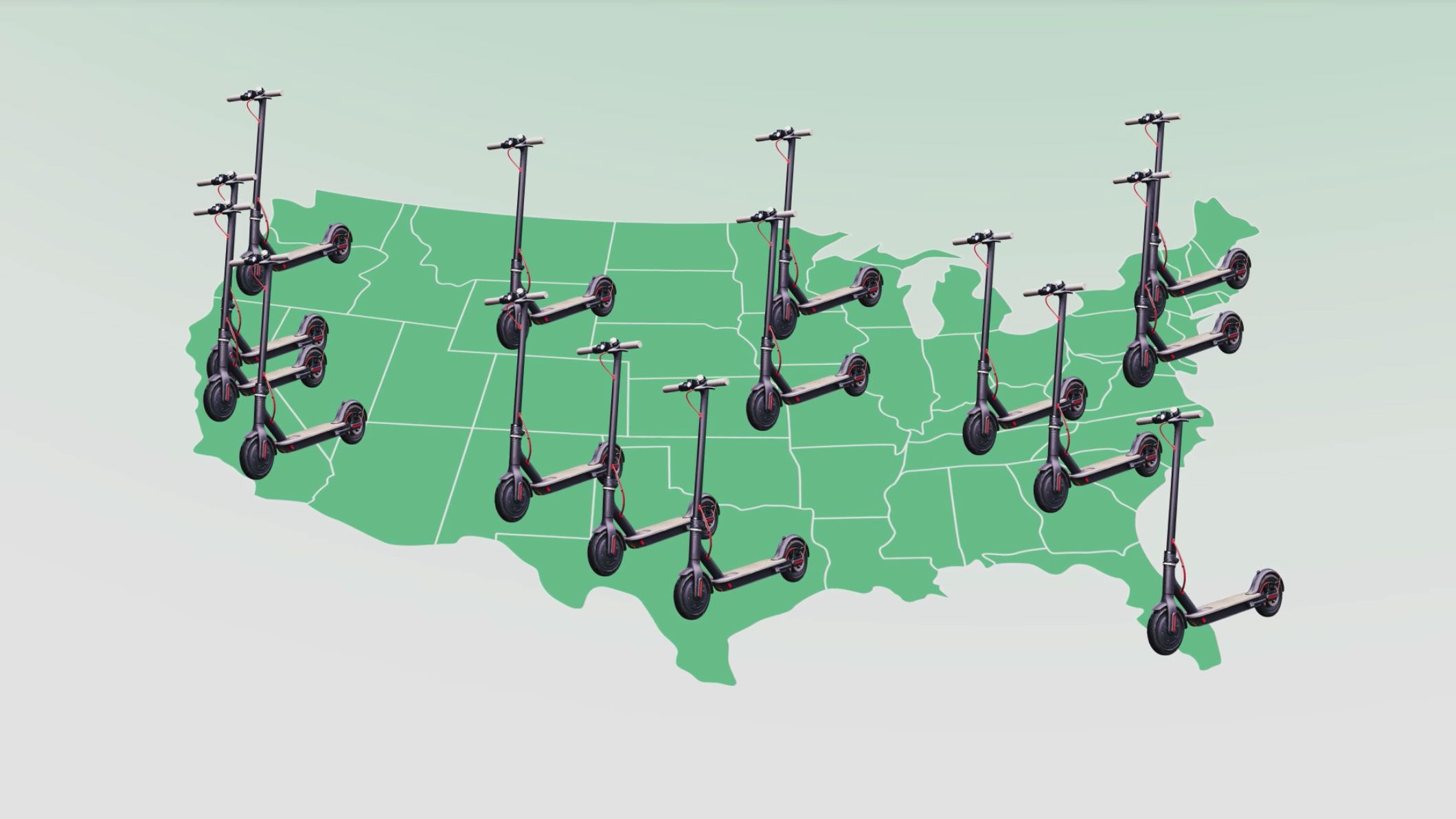 Axios visuals
It's happening: Electric scooters are popping up in cities all over the U.S. They're a convenient and fun way to get around, but local governments are now trying to regulate them.
Check out this video my Axios colleagues produced to learn more.
The bottom line: Transportation innovation isn't slowing down, and these companies will be asking for forgiveness — not permission.
5. Petro news and notes
Waiver: EPA has granted a financial hardship waiver to billionaire Carl Icahn's CVR Energy, which would exempt the Oklahoma facility from requirements for the Renewable Fuel Standard, per a Reuters exclusive from this morning.
California: The Los Angeles Times writes, "The Trump administration is speeding toward all-out war with California over fuel economy rules for cars and SUVs, proposing to revoke the state's long-standing authority to enforce its own, tough rules on tailpipe emissions."
Several media outlets reported Friday that a forthcoming Trump administration proposal to weaken Obama-era fuel efficiency improvement rules would freeze targets from 2020–2026.
Earnings: BP reports its first quarter profits tomorrow. The company's big oil brethren are seeing mixed results, though they're all benefitting from the price recovery with higher profits.
Exxon's haul reported Friday fell short of expectations, while Chevron beat expectations.
Big picture: A weekend Financial Times piece offers an exit interview with BP's outgoing chairman Carl-Henric Svanberg.
"Mr. Svanberg, who has been chairman for eight years, said there would be no return to the ill-disciplined spending that characterised the industry until oil prices crashed from more than $100 a barrel in 2014," they report.
Offshore drilling regs: ICYMI, on Friday afternoon the Interior Department proposed to ease some offshore drilling regulations crafted in response to the BP Deepwater Horizon catastrophe.
Per Argus Media, Interior estimates that the changes would save the oil-and-gas industry nearly $1 billion over a decade.
"The proposal would remove some requirements related to real-time monitoring and give operators more flexibility on safety equipment. But it would leave intact most of the offshore safety regulations that are collectively named the 'well control rule,'" Argus reports.
6. Aramco's new board reflects goals
Over the weekend Saudi Aramco announced an altered and expanded slate of directors, including the first female member, as the company plans for a massive IPO and widens its international footprint.
Check out our Sunday item here.
Why it matters: It reflects the broader ambitions of the state oil giant, which is planning the IPO to help fund the kingdom's economic diversification and investing more heavily in refining and petrochemicals abroad.
The details: The new members of what's now an 11-member board include...
Andrew Liveris, the outgoing chairman and CEO of Dow Chemical.
Lynn Laverty Elsenhans, the former president & CEO of Sunoco.
Peter L. Cella, the former president and CEO of Chevron Phillips Chemical.
Trendspotting: "It's not surprising that they chose individuals who have successfully led refining and petrochemical operations to join their board," David Goldwyn, a senior State Department energy official early in the Obama years, tells Axios.
"They want advice to keep a close watch on their strategy, their partners,  and the efficiency of their operations," he says.
Big picture: Rice University's Jim Krane says Aramco is building out a refining network in Asian growth markets with facilities configured to run its crude as the company looks to "lock in market share."
And he notes it's part of Aramco's wider evolution.
"The company is transforming in a really important way and I suspect the board needs to reflect that expertise. They need people that have expertise in running an integrated oil and gas company," says Krane, who's with the Baker Institute for Public Policy.
Thanks for reading! And apologies for the subject line on Friday's email. My taste for nostalgia notwithstanding, it was supposed to say April 27, not March 27.