Good morning!
We're two days from the moment 45 years ago when Stevie Wonder's "Superstition" topped the Billboard Hot 100 charts. So let's make that brilliant piece of work today's intro tune . . .
https://www.axios.com/newsletters/axios-generate-420130e2-28c6-40a9-931a-812c381edcd4.html?chunk=0#story0
Suing your way to climate action — or not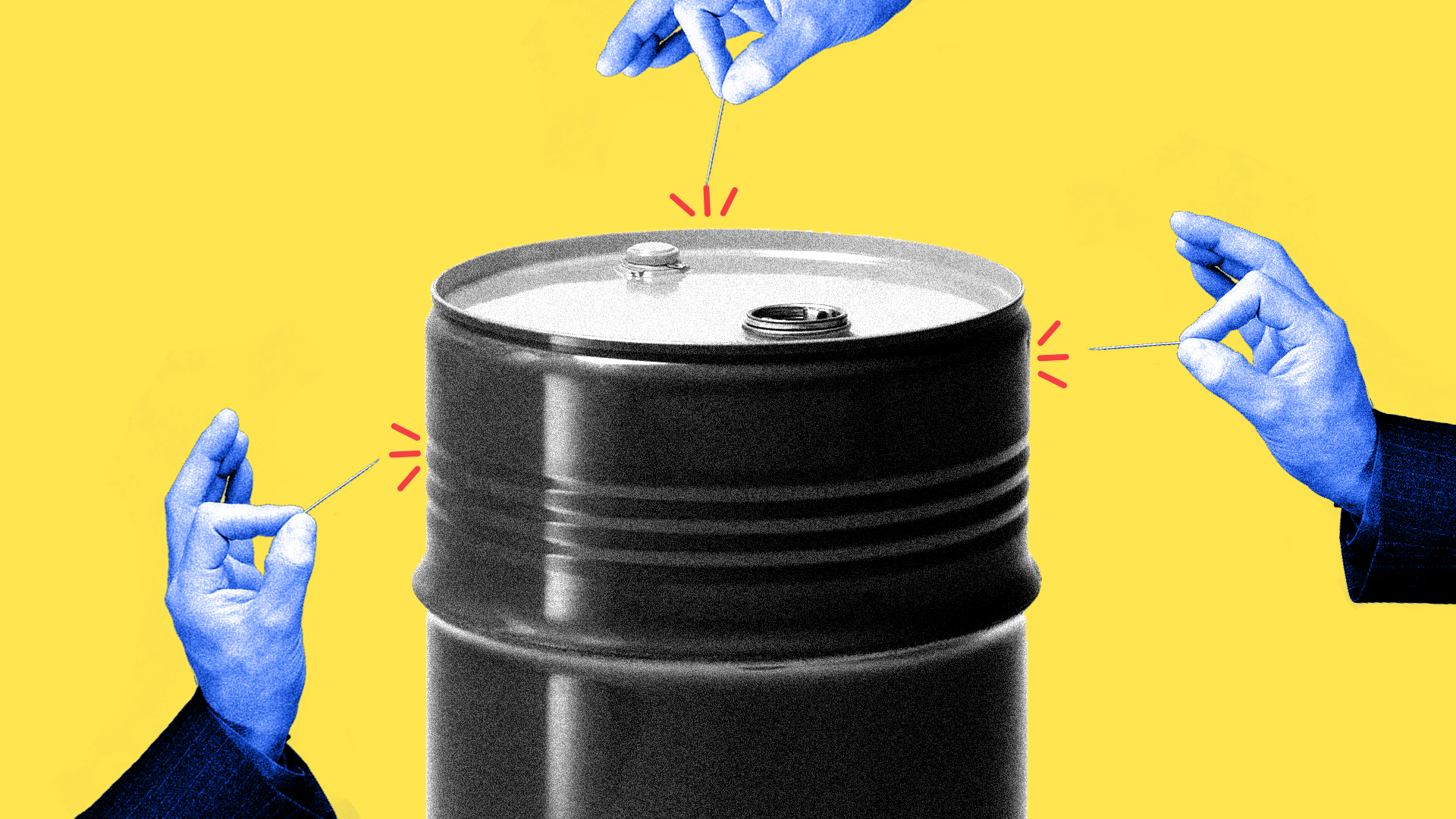 My Axios colleague Amy Harder reports...
Proponents of acting on climate change are divided over whether lawsuits that New York City and several California municipalities are filing against big oil companies will do anything to tackle the problem.
Bottom line: The contrasting viewpoints illustrate the challenges facing climate proponents. Even among those who agree that climate change must be addressed, big disagreements persist about how to solve it. And this is without the other Herculean task of getting Republicans lawmakers to publicly acknowledge the problem.
Driving the news: In interviews for Amy's latest Harder Line column this week, some experts said the lawsuits were distracting and far-fetched. Backers of the lawsuits, meanwhile, responded by saying the past is important in dictating future solutions.
The background: New York Mayor Bill De Blasio and others are suing big oil companies, alleging they knew decades ago their products were causing climate change, but concealed that and funded advocacy groups opposing climate policies. The lawsuits allege the companies are liable for billions of dollars of damage caused by rising global temperatures.
Click here for the whole story.
https://www.axios.com/newsletters/axios-generate-420130e2-28c6-40a9-931a-812c381edcd4.html?chunk=1#story1
What GM and Toyota will tell Congress today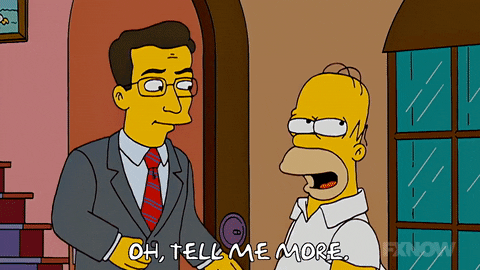 Cars, infrastructure and Congress: A senior General Motors official will tell a Senate panel this morning that lawmakers can "help sustain continued growth" in electric vehicle adoption, according to testimony obtained by Axios.
"On infrastructure, this committee has a unique opportunity to lay the foundation for the future," Britta Gross says in her prepared comments for the Senate Energy and Natural Resources Committee hearing that will happen at the Washington Auto Show.
One reason it matters: The hearing on advanced vehicles arrives as Congress and the White House are gearing up to try and craft a major infrastructure package in the coming months. Gross, GM's director of advanced vehicle commercialization policy, is also expected to say:
"This early market currently requires continued partnership between electric utilities, station operators, vehicle manufacturers and support by federal, state and municipal government to establish charging stations at the same scale as the 168,000+ gas stations across the country."
Toyota's view: A Toyota exec's testimony urges policymakers not to forget about the potential for hydrogen fuel cell vehicles — which is part of their business and R&D — amid all the attention paid to EVs. Robert Wimmer, director of energy and environmental research for the automaker's North American unit, is expected to say:
"To insure the US remains competitive in this space, the federal government needs to take a much more proactive role supporting hydrogen infrastructure growth."
"Without robust federal support for hydrogen infrastructure, possibly part of a national infrastructure program, the numbers of fuel cell vehicles on our roads will remain modest."
https://www.axios.com/newsletters/axios-generate-420130e2-28c6-40a9-931a-812c381edcd4.html?chunk=2#story2
Saudis to U.S. shale: Come at me bro
Frenemies in Davos: Energy ministers from Saudi Arabia and Russia, seated next to U.S. Energy Secretary Rick Perry on a panel at the World Economic Forum, on Wednesday downplayed the impact of surging U.S. oil production on the global crude market.
Why it matters: The U.S. boom has forced petro-states including Saudi Arabia and Russia to recalibrate their strategies and restrict output to try and tame the global glut that caused prices to collapse in 2014. OPEC and Russia are part of a production-limiting deal that's slated to run through 2018.
But the remarks in Davos signal how the two massive producers are seeking to show that the U.S. is not a long-term threat to their stature, remarks that in the Saudi's case come as they're planning for the IPO of state oil giant Aramco.
"In the overall global supply-demand picture, it is not going to wreck the train. We should not be scared."
— Saudi Arabia energy minister Khalid al-Falih
"We should not be afraid of shale oil production in general."
— Russia energy minister Alexander Novak, speaking on the same panel
By the numbers: On Wednesday, the U.S. Energy Information Administration reported that U.S. production reached an average of 9.88 million barrels per day in the week ending Jan. 19 (see chart above).
Go deeper: Click here for the whole story in the Axios stream.
https://www.axios.com/newsletters/axios-generate-420130e2-28c6-40a9-931a-812c381edcd4.html?chunk=3#story3
Petro notes: Prices crack $71, Aramco IPO in flux, Shell's makeover
State of the market: Brent crude oil prices cracked $71 for the first time since December of 2014 on Thursday. Reuters unpacks the reasons why, noting the weakening dollar, falling U.S. stockpiles, and the OPEC-Russia production-limiting deal.
In flux: In Davos the Saudi energy minister signaled that months-long whispers about a delay in Aramco's massive IPO, which is tentatively scheduled for the second half of this year, may be correct. "The company will be listed when the time is right," al-Falih said onstage.
Why it matters: The offering of 5% of Aramco is designed to raise tens of billions of dollars to fund the kingdom's economic modernization plans. And it will generate massive fees for the listing exchange that's ultimately selected.
Go deeper: Bloomberg has more here, noting that he told reporters in Davos that "[w]e hope that 2018 will be the right time but ultimately we have to make sure the market is ready."
Shell's future: Fortune has a deep dive into the Dutch behemoth's moves to prepare for a lower-carbon future — such as getting deeper into the renewables and EV space — and avoid stranded high-cost oil assets.
"We won't be sitting ducks," CEO Ben van Beurden tells the magazine.
https://www.axios.com/newsletters/axios-generate-420130e2-28c6-40a9-931a-812c381edcd4.html?chunk=4#story4
Tech and policy news on my screen
Distributed generation: The Silicon Valley startup EtaGen, which makes advanced commercial onside power generators for businesses, said Wednesday that it has raised $83 million in series C funding.
New funders include American Electric Power, Centrica Innovations, and Statoil Energy Ventures, the company said. Existing backers include Bill Gates.
Solar trade fallout: The Washington Post looks at the Capitol Hill fallout of the White House decision to impose new import tariffs on solar panel equipment and washing machines.
"[A]t least half a dozen Republican senators condemned Trump's decision — his first tariff action — exposing GOP divisions over international trade that threaten the uneasy alliance between the president and lawmakers of his own party," WashPost writes.
Auto regulations: The Wall Street Journal has the latest on the tensions between California and the Trump administration over Obama-era emissions and mileage rules that EPA may scale back...
"California regulators and Trump administration officials met to discuss for the first time the prospect of controversial changes to vehicle-emissions rules, a significant step in complex negotiations aimed at preventing a legal battle over future environmental regulations on cars and trucks," WSJ reports.
Offshore drilling: Via the Tampa Bay Times, Florida lawmakers from both parties are pressing Interior Secretary Ryan Zinke about whether he really meant it when he said Florida is off the table for new offshore oil-and-gas leasing.
https://www.axios.com/newsletters/axios-generate-420130e2-28c6-40a9-931a-812c381edcd4.html?chunk=5#story5
Expert: U.S. getting outflanked on advanced energy
Over in the Expert Voices section of the Axios stream, the Atlantic Council's David Livingston argues that there's a major weakness in the U.S. energy posture despite surging oil and natural gas production. Here's more of his item...
Warning signs: The U.S. is losing ground in the race to dominate fast-growing advanced energy markets, particularly in light of the White House's decision to impose 30% tariffs on solar panel imports — grabbing a larger slice of a shrinking pie through trade barriers while other countries capture new opportunities.
Competition: Saudi Arabia intends to invest $7 billion in renewable projects this year, while a Saudi industrial group is already developing 5 gigawatts of renewable projects globally, with a major focus on Latin America.
China is set to account for more than half of global solar deployment and electric vehicle sales this year.
Beijing's "Belt and Road" initiative will accelerate the Middle Kingdom's plans to become a clean energy powerhouse, and China is also poised to construct a network of high-voltage power lines across the Eurasian landmass.
The big picture: Add to this the fact that the U.S. will soon fall behind China in overall R&D spending, and the picture of an energy-rich, yet complacent, America emerges.