Axios Generate
February 19, 2021
Happy Friday. There's a lot happening so we're a tad longer than usual, but today's Smart Brevity count is still just 1,352 words, 5 minutes.
🚨 Launching Monday: Axios Closer, an afternoon biz newsletter written by Courtenay Brown. Sign up here.
🎤 And this weekend marks the birthday of the late Nina Simone, so a slice of her brilliance is today's intro tune...
1 big thing: Managing inescapable climate change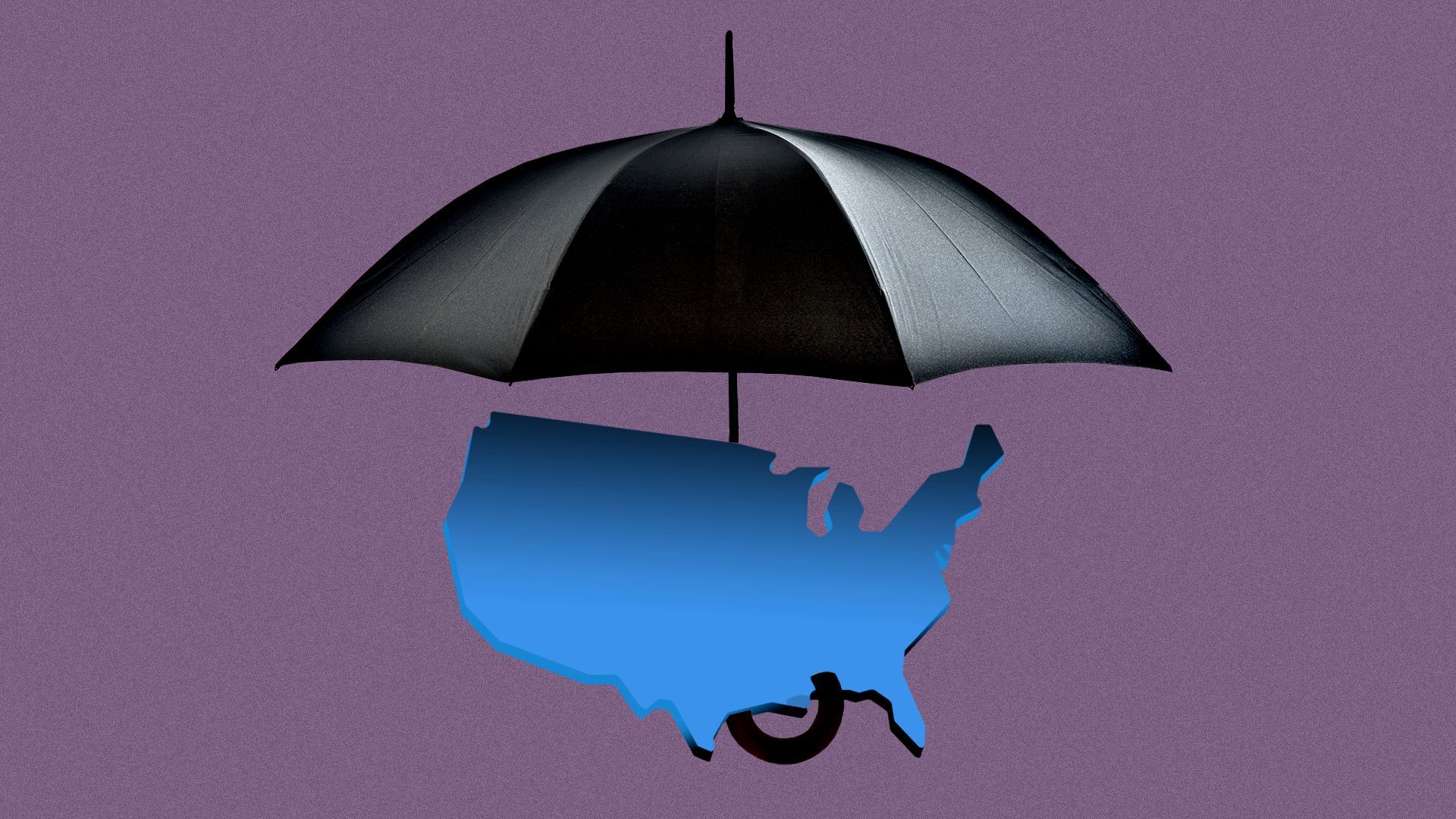 Texas' power disaster is a reminder that extreme weather is leaving no area untouched, even if there's no firm scientific agreement about the nexus between the state's Arctic blast and climate change.
Why it matters: From intense heat to stronger storms to Arctic warming that may push frigid air southward, rising atmospheric carbon levels mean a new world of managing and preparing for global warming-related risks — not escaping them.
The big picture: "What the last year of the pandemic, and the current disaster in Texas should remind us, is that the capacity of public institutions to manage risk is very often the first-order determinant of their severity," said Rutgers University climate scientist Robert Kopp.
He's among the many authors of a major 2018 federal report that laid out, in detail, the kinds of climate-related health and economic risks facing different parts of the country. 
"So where would I go if I wanted to minimize my risk?" Kopp said in an email exchange. Turns out the answer doesn't rest on geography per se, but instead "somewhere [that] measures well on other indices that correlate with the public capacity to manage risk."
Citing work of the social science research group Measure of America, he noted that several Atlantic Coast states like Massachusetts and New Jersey, while exposed to rising seas and intense storms, also have been "forward-leaning" on addressing risks.
Threat level: "While scientists are still analyzing whether these polar vortex cold snaps are related to climate change, we do know that climate change increases the frequency of extreme heat waves, droughts, wildfires, rain and coastal flooding," Princeton University energy expert Jesse Jenkins wrote in a New York Times op-ed about hardening the Texas grid.
"Those extreme events test our systems to the breaking point, as they have in Texas this week," he said.
The intrigue: Different regions will require different adaptation strategies — including power grids more prepared for extreme heat and cold. But the needs go far beyond power systems, experts say.
"The real question is how you deal with these increases in the risk of weather disasters," said Michael Wehner, an extreme weather expert with Lawrence Berkeley National Laboratory who also worked on the 2018 report.
What they're saying: Wehner offered me some big picture strategies...
When it comes to extreme heat that's a risk in vast swaths of the country, he said it affects everyone, but low-income people and people who work outdoors are most at risk.
"Workplace safety guidelines provide the practices to partially ameliorate this risk, but they must be enforced," he said.
"For hurricanes, this may mean managed retreat in some low lying areas and building code changes in other areas," Wehner notes.
For western wildfires, forest management is important, but nonetheless "retreat may be inevitable."
The bottom line: As important as adaptation strategies are, climate experts say they're not a replacement for the need to cut emissions.
2. Early steps in federal response to Texas' woes
More info is emerging about Beltway plans to probe and respond to the disaster in Texas.
Driving the news: FERC chairman Richard Glick said he sees a role for the agency in strengthening the state's power system — even though federal authority over Texas' independent grid is limited.
Glick told reporters yesterday that federal law gives FERC authority over bulk power system reliability and "Texas is not exempt" from that role.
However, he cautioned that it's too early to say what efforts might be pursued.
Glick said FERC will need to learn the results of its inquiry with the North American Electric Reliability Corporation into power system performance in extreme winter conditions in the Midwest and southern-central states.
What we're watching: On Capitol Hill, House Speaker Nancy Pelosi said at a press conference that the Energy and Commerce Committee will be probing "how things could have turned out better and will turn out better in the future."
The Senate Energy and Natural Resources Committee is gearing up to explore the topic, according to Sam Runyon, a spokesperson for Chairman Joe Manchin.
"The committee intends to hold a hearing to examine grid reliability with resilience and affordability front of mind to assess how best to prevent this from happening in the future," she said.
* * *
At the state level, per Houston Public Media, Texas Gov. Greg Abbott "called on state lawmakers to mandate the winterization of generators and power plants."
Bonus chart: The Texas power crash
The International Energy Agency is out with a helpful primer on how things got so bad in Texas earlier this week — and how to make power systems more resilient to weather extremes.
The big picture: Part of their analysis looked at what happened when bitter cold caused a surge in demand but also hampered natural gas production and power generation equipment.
The chart above shows the production drop-off.
By the numbers: All major forms of generation were affected, but gas took the biggest hit.
"Gas‑fired generation has a rated winter capacity of 55 GW but output dropped to 31 GW on 15 February due to issues throughout the supply chain — freezing wellheads, pipeline derates and generator equipment failures all contributed," IEA notes.
3. What's new in battery tech finance
Via Bloomberg, "Northvolt AB, the startup preparing to begin large-scale battery production in Sweden and Germany, will invest $200 million in ramping up capacity for energy storage systems that will compete with Tesla Inc.'s Megapack."
TechCrunch reports: "Volta Energy Technologies, the energy investment and advisory services firm backed by some of the biggest names in energy and energy storage materials, has closed on nearly $90 million of a targeted $150 million investment fund, according to people familiar with the group's plans."
4. The Fed's deepening look at climate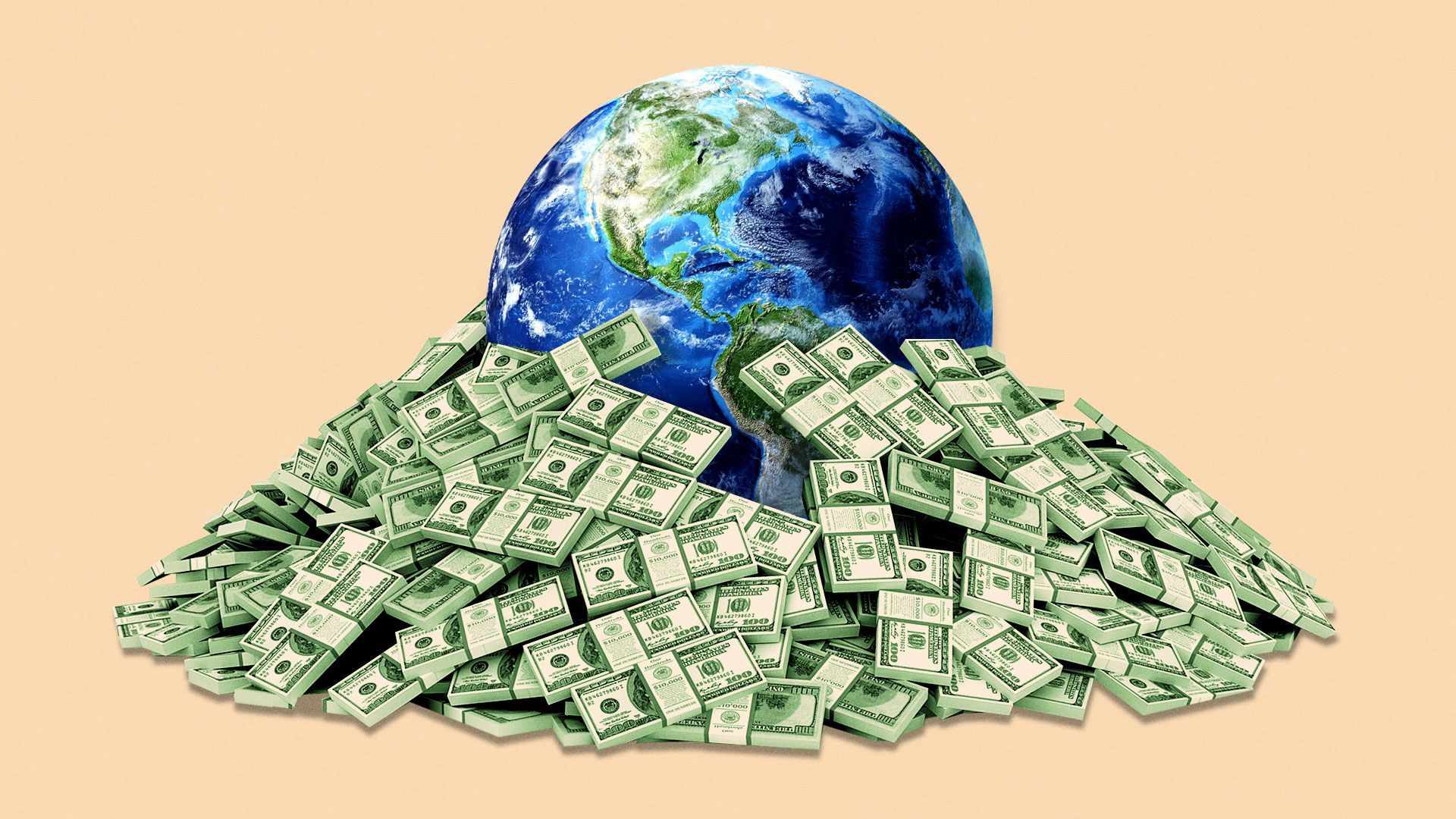 A key member of the Federal Reserve's board said climate change is "already imposing substantial economic costs" as she laid out new information about the Fed's approach to the topic.
Why it matters: Lael Brainard's remarks signal the Fed's deepening involvement in the nexus between global warming and the financial system.
The comments also matter because she's seen as a frontrunner to be the Fed's next chair if President Biden replaces Jerome Powell, a Trump appointee, when his term expires early next year.
Driving the news: Lael Brainard, speaking to a climate conference Thursday, said a few things worth noting...
1) She moved toward backing compulsory disclosure of climate risks by financial institutions.
"Ultimately, moving toward standardized, reliable, and mandatory disclosures could provide better access to the data required to appropriately manage risks," Brainard said at the Institute of International Finance event.
2) Brainard said the Fed should subject financial institutions to "scenario analysis" to determine risks from physical effects of climate change and the transition to a low-carbon economy.
Of note: While environmentalists have called for "climate stress tests" of banks akin to tests of their ability to withstand economic shocks, Brainard didn't go that far.
She said it's not a "regulatory exercise" like stress tests but instead an "exploratory" effort to gauge "business model resilience to a range of long-run scenarios."
A number of Republicans have pushed back against the idea of climate stress tests.
3) Brainard also offered a little more info about the Fed's recently formed "Supervision Climate Committee."
She said it's already interacting with a "diverse group" of financial institutions and industry groups to see how thinking about climate risks and opportunities and preparing for a low-carbon economy.
5. Climate change's most important number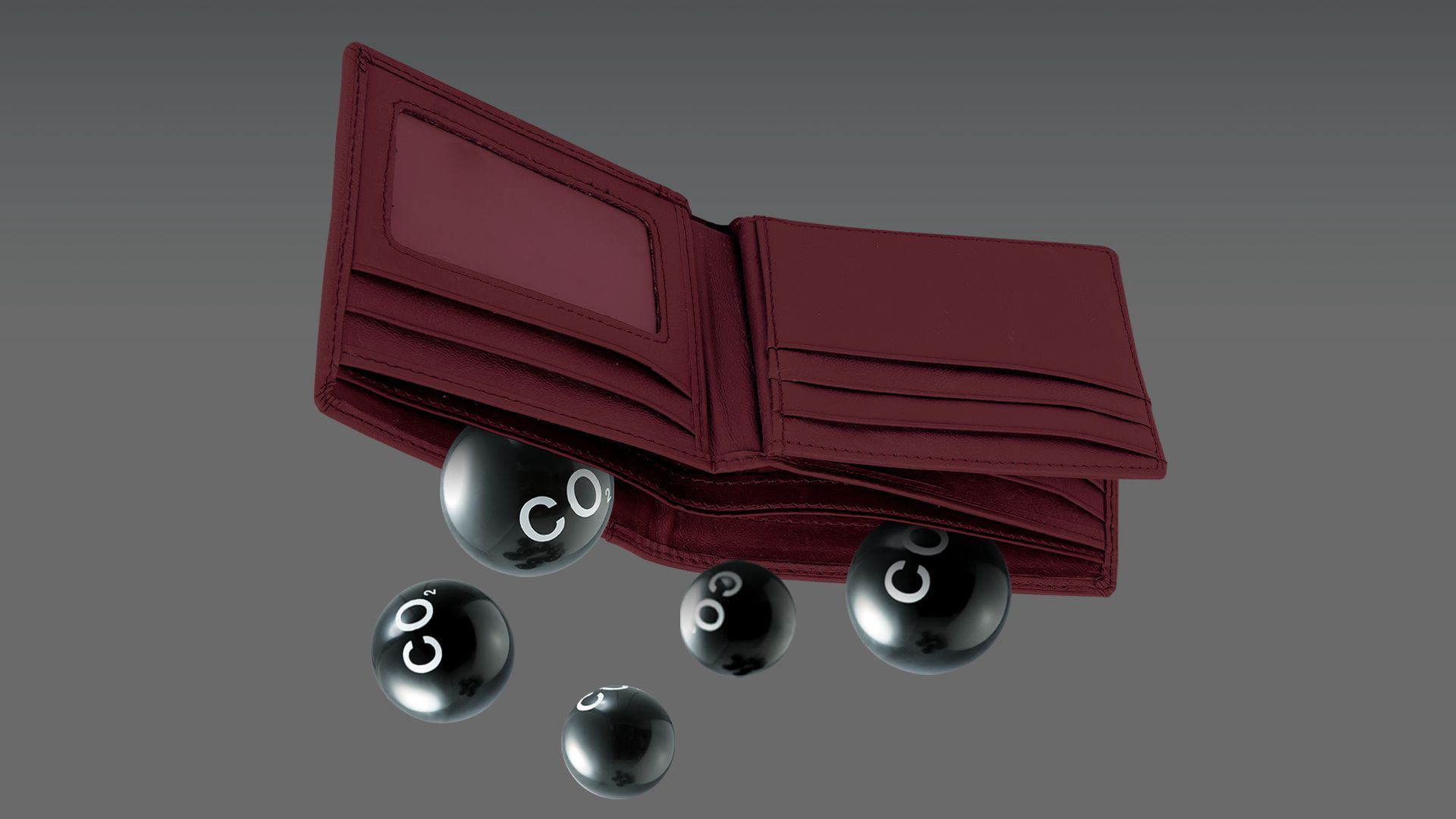 Axios' Bryan Walsh reports that economists are urging the U.S. government to adopt a higher number for the social cost of carbon emissions.
Why it matters: The social cost of carbon (SCC) might be the single most important number on climate change, one that helps decide how much we're willing to invest to slow global warming — and how much we actually value the future.
Driving the news: This week prominent economists Nicholas Stern and Joseph Stiglitz published a paper making the case that the U.S. needs to reassess how it calculates the SCC.
The SCC reflects the ultimate estimated dollar price to society for every new metric ton of carbon dioxide emitted.
Under President Obama's administration, the figure was estimated at $50 per metric ton by 2030, in 2007 dollars.
In one of his first actions, President Trump had essentially thrown out Obama's calculations, eventually resulting in a cost of between $2–$7 — so low that carbon restrictions of almost any kind would be economically infeasible.
Stern and Stiglitz suggest a social cost at the upper end of a $50–$100 per metric ton range.
Be smart: The SCC represents the economic benefit that will come from reducing carbon emissions, which means that setting a higher cost justifies regulations that make emitting carbon more expensive.